Have you ever tried making your own floral arrangement using the best and largest flowers you can find, but somehow, they still don't end up as beautiful as the ones florists make?
One of the reasons for this is we tend to forget about using fillers, making our arrangement look plain and somewhat empty. Those small blooms and greeneries can make so much difference!
In this guide, you'll find the best flower and greenery fillers that can take your arrangement from "meh" to "wow." Whether you're making a centerpiece for your home or a bouquet for your lover, this guide will help you make breathtaking arrangements.
The Best Flower Fillers
Queen Anne's Lace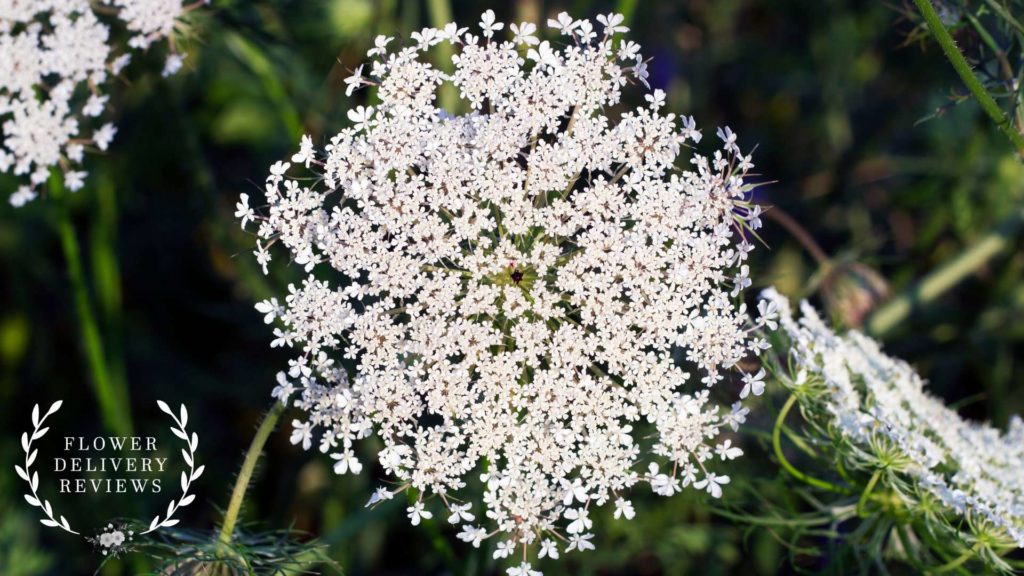 Queen Anne's lace has flat-topped, umbrella-like clusters of tiny, lacy flowers called umbels. Each flower has five white, sometimes pale pink, petals and resembles minuscule daisies.
It has a very dainty and feminine appearance that makes it a suitable filler for arrangements with romantic themes. It adds a touch of elegance to flower arrangements without overpowering the focal flowers.
Queen Anne's lace symbolizes sanctuary, which makes it a romantic addition to any bouquet you want to give your wife.
That said, be careful when using this since poison hemlock, a poisonous plant, looks extremely similar to it. One way to differentiate the two is Queen Anne's lace has fine hairs on its stems, while poison hemlock has purple blotches on the stem.
Baby's Breath (Gypsophila)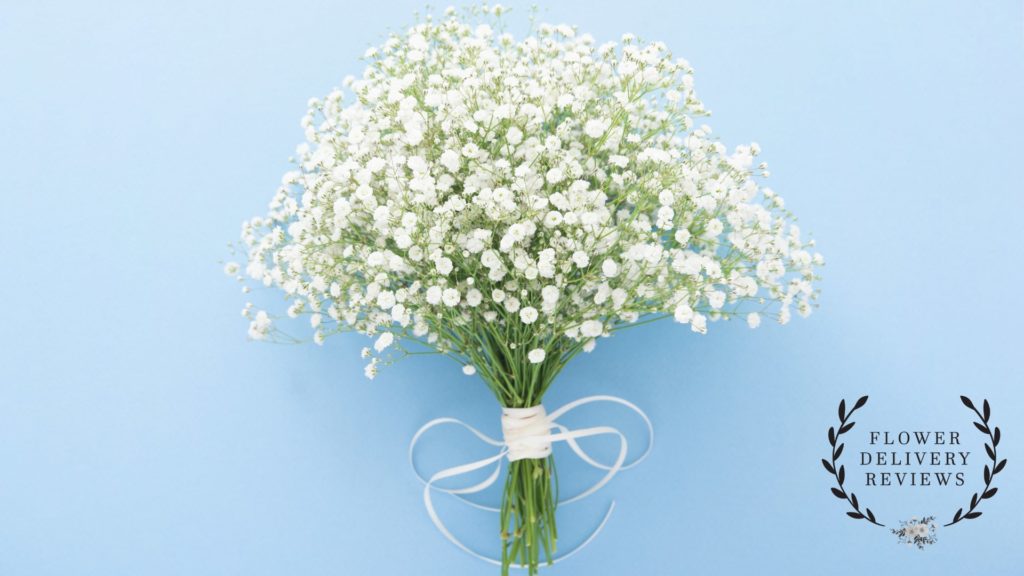 Baby's breath produces cloud-like, small flowers that are densely packed on branching stems. They have tiny white, pink, or lavender flowers that can help create a soft and ethereal effect on flower arrangements.
It has a delicate and airy look that can help soften the overall appearance of the arrangement. It can add a gentle and ethereal touch to arrangements with bolder or larger blooms like dahlias.
The flower symbolizes everlasting love, so it would be a great idea to pair it with violets, which also symbolize the same thing.
Heather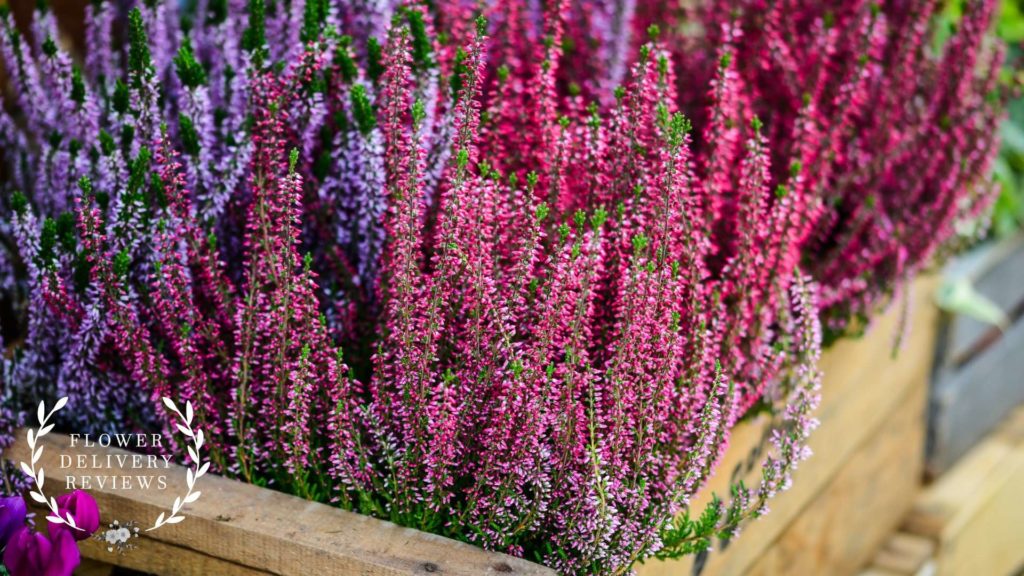 Widely used as fillers for Scottish wedding bouquets, heathers can also be used as fillers for other flower arrangements. They are also known to bring good luck, so pairing them with orchids, azaleas, and other lucky flowers can amplify the symbolism. 
Heathers have small, bell-shaped flowers that are clustered together in a dense, spike-like shape. The petals are usually white, pink, purple, and red, so they can add a splash of color to white bouquets or soften boldly-colored arrangements.
They have quite a rustic appearance, making them perfect for wildflower-style arrangements.
Snapdragons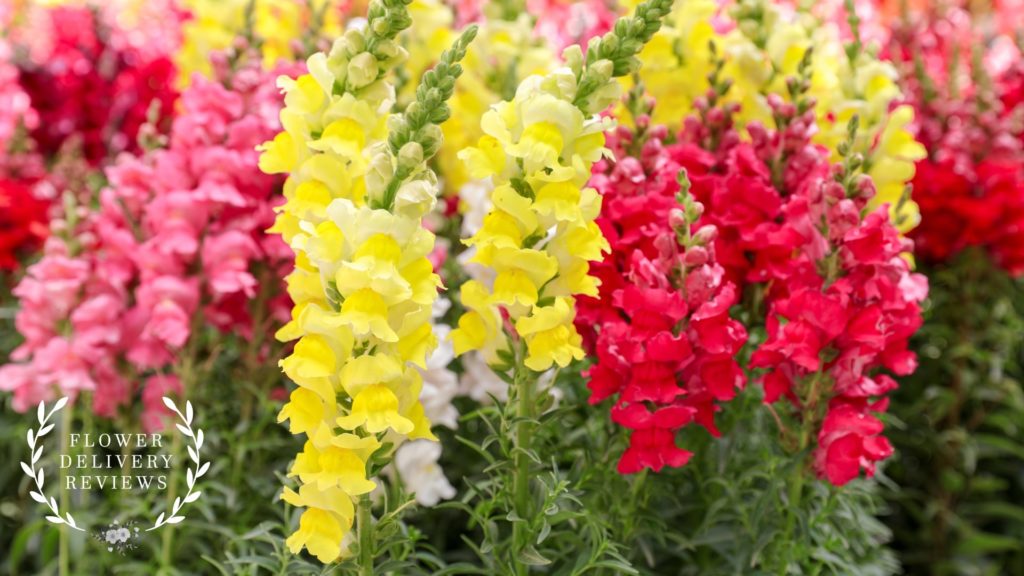 Snapdragons are just as unique-looking as their name. The flowers are composed of multiple tubular-shaped petals with distinct upper and lower lips, resembling the mouth of the dragon when the flowers' sides are squeezed.
The flowers are arranged in a tall stem and come in a variety of colors, including white, red, pink, yellow, orange, and purple. They also have a light, sweet scent that's almost similar to a bubblegum.
Snapdragons symbolize both deception and graciousness, so it's important to be careful when using them as fillers.
We recommend using them with other fillers or flowers that symbolize grace, like marigolds and oleanders, to amplify the graciousness meaning of the flower.
Feverfew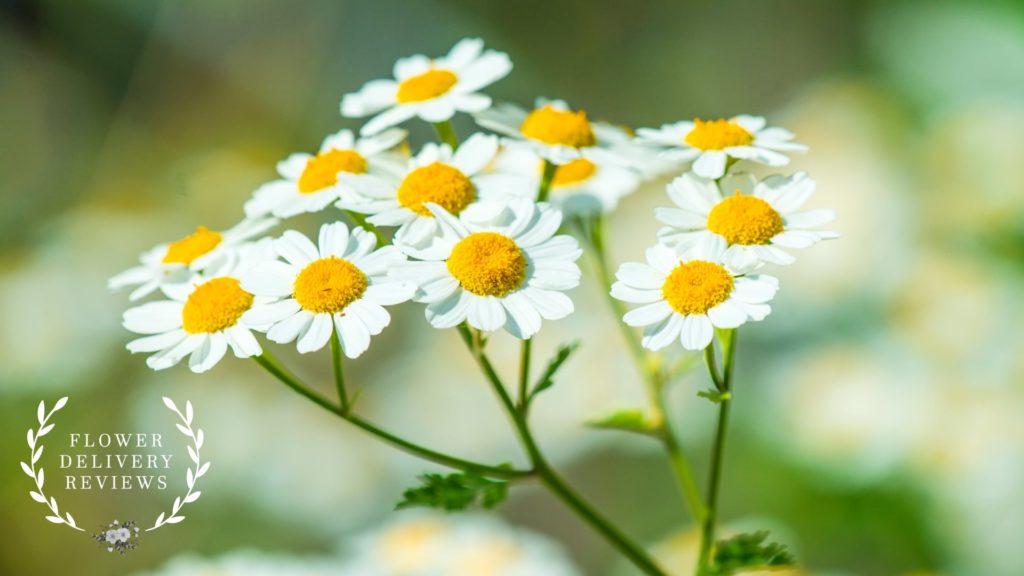 Feverfew got its name from the Latin word "febrifugia," which means "fever reducer." This is because the flower was widely used to treat fever in the past.
Feverfew is no longer used to treat fevers today and is now more popular as a flower arrangement filler. Its tiny flowers, which are just about an inch, bloom in clusters, creating a striking visual that can elevate any flower arrangement.
Each flower consists of a central golden-yellow disk that's surrounded by a ring of white petals, sporting a classic daisy-like appearance. Its classic look and neutral color make it a suitable filler for a variety of floral styles.
If you're visiting a friend or loved one in the hospital, bring a basket of flowers with feverfew flowers as fillers. The flowers symbolize good health and happiness, so they can help convey your message to your loved one.
Bouvardia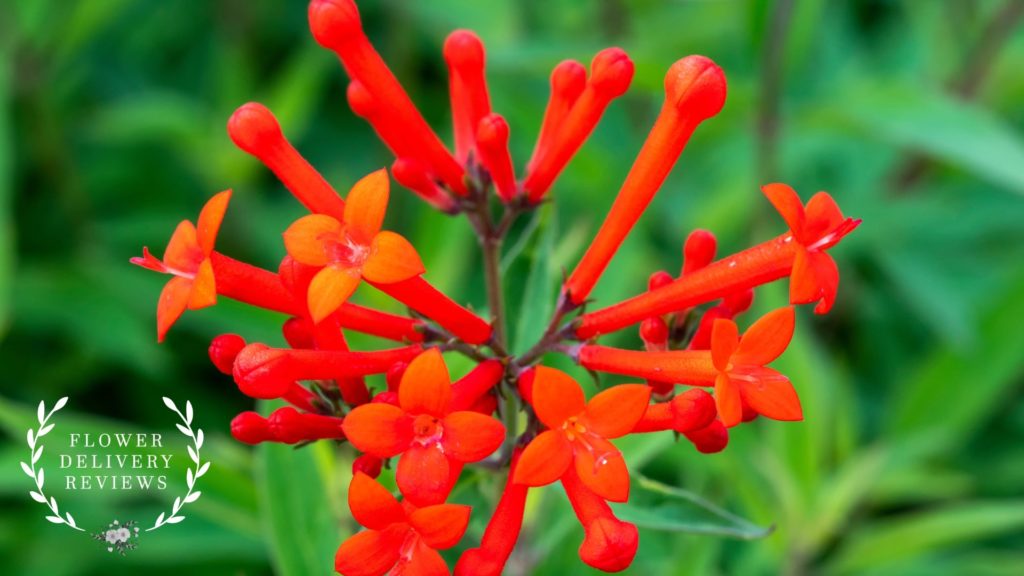 One of the most timeless-looking flowers, bouvardia is one of the best filler flowers you can use for any floral arrangement. Its clustered, four-petaled, trumpet-like flowers can add volume to bouquets and centerpieces.
Bouvardias come in various colors, including white, pink, purple, red, orange, and yellow. They also have a sweet, fresh, almost fruity scent that can make the flower arrangement even more appealing to the receiver.
Bouvardias are often used for celebrations because they symbolize enthusiasm. Use them as filler flowers for anniversaries and special occasions to show your happiness for the event.
The Best Greenery Fillers
Myrtle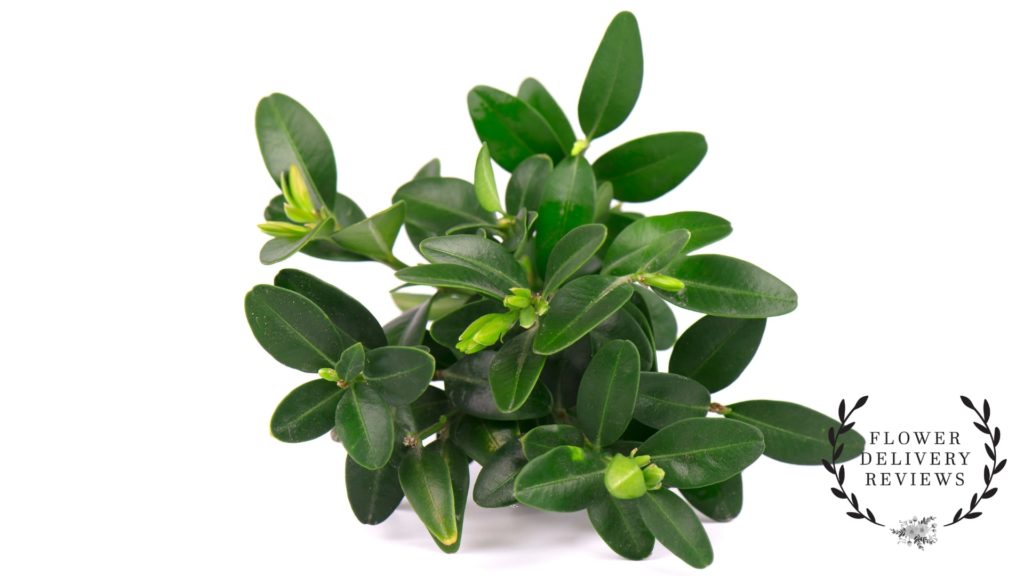 If you've ever watched a British royal wedding before, chances are you've also noticed the bouquets of the brides. The one element that you'll find in most of these bouquets, from Queen Victoria to Meghan Markle, is a sprig of myrtle.
This tradition started when Queen Victoria walked down the aisle carrying a bouquet with myrtles. After her wedding, the Queen planted these myrtles in her backyard and popularized the belief that myrtles bring luck and fidelity.
Aside from these meanings, myrtles are also known for their beautiful foliage and aromatic leaves. They have lance-shaped, glossy, dark green leaves that can add a lush backdrop to various arrangements.
Aside from using myrtles in your bridal bouquet, you can also use them for your aisle marker, chuppah, flower crown, and corsage.
Pair them with flowers like dahlia, which symbolize everlasting bond, or lilies, which symbolize devotion, to make the arrangements more meaningful.
Ivy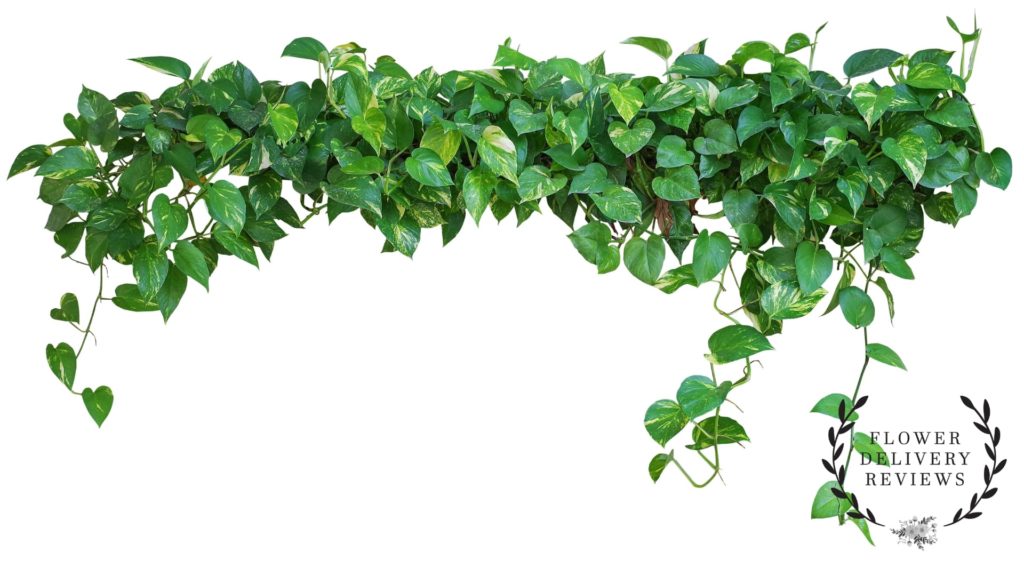 Despite the infidelity theme of Taylor Swift's "Ivy," this greenery is actually a symbol of devotion, everlasting love, and fidelity. The symbolism comes from how hard it is to remove the plant from something once it attaches itself to it.
Ivy leaves are glossy, often dark green, which can create a beautiful contrast with the colors of the flowers it's used with. It drapes gracefully over the edges of containers or baskets, creating a sense of elegance in the design.
Because of its symbolism, ivy makes perfect fillers for flower arrangements you want to give to your lover. Just be careful if she's a Swiftie because we don't want her getting the wrong idea.
Leatherleaf Fern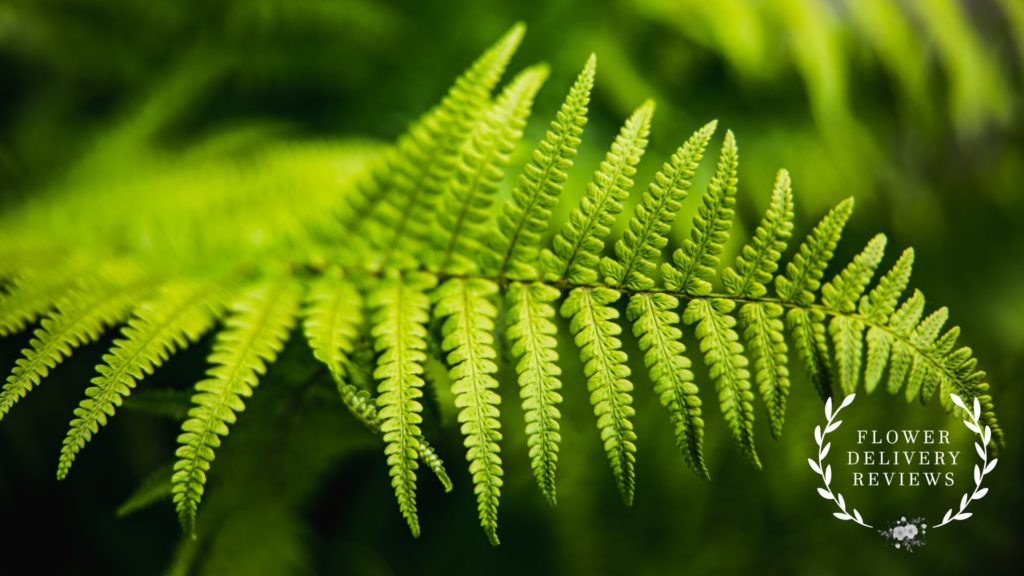 Prized for its dark green, leathery fronds, leatherleaf ferns are great backdrops and fillers for colorful bouquets.
They have strong stems that can support the overall shape and form of the flower arrangement. For this reason, they can make great fillers for funeral sprays.
They can be used in various design styles, including traditional and rustic, and their unique texture adds depth to bouquets. Leatherleaf ferns can also last for almost two weeks, so you can enjoy your arrangements for a long time.
Dusty Miller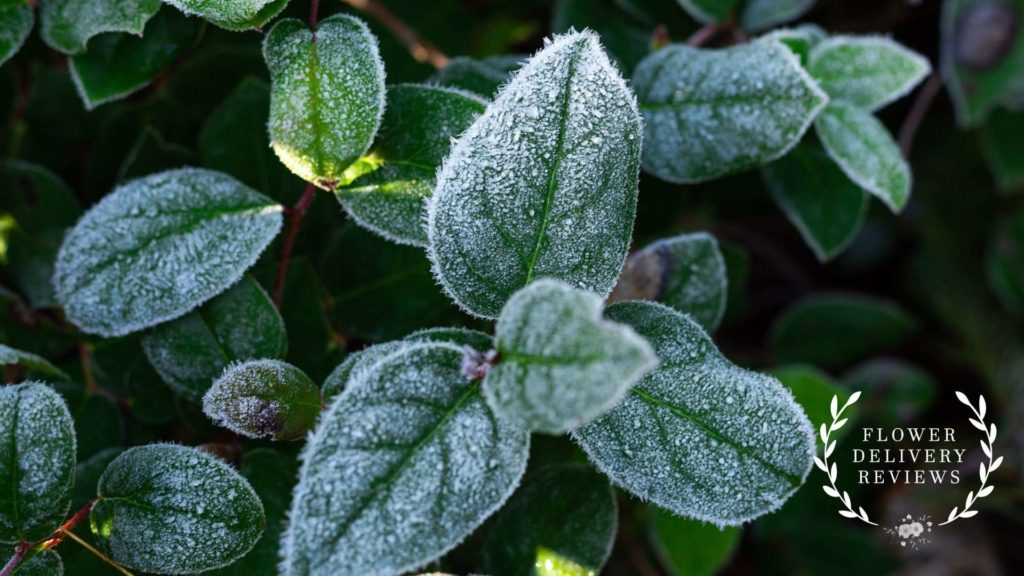 Dusty millers or silver ragworts are popular flower arrangement fillers known for their silvery-gray or dusty, velvety leaves. They have finely textured, deeply lobed leaves that add a unique look to an arrangement.
They can be great fillers for flower arrangements that use peonies, ranunculus, garden roses, and other flowers with pastel colors. Their muted silver-gray color acts like a neutral backdrop, allowing the colors of the flowers to stand out.
Incorporate dusty millers in flower arrangements for holidays like Christmas and Thanksgiving. Their silver and velvety leaves are perfect for seasonal decors because of their snow-like appearance.
Bells of Ireland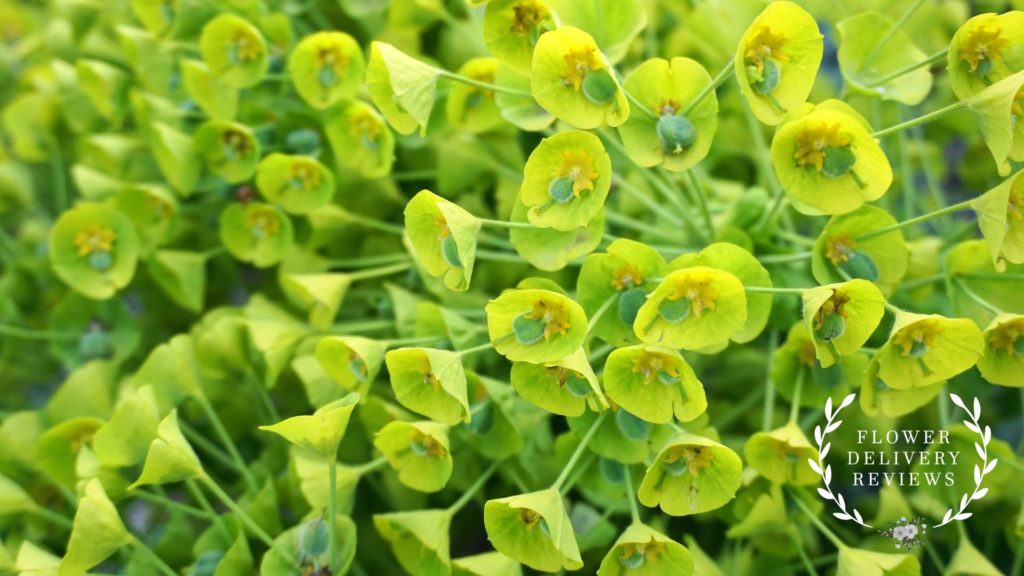 Bells of Ireland, also known as Molucca balmis, are flowering plants with a distinctive and striking appearance. They feature tall, upright stems that support clusters of green, bell-shaped blooms.
One of the defining features that makes the bells of Ireland stand out over the other greeneries in this list is their vivid green color. They can add more color in arrangements when paired with blooms with complementing colors, like purple.
Bells of Ireland are also widely associated with luck and fortune, so they can be added to arrangements meant to congratulate someone or celebrate success.
They also fit well on St. Patrick's Day.
Salal Lemon Leaf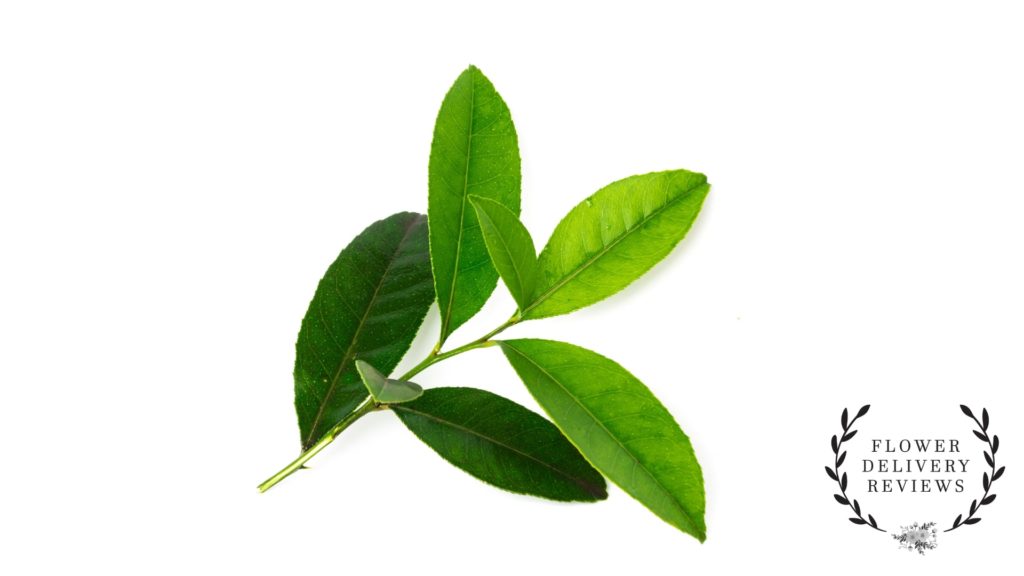 Salal lemon leaf is an evergreen shrub that's commonly used as decorative filler for various flower arrangements. It has glossy, dark green leaves that have a smooth and slightly waxy texture, which contrasts well with the texture of flowers.
This greenery also adds a sense of freshness to floral arrangements because of its mild, slightly lemony fragrance. When mixed with other fragrant flowers, it can create a pleasant mix of scents.
The leaves are best used as fillers for arrangements that use light-colored flowers. Their dark color helps make the flowers stand out more.