The 6 Best Options for Cake Delivery in Tokyo
Tokyo is one of the most popular cities in the world. Aside from its beautiful sceneries and the nice people that you will encounter every day, the area is also a good place to have your taste buds satisfied.
One of the food products that they are really proud of is their variation of cakes coming from different cake shops in Japan. Here, we have listed 6 of the best ones that offer cake delivery in Tokyo.
Note: Due to the current pandemic outbreak and State of Emergency in Japan, we've noted the relevant service changes for some of the shops listed below. Most stores are still accepting online or phone orders as well as deliveries.
1.      BELLA'S CUPCAKES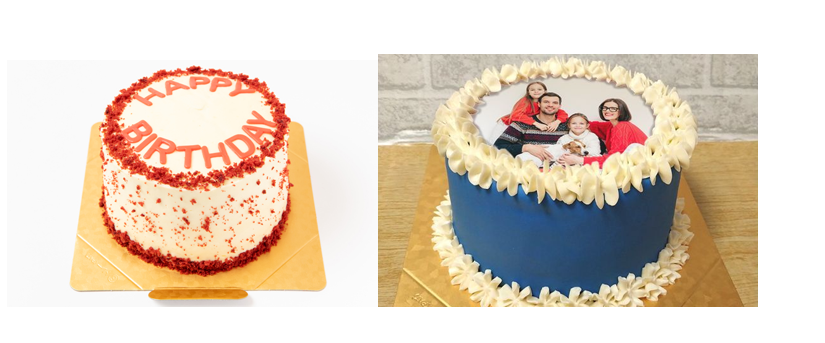 Having been founded in 2010, Bella's Cupcakes has introduced English style bakery in Japan which the community immediately accepted and loved. Bella's Cupcakes has also launched Tokyo's first ever cupcake truck in 2010 in Minami-Azabu.
Eventually, the shop grew and had its selection expanded and widened to cater more people and introduce their products to a much larger audience.
SPECIALTY
English-style bakery
SELECTION SIZE
Large
STARTING PRICE
Starts at $27
DELIVERY FEE
Calculated at checkout
WEBSITE
https://www.bellas-cupcakes.com/
SOCIAL MEDIA
FB:https://www.facebook.com/BellasCupcakesTokyo

IG:@bellascupcakestokyo

Twt:@bellascupcakes

CONTACT DETAILS
WHAT PEOPLE LIKE
PREMIUM PRODUCTS. The shop is most popularly known for their premium quality products made out of the freshest and finest ingredients not only from Tokyo but in other areas as well, particularly Europe.
ARTISTIC TOUCH. The shop is also praised for their creativity and artistry when it comes to designing their cake products that their clients truly appreciate.
PRODUCTS
Celebration Cakes – $27 to $100
DELIVERY AND PAYMENT
Contact shop for details.
2.      FLOWERS TO TOKYO

Flowers To Tokyo may be specializing in delivering fresh blooms but it has also expanded its services and products by adding more gift products to their collection. One particular product is their cake which their clients say that they really love.
These birthday cakes and cheesecakes that they feature on their online shop are truly impeccable and heavenly-tasting. So, make sure to grab one.
WHAT PEOPLE LIKE
LARGE SELECTION. Lessen the time you need in selecting various products by simply shopping at Flowers To Tokyo. They have a huge collection of products for all occasions and events so you can shop everything at one time.
PRODUCTS
Classic Cakes – $55 to $200
DELIVERY AND PAYMENT
Visa, PayPal, Discover, MasterCard, AMEX, Maestro
3.      TOKYO FLORISTS

Do you need a cake for your mom's birthday? How about your sister's graduation day? Maybe a little gathering in the office? Well, you can have these all at once with the help of Tokyo Florist.
The shop has tons of cake options for you to choose from. They vary in flavour, sizes, and type but one thing in common is that they are all in the best quality and they all taste so heavenly.
WHAT PEOPLE LIKE
The shop does not settle for less and that is why it initiated on providing bundles or combo products like cake plus flowers to level up your gift-giving.
DELIVERS 7 DAYS A WEEK. No need to worry if you are having a party on a weekend thinking that you couldn't get someone to deliver your cake because Tokyo Florists offer to deliver all the day of the week.
PRODUCTS
Fruit Cakes – $54 to $200
DELIVERY AND PAYMENT
Contact shop for details.
4.      GIFT BASKETS JAPAN

Gift Baskets Japan, as the name suggests, specializes in creating and delivering gift items all over the country. They have even categorized their products according to occasion so it will be a lot easier for you to shop.
Of course, in every occasion comes a box of delicious cake that the shop never misses in their collection. So, browse through their online shop now and get your favorite flavor of cake.
WHAT PEOPLE LIKE
RELIABLE DELIVERY. Aside from keeping their products always in the best condition, the shop also gives high priority to the quality of their delivery services that is why they make sure to send your orders 1-2 days after it has been accepted.
BULK ORDER. Planning on sending quite a lot of cakes, especially with the holiday season coming? Well, good thing Gift Baskets Japan accepts and delivers bulk orders.
PRODUCTS
Cakes with Flowers – $65 to $200
DELIVERY AND PAYMENT
Contact shop for details.
5.      GIFTS N IDEAS

Gifts N Ideas is truly a world full of premium quality gifts for all occasions including delicious cakes. It has one of the largest collections of sweet goodies that also provide delivery services to a wider range of areas.
To browse through their collection, you can simply visit their website and select the products that you think would best match your choice of cake.
WHAT PEOPLE LIKE
BEST QUALITY CAKES. Since they strive to always amaze their customers, they also ensure quality in the products they create. They make sure that each product was made with the highest standards.
PRODUCTS
Classic Cakes – $45 to $300
DELIVERY AND PAYMENT
Major debit and credit cards.
Note: Due to flower supply difficulties, Gifts n Ideas has given their partners the freedom to design unique products and will try to create an arrangement as close as possible to what is ordered.
6.      IGP

IGP is literally your one-stop shop is you are thinking of sending a gift to someone who is currently in Japan. When you visit their website, you will be greeted with their thousands of products, both edible and non-edible that are perfect for all occasions.
Of course their cake is always on the list and they are very happy to create customized ones for you especially for themed events.
WHAT PEOPLE LIKE
CUSTOMIZED PRODUCTS. The shop accepts orders that has special requests on it or those who want to have their cake products customized. The creative team of the shop will happily do them for you.
PRODUCTS
Photo Cakes – $14 to $50
Designer Cakes – $31 to $50
DELIVERY AND PAYMENT
Contact shop for details.