The 6 Best Options for Flower Delivery in Blackpool
It's not every day that a single person celebrates a special event, but it can be every day that you can make their day extraordinary if you choose to send them some fresh and beautiful flowers.
Let these wonderful florists in Blackpool help you in choosing the best kind and even have these flowers delivered by them, as well.
1.      HEATHER LEA FLORISTS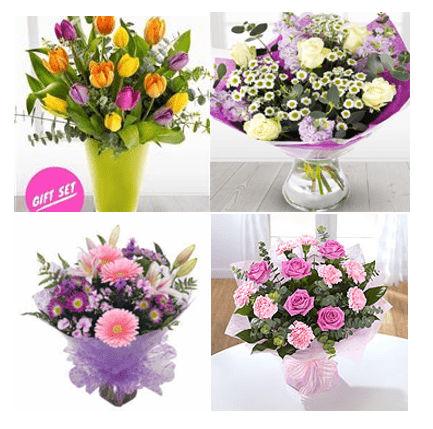 Get your favorite local flower from Heather Lea Florists in whichever design you may want to. They have a wide variety of flower arrangements that you can choose from.
In addition to their creativity and talent in balancing colors, texture, and style, they also make sure that all products coming in and out of their shop are fresh and in the highest qualities.
WHAT PEOPLE LIKE
RELIABLE DELIVERY. No need to rush in deciding what flower arrangement to get because you have until 2pm if you want to avail their same day delivery.
COMPETITIVE DESIGNS. The shop tops its competitors with their excellently designed flowers best for gifts and delivery. Whether it's a bouquet, a flower basket, or a vase arrangement, their products sure are stunning.
PRODUCTS
Spring Flowers – $25 to $50
Hand-tied Bouquets – $29 to $100
DELIVERY AND PAYMENT
PayPal, MasterCard, Visa
2.      JEANETTE'S FLORIST
A family-owned and run florist, Jeanette's Florist has been in one of the crowd's favorites since its inception 50 years ago. The team's undeniable talent in creating beautiful flower arrangements for all occasions is what's setting them apart from the rest.
You can find more options for both classic and contemporary flower arrangements in their webshop or even in their physical shop.
WHAT PEOPLE LIKE
Wedding flowers are one of the highlights of the collection of Jean's Florist. They ought to make a couple's special day extra delightful by providing them with fresh and stunning flower arrangements for their wedding.
OPEN 7 DAYS A WEEK. You need not to roam the entire Blackpool just to get yourself some decent flowers any day you want. Jeanette Florist guarantees to attend to your flower needs all days of the week.
PRODUCTS
Corporate Flowers
Wedding Flowers
DELIVERY AND PAYMENT
Visa, Maestro, MasterCard, JCB
3.      ANN BARNES FLORIST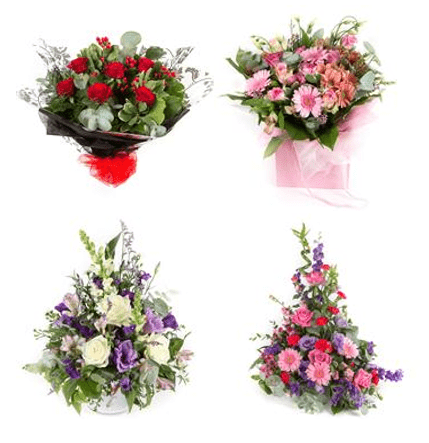 Ann Barnes Florist takes pride in their huge flower collection perfect for any events, seasons, or occasions. Their stylish and modern approach in arranging and designing flowers are extremely praised by their clients.
They have also extended their product collection and did not limit their selection to flowers alone, but they also offer Teddies, Helium Balloons and Chocolates.
WHAT PEOPLE LIKE
SAME DAY DELIVERY. Get a chance to send a flower to your loved ones even on the last minute by availing Ann Barnes Florist's same day delivery service
EASY TO ORDER. By just simply visiting their website, you can quickly browse through their collection and proceed to making a purchase.
PRODUCTS
Hand Tied Bouquets – $30 to $115
Flower Arrangements – $30 to $60
DELIVERY AND PAYMENT
PayPal, Visa, MasterCard
4.      FLOWERS GALORE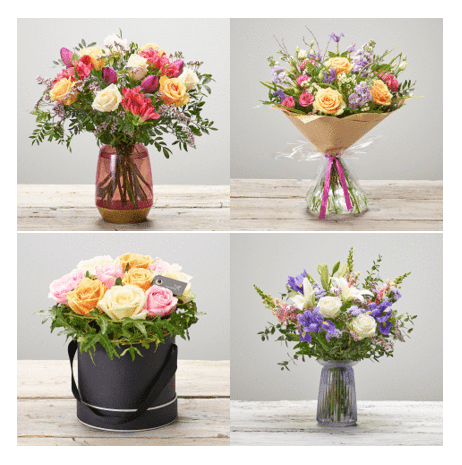 40 years have passed since the business started and yet Flowers Galore never fails to amuse their clients with their creativity and talent in designing undeniably stunning flower arrangements.
Their team of professional florists and designers are known for always going the extra mile in conceptualizing and materializing floral designs that will suit any type of purpose, budget, and season.
| | |
| --- | --- |
| SPECIALTY | Fresh flowers for all occasions |
| SELECTION SIZE | Large |
| STARTING PRICE | Starts at $30 |
| DELIVERY FEE | Starts at $5.99 |
| WEBSITE | http://www.flowersgaloreblackpool.co.uk/ |
| SOCIAL MEDIA | |
| CONTACT DETAILS |  01253 354189 |
WHAT PEOPLE LIKE
LARGE SELECTION. Looking for a basket full of lilies? Or a bouquet filled with dozens of red roses? Maybe a flower arrangement to show your gratitude to a colleague? Everything is available in the large flower collection of Flowers Galore.
EXPRESS DELIVERY. Flowers Galore offers express delivery that will only take 3 hours to be sent to the recipient upon completing orders on selected flower items so make sure to check out their website.
PRODUCTS
Spring Flowers – $35 to $100
Surprise Flowers – $30 to $100
DELIVERY AND PAYMENT
Visa, MasterCard, Delta, Maestro, AMEX
5.      FLOWER SCENTSATIONS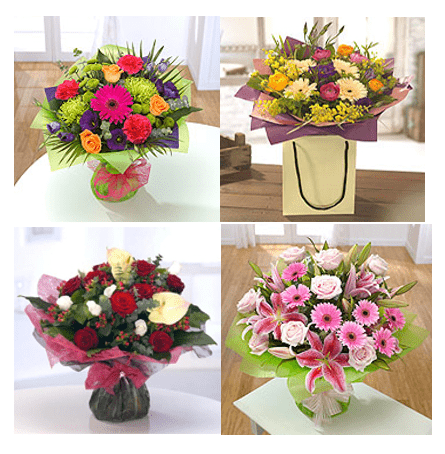 Flower Scentsations has been showcasing their top-rate floral designs for 10 years now. They always make sure to provide their clients with such products that are best in quality and have great value for money.
Their flower collections are not only best as a gift or a delivery surprise but also ideal as decorations for hotel lobbies, offices, most especially in homes.
WHAT PEOPLE LIKE
AFFORDABLE PRODUCTS. You'd probably be surprised to know that the prestige flower collection of Flower Scentsations are actually sold at very affordable prices.
FOR ALL OCCASION. Flower Scentsations promises that they will accommodate all your flower needs regardless of the occasion or season as they have everything that you are looking for.
PRODUCTS
Spring Flowers – $39 to $40
Bouquets – $39 to $100
DELIVERY AND PAYMENT
Visa, MasterCard, PayPal
6.      WILLOWS FLORIST

Over the years, Willows Florist has successfully built an outstanding reputation in the industry as one of the best florists serving the area of Blackpool. Not once did they fail to provide their clients with high quality and uniquely beautiful flower arrangements.
Corporate parties, weddings, even funerals, all of those are covered by the highly committed team of Willows Florist.
WHAT PEOPLE LIKE
100% CUSTOMER SATISFACTION. One of the many things that Willows Florist is consistent in is their 100% customer satisfaction rating. The combination of their beautiful flower products and their prompt and friendly service makes their clients truly delightful.
PRODUCTS
Flower Baskets – $30 to $35
Flower Box – $30 to $150
DELIVERY AND PAYMENT
Visa, MasterCard, AMEX, Worldpay