The 6 Best Options for Flower Delivery in Bunbury
Anyone can grow their own garden of fresh flowers but not everyone has the skills to create flower arrangements that can bring vibrance and elegance to oneself.
Thankfully, there are quite some options in Bunbury for shops that create and deliver beautiful flower arrangements for all occasions.
Take a look at our list below.
1.      BUNBURY FLOWER PLACE

At Bunbury Flower Place, experienced flower consultants attend every order. The shop features flowers of different types and colors that are arranged together in tasteful bouquets to match your special occasion. Aside from bouquets, the shop also offers potted/vase plants and flowers, which also make for perfect gifts for any event.
WHAT PEOPLE LIKE
ON-TIME DELIVERY. If you need your bouquet delivered on a specific date and time, you can trust Bunbury Flower Place to do the job. Just give its network of professional florists ample time to work on the order so that you can maximize enjoyment of your special flower bouquet.
QUALITY PRODUCTS. Past customers express nothing but appreciation for the premium quality flowers the shop delivers. One is guaranteed of only the freshest and best of every flower variety.
PRODUCTS
Flower Bouquets – $50 to $200
Flower Arrangements – $55 to $200
DELIVERY AND PAYMENT
Visa, MasterCard, PayPal, AMEX, Discover, Diner's
2.      FLORIST GUMP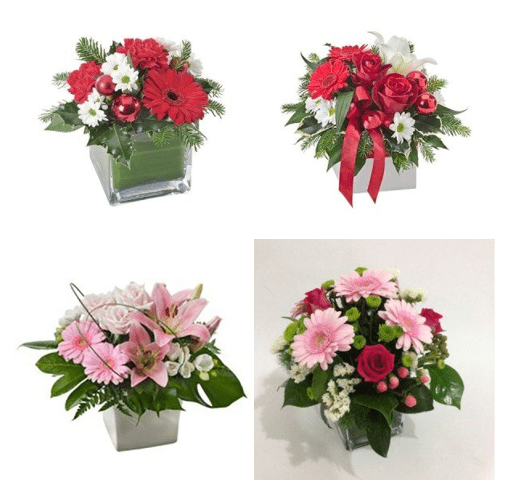 Lend elegance to your celebration with exquisitely arranged fresh flowers from Florist Gump. They are a local Bunbury Florist, with an amazing team of qualified talented florists ready to be creative for your next order.
Vibrance and style are beautifully merged in their select roster of aesthetic creations; let these classics boldly express your emotions.
WHAT PEOPLE LIKE
UNIQUE DESIGNS. With its creations, Florist Gump does an excellent job in pairing variety with elegance. Its team of expert florists are sure to tickle your senses with their unique arrangements, all featuring colorful flower varieties and elegantly styled vases.
PRODUCTS
Christmas Flowers – $40 to $200
Anniversary Flowers – $70 to $200
DELIVERY AND PAYMENT
PayPal, Visa, MasterCard
3.      THE GREEN DEPOT & FLOWER BAR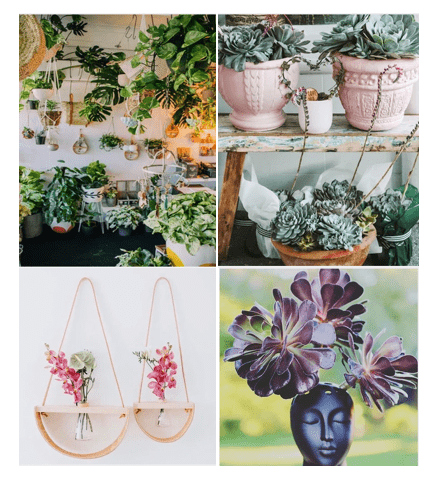 The Green Depot & Flower Bar is a local family run business which offers the latest in botanical trends. They have different kinds of plants which you can widely choose from. They have various species of plants and other greens that are perfect for indoor and outdoor activities. As such, you can find the perfect greenery for your place.
WHAT PEOPLE LIKE
ACCOMMODATING AND KNOWLEDGEABLE STAFF. In case you want to know more about plants and flowers, then this is a good place to go. Its owner has sufficient knowledge about blooms and greenery. Thus, you may rely on them for the perfect ornaments for your needs.
UNIQUE PLANT ARRANGEMENT. The shop wants their items to be unique as their customers. As such, you will find unique ideas and arrangements for your plants. You will also find vases and other design of vessels.
PRODUCTS
DELIVERY AND PAYMENT
Contact shop for more details.
4.      FLEURS OF BUNBURY

Fleurs of Bunbury offers a lineup of carefully selected flower arrangements and other items that are guaranteed to articulate your thoughts and feelings to your families and friends. Apart from fresh flowers, it also has an assortment of gifts that will fit your celebrations. It also has products like wreaths and fruit baskets for conveyance of sympathy.
WHAT PEOPLE LIKE
CONTEMPORARY FLOWER DESIGN. At Fleurs of Bunbury, you can have different contemporary designs to choose from. Each bouquet contains fresh blooms and high quality flowers.
EXCELLENT PROFESSIONAL SERVICE. Customers can expect not just guaranteed product quality but also prompt and proactive service. The shop's team of professionals can also provide recommendations to make sure that you and your family or friend gets the most out of any occasion.
PRODUCTS
Flower Arrangements – $25 to $200
Flower Bouquets – $40 to $150
DELIVERY AND PAYMENT
Contact shop for more details.
5.      PETALS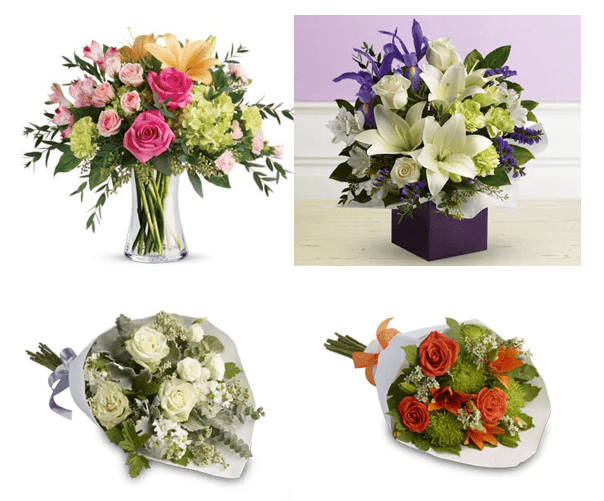 You can also trust Petals when it comes to flower arrangements. Their catalogue consists of beautifully handcrafted bouquets, vase arrangements, silk flowers, and the like.
They also have centerpieces, flower stands and some gift sets. If you love to learn more about flowers, you can attend their workshops and they will provide you with useful information.
WHAT PEOPLE LIKE
RELIABLE DELIVERY SERVICE. Flower bouquets and other gift items are always punctually delivered fresh and of good quality. Customers have nothing but praise for Petal's fast and excellent delivery service.
PRODUCTS
Flower Arrangements – $74 to $300
Flower Bouquets – $77 to $300
DELIVERY AND PAYMENT
Contact shop for more details.
6.      THE FLOWER HOUSE

Elegance and grandeur – here are the top characteristics of The Flower House. Their flower designs are created beautifully and appear to be luxurious and enormous. This just shows that you actually get what you paid for. So if you want to make a loved one feel luxuriously beautiful, order now here at The Flower House.
WHAT PEOPLE LIKE
BOUQUETS FOR ANY OCCASION: They have a great selection of flowers for different occasions. You could easily choose from here as the flowers are categorized according to occasion. Just visit their site and learn more about their product offerings.
PREMIUM QUALITY FLOWERS: Flowers are paramount in the quality of overall service. It is very important that flowers are fresh and at their best quality. They make sure that it is and the quality of flower arrangement follows.
PRODUCTS
DELIVERY AND PAYMENT
Contact shop for more details.