The 8 Best Options For Flower Delivery In Cyprus
Cyprus is home to various flowers and plants which blooms on different seasons. That goes to say that flowers are one of their best products and used widely by locals. So, it might be difficult for one to decide where to buy their blooms. Don't worry because we got you covered.
Below is a list of the best shops that offer flower delivery in Cyprus. Take a look at each and choose what suits your preference.
NOTE: All shops on our list are still providing the usual services, however, due to the COVID 19 outbreak, they've also implemented strict safety measures such as contact-free/knock and drop delivery service and curbside pick-ups to ensure absolute safety.
1. CYPRUS FLOWER BOUTIQUE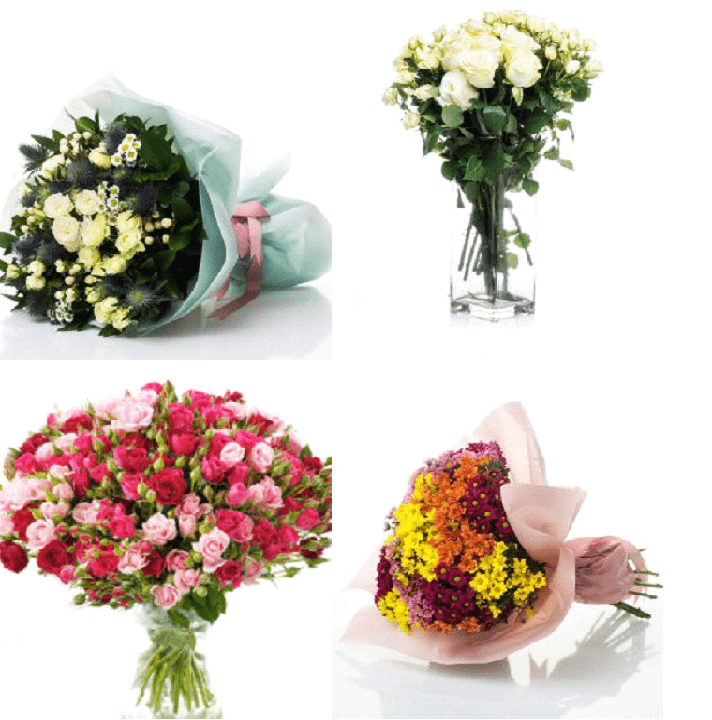 Flower Boutique is a popular flower shops in the locality which offers delivery to the area. It makes shopping blooms easy and convenient. You can find a good collection of arrangements and bouquets on their catalogue. As a matter of fact, you can buy flowers for any occasion like birthdays, weddings, and anniversaries. There are also preserved roses that you can find within the page.
SPECIALTY
Premium collection
SELECTION SIZE
Moderate
STARTING PRICE
€35
DELIVERY FEE
Free
WEBSITE
https://flower.boutique
SOCIAL MEDIA
Instagram: @cyprus.flower.boutique

Facebook: /CyprusFlowerBoutique

CONTACT DETAILS
Contact Form
WHAT PEOPLE LIKE
SMS ALERTS. Since the shop recognizes the need to update their customers, they provide you with notification as to every move of the shop. For instance, the orders are received by them, they will send a message like "Order received" just to make sure that they have your request with them. Further, they will text you once your orders are ready for delivery. That being said, you don't have to worry about the status of your purchases.
FREE SAME DAY DELIVERY. The shop has an extensive network of flower shops around the region. This makes it easy for them to send out flowers on the same day all throughout Cyprus. Thus, you can expect your blooms to arrive on the day that you purchased them. On top of that, the shop does not collect any additional charges for the delivery of your blooms. So, you can save money when you buy flowers from the shop.
TRACK ORDERS. Customers also love how they can track their orders apart from getting SMS status alerts. This can be done by going through their website and clicking on the Track your order link, located at the bottom of the mainpage. From there, fill in the details required such as the order ID and the billing email.
PRODUCTS
SPECIAL OCCASIONS: €35 – €70
CLASSIC ARRANGEMENT: €45 – €430
PREMIUM ARRANGEMENT: €50 – €850
NEW BABY ARRANGEMENT: €35 – €60
DELIVERY & PAYMENT
2. COSMEA GARDENS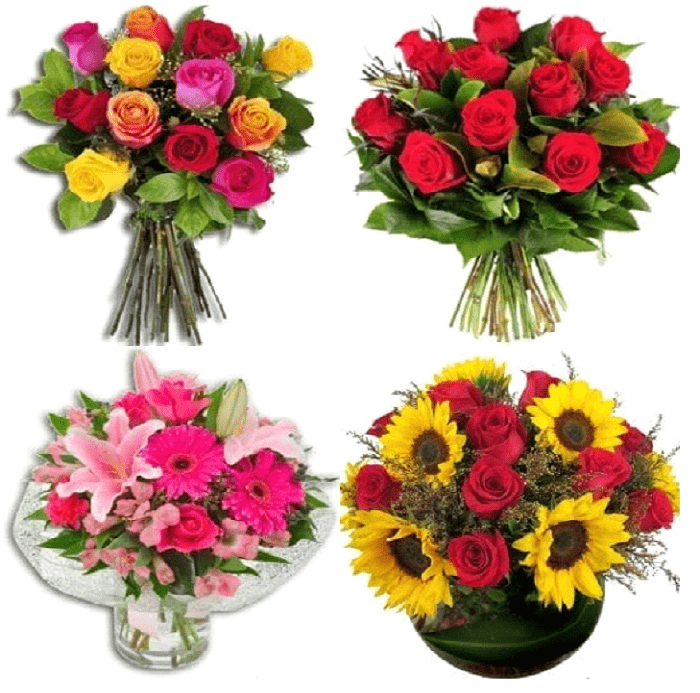 Founded in 1980, Cosmea Gardens has continuously providing the locale with the best blooms. Here, you can find various fresh blooms, agricultural products and other gardening tools. Based on the feedbacks of their customers, the shop started serving during events like weddings. And to date, they are considered as one of the most reliable florists for special occasions. Through the years, their experience and network expand that they are able to import flowers from Holland and other suppliers in the world.
SPECIALTY
Flowers for any occasion
SELECTION SIZE
Moderate
STARTING PRICE
€27
DELIVERY FEE
Free
WEBSITE
https://www.saadeddin.com
SOCIAL MEDIA
Instagram: @cosmeagardens

Facebook: /CosmeaGardens

Twitter: @CosmeaGardens

Pinterest: @cosmeagardens

CONTACT DETAILS
+357-24-638777 / [email protected]/ Contact Form
WHAT PEOPLE LIKE
TRACK ORDER. Since they want to provide convenience and assurance to their customers, they have a tracking option within their page. You can simply find it on the lower portion of their page. To track orders, you can either sign in to your account or enter your Order ID. Either way, you'll be able to know the status of your orders.
PROMO CODES AND COUPON. If you love discounts and promos, then this is a good place to shop. They have different promo codes and coupons that you can apply to your purchase. You can simply go to the promo page to find out their offered discounts.
INTERNATIONAL DELIVERY. The shop also provides international delivery for its customers. With its growing networks with local florists around the world, it's possible to send out flowers to your loved ones who are not residing in Cyprus. You can dial their number or visit the shop personally to make a request.
PRODUCTS
FLOWERS FOR ANY OCCASIONS: €27 – €380
PLANTS AND GIFT BASKETS: €27 – €100
DELIVERY & PAYMENT
Accepted Payment: Discover, American Express, Delta, VISA, PayPal, and MasterCard
3. 31-10 FLOWERS
You may also rely on 31-10 Flowers for your flower needs. They have gorgeous flowers and arrangements on their shop. You can find several floral arrangements which combines different colors, sizes, or types of blooms.
| | |
| --- | --- |
| SPECIALTY | Events service |
| SELECTION SIZE | Moderate |
| STARTING PRICE | Contact shop |
| DELIVERY FEE | |
| WEBSITE | https://www.facebook.com/3110flowers |
| SOCIAL MEDIA | Facebook: /3110flowers |
| CONTACT DETAILS | +357 25  350077 |
WHAT PEOPLE LIKE
GREAT CUSTOMER SERVICE. The staff at 31-10 Flowers are trained to accommodate each customers with hospitality and friendliness. As such, every client compliment the service of the shop. You can easily ask for recommendations or suggestions as to what flowers to order.
EVENT PLANNING. In case you have events upcoming on your timeline, you may contact the shop for your flower needs. They have professional florists that arrange blooms on the event area. Thus, making it match the theme or genre of the occasion.
PRODUCTS
FLOWER ARRANGEMENT: Contact shop for prices
DELIVERY & PAYMENT
4. BLOOM DE FLEUR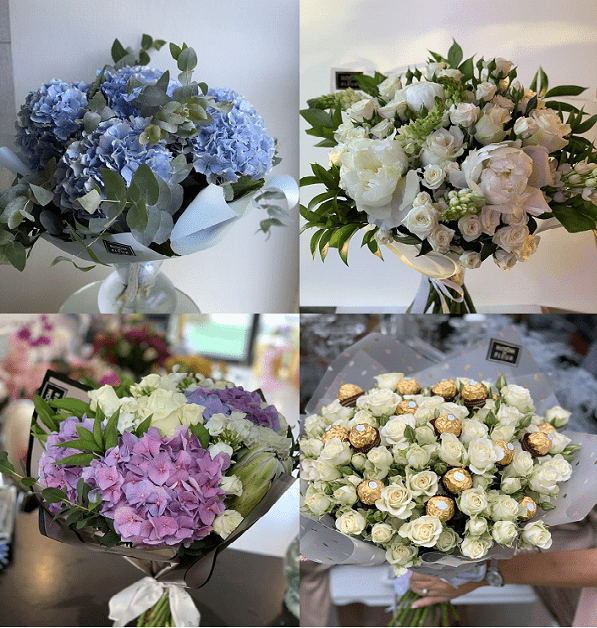 Looking for a good bouquets?
Your search is over because you will find beautiful and elegant bouquets at Bloom de Fleur. They have bundles of roses, hydrangeas, tulips, and other fresh blooms. It's easy now to order flowers from them. All you have to do is to dial their contact number and choose from their catalogue. Or, you may also dial their phone number and talk to their staff for your request.
SPECIALTY
Gorgeous bouquets
SELECTION SIZE
Moderate
STARTING PRICE
€40
DELIVERY FEE
€20
WEBSITE
https://bloomdefleur.com.cy
SOCIAL MEDIA
Instagram: @bloom.de_fleur/

Facebook: /Katerinabloomdefleur

CONTACT DETAILS
(+357) 96311660 |[email protected]
WHAT PEOPLE LIKE
GUARANTEED FRESH BLOOMS. Their flowers are sourced from the best flower growers and farmers around the area. They replenish their supplies as frequently needed in order to make sure that their blooms are fresh. Also, all flowers that will go into your bouquets are of good quality. They have an efficient system of ensuring that their products will meet the demands of their customers.
FAST DELIVERY. Customers praised how fast and prompt their delivery service is. In fact, they can send out your flowers 1 hour from the time you ordered them on the shop, provided that all blooms are available during that day. Given that, you won't have to worry about forgetting to reserve a bloom or stopping by a flower shops early in the morning.
CANCELLATION POLICY. The shop also provides cancellation for their customers. However, it does not necessarily mean that you can cancel arbitrarily. Cancelling orders must be done at least 48 hours before the intended delivery date. If done within such time frame, you are entitled to a full refund of every amount you have paid in the shop.
PRODUCTS
BOUQUETS: €40 – €600
FLOWER BOX: €50 – €450
PRESERVED ROSES: €65 – €135
ACCESSORIES: €14 – €100
DELIVERY & PAYMENT
Same day delivery applies to orders placed before 5:00 PM. Otherwise, it would be delivered the next day. Payments can be coursed through PayPal on your bank card, or by bank card via JCCSmart system.
5. SALON DES FLEURS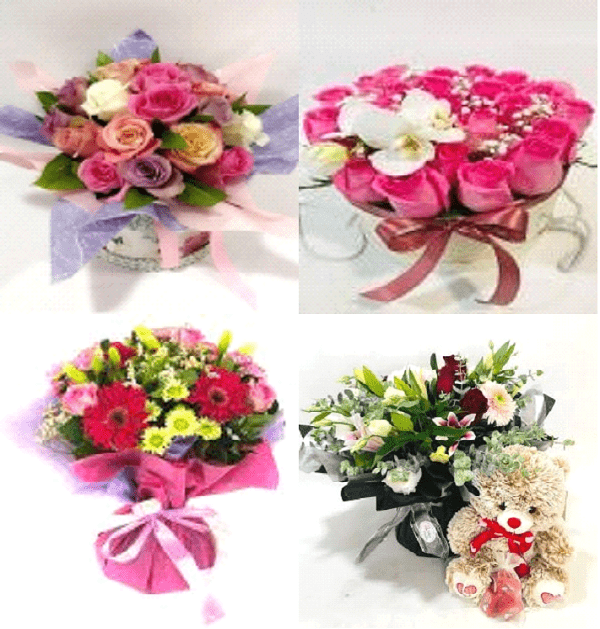 Next on the list is Salon des Fleurs. It began its operation in 1981 and until today, they have constantly providing the locality with premium floral arrangement. The organization has 12 knowledgeable experts in the field of floristry. They comprise of a well-arranged group, which offers top notch administrations. Salon Des' Fleurs will probably cover client needs by offering a wide assortment of value items.
At the point when they see a rose or a peony or a Peruvian lily, they don't simply observe a stunning bloom—we see a chance to assist somebody with expressing an inclination: thankfulness, worship, sympathies, appreciation, love. It very well may be difficult to express what's in your heart. Be that as it may, an exceptional bundle can carry out the responsibility incredibly well.
WHAT PEOPLE LIKE
SECURE TRANSACTION. The payment of your orders are taken by JCC Payment Systems, thus, ensuring that your transactions are secured and protected. This makes sure that all the information provided by the customers—credit card information or personal data—are bound by their protection. That means that you won't have to worry about breaches of personal details.
SECURED TRANSACTION. Joi Gifts value your privacy so they employed the necessary measure to make sure that your data are safe with them. You are ensured that no third party hackers will be able to access your personal information.
PRODUCTS
FLOWERS FOR ANY OCCASION: €25 – €80
FLOWER BOUQUETS: €15 – €60
FLOWER ARRANGEMENT: €25 – €100
GIFT BOXES: €40 – €45
PLANTS: €15 – €65
DELIVERY & PAYMENT
Same day delivery applies if orders are received by noon (in recipient's location). The shop accepts VISA and MasterCard.
6. FLOWERS AND STYLE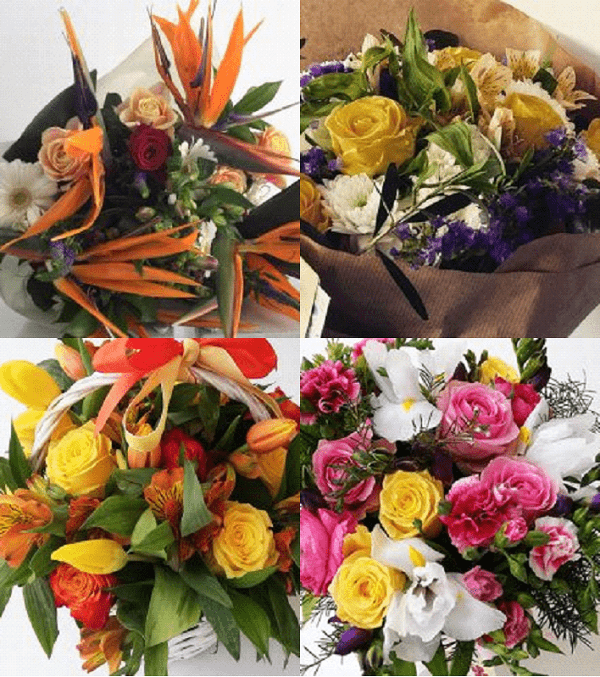 To complete the list, we have Flowers and Style. They give all sort of blossom administrations, having some expertise in weddings, christenings and occasions. Their energetic and exceptionally talented planner endeavors to make extraordinary and delightful rose and polished bundles, mirroring the necessities and characters of every customers. From the idea right to execution, florists can deal with all the little subtleties of the bloom designs, carrying the aesthetics to your day to make it an exceptional one to recollect.
SPECIALTY
Luxurious cake
SELECTION SIZE
Moderate
STARTING PRICE
Contact shop for price
DELIVERY FEE
WEBSITE
http://www.flowersandstyle.com
SOCIAL MEDIA
Instagram: @flowers.and.style

Facebook: /flowersandstyle

Twitter: @flowersandstyle

Pinterest: @flowersandstyle

CONTACT DETAILS
Contact Form
WHAT PEOPLE LIKE
SAME DAY DELIVERY. You can opt to choose same day delivery for your delivery of orders. The shop offers such service to their customers given that purchases are made before their deadline. So, make sure that you have ordered or processed your orders from the shop with the required period. If not, you will have to wait for tomorrow to get your blooms.
WEDDINGS AND CHRISTENING SERVICES. Their florists are experts when it comes to creating and designing your venue with lovely flower arrangements. From their site, you can find various themes which you may ask them to do. However, you can always request for your own decorations or styles. Their florists will make sure that they will be able to cover your demands.
PRODUCTS
FLOWER ARRANGEMENT/BOUQUETS: Contact shop for price
DELIVERY & PAYMENT
7. Georgina Flower Boutique

Established in 1980, Georgina Flower Boutique is one of the renowned and largest flower shops in Nicosia.
They offer a diverse selection of products including various bouquets, flowers in vases, and flower arrangements for weddings and funerals. Georgina Flower Boutique is also the Cyprus representative of Teleflor, an international organization that undertakes worldwide delivery around the world.
SPECIALTY

Flowers for every occasion

SELECTION SIZE

Large

STARTING PRICE

Inquire for prices

DELIVERY FEE

Inquire for prices

WEBSITE
http://georginaflowers-cy.com/en/
SOCIAL MEDIA
https://www.facebook.com/Georgina-Flower-Boutique-178109616050975
CONTACT DETAILS

[email protected]

| 22664242, 22664825
WHAT PEOPLE LIKE
The finest floral arrangements for every occasion

International delivery
PRODUCTS
Flowers in vase

Wedding bouquets

Flowers for christening
DELIVERY & PAYMENT
Georgina Flower Boutique delivers internationally. For payment arrangements, they may be contacted via phone or email.
8. Arocaria Flower Shop

Arocaria Flower Shop is a family run business that was established in 1984. They are notable for offering products and services suited to just about any occasion.
They can provide you their services all year round.
WHAT PEOPLE LIKE
Offers same-day, hand delivery
Wide variety of products
PRODUCTS
Anthurium plant – €35.00
A tray filled with flowers – €50.00
4 bottles of wine in a big basket arrangement.- €200.00
DELIVERY & PAYMENT
They offer same day hand delivery. Contact shop for payment options.
Images were taken from each company's official websites/social media.