The 6 Best Options for Flower Delivery in Jamaica
There's no denying that choosing different kinds of flowers to combine and to make into a good bouquet is a difficult task. Thus, the only way to present your blooms in a nice manner is to consult an expert.
This article will provide you with some of the best flower shops that you can find. Consequently, these shops offer flower delivery in Jamaica which makes it more convenient for customers who need their blooms for a certain time or day. So, without any more ado, take a look at the listing below.
1. SHIELDS AND SHIELDS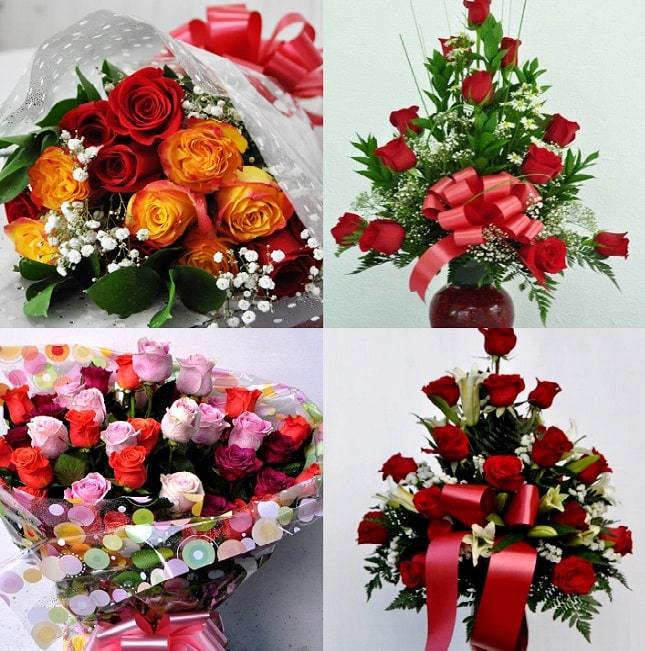 Shields and Shields is one of the most popular flower shops in the region. It offers different kinds of floral arrangements, bouquets, and other flower products. The shop takes pride in their environmentally friendly approach in doing business as they have their own farm where they grow flowers. That being said, they are capable of providing the island with fresh blooms and creative arrangements anytime of the year.
SPECIALTY
Jar cakes
SELECTION SIZE
Moderate
STARTING PRICE
$32
DELIVERY FEE
WEBSITE
https://shieldsandshields.com/
SOCIAL MEDIA
Instagram: @shieldsandshields

Facebook: /shieldsandshields/

CONTACT DETAILS
876-618-2874/876-618-2875/876-776-8244/876-399-3396| [email protected]
WHAT PEOPLE LIKE
FARM FRESH. As mentioned earlier, the shop has its own farm where it grows out flowers and blooms for their store. Thus, they have the advantage of using fresh blooms on their bouquets or arrangements. What makes them a good choice is that you are ensured that your blooms are of good quality.
OPERATES 7 DAYS A WEEK. In case you are looking for a shop that opens during weekdays, then this is the place to go! They operate from Monday until Sunday, which makes the shop accessible to their customers. Thus, you won't have to worry when you have an occasion on a Sunday because you will always have the option to buy flowers from them.
ISLANDWIDE SHIPPING. Because it has a farm, it can easily produce flowers for delivery. As such, it covers all the areas in Jamaica. Thus, you won't have any problems in sending out flowers to far flung region.
PRODUCTS
FLOWERS FOR ANY OCCASION: $32 – $183
DELIVERY & PAYMENT
The shop accepts MasterCard, PayPal, American Express, bitcoin, Western Union, and VISA.
2. GORGEOUS FLOWERS JAMAICA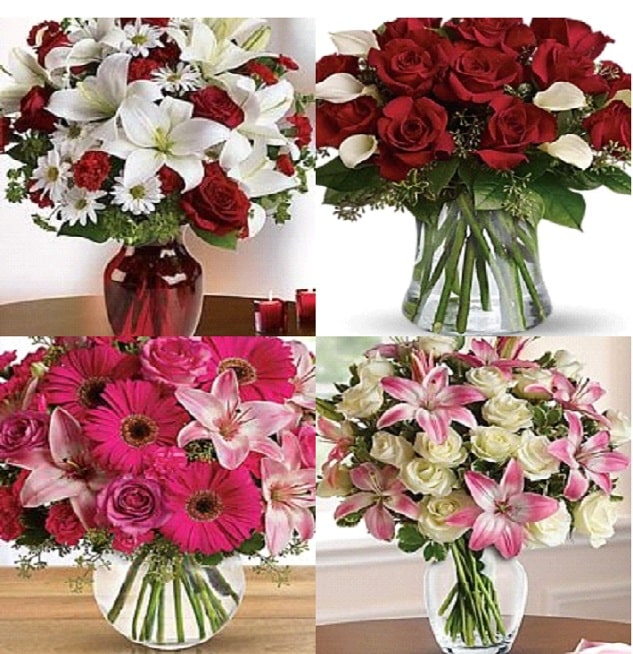 Gorgeous Flowers, a privately-owned company was established by Milton Morris. It is worked and oversaw by him and his better half Mrs. Winsome Morris, supplemented by a skilled group of flower vendors and administration agents. They offer a wide scope of items including decorative designs, blessing bins, plants, blessing things, inflatables, discount cut blossoms and botanical/flower vendor supplies. They even go the additional mile to redo a request to suit your needs.
WHAT PEOPLE LIKE
SAME DAY DELIVERY. The shop makes it to a point that your flowers will be received on the day you ordered them from the shop. That means that you have the option to be able to get your orders on the same day. However, this is subject to condition as to the time of purchase. Orders should be placed within their cutoff time to avail of the service.
EVENT SERVICES. For events and special occasions, you can tap their florists and ask for assistance when it comes to decorating and designing your venue. You may choose from among their catalogues or suggest a theme to try out. Anyhow, they will make sure to provide you with a good decors and style for your event.
PRODUCTS
FLOWER ARRANGEMENT: $30 – $300
GIFT BASKETS: $50 – $170
DELIVERY & PAYMENT
Same day delivery applies to orders placed before 3:00 pm, Monday – Friday, and 2:00 pm on Saturday. Accepted Payment: MasterCard, PayPal, and VISA
3. ALL WRAPPED UP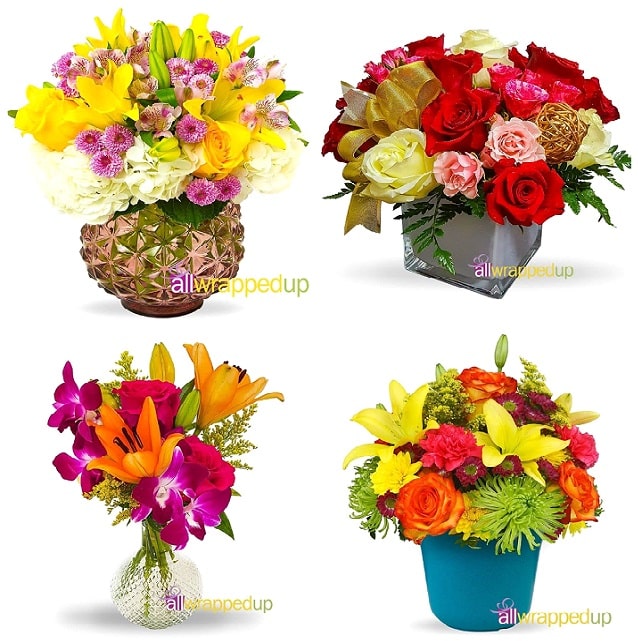 All Wrapped Up is a one-stop shop that offers a variety of items and products for its customers. Aside from flowers, they have fresh fruit basket that can be bought as a gift. You may also find gourmet baskets within their Instagram account. To order blooms from them, simply contact their phone number and state your request or choice.
| | |
| --- | --- |
| SPECIALTY | Premium flower bouquets |
| SELECTION SIZE | Moderate |
| STARTING PRICE | Contact shop for price |
| DELIVERY FEE | |
| WEBSITE | https://www.instagram.com/allwrappedupja/ |
| SOCIAL MEDIA | Instagram: @allwrappedupja |
| CONTACT DETAILS | 876-927-5875/ 876-978-1211/ 305-515-2731 |
WHAT PEOPLE LIKE
GORGEOUS FLOWER ARRANGEMENT. At All Wrapped Up, you can find various stunning floral arrangements and bouquets. There are different combinations of flower types and colors. As such, you can choose among their products.
EASY ORDERING PROCESS. To date, the only way to ask delivery from the shop is via calling their phone number. It is actually an easy and straightforward manner of requesting delivery from a shop.
PRODUCTS
FLOWER ARRANGEMENT: Download mobile application to know prices
DELIVERY & PAYMENT
4. TAI FLORA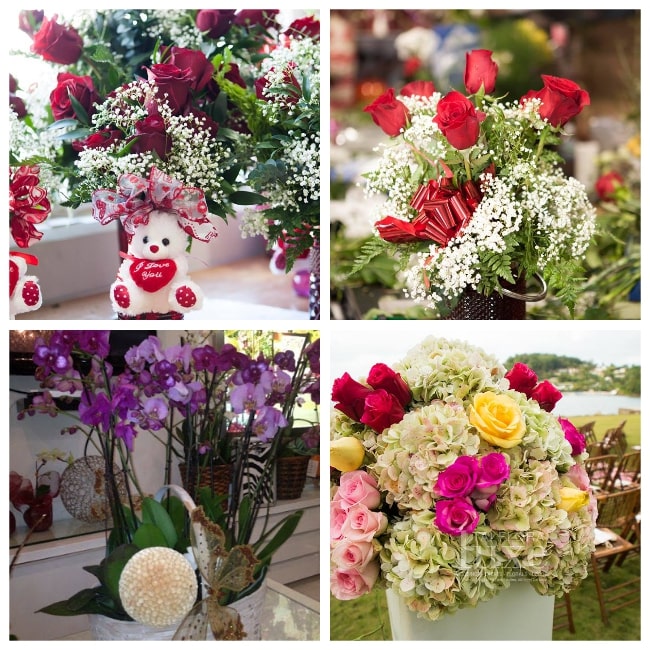 Tai Flora Services Ltd., Jamaica's biggest flower supplier takes pride in rich and lavish goal weddings from the dance hall to the seashore, by masterfully creating each wedding plan as an impression of the taste and style of the guests. The outcomes are impeccable; making sentiments of pivotal satisfaction to all. It is their objective to give unrivaled wedding blooms, one of a kind plans, customized and mindful administrations, and the adaptability to meet a customer's individual tastes, and needs. They organize, plan and make exceptional occasions that require a significant level of skill and innovativeness.
WHAT PEOPLE LIKE
WEDDING SERVICES. Because they value quality, the customers praised how the shop is consistent in providing delicious cakes and sweets. They were able to attain this through dedication and commitment to provide good service to its customers.
NICE STAFF. If you visit their physical store, you will be amazed at how friendly and hospitable their staffs are. Customers compliment the staff who are ready to assist them in an accommodating manner. Thus, they do not hesitate to ask for assistance whenever needed.
PRODUCTS
CAKES: Contact shop for price
DELIVERY & PAYMENT
5. CORNWALL GARDEN CENTER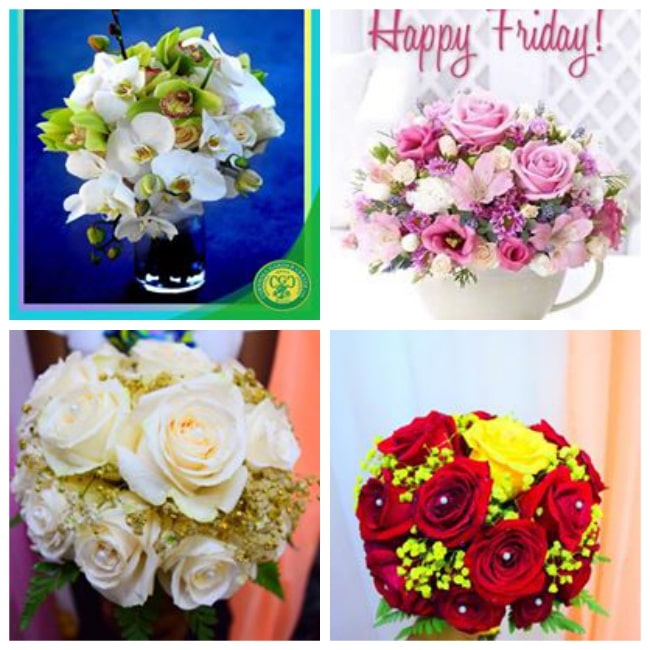 Cornwall Garden is not your typical flower shops that offers flower arrangements. Here, you can also find other plant services such as landscaping and gardening. So, if you want to decorate your garden or backyard, you can rely on this shop for their service. Furthermore, they provide flower needs during occasions such as weddings and birthdays.
WHAT PEOPLE LIKE
PROVIDES OTHER PLANT SERVICES SUCH AS LANDSCAPING. In case you are looking for a good landscapist, then you can choose Cornwall Garden. They provide superb and excellent landscaping for your garden or backyard.
EVENT SERVICES. Aside from flowers and decorations, you can also rely on the shop for foods or catering service. They provide delicious foods and delicacies for your special occasion. You may get in touch with them to know the pricing of their catering service.
PRODUCTS
FLOWERS: Contact shop for price
DELIVERY & PAYMENT
6. THE NEW GREENHOUSE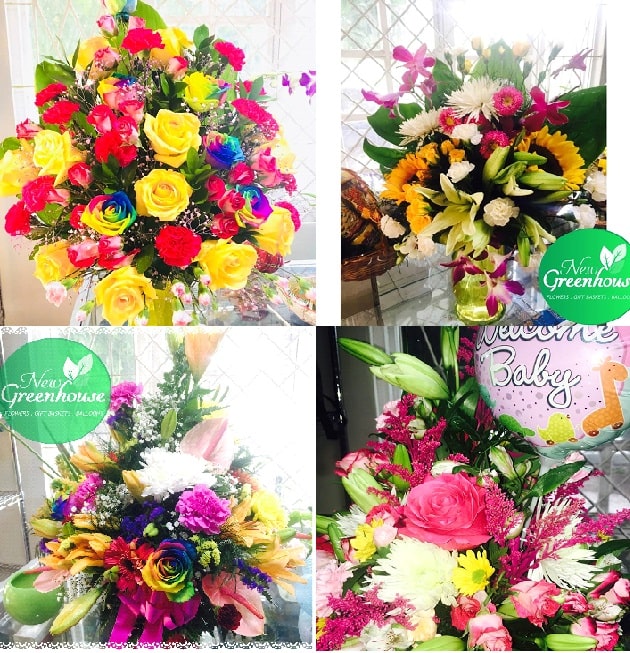 The New Greenhouse offers both wholesale and retail selling of their flowers and arrangement. Thus, if you are looking for a shop where you can order bulk amount of blooms, then this is the place to go. It is advisable to connect with them when you want to start your own flower shop.
| | |
| --- | --- |
| SPECIALTY | Premium vase arrangement |
| SELECTION SIZE | Moderate |
| STARTING PRICE | Contact shop for price |
| DELIVERY FEE | |
| WEBSITE | https://the-new-greenhouse.business.site/ |
| SOCIAL MEDIA | |
| CONTACT DETAILS | (876) 978-4575/ (876) 978-2288 |
WHAT PEOPLE LIKE
SAME DAY DELIVERY. The shop offers same day delivery to corporate areas in Jamaica. So, you can easily place your request on their site and wait for your flowers to arrive at your office or doorstep.
ACCEPTS ALL MAJOR CREDIT CARDS. To make sure that customers won't have any problems in processing their orders, the shop supports payment using all major credit cards. So, no matter what you're using, you can always pay using such.
PRODUCTS
CAKES FOR ANY OCCASION: Contact shop for price
DELIVERY & PAYMENT
Accepted Payment: All major credit card