The 8 Best Options for Flower Delivery in Poland
Even in the 21st century, Poland still feels unspoiled in all its entirety. Unspoiled in a way where nature is best preserved, loved, and well taken care of by the locals. Lovely mountains are covered with beautiful flora, which you can get yourself through the local florists. Below are our top picks:
Note: As of April 16, most small businesses in Poland have been allowed to resume operations, although strict physical distancing measures have to be observed. Most of the shops we've featured in our list have returned to regular operations, unless otherwise stated.
Where applicable, we've noted the ones with relevant policy changes during this pandemic.
1. Polish Blooms

(Source)
| | |
| --- | --- |
| BEST FOR | Beautiful and budget-friendly modern hand bouquets |
| SELECTION SIZE | Medium |
| PRICE RANGE | Starts at PLN138.00 |
| DELIVERY FEE | Free Same Day Delivery |
| WEBSITE | https://www.polishblooms.com/ |
| CONTACT | Visit their website |
| PAYMENT | Visa, Mastercard |
Polish Blooms's exceptional flower delivery service is matched by the top-notch quality of their floral products. Their online store showcases a meticulously curated collection of hand bouquets, flower stands and table arrangements that are not only modern and highly Instagrammable, but they also look better in real life!
Their biggest selling point to customers is their 90-minute guaranteed free flower delivery. So if you need last-minute gifts for an event or if you foolishly forgot your anniversary, then their express flower delivery will save the day with a professionally handcrafted bouquet filled with farm-fresh flowers.
2. Kwiaciarnia Flora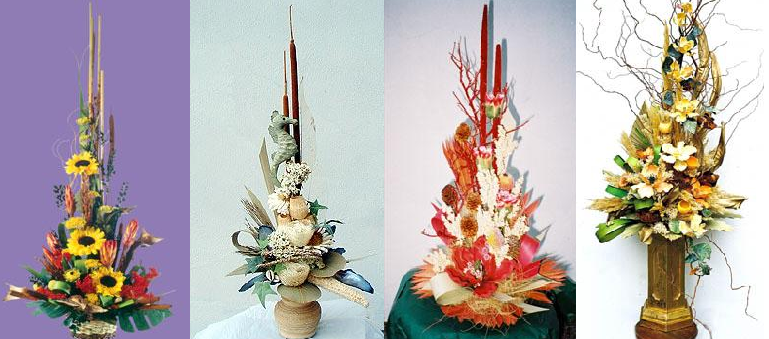 (Source)
| | |
| --- | --- |
| BEST FOR | Wedding, office, and funeral flower delivery |
| SELECTION SIZE | Medium |
| PRICE RANGE | Contact for prices |
| DELIVERY FEE | Calculated at checkout |
| WEBSITE | http://www.kwiaciarniaflora.com.pl |
| INSTAGRAM | |
| CONTACT | +48 691 667 789 |
| PAYMENT | Visa, MasterCard, Diners Club, JCB, Bank transfer |
Kwiarciarnia Flora is a flower company which consists of several departments: Wedding Flower Service, Office Decoration Service, Funeral Service. On their website, you can see over 1000 pictures of their floral arrangements. Flowers delivered on weekdays are free.
3.  Kwiaciarnia Niebieska

For over 25 years, Kwiaciarnia Niebieska has been preparing and delivering bouquets for every occasion. You can also premium gifts to your flowers such as alcohol or chocolates. Their staff is also able to talk in French, English, Spanish and German.
4.    Kwiaciarnia Cynamonowa

| | |
| --- | --- |
| BEST FOR | Bespoke bouquets and arrangements |
| SELECTION SIZE | N/A, Customised |
| PRICE RANGE | Contact florist for prices |
| DELIVERY FEE | Fees may vary |
| WEBSITE | www.kwiaciarniacynamonowa.pl |
| INSTAGRAM | |
| CONTACT | 664 017 115 / 22 855 52 53 | [email protected] |
| PAYMENT | Major credit card |
Kwiaciarnia Cynamonowa is a family business focusing on highlighting the natural beauty of flowers. They offer a wide range of floral products and services, including bouquets for all occasions, wedding flowers, corporate flowers, interior decor, wreaths etc. The dynamic duo of Cecylia and Marta merges their experience, talent and creativity to share with others the joy they derive from the beauty of nature.
5.    Kwiaciarnia Iza

Kwiaciarnia Iza sells a wide range of cut and potted flowers. You can buy original, exotic potted plants, natural bouquets, compositions in glass or wicker in accordance with the latest floral designs and trends. Kwiaciarnia Iza has a large selection of ceramic casings, wicker baskets, candles, gifts or greeting cards to complement the flowers. They also accept comprehensive floral styling for weddings, including the bouquet for the bride, buttonholes, flower arrangements for a wedding car, flower baskets or bouquets in thanks to parents, flower bracelets, glass compositions for wedding tables.
6.    Floristica

| | |
| --- | --- |
| BEST FOR | Luxe centerpieces |
| SELECTION SIZE | Small |
| PRICE RANGE | €30 – €100 |
| DELIVERY FEE | Calculated at checkout |
| WEBSITE | http://floristica.net |
| INSTAGRAM | |
| CONTACT | +48 (12) 429 16 10 | [email protected] |
| PAYMENT | Visa, MasterCard, Diners Club, JCB |
Floristica, located in Krakow on Szewska street, is the only professional flower shop in the city. You can find a range of floral arrangements, potted plants, as well as unique gift items and home and garden accents here. You can rest easy because the shop houses a professional yet friendly staff who are trained in traditional and modern floristry.
Note: One of the few shops that continue operating despite the pandemic. As of the moment, it only accepts orders for delivery and pick up. Also, only one person is allowed inside the shop at a time.
7.    Fortunato Warsaw

| | |
| --- | --- |
| BEST FOR | Luxury red roses |
| SELECTION SIZE | Large |
| PRICE RANGE | €15 – €150 |
| DELIVERY FEE | Calculated at checkout |
| WEBSITE | http://fortunato.com.pl |
| INSTAGRAM | @fortunato.warsaw |
| CONTACT | +48 514 102 202 | [email protected] |
| PAYMENT | Credit Card |
Fortunato's roses are characterized by "impressive looks, subtle character and elegance." they are packaged in handmade boxes which you can use for a different purpose later. Give it as an expression of love, appreciation, gratitude or sympathy.
Note: Fortunato will continue to deliver flowers throughout the pandemic. However, only online orders can be accommodated. Deliveries are much preferred to help curb the spread of the virus.
8.  Wyslijkwiaty24.pl

BEST FOR
Free Local Delivery and Easy Delivery Abroad
SELECTION SIZE
Medium
PRICE RANGE
$50 – $350
DELIVERY FEE
Throughout Poland, it costs 0 PLN
WEBSITE
https://wyslijkwiaty24.pl/
INSTAGRAM
n/a
CONTACT
+48 91 421 89 82 |

[email protected]

PAYMENT
Credit Card, DotPay.eu system, Cash Payment to the Account
There is nothing better than a bouquet of beautiful flowers that's worth more than a thousand words. Don't worry if you can't give flowers personally because you're somewhere far away or live in another city, Wyslijkwiaty24.pl is your easily accessible online florist and the solution you are looking for.
With prices that are extremely competitive in the market, they offer a wide range of flowers, floristic compositions, and all kinds of gifts. Their couriers will provide you with fresh and beautifully scented bouquets quickly and efficiently.
Additionally, Wyslijkwiaty24.pl does not limit their deliveries to local shipments. On special request, they also offer the option of shipping abroad (after prior telephone contact), so that you can make your relatives or friends outside your country happy.