The 7 Best Options for Gift Baskets in Boston
Sending gifts to someone may just seem to be an easy job but it actually requires a lot of time in energy to make sure that you get the best kind that would match their preferences and personality.
Did you know that there are shops that actually offer fixed gift baskets to make your job easier? If you are from Boston, make sure to check out these best shops in the area.
1.      BOSTON GIFT BASKETS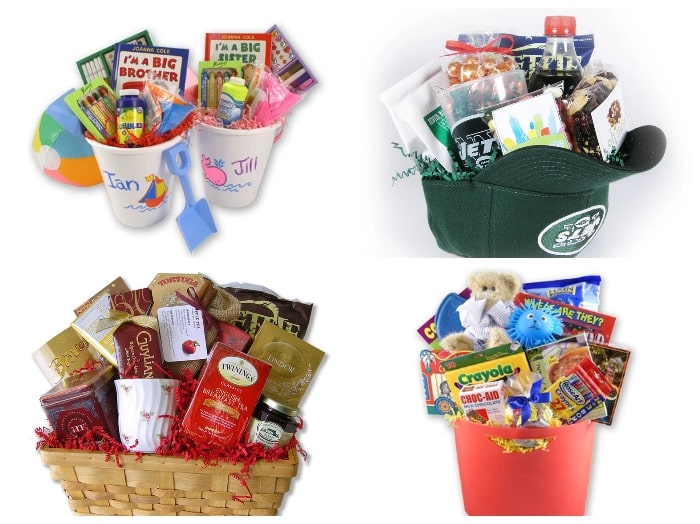 Boston Gift Baskets was created to help the people in Boston make gift giving easier and efficient. With their products, you no longer have to think of the perfect combination of products to buy and you no longer have to worry about the kind of packaging because everything is settled and completed at the shop. All you have to do is select your gift basket and settle your payments.
WHAT PEOPLE LIKE
CUSTOMIZED PRODUCTS. Is there a holiday coming up? Are you and your whole team is still looking for the perfect gift to give your clients? Relax and take a look at the snack baskets that Boston Gift Baskets is offering. They are full of healthy and delicious snacks and you can even stamp you company logo to each basket to market your brand at the same time.
PRODUCTS
New York gifts – $18 to $60
Gifts for Kids – $60 to $90
DELIVERY AND PAYMENT
Contact shop for details.
2.      HAZELTON'S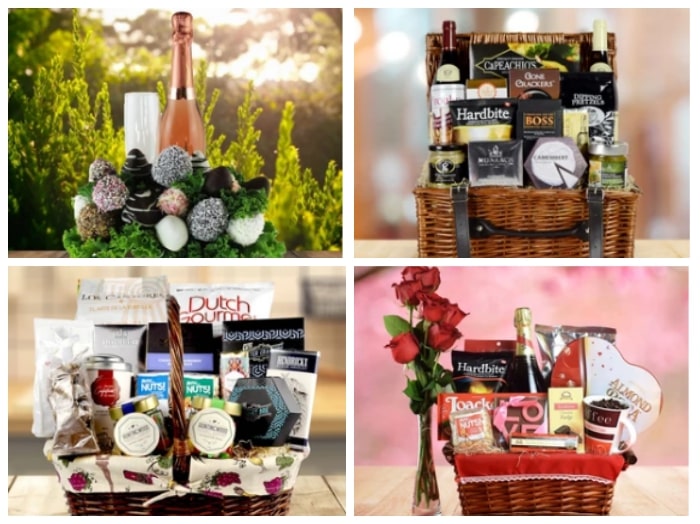 Hazelton's has made sending gifts all over Boston easier and faster because of their webshop and undeniably reliable delivery services. The shop specializes in all kinds of gift items suited perfectly for all kinds of events. The shop makes sure that their products and services are always available and can be delivered at any time and condition, without any delays.
WHAT PEOPLE LIKE
ORDER ANYTIME. The shop wants to make shopping easier and more convenient for you that is why they accept orders 24/7, 365 days in a year. So, whenever you need a premium quality gift basket, you know who to contact.
LARGE SELECTION. Whether you need to send someone a gift basket for their birthday, wedding anniversary, graduation, or just a random day, the shop has readily available items that you can freely choose from.
PRODUCTS
Anniversary Gift Basket – $49 to $200
Birthday Gift Basket – $59 to $300
DELIVERY AND PAYMENT
AMEX, Apple Pay, Diner's Club, Discover, JCB, Mastercard, PayPal, Visa
3.      GIFT TREE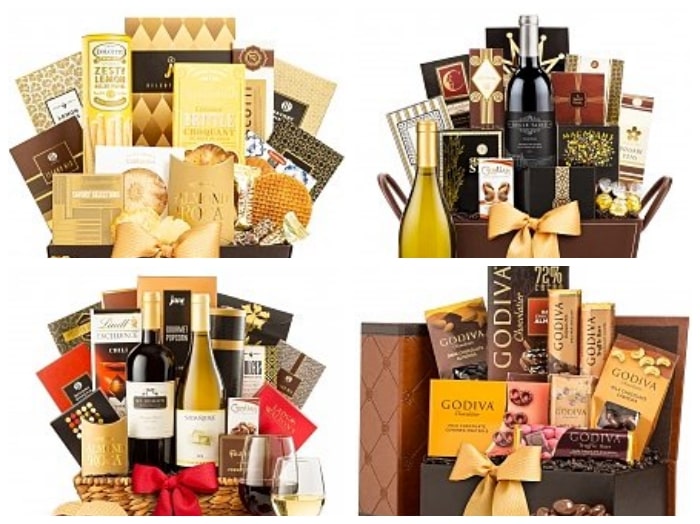 Gift Tree promises that they have all kinds of gifts that you might need. Starting from the edible ones to the ones that can be kept for a lifetime, Gift Tree has made sure that they can provide you with the best quality that you truly deserve. They have also sorted these products on their website to save you some time when selecting your orders.
WHAT PEOPLE LIKE
SAME DAY DELIVERY. The shop offers to send your orders even on the same day that you place them. You can also ask them for a next day delivery, and they guarantee to provide the same fine quality of service.
AFFORDABLE PRODUCTS. Don't worry about the budget because Gift Tree has already thought of that. As a matter of fact, they are happy to present to you their collection of affordable yet high quality of gift items.
PRODUCTS
Gift Basket – $39 to $300
DELIVERY AND PAYMENT
Visa, Mastercard, Discover, AMEX, Apple Pay
4.      GIFTS N IDEAS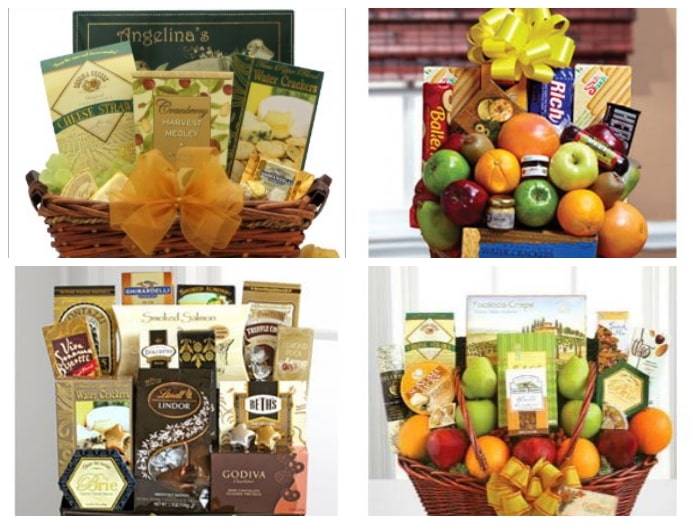 Gifts N Ideas is one of the most popular gift basket providers not only in Boston but in nearby cities and countries. The shop houses thousands of different gift items and baskets that consists of various products starting from chocolates, balloons, and flowers to premium wines and collectibles. If you want to know more about these items, make sure to regularly visit their website.
WHAT PEOPLE LIKE
VARIETY OF OPTIONS. The shop extends its reach by not merely widening their coverage of delivery area but also by adding more items in their collection so all kinds of gift needs will be addressed by their team.
PRODUCTS
Chocolate Basket – $64 to $200
Fruit Basket – $55 to $163
DELIVERY AND PAYMENT
Visa, Mastercard, AMEX, Discover, Diner's
5.      ART TOWN GIFTS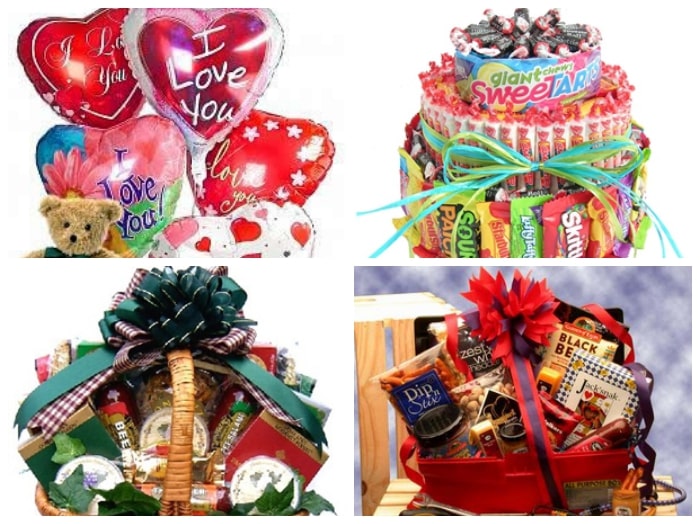 Gifts do not always have to be extravagant, but one thing you should keep in mind- it should always be in the best quality. No matter how big or small it may be, you should always consider the quality of your purchase and make sure that it lasts long or if it is a food, it should be devoured by the recipient the second they open it. With Art Town Gifts, you will definitely be able to achieve these goals.
WHAT PEOPLE LIKE
AFFORDABLE ITEMS. Art Town Gifts has made sure that all of their products are attainable by everyone that is why their regulate their prices and set them at very affordable rates.
SAME DAY DELIVERY. Did you have a tight schedule the whole week and forgot to place your orders earlier? Good thing that the shop offers same day delivery, so you still get to send your gift to your loved one.
PRODUCTS
Baby Gift Baskets – $29 to $40
Birthday Baskets – $29 to $100
DELIVERY AND PAYMENT
Visa, Mastercard, AMEX, Discover, PayPal
6.      SOO MANY BASKETS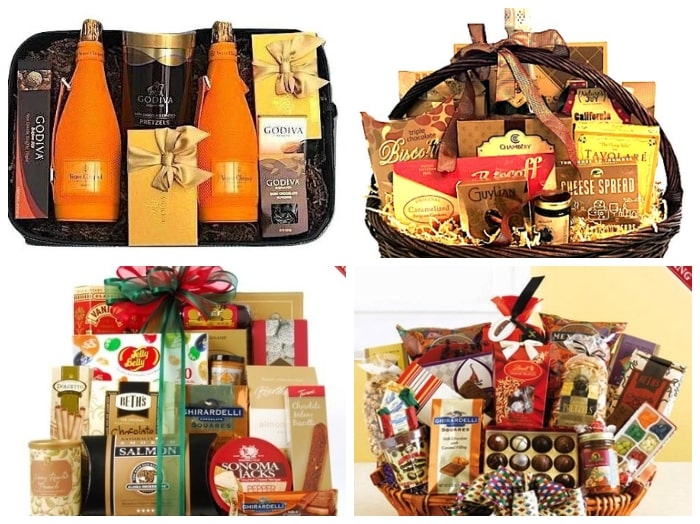 Soo Many Baskets really does have a lot to offer in terms of gift baskets. Their products range from the simplest to the grandest kind of items, but they are guaranteed to be equally great and wonderful to be given as gifts. You can always avail their same day delivery for as long as you settle your orders no later than 4pm.
WHAT PEOPLE LIKE
100% CUSTOMER SATISFACTION. The shop never fails to amaze their clients with the quality of products and services that they are providing that is why they consistently get good reviews and their clients keep on coming back to them for more orders.
PRODUCTS
Anniversary Baskets – $59 to $400
Birthday Baskets – $48 to $400
DELIVERY AND PAYMENT
Visa, Mastercard, Discover, AMEX
7.      CORPORATE GIFTS BOSTON

Corporate Gifts Boston is a shop whose inspiration and creative motivation comes from the cranberry bogs and coastal yachting towns of the beautiful shore of Boston Massachusetts.
Whether it is for personal or business use, they can create gourmet gifts suited to your preference.
| | |
| --- | --- |
| SPECIALTY | Gift baskets |
| SELECTION SIZE | Large |
| STARTING PRICE | Price starts around $20 |
| DELIVERY FEE | Calculated at checkout |
| WEBSITE | https://corporategiftsboston.com/ |
| SOCIAL MEDIA | Twitter: @bostongourmet |
| CONTACT DETAILS | (781) 562-0558 |
WHAT PEOPLE LIKE
WIDE SELECTION OF PRODUCTS

– They offer an array of gourmet gifts and can have it placed in traditional baskets, boxes or trays. 

LOCAL AND INTERNATIONAL SHIPPING –

They can provide you assistance in having your orders shipped internationally. 
PRODUCTS
Blighty British Food Favorites – $108.00

Epicure Box – $69.50

Massachusetts Gift bag – $43.00
DELIVERY AND PAYMENT
Payment options include VISA, MasterCard, Paypal and American Express.