9 Best Mother's Day Flower Delivery in Singapore
Nothing says "I love and appreciate you" like a beautiful bouquet of fresh flowers. This coming Mother's Day, remember to send some love to your mother by making her feel like a million bucks. The versatility of flowers gives you the opportunity to express your affection in different ways.
To be extra thoughtful, buy your mother her favourite flowers or her birthday flower perhaps. You can also go with classic Mother's Day flowers like daffodils which symbolize admiration and high regard, orchids for strength and timeless beauty, tulips for love, and roses of course. Pink roses, in particular, convey both gratitude and admiration.
So with Mother's Day just around the corner, here's our list of the best Mother's Day flower delivery in Singapore. Some of these online florists even provide free flower delivery in Singapore.
Note: Because of the current pandemic and Circuit Breaker, some of the shops we've listed here have implemented service limitations. For example, most of them do not allow collection/pickup of bouquets by customers during Circuit Breaker, to limit COVID-19 exposure.
Where applicable, we've noted relevant policy or service changes for the shops below. Most of these are still taking orders online or by phone during Circuit Breaker, unless noted otherwise.
1. A Better Florist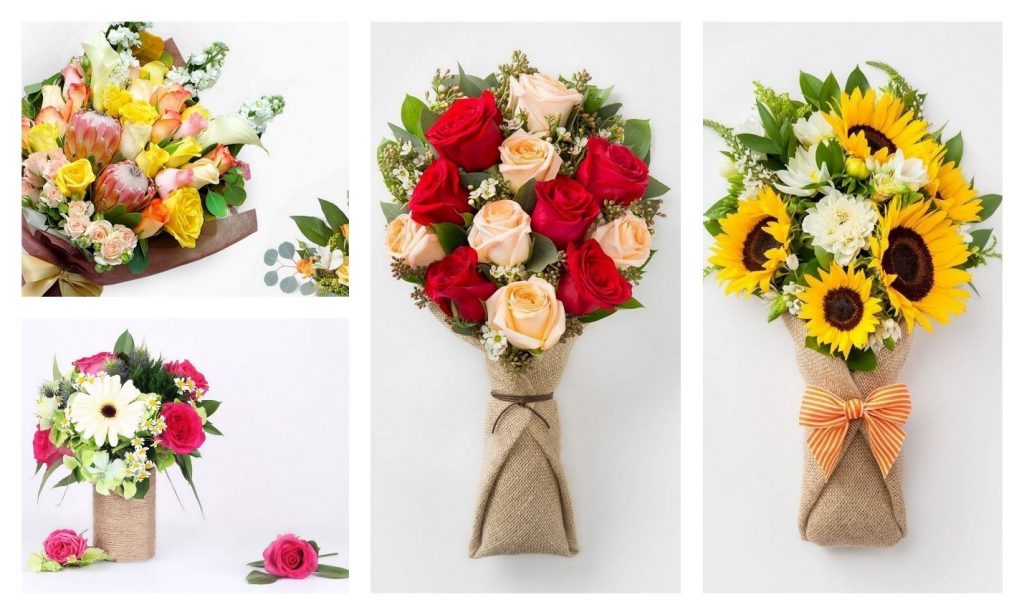 A Better Florist's biggest selling point is their lightning-fast flower delivery Singapore. Their express flowers service guarantees delivery of your order within 90 minutes! So really, they're the florist that saves the day especially when it comes to last-minute purchases. Their small, curated selection of flowers include bouquets that are simple and luxurious at the same time! Their signature burlap flower wrapping gives their hand bouquets a rustic touch which your mother will surely love.
For Mother's Day 2018, A Better Florist has all the popular Mother's Day flowers in their collection, including carnations, tulips and roses. Their Mother's Day Flower delivery in Singapore is especially planned to deliver only the freshest of blooms to inspiring mothers anywhere in Singapore.
2. Her Flowers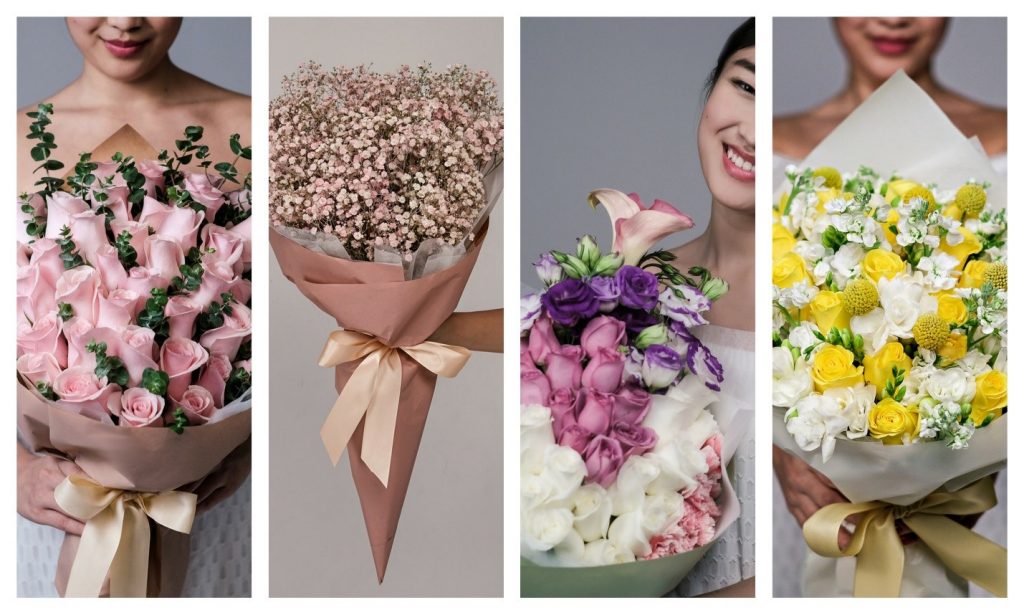 | | |
| --- | --- |
| BEST FOR | Luxurious hand bouquets |
| SELECTION SIZE | Small |
| PRICE RANGE | SGD 68 – SGD 119 |
| DELIVERY FEE | Free same-day delivery anywhere in Singapore |
| WEBSITE | www.herflowers.sg |
| INSTAGRAM | @herflowerssg |
Her Flowers is all about women empowerment, which makes them a great choice for Mother's Day flower delivery Singapore. They have large and luxurious handcrafted bouquets with a generous amount of premium flowers which are surprisingly affordable. All their products are handcrafted, thoughtfully designed and Instagram-ready. Order your flowers before 3pm for free same day flower delivery on Mother's Day.
Of all their floral collections, the bouquets under Boutique Beauties are particularly perfect for Mother's Day 2018. These Mother's Day bouquets are inspired by the diverse personalities and inspiring qualities of empowered women in Singapore. So celebrate your mom's admirable traits and nurturing qualities by giving her Mother's Day Flowers from Her Flowers.
3. Happy Flowers Singapore

| | |
| --- | --- |
| BEST FOR | Simple, affordable and long-lasting bouquets & arrangements |
| SELECTION SIZE | Medium |
| PRICE RANGE | SGD 68 – SGD 400 |
| DELIVERY FEE | Free Same Day Delivery |
| WEBSITE | www.happyflowers.sg |
| CONTACT | +65 3163 1525 |
Happy Flowers serves as an ambassador of happiness in Singapore through their beautifully crafted and affordable blooms. To make sure they put a smile on their customer's face, quality and speed go hand-in-hand. That's why their slogan is "Happiness delivered wherever in 90 minutes!" Their professional florist handcrafts each order using the freshest blooms sourced from flower farms in Cameron Highlands for long-lasting floral designs. Mother would love their simple, modern hand bouquets meticulously crafted to convey love and appreciation. Then, their impressively fast flower delivery in Singapore ships the order from the shop to your mom's doorstep in less than 2 hours. So, make your mother happy today with Happy Flowers!
4. Flowers & CO

| | |
| --- | --- |
| BEST FOR | Beautiful curated bouquets for all occasions |
| SELECTION SIZE | Medium |
| PRICE RANGE | SG$65 – SG$130 |
| DELIVERY FEE | Free Same Day Delivery |
| WEBSITE | www.flowersandco.sg |
| CONTACT | +65 3163 9387 |
With Flowers & CO Singapore, you don't have to suffer through last-minute supermarket dashes and disappointing deliveries. You can conveniently buy their beautiful bouquets for all occasions online, at your own time and comfort, and simply wait for the flowers to be delivered in no time with their 90-minute guaranteed express delivery islandwide! They have developed their bespoke presentation boxes that not only highlight the beauty of the flowers inside, they also serve to preserve and protect every petal. Lastly, you won't have to blow your budget with their budget-friendly options that are equally stunning.
5. Flower Chimp

Flower Chimp offers top notch nationwide flower delivery in Singapore. They firmly believe that their service should be as laudable as the flowers they deliver.
Moreover, the bouquets that they produce are perfect for every occasion there is.
6. Roses Only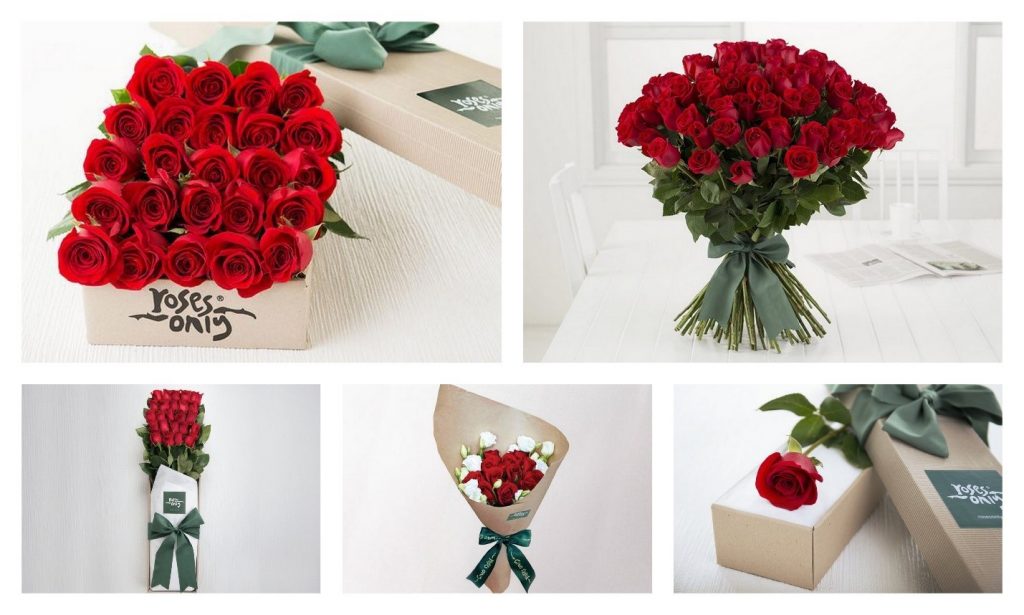 For mothers with a classic style and timeless beauty, the lovely rose is always a great choice among other Mother's Day flowers. Roses Only is a shop dedicated to the most romantic of blooms, though they also have other flower varieties on offer. For Mother's Day flower delivery in Singapore, you can choose from pastel-coloured roses to white roses, the deep reds as well as other blooms.
7. Floral Reverie
| | |
| --- | --- |
| BEST FOR | Preserved and Dried Flowers |
| SELECTION SIZE | Medium |
| PRICE RANGE | Starts from $30 |
| DELIVERY FEE | Calculated at checkout |
| WEBSITE | https://floralreverie.com/ |
| INSTAGRAM | @floral.reverie |
Mother's Day is the perfect event to give you mom a wonderful floral arrangement. With Floral Reverie, you have the freedom to choose from handcrafted preserved, dried, or petite florals. What's unique about them is they also have this section of products named "A Token of Love," wherein gifts accompany the flower arrangement.
Unlike other shops, on their website, they have a page that is a guide on how to take care of your preserved and dried flowers. This shows how much they want to help you in making the products you bought last longer than usual.
Have something specific in mind? Floral Reverie is the perfect shop to contact. You just need to drop your inspirations through their email, [email protected], or Instagram and they will immediately help you make your dream come true!
People prefer to buy from them because of their free islandwide delivery that is available for all orders. In case a re-delivery is required, there would be an additional charge of $15.
8. Beato Fiore

Beato Fiore is a florist shop that capitalizes on voicing out emotion through every arrangement that is done and recognizes that the act of giving is a desire to bless a person in the best possible way. Thus they are committed to portraying this hidden voice of emotion to every arrangement that they do for their clients.
This shop then aims to provide floral artistry for all occasions as they integrate modern contemporary designs to the classical beauty that flowers naturally exude and portray. Located in WCEGA Plaza, the floral shop also offers subscriptions and newsletters in which becoming a part of it can have exclusive discounts and promotions on their orders.
The business has also been partnered with various organizations and companies such as Chanel, Dior, Cloustreet, Only Group and Credit Suisse among others. They also offer weekly floral subscriptions and a floral workshop for individuals interested to take classes regarding flower arrangement and other interrelated skills.
We recommend this shop for clients looking for luxurious, classic, and modern floral arrangements for any occasion may it be a wedding or for corporate gifting.
9. BearloonSG

BearloonSG is a Singapore-based company with a wide range of products and services. They offer appealing and affordable options for flowers and balloons, as well as customizable gifts such as hampers.
What makes them stand out is the fact that in almost all of their products, you can send your own words for them to add. This will make your gift even more personalized and special.
Aside from these, what's great about them is that they deliver for free. To make it even better, they do it with no minimum order!
Their customized products are also available for this type of delivery which makes them the only company that does this.