The 15 Best Options for Sunday Flower Delivery in Sydney
Sundays are normally known as family day. Therefore, a lot of establishments are closed during Sundays probably to let their staff be with their family. So, it's actually pointless to hold a grudge against these establishments. However, it is really hard to look for operating stores on a Sunday, especially flower deliveries. If you are having this dilemma of sending Sunday flower, you don't need to worry. Scroll down more to see the best Sunday flower deliveries in Sydney.
NOTE: Due to the current pandemic, we've noted the relevant service changes for some of the florist shops listed below. Most stores are still accepting online or phone orders as well as deliveries.
1. Sydney Blooms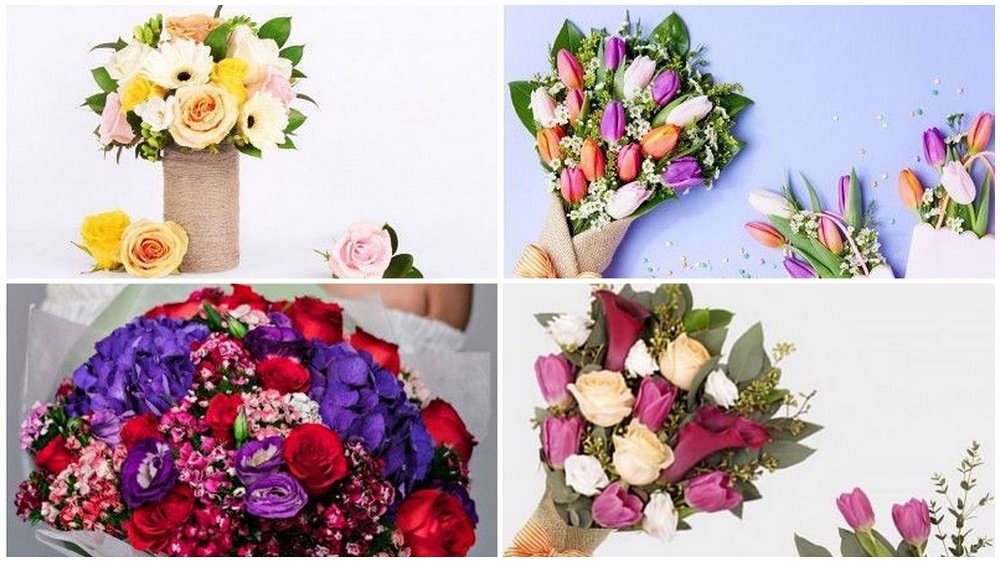 | | |
| --- | --- |
| BEST FOR | Affordable, Instagram-worthy modern bouquets |
| SELECTION SIZE | Medium |
| PRICE RANGE | A$70 – A$175 |
| DELIVERY FEE | Free Same Day Delivery |
| WEBSITE | www.sydneyblooms.com |
| PAYMENT | Visa, Mastercard, Paypal, Bank Transfer |
Everything about Sydney Blooms is fast and efficient. Their online shop boasts a thoughtfully curated collection of modern arrangements and hip floral designs. Their safe and secure payment option adds comfort to the overall ease of transaction. Their bestselling hand bouquets are professionally handcrafted daily by their talented florist, so you get them in perfect form and freshness every time. Though their biggest edge over other Sydney florists is their 90-minute guaranteed delivery of bouquets and farm-fresh flowers straight to your doorstep! Order before 3pm for same day delivery anywhere in Sydney.
2. Rose & Co Florist 

Rose & Co is a growing florist in Sydney; they now have six outlets. They recently opened their online store to reach almost all of their potential customers. They are also committed to make flower shopping easy and convenient. Apart from that, they wanted to level off with their customers, so they make sure that they only publish photos of their own creation.
3. Sweetheart Florist

Sweetheart florist has developed loyal customers through their impeccable services and products. They are well known for their fast delivery services and top quality customer service. They make flower shopping easy and they make sure that they make the perfect flower arrangement for your need.
NOTE: They currently have a limited supply so they might not be able to provide your chosen flower arrangement but you can be sure that they'll give you the best alternative.
4. Jodie Mcgregor Florist

| | |
| --- | --- |
| Best For | Any Occasion |
| Selection | Large |
| Price Range | Starts at $ 99.95 |
| Delivery Fee | $ 40 |
| Website | https://www.jodie.com.au/ |
| Contact | (02) 9566 1999 |
| Payment | Credit Card |
Products from Jodie Mcgregor Florist screams elegance and sophistication. Their flower arrangement looks professionally and beautifully arranged. They also pride themselves of creating arrangements only from the freshest flowers. They wanted to share a beautiful and enjoyable shopping experience to their customers online and offline.
NOTE: This shop has implemented temporary trading hours: Weekdays & Saturdays 7 am to 5 pm and Sunday 8 am to 4 pm. They only have limited selections but substitutions may still be needed for the options that remain. They also accept online and phone orders with contactless delivery and for in-store visits, they only allow 1 customer at a time limit.
5. North Sydney Flower Delivery

| | |
| --- | --- |
| Best For | Tropical Flowers |
| Selection | Large |
| Price Range | Starts at $ 55.90 |
| Delivery Fee | $ 10.95 |
| Website | https://www.northsydneyfloraldelivery.com.au/ |
| Contact | (800) 888 668 |
| Payment | Paypal, Visa, Mastercard, Diner's Club, American Express |
North Sydney Flower Delivery is just one of the few who also deliver on Sundays. However, only orders placed on / before 10:00 am will be able to enjoy the beautiful flower arrangements of North Sydney Flower Delivery. They also offer full floral services for wedding and other big events and occasions.
NOTE: They've temporarily limited their range of native items and roses to accommodate for the shortage of supply. However, they'll try their best and create something as close as possible to what you ordered.
6. Cherrybrook Florist

Petals & Leaves believe that they specialize in not just different, but all areas of Flower Delivery. The shop started over 15 years ago, and it has been reintroduced by the new owners. Amy, the head florist and owner is well experienced and trained in the field of flower designs.
NOTE: They only have limited stocks available but rest assured that they'll give you the best alternative to your desired choice of flowers.
7. Lucy's Florist

Quality and affordable products are the most important things for Lucy's Florist. It is open seven days a week, so Sunday deliveries is no big deal for them. They are one of the most sought after florist in Sydney. This 25 years flower shop creates gorgeous and exceptional flower arrangements perfect for any occasion.
8. Flowers on Port Hacking

Flowers on Port Hacking has a very helpful staff to address customers' needs. When you visit their store, they have premade flower arrangement ready to go with you or to your recipient. However, you could also ask their friendly staff to create a unique one for you. They also offer quality flowers of different variety; they also have a great selection of additional gifts to add in your arrangements.
9. Darling Buds

 Since 1997, Darling Buds create beautiful flower bouquets and arrangements with the freshest flowers. They guarantee to maintain the quality of three things – customer services, flowers, and delivery. So, choosing Darling Buds will definitely be the best decision.
10. Fig & Bloom

Best For
A wide selection of flowers
Selection
Medium
Price Range
$50.00-$400.00
Delivery Fee
Depends on location
Website
https://www.figandbloom.com.au/
Instagram
n/a
Contact
(02) 8880 9441 |

[email protected]

Payment
Contact for more details
Kellie Brown, founder of Fig & Bloom, loves flowers. But with a background in fashion and an aesthetic cultivated in New York City, she wanted to do things differently. Specialising in high-end, contemporary floral design, Fig & Bloom is now Melbourne and Sydney's only five star florist, with thousands of loyal customers who can't stop gushing about the incredible floral arrangements.
11. The Flower Crew

Best For
Attentive floral designers
Selection
Medium
Price Range
$55.00-$280.00
Delivery Fee
Depends on location
Website
https://www.theflowercrew.com.au/
Instagram
n/a
Contact
1800 568 348 |

[email protected]

Payment
PayPal,Visa, MasterCard, and AMEX
The Flower Crew delivers beautiful flowers from the freshest gardens straight to you. There is always a reason to give flowers, whether it be a Birthday, Anniversary or Valentine's Day. Know that their team is there for you. With a variety of flowers, succulents, plants, and other goodies to suit every budget and every occasion possible, they'll create that perfect gift for that magical moment.
12. Belles Fleurs

Belles Fleurs Sydney is an online Sydney florist specialising in premium fresh floral and everlasting rose arrangements. They also create event florals for all occasions. Their floral arrangements make a statement in our gorgeous handcrafted signature hat boxes to any home. They also have a range of colours in stock, but if you have a suggested colour that they don't have, just send through your request and they can order it in for you.
13. Flowerlane & Co.

At Flowerlane & Co., their team has a wealth of experience to ensure that all their floral work is stunning and guaranteed to impress. They pay close attention to every key step of the process from picking the best quality flowers to packaging beautiful crafted products and ensuring they are delivered in perfect condition. Friendly customer service and an eye for detail are their priority.
14. Floral Expressions

Established in 1985, Floral Expressions is a real local florist that takes care of its customers in a fast paced world of internet order gatherers. Placing orders directly with Floral Expressions ensures that you avoid the "middle-men" order gatherers who take up to 40% in commissions before sending your order to a real florist.
15. Lotus Botanica

Lotus Botanica loves flowers. They love the vibrant colours, the organic sculptures, shapes, textures and the exotic fragrances. Let them design something spectacular for someone special. Add a new dimension to your home or office or transform your wedding or event into something truly breathtaking.