The 6 Best Options for Flower Delivery in Chicago
Flower delivery holds a special message that makes us feel special when we received one. That's why finding the perfect flower delivery shop for your needs is really important.
Fortunately, you could view the list of top six flower delivery options in Chicago. These flower shops are proven to make flower arrangements that are perfect for different occasions.
Scroll down to learn more!
1.    SAME DAY FLOWER DELIVERY CHICAGO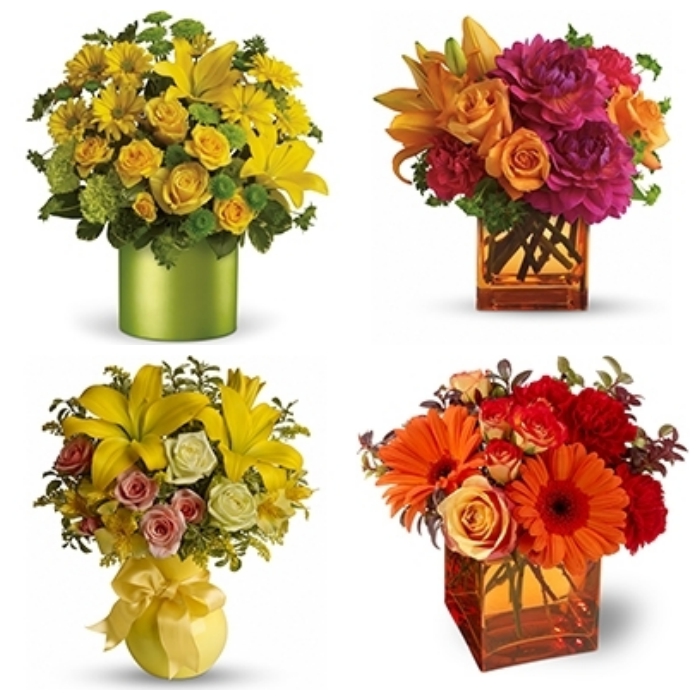 | | |
| --- | --- |
| SPECIALTY | Specialty flowers |
| SELECTION SIZE | Medium |
| STARTING PRICE | For inquiry |
| DELIVERY FEE | Calculated upon checkout |
| WEBSITE | http://samedayflowerdeliverychicago.com/ |
| SOCIAL MEDIA | Facebook: @samedayflowerdeliverychicago |
| CONTACT DETAILS | 773 649 5132 |
From the name itself, this flower shop offers same day delivery of flowers across Chicago. They service almost all areas in Chicago. The best thing about their online shop is the best seller section. They give you real time information of which of their products are most ordered by their loyal customers.
WHAT PEOPLE LIKE
SPECIALTY FLOWERS: If you're looking for flowers made for a specific occasion, you could look for the flower on this shop as they specialize in specialty flowers.
FAST DELIVERY: As promised, they deliver the products within the day of order placement, so if you're in a hurry, this flower shop is just what you need.
PRODUCTS
ANNIVERSARY
MOTHERS DAY
NEW YEAR
THANKSGIVING
VALENTINES
DELIVERY & PAYMENT
Flexible payment options available in this flower shop.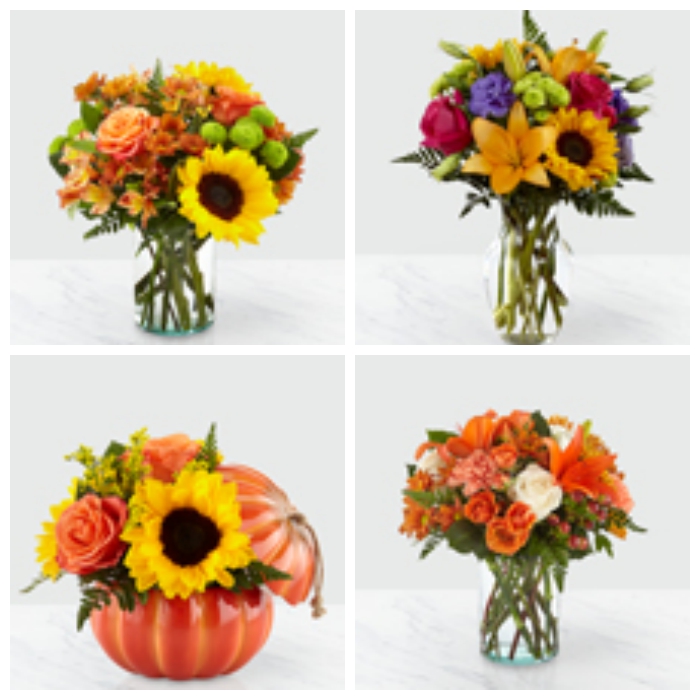 SPECIALTY
Seasonal flowers
SELECTION SIZE
Large
STARTING PRICE
$ 29.99
DELIVERY FEE
Calculated upon checkout
WEBSITE
http://www.bonnieflowers.com/
SOCIAL MEDIA
Facebook: @bonnieflowers

Twitter:  @BONNIEFLOWERSHP

CONTACT DETAILS
800 327 4371 / 800 327 4371 / 773 588 2040
This flower shop could accommodate orders during busy days or holidays. They are willing to put in extra time just to accommodate the orders of their customers. They also have skilled florists that have 200 years of experience in total. They will truly make the job done and you are assured that you are in good hands.
WHAT PEOPLE LIKE
FUNERAL ARRANGEMENTS: This flower shop specializes in funeral arrangements to give tribute to a loved one or to simply grieve the loss of someone dear.
LARGE SELECTION OF FLOWERS: They also have a large selection of flowers that would surely help during the busy days and in accommodating bulk orders.
PRODUCTS
AUTUMN: $ 29.99 – $ 65.99
BIRTHDAY: $ 29.99 – $ 159.99
ANNIVERSARY: $ 29.99 – $ 169.99
LOVE & ROMANCE: $ 29.99 – $ 189.99
NEW BABY: $ 29.99 – $ 234.99
DELIVERY & PAYMENT
Major credit cards accepted.
3.  FLOWERS FOR DREAMS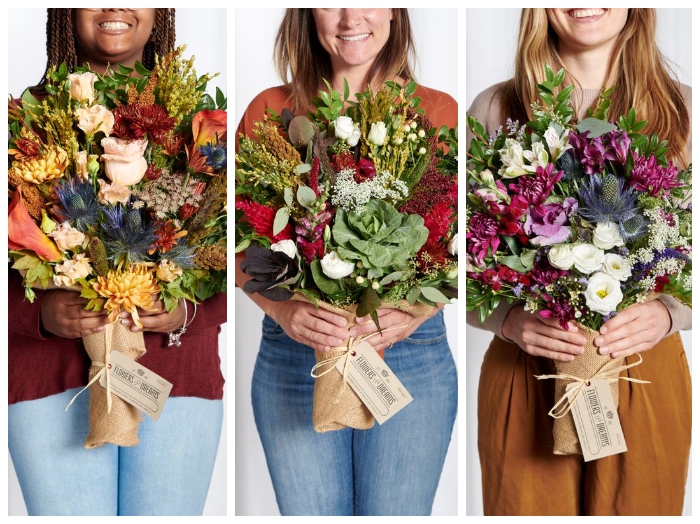 SPECIALTY
Weddings
SELECTION SIZE
Curated
STARTING PRICE
$ 35
DELIVERY FEE
Calculated upon checkout
WEBSITE
https://www.flowersfordreams.com/
SOCIAL MEDIA
Facebook: @flowersfordreams

Instagram: @flowersfordreams

Twitter: @flowers4dreams

CONTACT DETAILS
414 944 0826
Flowers for Dreams create curated flower arrangements from seasonal flowers that are readily available in the market. This guarantees that the flower arrangements that they create are beautiful and fresh.
WHAT PEOPLE LIKE
WEDDINGS AND EVENTS: They are a full service flower shop that also caters to big events like weddings, corporate event, and others. They offer consultation and customized services depending on their client's needs.
WORKSHOPS: They also provide workshops to people who wanted to learn more about flowers and flower arrangements.
PRODUCTS
FALL: $ 35 – $ 75
HARVEST: $ 35 – $ 75
VINEYARD: $ 35 – $ 75
 DELIVERY & PAYMENT
Inquire to learn more about their delivery and payment terms.
4.  TEA ROSE FLOWER SHOP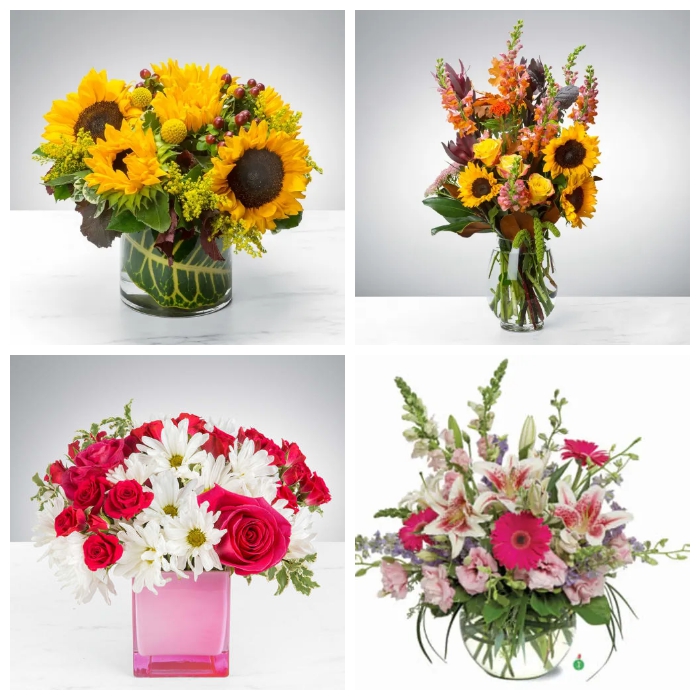 SPECIALTY
Beautiful handcrafted flower arrangements
SELECTION SIZE
Medium
STARTING PRICE
$ 42.95
DELIVERY FEE
Calculated upon checkout
WEBSITE
https://tearosechicago.com/
SOCIAL MEDIA
Facebook: @tearoseflowershop

Instagram: @tearoseflowershop

CONTACT DETAILS
773 588 5588 / [email protected]
Tea Rose Flower Shop is a member of an exclusive flower network, the Bloom Nation. They make beautiful handcrafted flowers for different occasions. Be sure to check out their website to see more of their creations and other products.
WHAT PEOPLE LIKE
CUSTOM ARRANGEMENT: You could request a custom arrangement if you can't find the perfect flower arrangement that you need. All you have to do is provide the occasion, relationship to recipient, price, and other requests.
WEDDINGS: they also give services for weddings and other big events. They make sure to make this solemn ceremony as beautiful as the love that it represents.
PRODUCTS
FLOWER ARRANGEMENTS: $ 42.95 – $ 99.99
DELIVERY & PAYMENT
Operational on Tuesday to Saturday. Their Mondays are for appointment only.
5.  DONNA'S GARDEN FLOWER SHOP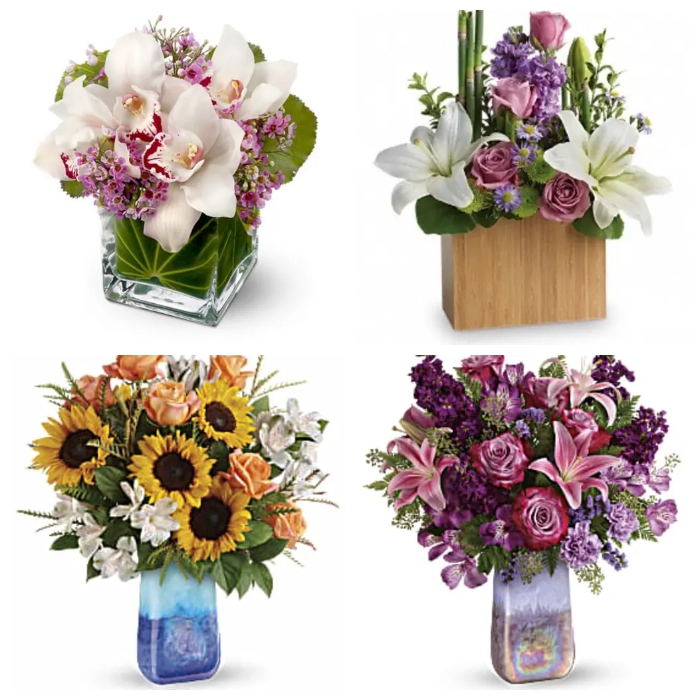 SPECIALTY
Customized flower arrangements
SELECTION SIZE
Large
STARTING PRICE
$ 27.95
DELIVERY FEE
Calculated upon checkout
WEBSITE
https://donnasgarden.com/
SOCIAL MEDIA
Facebook: @donnasgardenflowershop

Instagram: @donnasgardenflorist

CONTACT DETAILS
773 282 6363 / [email protected]
Since 1989, this flower shop has been spreading beauty and fragrance through their beautiful flower arrangements. They are a one stop shop and were truly loved by their customers because of their dedication and passion to creating beautiful flower arrangements. This flower shop could make you floral dreams come true.
WHAT PEOPLE LIKE
CUSTOMIZED ARRANGEMENTS: They offer customization of flower arrangements if you don't like any of their grab and go flower arrangements.
FRESHEST FLOWER ARRANGEMENTS: They also have the freshest flowers across Chicago which could last up to seven days.
PRODUCTS
HOMECOMING: $ 27.95 – $ 82.95
ANNIVERSARY: $ 39.99 – $ 269.95
AUTUMN: $ 54.95 – $ 149.00
BIRTHDAY: $ 39.99 – $ 269.95
BREAST CANCER AWARENESS MONTH: $ 89.95 – $ 124.95
 DELIVERY & PAYMENT
Same day delivery available
6.  KELLY'S FLOWER SHOP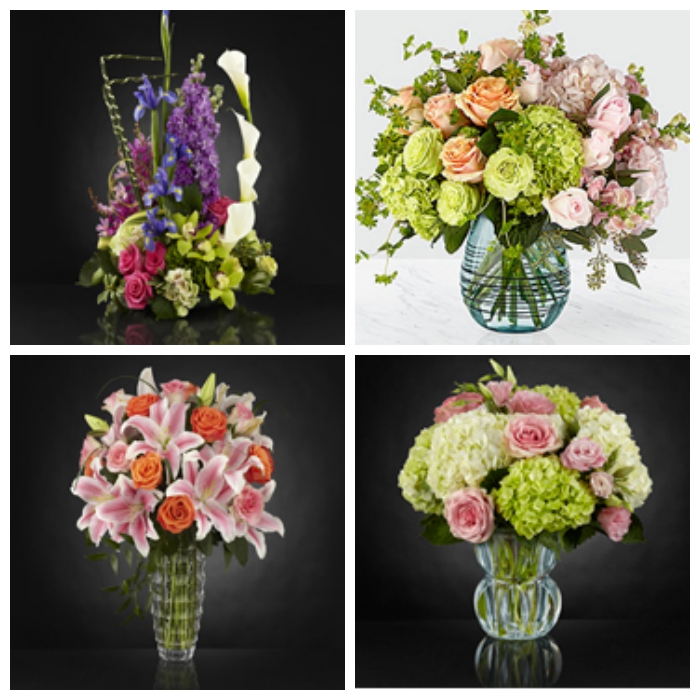 Kelly's Flower shop makes luxury flowers and budget flowers for every customer in need. They make sure that every customer could buy from their selection. They have a great selection of flower arrangements categorized per occasion. These flower arrangements are perfect for your floral needs whether you're on a budget or not.
WHAT PEOPLE LIKE
SATISFACTION GUARANTEE: They have a satisfaction guarantee since their customers are very important to them. They make sure that the customers receive excellent quality of products and services.
EXOTIC FLOWERS: They also offer rare flowers which you won't find on other flower shops.
 PRODUCTS
AUTUMN: $ 39.99 – $ 64.99
BIRTHDAY: $ 39.99 – $ 165
ANNIVERSARY: $19.99 – $ 169.99
LOVE AND ROMANCE: $ 19.99 – $ 284.99
NEW BABY: $ 39.99 – 49.99
 DELIVERY & PAYMENT
Cash, Check and Credit Card accepted here.