The 9 Best Options for Same Day Flower Delivery in Dubai
The best florist in Dubai is the one that not only provides the best looking bouquets and flower arrangements, but can actually delivers your orders as quickly and efficiently as possible. For occasions when you need your farm-fresh flowers pronto, here are the top 10 online florists for same day flower delivery in Dubai.
1.      A Better Florist

A Better Florist gained recognition as the fastest flower delivery in Singapore, so naturally, their expansion into UAE and other parts of the world includes their lightning-fast delivery service. This lauded online florist guarantees free 90-minute flower delivery to any location in Dubai!
It doesn't matter what occasion you need your flowers, you'll definitely find premium bouquets at affordable prices on their online shop. Their curated collection of bouquets, flower stands, vase arrangements and hampers are equally praised by their loyal customers. In short, you get speed and quality in A Better Florist.
2.      Upscale and Posh

For a florist who has provided flowers for Chanel, you know you can trust them to craft awe-inspiring blooms. They're not the most affordable of the bunch, then again they are called Upscale and Posh, so you already have certain expectations in terms of product and price. The good news is that they do provide free flower delivery Dubai and same day delivery if you place orders before 7pm.
3.      Black Tulip Flowers

Black Tulip Flowers delivers to almost all metropolitan areas in the UAE, including same day flower delivery Dubai. It's not free, though you do get a lot of choices from their extensive collection of flowers for all occasions. They've got top-notch blooms sourced from the best flower farms around the globe to continually replenish their stock. Their rose bunches are pretty affordable, too.
4.      Sentiments Flowers

| | |
| --- | --- |
| BEST FOR | Gift bundles |
| SELECTION SIZE | Large |
| PRICE RANGE | AED 245 – AED 5999 |
| DELIVERY FEE | Starts at AED 40 |
| WEBSITE | www.sentimentsflowers.com |
| CONTACT | +971 (0)55 422 8975 |
Based on their brand, you can buy all kinds of Dubai flowers to convey all sorts of sentiments. Their floral products range from affordable to costly, depending on your needs and your budget. To get updates on same day flower Delivery Dubai, there's no need to call them, simply go to their order tracking page where the shipping status would be reflected. Same day flower delivery for all of UAE start at AED 40.
5.      Flowers to Dubai

BEST FOR
Flowers for all occasions at cheap prices
SELECTION SIZE
Medium
PRICE RANGE
$20-$2500
DELIVERY FEE
Calculated at checkout
Order by 6pm for same day delivery
WEBSITE
www.flowerstodubai.com
INSTAGRAM
CONTACT
Contact Form
PAYMENT METHODS
PayPal, major credit cards
Fresh flowers don't have to be expensive, that's why Flowers to Dubai aims to make their floral products more accessible to customers by keeping their flowers budget-friendly.
6. UAE Flowers

BEST FOR

Low-cost flowers

SELECTION SIZE

Large

PRICE RANGE

AED 99 – AED 119999

DELIVERY FEE

Starts at AED 13.62 for same day delivery

WEBSITE

www.uaeflowers.com

INSTAGRAM

@

uaeflowershop

CONTACT

+971 (0)55 667 7804
Same day flower delivery Dubai courtesy of UAE Flowers is not free, it starts at AED 13.62, but you can get your orders for as fast as 2-4 hours. It's not too bad. They also have a lot of products on their online flower shop, so you can spend some time scrolling through them for the perfect flower arrangement. The price range is also extensive, from AED 99 to AED 119999!
7. Online Flowershop
What people like Online Flowershop is that they offer a pretty broad range of flowers that fit into any occasion. They also have cakes, chocolates, and add-on gifts that can make your flowers even more special!
No matter what your budget is, you will still be able to find amazing arrangements that will surely fit your liking! They accept payment through PayPal, VISA, and MasterCard.
8. Flowers for Abu Dhabi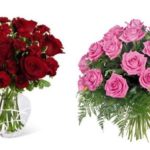 Internet Florist is an online team that works with local florists, and in this case, they work with Abu Dhabi. With Flowers for Abu Dhabi, you will be able to show your loved ones in this area your appreciation and love through flowers, gift baskets, gifts, and so on.
Unlike other flower shops, they always do same-day deliveries. They prefer this method so that their customers will receive the bouquet in its freshest form.
What's great about them is that aside from flowers, they also offer other items that can be added to your arrangement to make it more personalized. We believe if you add a simple gift basket and a sweet letter, it can already make your special someone smile all week.
However, do remember to ask if it is still possible to deliver it on the same day if you add other items to your order.
By the way, they are very known for their competitive pricing since most of their products are 20% less than their competitors.
9. Flowers for United Arab Emirates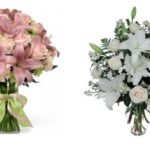 | | |
| --- | --- |
| BEST FOR | Delivering flowers all over United Arab Emirates |
| SELECTION SIZE | Large |
| PRICE RANGE | AED 151 – AED 1457 |
| DELIVERY FEE | Delivery fee calculated on the checkout page |
| WEBSITE | http://www.flowersforuae.com/ |
| INSTAGRAM | @internetfloristbiz |
| CONTACT | UAE (local only) 800 031 10009 |
If you are looking for an online flower store that can deliver at any place in United Arab Emirates, we believe that Flowers for United Arab Emirates is the perfect one for you.
Have an event tonight and you have no idea what to bring? You will never go wrong with flowers.
With Flowers for United Arab Emirates, you can get your flowers delivered the same day if you order before 11:00 AM. And what makes this even better is that this is also available on Sundays.
What makes them stand out from other shops on this list is their customer service. Trust us when we tell you that if you do not know what type of arrangement to choose, you can let them know what type of event you are going to and they will suggest ones that are most suitable.
Another factor that we love about them is how they inform their clients when specific flowers are unavailable due to the season and that they will still choose the fittest alternative.