The 8 Best Options for Beer Delivery in Edmonton
Whether you decide on hyping up your night with a bunch of friends and some bottles of beer or you'd rather drink alone and take advantage of the cozy night feeling, you can trust these shops in Edmonton to deliver your favorite beer in a snap.
NOTE: All shops on our list are still providing the usual services, however, due to the COVID 19 outbreak, they've also implemented strict safety measures such as contact-free/knock and drop delivery service to ensure absolute safety.
1.      GO BOTTLE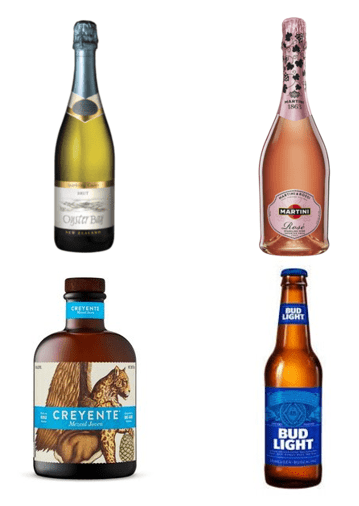 Go Bottle is an online store that runs from 10am to 2am, serving the area of Edmonton, Sherwood, St. Albert and Leduc area and very soon covers Calgary and Red Deer. The shop offers an extensive selection of beverages, particularly alcohols which you can easily checkout through their website.
They are also easily accessible through their mobile app which is available for both Android and IOS devices. You can click on this link to proceed with the download.
WHAT PEOPLE LIKE
EASY TO ORDER. Go Bottle makes browsing and placing orders a whole lot easier for their customers because of their accessible website and app which you can have a hold of everywhere you are.
LARGE SELECTION. The shop does not limit their selection of drinks to beers alone. They also have a list of premium wines and spirits which you can mix up with your beer.
PRODUCTS
Wine – $9 to $100
Spirits – $50
Beer – $18 to $100
DELIVERY AND PAYMENT
Secure gateway powered by PAYPAL.
2.      BEER BUDZ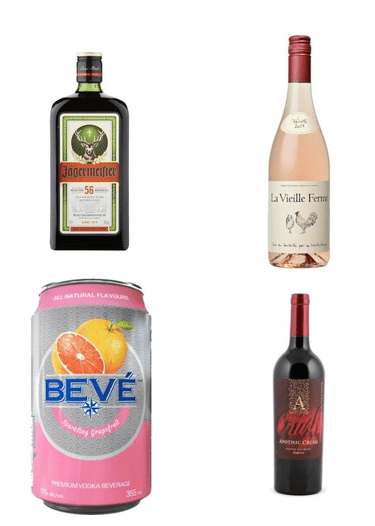 Planning to host a party? Then you should definitely make a list of supplies for your grocery errand. But, you can cross off beers from the paper because you can easily buy them online and directly delivered to your place, thanks to the efficient and reliable services of Beer Budz.
Aside from beers, they also have other premium drinks to choose from. Just simply visit their website to checkout their products.
| | |
| --- | --- |
| SPECIALTY | All kinds of alcohols |
| SELECTION SIZE | Large |
| STARTING PRICE | Contact the shop for the price list |
| DELIVERY FEE | Calculated at checkout |
| WEBSITE | https://beerbudz.ca/ |
| SOCIAL MEDIA | |
| CONTACT DETAILS | 780.224.5037 |
WHAT PEOPLE LIKE
GREAT SERVICE. From presenting their collection to actually delivering them to you, Beer Budz truly provides great customer service. They make sure to always keep their clients satisfied and happy.
OPEN ALL WEEK. Whenever you decide to have a party or a drinking session alone, Beer Budz is available any day of the week to deliver your favorite drink. They are open every day from 4pm to 10pm.
PRODUCTS
DELIVERY AND PAYMENT
Contact shop for more details.
3.      PICK N DROP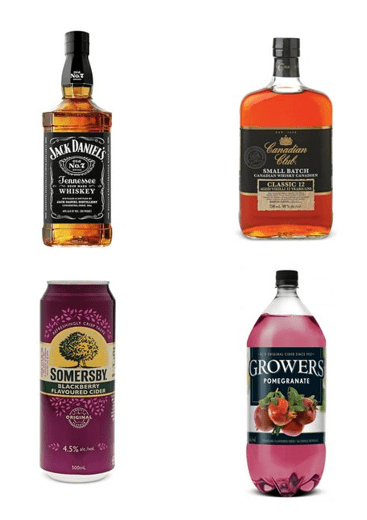 Pick n Drop is one of the fastest home delivery services in Calgary, Edmonton, and Red Deer cities. Our unique quality is that we deliver anywhere in the city within an hour of placing the order. They have tons of options for you to choose from when placing your order. There's phone call, whatsapp messaging, through their website, mobile apps, and live chat.
They also offer other products like fast food, soft drinks, pizza, smokes, groceries, etc, to complement your choice of drinks.
WHAT PEOPLE LIKE
EXTENSIVE SELECTION. Pick N Drop does not limit their products to beers alone. They rather impress their clients with their extensive selection of food and other products that will perfectly match all kinds of drinks that they offer.
DIGITAL DISPATCH SYSTEM. This system helps us ensure a speedy and accurate home delivery service & monitor your order on your fingertips.
PRODUCTS
DELIVERY AND PAYMENT
PayPal, Net Banking, Debit Cards, American Express, Interac, Visa and MasterCard, PayPal, e-transfer, Cash
4.      DRIZLY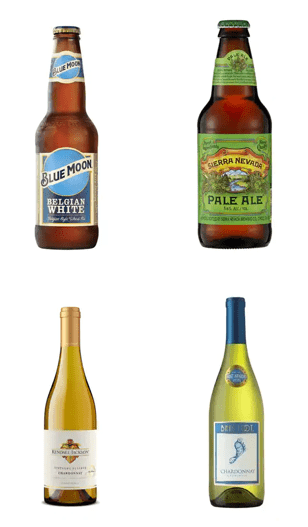 Are you having a surprise party in a while and don't want to get caught by driving to the nearest grocery store? Well, let's cross one important thing from your list by sharing with you the services provided by Drizy. The shop offers wine and beer delivery directly to your home for the entire area of Edmonton. So, party all night long and Drizly got your back.
WHAT PEOPLE LIKE
RELIABLE DELIVERY. Many customers have been amazed by how fast and efficient Drizly's delivery services are. In no time, they are able to send your orders directly to your home or events place.
AFFORDABLE LIQUORS. The shop does not only focus on the quality of their products but they also see to it that everyone in San Francisco can fully afford what they sell that is why they try to sell these products at very reasonable prices.
PRODUCTS
Beer – $5 to $100
Wine – $4 to $100
DELIVERY AND PAYMENT
Visa, AMEX, MasterCard, Discover
NOTE: Due to high demand, they kindly remind the customers that there could be a slight delay to deliveries. 
5.      BOSS LIQUOR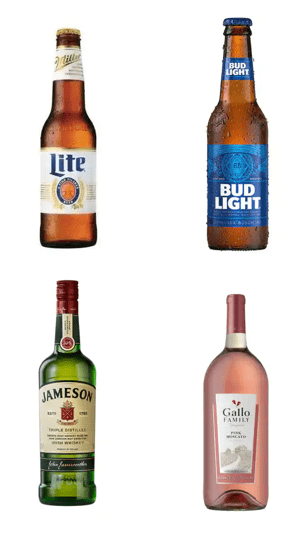 Boss Liquor sprouted in 531 Lakewood Road West in 2010. 8 years later, the business expanded and 5 more outlets in Edmonton were opened. Now, there are 3 more branches along the way. With all these shops available in public, beer delivery has never been so easy.
From carrying a large assortment of spirits, wine, and beer, to helping the customers find the right product and making a sale, Boss Liquor takes pride in providing great customer service at our businesses.
| | |
| --- | --- |
| SPECIALTY | Retail and bulk beer delivery |
| SELECTION SIZE | Large |
| STARTING PRICE | Contact the shop for the price list |
| DELIVERY FEE | Calculated at checkout |
| WEBSITE | http://bossliquor.com/ |
| SOCIAL MEDIA | |
| CONTACT DETAILS | 780-761-2677 |
WHAT PEOPLE LIKE
LARGE COLLECTION. Whatever kind of liquor you may want, whether it's wine, beer, hard mix, or spirits, Boss Liquor always delivers them quickly and securely.
EASY TO CONNECT. Since Boss Liquor has 6 stores across Edmonton, they can be easily contacted through their website and their phone number.
PRODUCTS
DELIVERY AND PAYMENT
Contact shop for more details.
6.      EVERYTHING WINE AND MORE

Everything Wine and More is an upscale, service oriented beverage warehouse with a focus on exploring new wine regions, flavors0 and types. They carry thousands of wines that are unique to their store for you to enjoy.
Their selection is totally diverse, with products ranging from below $10 to iconic greats at over $1000! They are also proud to carry fabulous Riedel glassware along with a terrific assortment of wine accessories that make great gift ideas.
WHAT PEOPLE LIKE
FREE TASTING. Check out free tastings from 2-6PM daily at their stylish Tasting Bar as well as their spacious temperature controlled Vintages Room where you will find rare and decadent delights to celebrate the special events in your life!
PRODUCTS
Wine – $23 to $200
Beer – $3 to $100
DELIVERY AND PAYMENT
Free local delivery within the Edmonton area on purchases over $250.
7.      POLAR PARK BREWING COMPANY

Polar Park Brewing Company is a brewery who sells their own beer along with their appetizing food. They deliver all over Edmonton and they sanitized their products well
They serve varieties of beers and also they have their own local beer which everybody loves. Their staff is very accommodating and friendly, if you want to try their amazing local beers contact their hotline.
WHAT PEOPLE LIKE
RELIABLE DELIVERY. They have sterilized their product before they deliver it to you. They also deliver outside of their general area.
PRODUCTS
DELIVERY AND PAYMENT
Contact or message them for more information about the payment. For delivery inquiries, go check their website for more information.