The 9 Best Options for Birthday Delivery in Singapore
A birthday is not only special for the celebrant but to his peers as well because they get to show their love for them through gifts and greetings.
If you want to know which shops in Singapore offer birthday delivery services, just keep on reading.
Note: COVID-19 and Circuit Breaker have forced many shops to implement changes to the way they do business. Unless noted otherwise, the ones below are still delivering. Where we could confirm an alteration to their services, we've also noted it here.
1. Misty Daydream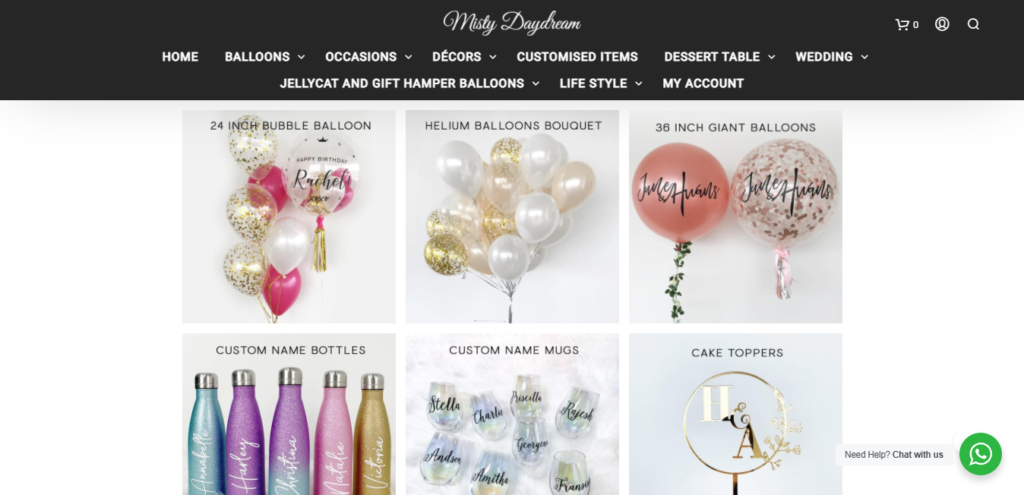 Misty Daydream has all types of gifts for every kind of occasion. They are very well-known for their delivery of helium balloons that's perfect for birthdays.
 Additionally, they also have gift souvenirs such as balloons, name bottles, cake toppers, party supplies, bridal robes, and even custom phone cases. The best thing about this shop is that you can ask for personalised gifts to commemorate your special event. 
Another great thing is that Misty Daydream's products are also affordable. Just make sure to order your gift or party supplies at least 1-2 days before your event so that they can accommodate you.
What People Like 
High-quality products — From their helium balloons to bridal robes and everything in between, Misty Daydream guarantees high-quality for its products. Customers have also vouched for these durable and aesthetic items, as seen in reviews.
Products 
Balloons
Robes, phone cases, and other party souvenirs
Water bottles and mugs
Party supplies
Dessert table
Delivery and payment
Accepts major credit cards
Affordable — They offer services with the best price yet great service.
Products 
Delivery and payment
Contact for more details
2.      GIFTS N IDEAS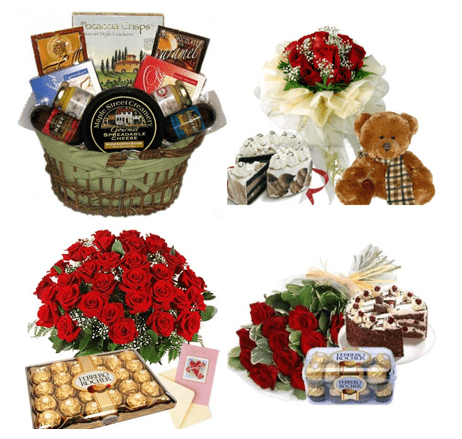 Gifts N Ideas is one of the most popular gift basket providers not only in Singapore but in nearby cities and countries. The shop houses thousands of different gift items and baskets that consist of various products starting from chocolates, balloons, and flowers to premium wines and collectibles.
If you want to know more about these items, make sure to regularly visit their website.
WHAT PEOPLE LIKE
VARIETY OF OPTIONS. The shop extends its reach by not merely widening their coverage of the delivery area but also by adding more items in their collection so all kinds of gift needs will be addressed by their team.
100% CUSTOMER SATISFACTION. The shop never fails to amaze their clients with the quality of products and services that they are providing. That is why they consistently get good reviews and their clients keep on coming back to them for more orders.
PRODUCTS
Birthday Gifts – $54 to $300
DELIVERY AND PAYMENT
Visa, MasterCard, AMEX, Discover, Diner's
3.      HUMMING FLOWERS & GIFTS PTE LTD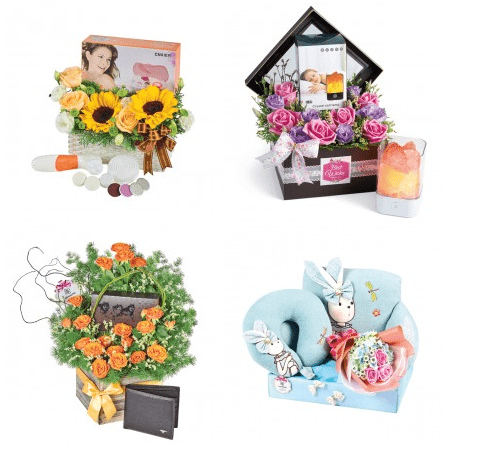 Since 2007, Humming Flowers & Gifts provides since 2007, Humming Flowers & Gifts provides satisfactory flower service for every occasion. They envisioned to be the best gifting company in Singapore.
Thus, they offer almost everything that you need for an event such as cakes, banners, and balloons. Moreover, they have hampers that you can buy as a get well soon token.
Note: Delivering, but like the others, now notes that customers may have to put up with a few more delays than usual on occasion due to Circuit Breaker's effect on transportation.
WHAT PEOPLE LIKE
DETAILED ITEMS. What is commendable with the shop is they put details on every item. For instance, they will indicate the price and put a note if included therein is the delivery charge. They also list out the items that can be found in the hamper.
LARGE SELECTION. Not all shops offer a wide selection of get well soon hampers. Thankfully, Hummings Flowers and Gifts has numerous hampers to choose from which contain different items. .
PRODUCTS
Birthday Gifts – $64 to $300
DELIVERY AND PAYMENT
Orders placed before 5:00 pm can avail the same day delivery policy. For next day deliveries or other events, you may order anytime. They accept VISA, MasterCard, American Express, PayPal and Discover.
4. FoodLine.sg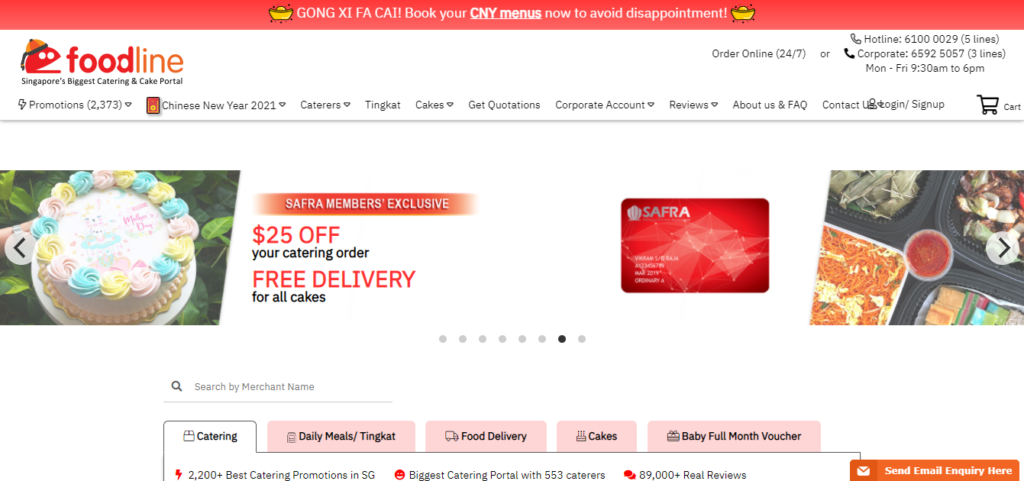 In 2009, Joseph and Shawn tried to find caterers for their events but they realized that it was hard to find suitable ones due to lack of reviews. That's why they created FoodLine.
FoodLine.sg is Singapore's biggest Catering Portal that has 553 caterers and cake shops. They have helped over 285, 900 households and organizations!
What People Like 
Wide range of products — The website offers from over 4,000 menus and 553 caterers.
Affordable — They offer services with the best price yet great service.
Products 
Delivery and payment
Contact for more details
5.      CAT AND THE FIDDLE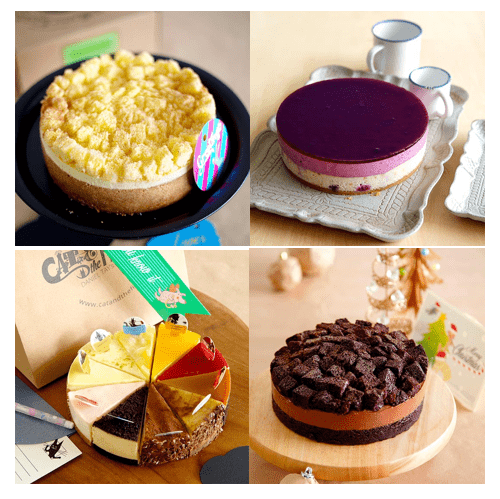 If you are craving for the creamiest and lightest cheesecake ever you should definitely try the ones made by Cat & the Fiddle. They have about 20 varieties of cheesecakes all made by their wonderful pastry chefs that will totally make you forget your name because of how incredibly tasty they are.
They can also create cheesecakes for different sizes so you would not have to miss them for your birthday, plus you get to share them with your family and friends.
Note: Delivering, but as of the time of writing, their earliest available delivery date is 18 May.
WHAT PEOPLE LIKE
ALLOW PERSONALIZED ORDERS. Should you wish to have your orders custom-made? Cat & the Fiddle totally allows that. As a matter of fact, they even allow you to choose your own flavors and designs even before you place your orders. You just simply need to go to their website and click on Make Your Own Fickle, and choices will be laid in front of you. All you have to do now is select your preferences and your order will be on its way.
SAME DAY DELIVERY. People just can't get enough of the cheesecakes because of how flavorful they truly are so there are times that they just want to order one and savor them right away. Good thing Cat & the Fiddle offers same day delivery so you won't have to wait for the next day to be able to satisfy your cravings.
PRODUCTS
DELIVERY AND PAYMENT
Delivery is totally free for as long as you order for a price of $90 and above. Meanwhile, the accepted payment methods are PayPal, Visa, MasterCard, American Express, Discover, NETS, and bank transfers.
6.      KIDZ PARTY STORE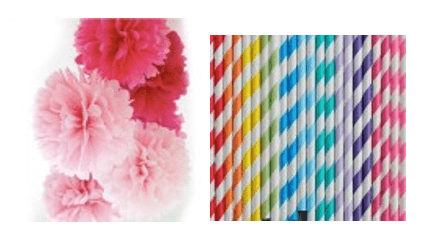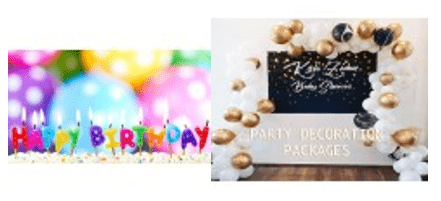 Let's face it, parties can be really expensive especially if you don't get the right supplier to provide you with the most cost-effective party supplies for your birthday celebration. Thankfully, Kidz Party Store offers some of the most affordable party supply packages to make your birthday celebration the best yet.
They especially cater to kids parties with a variety of colorful themes they can choose from. They have a full package party supplies or you may also opt for their retails like customized balloons, gifts, photo props, etc.
Note: Delivering. They're even delivering activity kits to those whose kids are getting a little bored by the quarantine.
WHAT PEOPLE LIKE
The clients of Kidz Party Store loved how they were able to score affordable yet high quality party supplies for their kids' birthday parties.
WIDE VARIETY OF PRODUCTS. From souvenir sets, balloons, and cakes to a whole complete party package, guaranteed that Kidz Party Store can provide you with all of that.
PRODUCTS
Party Supplies
Party Decorations
DELIVERY AND PAYMENT
Visa, MasterCard, AMEX, PayPal
7.      PARTYSHOP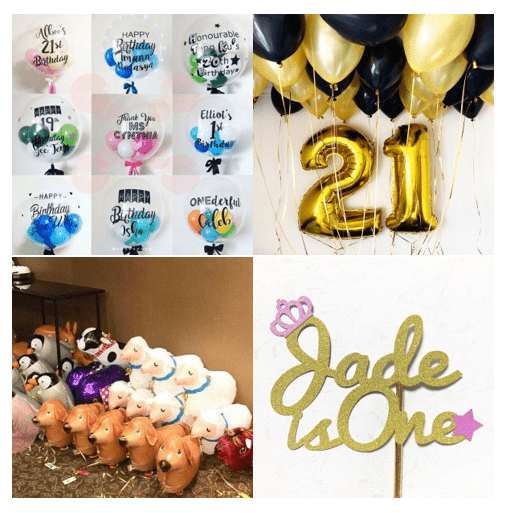 Spare yourself from the hassle of party planning and hire a supplier that can provide you with all your party needs all at once.
Partyshop is one of Singapore's local party supply providers whose collection range from simple balloons to a whole delectable dessert table. Should you want a customized party package, they will definitely do so.
You may also opt for a self-collection or delivery service wherever you are in Singapore.
WHAT PEOPLE LIKE
FREE DELIVERY. For as long as you purchase a total amount of $250 and above, you are entitled for a free delivery service anywhere within Singapore.
PRODUCTS
Party Balloons – $5 to $200
Party Decor – $5 to $200
DELIVERY AND PAYMENT
Visa, MasterCard, PayPal, AME
8. THE CAKE SHOP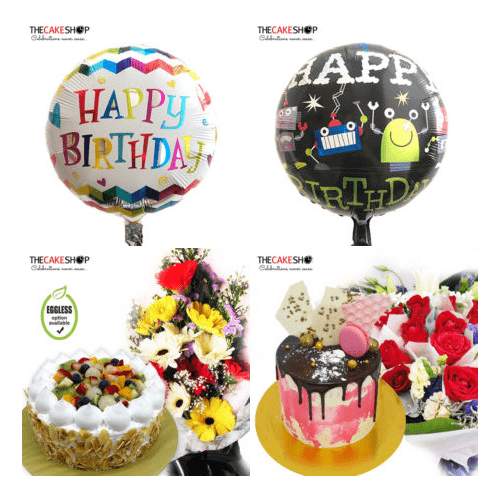 The Cake Shop was founded by truly passionate and creative bakers that aim to let the whole country of Singapore taste the best and most delicate cakes in town.
From being a premium distributor of cakes and pastries to creating their own bakeshop with a maintained online shop, the team really has come a long way in the industry. If you need a bake shop that can deliver to you every single day, The Cake Shop is your perfect match.
| | |
| --- | --- |
| SPECIALTY | Durian Pastry |
| SELECTION SIZE | Large |
| STARTING PRICE | Starts at $8 |
| DELIVERY FEE | Calculated at checkout |
| WEBSITE | https://www.thecakeshop.com.sg/ |
| SOCIAL MEDIA | |
| CONTACT DETAILS | +65 3157 0303 |
WHAT PEOPLE LIKE
UNIQUE DESIGNS. Not only their cakes taste like heaven, they also look like an angel designed them because of their close to perfection designs. Aside from their creative icing arts and colorful fondants, they can also create 3D cakes and photo frames that will add a little extra surprise for whoever receives it.
TASTY PASTRIES. One cannot deny that The Cake Shop creates one of the most delicious pastries in the whole country of Singapore. Their cakes are just truly flavorful and delicate that you cannot get enough of them. Their cakes are originally made by their finest bakers and they can assure you that their products are always fresh from the oven.
PRODUCTS
Birthday Balloons – $8 to $20
Birthday Cakes and Flowers – $95 to $200
DELIVERY AND PAYMENT
PayPal, Visa, NETS, MasterCard, and American Express are the accepted payment methods of the shop.
9.      SOOPERLICIOUS CAKES

Get beautiful, delicious, and halal custom cakes in Sooperlicious Cakes. They offer all types of custom cakes from 3d kids cake to printed cakes perfect for any occasion!
If you need something more fun, they make realistic cake decorations for numerous items like shoes, bags, and other food like chicken as well. With their cakes, any celebration is sure to be complete. Their services are upon appointment only, so make sure to contact their shop before visiting.
WHAT PEOPLE LIKE
CREATIVE CAKES– They can recreate everything like shoes, bags, cartoon characters, and other food like chicken and fries all made from cake!
PRINTED CAKES – You can have special pictures of your loved ones printed, all edible, in your cakes.
PRODUCTS
Chocolate Salted Caramel Cake – S$50.00
Croquembouche Tower – S$160.00
DELIVERY AND PAYMENT
Contact shop for more details.