The 6 Best Options for Birthday Delivery in Brisbane
Any birthday celebration, no matter how simple or elegant, requires some good quality supplies that will brighten up the mood. Selecting the most reliable and best quality birthday products may be quite a job but if you know where to get them, everything suddenly becomes easier.
Let us help you get started as we list the 6 best options in Brisbane for shops that offer birthday delivery
1.      BRIZZIE BASKETS & BLOOMS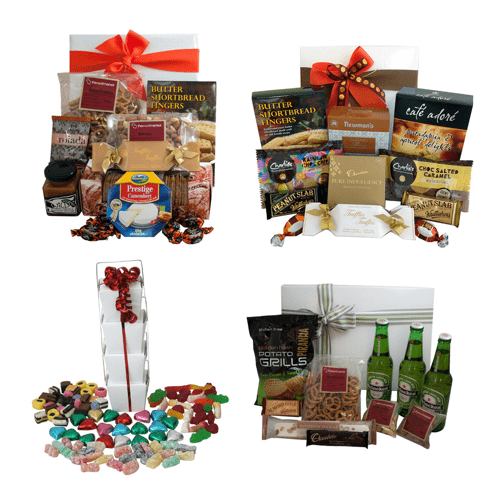 Brizzie Baskets started in 1987 with the goal of creating and delivering premium quality gift baskets to the people in Brisbane. It is a family-owned and run business that makes online shopping and gifting more convenient and affordable.
Send a birthday celebrant some wonderful gift baskets on their special day through the reliable and efficient delivery services.
WHAT PEOPLE LIKE
AFFORDABLE PRODUCTS. At Brizzie basket, you no longer have to spend way too much money just to give someone a decent gift because they sell their gift baskets at very affordable prices.
GREAT PRESENTATION. The shop does not only focus on the quality of what's inside these gift baskets but also they also give attention to the details of the overall presentation.
PRODUCTS
Corporate Gifts – $50 to $300
Gourmet Gifts – $30 to $300
DELIVERY AND PAYMENT
Visa, MasterCard, AMEX, PayPal, Afterpay, Direct Deposit
2.      BALLOONS ONLINE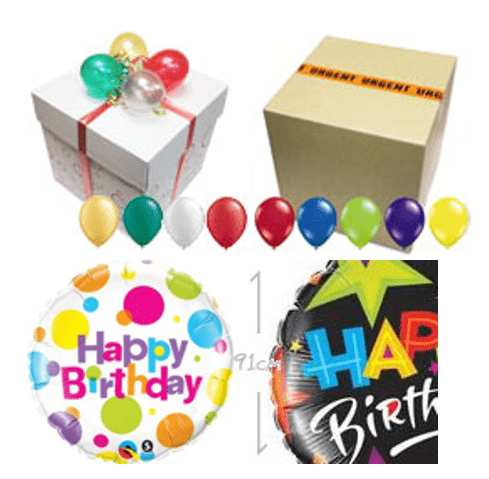 What's a party without colorful balloons? At Balloons Online, you can always have your colorful balloons which you can have customized to perfectly fit the theme of your party. Whether you want plain yet colorful ones or a specific cartoon character. Maybe some balloons with your name printed on each of them, Balloons Online guarantees to provide you with the best quality ones to make sure that you achieve the party that you have always dreamed of.
WHAT PEOPLE LIKE
The shop allows their clients to explore and design their own sets of balloons, should they want to create a bouquet or balloon in a box, all they have to do is select which type of material, add a weight, select optional chocolates – wine – lollies and it's all set!
DECORATES EVENT. Aside from offering their balloon products in retails, Balloons Online also extends their services to decorating events. You can cross balloon decor off of your list and have it done by the pro.
PRODUCTS
Balloon In Box – $12 to $300
Birthday Balloon – $39 to $300
DELIVERY AND PAYMENT
PayPal
3.      PARTY FOOD SHOP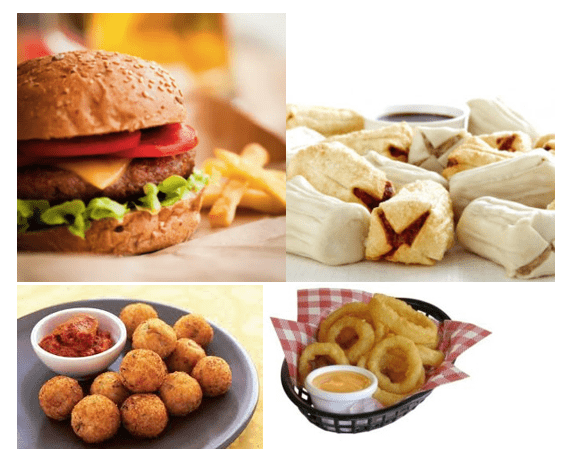 Of course, every party needs some good food and drinks. No matter how beautiful your events design is, if the food is lame or worse, no food at all, it would definitely be a mess. Thankfully, Party Food Shop is your one-stop birthday party food shop, offering food catering and cocktail packages.
Choose from pastries & savouries, to their new gluten-free range plus an ever growing vegetarian and vegan options. There is certainly something for every at Party Food Shop and they guarantee that all of their dishes are equally scrumptious.
WHAT PEOPLE LIKE
WIDE DELIVERY COVERAGE. Due to heavy preparations concerns that comes with food catering business, it is very seldom to find a business that has a wide scope of service areas. But, Party Food Shop breaks this culture and actually provide their services to the entire country of Australia.
FRESH PRODUCTS. Party Food shop makes sure that every bite from their food product is tasty and fresh. They promise that they will never disappoint their clients from the taste to overall quality.
PRODUCTS
Party Food Boxes – $18 to $200
Snack bar Foods – $18 to $200
DELIVERY AND PAYMENT
Flat Rate Delivery Options Brisbane Metro 40km Radius Delivery $25 – Regional Delivery $49 .75 – Country $66.25.
4.      BALLOON HQ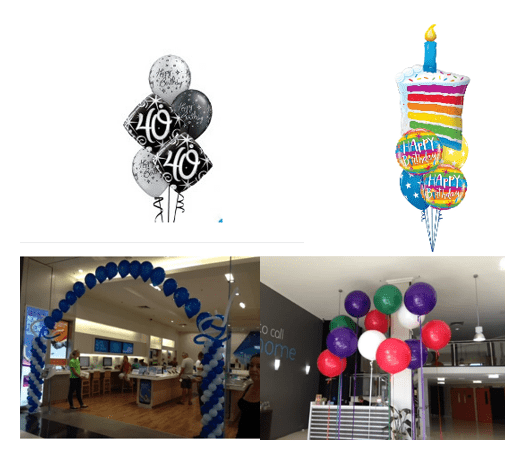 Whether you are looking for a company that could supply your balloon decorations for your own party or you want to surprise someone by delivering balloons directly to their locations, you can always rely on Balloon HQ to do the work in the best quality.
Should you wish to have a customized balloon design, their team will gladly let you design your own balloon gift. For you to have a fair idea of what colors to choose from, Balloon HQ dedicates a special section of color chart on their website.
WHAT PEOPLE LIKE
SPECIAL BALLOON STYLES. Balloon HQ does not only offer typical round balloons in a variety of colors. They also offer specialized ones like number-style balloons, letter-style, mixed bouquet packs, etc.
PRODUCTS
Balloon Gifts
Balloon Decor
DELIVERY AND PAYMENT
Visa, Maestro, Cirrus, AMEX, PayPal
5.      CAKES BY ANDREA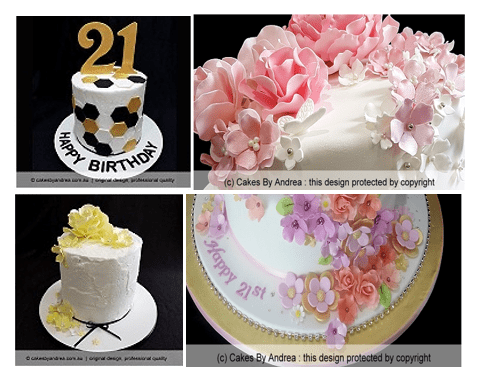 Cakes by Andrea prides itself with their originally designed and crafted cakes. All of their cakes are custom-made by hand to perfectly suit your occasion. Guaranteed that the products are in best quality and does not only looks great, but tastes great as well.
| | |
| --- | --- |
| SPECIALTY | Handcrafted cakes |
| SELECTION SIZE | Large |
| STARTING PRICE | Contact the shop for the price list |
| DELIVERY FEE | Calculated at checkout |
| WEBSITE | https://cakesbyandrea.com.au/ |
| SOCIAL MEDIA | |
| CONTACT DETAILS | 0400 743 848 |
WHAT PEOPLE LIKE
BUDGET CAKES. The shop does not only provide high quality cakes that perfectly match any kind of occasion or event you may have, but they also make sure that their cake products are affordable for everyone.
PRODUCTS
DELIVERY AND PAYMENT
Visa, MasterCard, PayPal
6.      BOCKERS AND PONY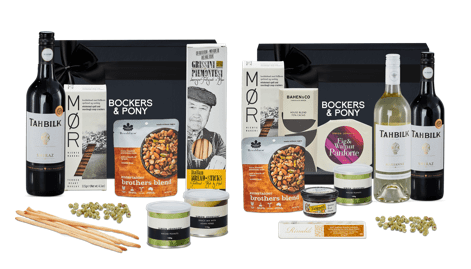 Bockers and Pony was established in 2004 with the aim of bringing you the finest gift hampers that will totally please you.
The shop never stops creating and trying something new to show their clients and they always go the extra mile when it comes to improving their business. The shop also corporate gift hampers which will be perfect for this coming holiday season.
WHAT PEOPLE LIKE
GREAT SERVICE. There really is nothing to complain about when it comes to the products and services the Bockers and Pony is providing because they always give it their best and the results are shown through their clients' good reviews and positive feedback.
VARIETY OF OPTIONS. The shop extends its reach by not merely widening their coverage of delivery area but also by adding more items in their collection so all kinds of gift needs will be addressed by their team.
PRODUCTS
Birthday Gift Hampers – $89 to $300
DELIVERY AND PAYMENT
Visa, MasterCard, AMEX, PayPal, Zip