The 10 Best Options for Birthday Delivery in London
Birthdays are best celebrated with your friends and family but it will also be a great one if you know who to trust when it comes to birthday supplies.
Just like these companies below that offer truly exceptional birthday delivery services across London, from the edible to non-food products, you will definitely have a blast.
1.      PREZZY BOX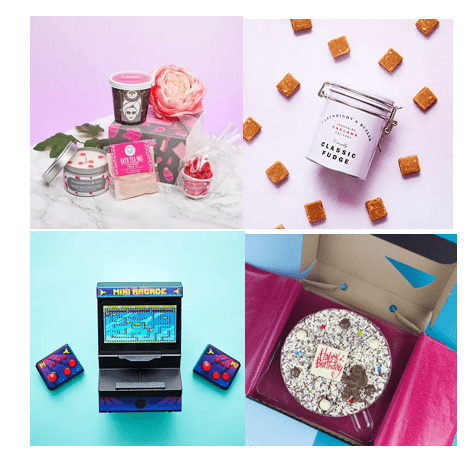 Canvass various ideas for crafty gifts with Prezzy Box. The shop has tons of collections for cool birthday gifts like accessories, personalized items, perfume, food products, etc.
The shop even makes sure that not only do they secure the quality of each of their items but also the beautiful packaging must always be a priority. Browse their webshop for more ideas for gifts.
WHAT PEOPLE LIKE
LARGE COLLECTION. Prezzy Box has a ton of hamper collections that vary in content, size, design, and style. They offer affordable and luxurious hampers that are all appropriate for any kind of occasion and event.
RELIABLE SERVICE. Still don't know what to purchase? You might consider calling their staff for a couple of suggestions or questions/queries on what gift hampers to give or not to give. They would be very happy to be of service to you.
PRODUCTS
Birthday Gifts for her – $5 to $300
Birthday Gifts for him – $12 to $300
DELIVERY AND PAYMENT
Contact shop for more details.
2. Lily Vanilli Bakery
Since 2008, baker and best-selling author Lily Vanilli has been creating delicious artisanal pastries with exceptional cake designs. Her two cafes located in London and Tbilisi are known for their famous sausage rolls and brownies.
On their site, you can order bespoke cakes for any event that are sure to be eye-catching, unique, and delicious. Various recipes and baking tips are also available for free, so make sure to visit their website, and check their store out.
What People Like
Healthy options – Vegan and gluten free options are available every sunday in their bakery.
Bespoke cakes – Their cakes are proudly made using seasonal organic produce and decorated with flowers from local growers and florists.
Mini Chocolate and Salted Caramel cake – £40
Salted Caramel Chocolate Brownie – £18
Delivery and payment
They accept Visa, American Express, and Mastercard. Their driver collects at 2pm daily and makes the drops – deliveries will reach you 2-6pm daily.
3. PARTY DELIGHTS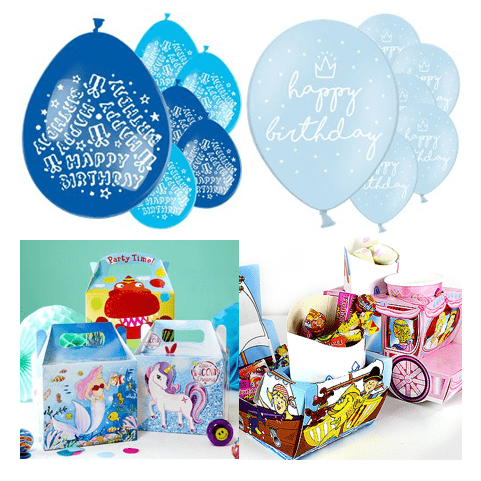 Party Delights aims to ensure children were able to have enjoyable birthday parties at home, with themes to suit their interests and fun and games that the guests would remember.
They have over 20,000 products on their website spanning party supplies, balloons, fancy dress, toys, stationery, wedding accessories, sweets and personalised cards, invitation and banners.
WHAT PEOPLE LIKE
NEXT DAY DELIVERY. For as long as you were able to place your orders not later than 4 in the afternoon, Party Delights guarantees that all of your orders will be delivered to you the next day and you will have the best birthday celebration.
PRODUCTS
Birthday Balloons – $1 to $50
Birthday Boxes – $.40 to $50
DELIVERY AND PAYMENT
Visa, MasterCard, Maestro, PayPal, Amazon, Feefo
4. FUN PARTY SUPPLIES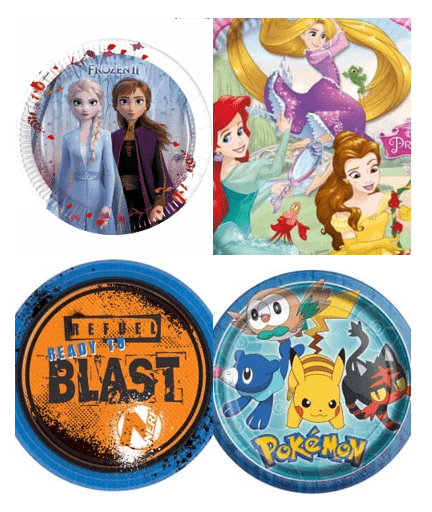 Since 2003, Fun Party Supplies has been proudly serving the beautiful city of London with their premium quality party supplies. They have over 15,000 party products from tableware to decorations, novelties to selfie props.
Fun Party Supplies are dedicated party professionals with advice and ideas to help you throw the best birthday parties or event in town, whatever your budget.
WHAT PEOPLE LIKE
FREE DELIVERY. Do not miss one of their biggest perks where you get to avail their free delivery service if you purchase with a total amount of over £49.
FOR ALL AGES. Whether you are hosting a party for a toddler or for a grown up, Fun Party Supplies promises to make your party a blast. They have all kinds of party supplies that you need, from balloons to tableware, all in the finest qualities.
PRODUCTS
Birthday Party for Girls – $2.55 to $100
Birthday Party for boys – $2.55 to $100
DELIVERY AND PAYMENT
On all UK orders over £49 – Standard Delivery is free.
5. LONDON HELIUM BALLOONS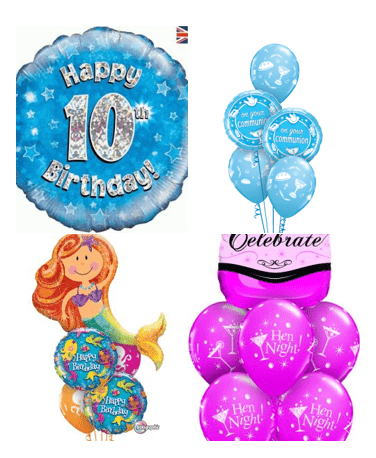 Fill your events place with colorful balloons, molded into different shapes and sizes. London Helium Balloons guarantees to make your party even livelier with their artistic touch on party balloons.
Browse one of the largest selection of helium filled balloons available online in the UK by visiting the website of London Helium Balloons.
WHAT PEOPLE LIKE
EXPERIENCED STAFF. The team of London Helium Balloons has years of experience in creating and designing balloons so you'd be secured that your orders are in very good hands as they are considered experts in this industry.
The shop is known for their creative designs, especially when they are tasked to customize these prints according to the preferences of the client and must be aligned with the theme.
PRODUCTS
Balloon Bouquets – $20 to $100
Children Party – $20 to $100
DELIVERY AND PAYMENT
Visa, MasterCard, PayPal
6. THE LONDON BALLOON SHOP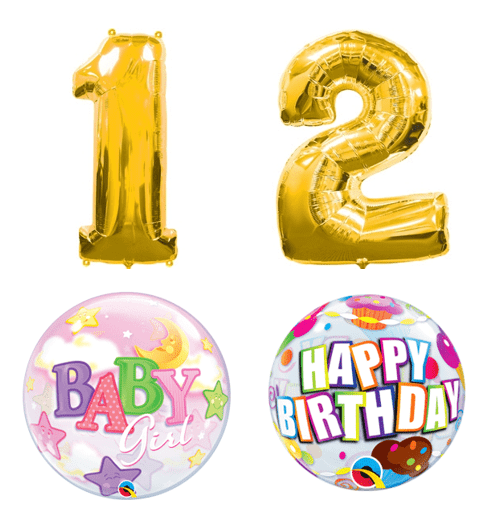 The London Balloon Shop offers a unique service whereby you can purchase everything you could possibly need in terms of balloons and balloon accessories.
They sell a huge variety of balloons in many shapes, colours, themes and sizes, ensuring there is something suitable for every type of celebration! All of their balloons are suitable for helium filling, and some can be filled with air.
| | |
| --- | --- |
| SPECIALTY | Party Balloon Arrangements & Balloon Bouquets |
| SELECTION SIZE | Large |
| STARTING PRICE | Starts at $9 |
| DELIVERY FEE | Calculated at checkout |
| WEBSITE | https://thelondonballoonshop.com/ |
| SOCIAL MEDIA | |
| CONTACT DETAILS | 0207 3286683 / 0800 298 0245 |
WHAT PEOPLE LIKE
LARGE COLLECTION. The London Balloon Shop has almost countless numbers of balloons that vary in sizes, shapes, and colors. The shop wants your party to be remarkable and the best one in town that is why they make sure that they also offer you just the best ones.
SAME DAY DELIVERY. Got a lot of things going on and forgot to order your balloon setup ahead of time? Worry not because The London Balloon Shop can deliver them even on the same day that you place your orders.
PRODUCTS
Number Balloon – $11.99 to $100
Bubble Balloons – $9 to $100
DELIVERY AND PAYMENT
Visa, MasterCard, PayPal, Maestro
7. EK Bakery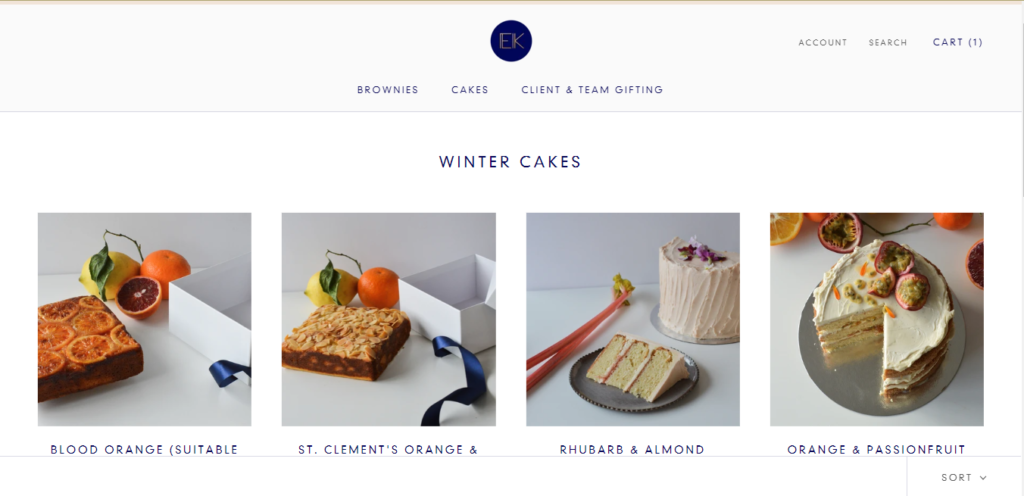 EK Bakery prides itself on being a bakery led by creativity. This shop uses only the high-quality ingredients to create flavours perfect for birthdays and other special occasions.
With this bakery's help, you can send brownies, cakes, and simple greeting cards to your friends and loved ones. You can even hire them to cater for special events.
Most of their products are halal, but you can also check their ingredients online to avoid miscommunications or even allergic reactions. If you or your recipient are health conscious, you can also choose among their vegan and gluten-free options.
What People Like
Create your own flavours — EK Bakery allows its customers to customize their cake and brownie orders by choosing their own flavours. This way, customers aren't restricted to the default flavours they may find just about anywhere else.
High-quality products — From the presentation to the taste, each of EK Bakery's baked goods are worth splurging for. At least, that's what previous customers have said!
Products
Brownies
Cakes
Greeting cards
Delivery and payment
Accepts Apple Pay, Google Pay, PayPal, and major credit cards
8. The Family Cake Company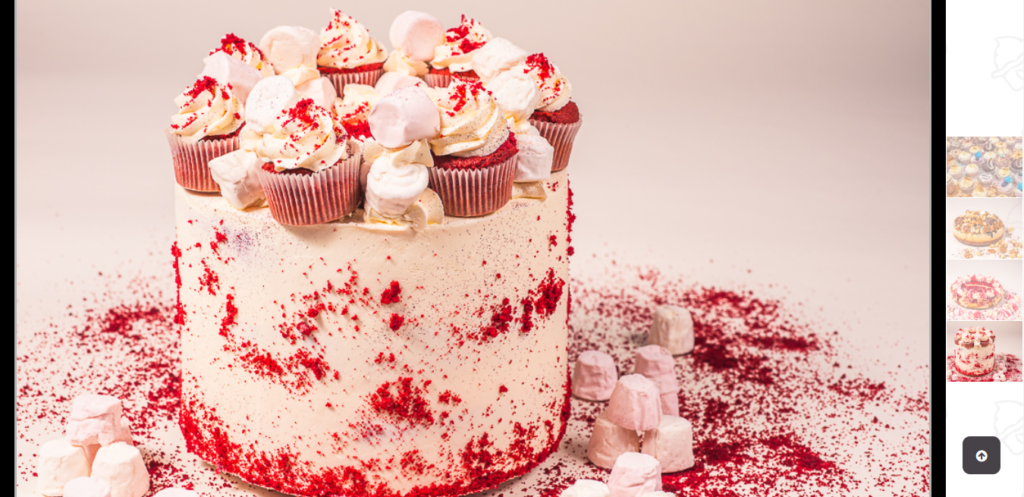 The Family Cake Company offers over 20 cake flavours to its customers, and it is still crafting more now and then. This cake shop knows exactly how to make birthday celebrations with loved ones special because it is also a family-owned business.
Aside from birthdays, this bakery also caters to corporate events and gatherings for small businesses. You can even hire them for multi-tiered wedding cakes.
Probably the best thing about this shop is that it only needs at least 48 hours of notice to make you your birthday treats! Despite the time constraint, they can still provide you with delicious and beautiful cakes.
What People Like
Excellent customer services from start to finish — Customers have praised The Family Cake Company's services for being friendly, fast, and reliable. From the planning to the delivery of your cake, you can expect high-quality customer services.
Tasty cakes — Most of its customer reviews also mention the wonderful taste and appearance of the cakes.
Products
Cakes
Cupcakes
Cheesecakes
Tarts
Flans
Delivery and payment
Accepts major credit cards
9. Cutter & Squidge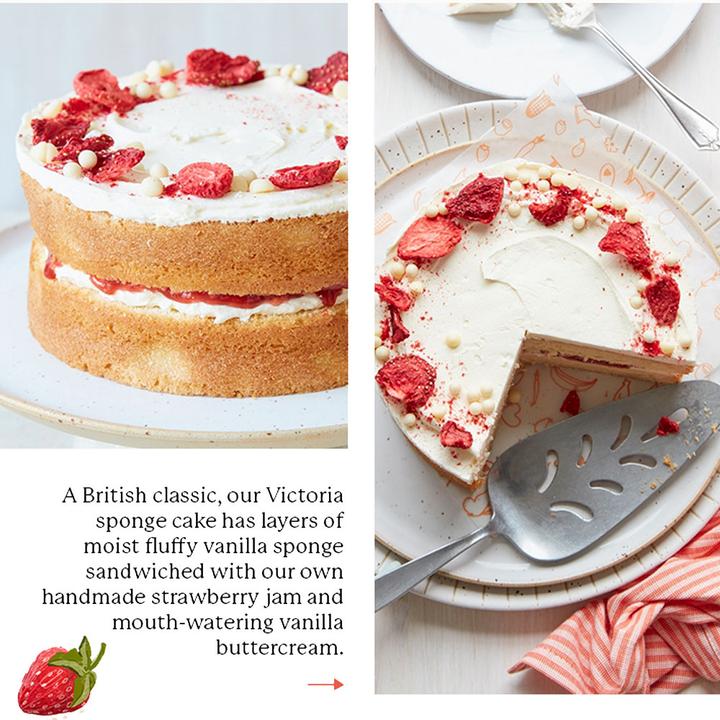 Cutter and Squidge are two food-obsessed sisters in North West London. Their products are exceptional since they always keep fat and sugar content to "just as much as needed to make something delicious".
Their passion is to invent new products, recreate classic desserts, and experiment with flavors so that they can offer to their customers their take on old time favorites alongside new features.
Other than baked goods, they also have events such as "Afternoon Tea at the Potion Room" and "Cake Decorating Masterclass." Any one of any age can join these amazing events!
What People Like
Cake Care Guide — On the bottom of their website is link where it will lead you to cake care instructions. This where customers can take a look on how to keep their cakes fresh and moist.
Punctual Delivery — Their riders make sure to deliver the order of their customers on time.
Products
Cakes
Biskies
Brownies
Vegan Cakes
Egg-free cakes
Dairy-free cakes
Wheat-free cakes
Gifts
Hampers
Delivery and payment
Contact for more information.
10. BendyCocoa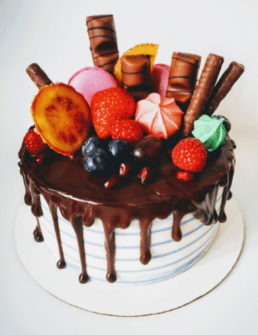 In buying cakes, BendyCocoa is the best choice. With their custom-made cakes, you can turn your ideas into a reality! No idea is too small or big for them, they will work together in making the cake of your dreams.
They also take pride in their captivating cupcakes that are topped with their amazing buttercream frosting that are pipped into rosette designs. These are also customized so whether it is for a child's birthday party or gender reveal, they got your back!
Unlike other stores, they also offer french macarons that has a crisp outer shell, chewy center, and smooth light meringue that will definitely melt in your mouth. The designs of their macarons are outstanding, unique, and individually hand painted!
What People Like
Next Day Deliviey — They offer next day delivery for drip cakes and cupcakes of you order before 4pm. For french macarons, you need to order before 11am to avail the next day delivery.
Free South London Cake Delivery — They offer free delivery in Battersea, Bermonsey, Brixton, Brockley, Camberwell, Catford, Clapham, Crystal Palaca, Dulwich Village, East Dulwich, Elephant and Castle, Forest Hill, Herne Hill, Honor Oak, Lewisham, New Cross, Nunhead, Peckham, Peckham Rye, Stoickwell, Surrey, Quays, Sydenham, Tulse Hill, Upper Norwood, Vauxhall, West Dulwich, and West Norwood.
Products
Children's Birthday Cakes
Drip Cakes
Cupcakes
French Macarons
Custom Made Cakes
Japanese Cake Rolls
Gift Hampers
Delivery and payment
International Credit Card Payments. Free Local South London delivery. Free London wide delivery for orders above £99.99.