The 6 Best Options for Hampers & Gift Baskets in London
They say two is better than one. It may not always be applicable to everything but it surely is a perfect idea when it comes to gift. Why settle for one single gift if you can fit all five in just one basket?
These 6 shops below offer some of the best options for hampers and gift baskets that you can send anywhere in London. They fill these hampers with tons of different gift items suitable for all kinds of occasions. Take a look at our list here.
Note: In response to the COVID dilemma in London, some hamper stores had to be closed until further notice. But most of their online stores are currently open to offer contactless delivery to your doorstep. As food and fruit items can be hard to come by, options may be limited. When restrictions have eased, we will update you here as soon as possible.
1.      GIFT BASKETS LONDON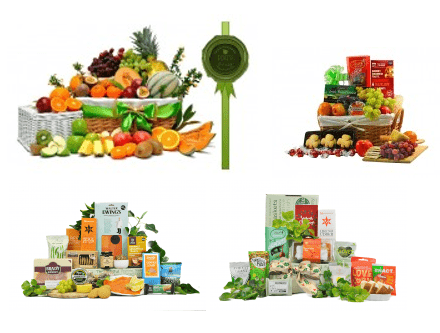 Gift Baskets London has got everything that you are looking for in a gift shop. They have tons of hampers and gift baskets to choose from. All filled with premium quality products that will definitely make any person who receives them truly happy.
Their products are already arranged according to the type and occasion they are most suited in. Just visit their website and you will see hundreds of different gift baskets and hampers readily available for delivery.
| | |
| --- | --- |
| SPECIALTY | Hampers for all occasions |
| SELECTION SIZE | Large |
| STARTING PRICE | Starts at £37 |
| DELIVERY FEE | Starts at £9.99 |
| WEBSITE | http://giftbasketslondon.co.uk/ |
| SOCIAL MEDIA | |
| CONTACT DETAILS | +44 (0)203 865 1878 |
WHAT PEOPLE LIKE
NEXT DAY DELIVERY. Place your order now and receive them immediately the next day anywhere you are in London. Their reliably fast delivery is one of the prides of Gift Baskets London that their clients have always appreciated.
The shop has over 10 years of experience creating and delivering premium gift baskets and hampers across London. In fact, they have the largest Range of Gift Baskets and Hampers in the UK.
PRODUCTS
Fruit Baskets – £37 to £300
Birthday Baskets – £49 to £300
DELIVERY AND PAYMENT
Visa, MasterCard, Maestro, PayPal, AMEX
2.      THE SWEET BASKET COMPANY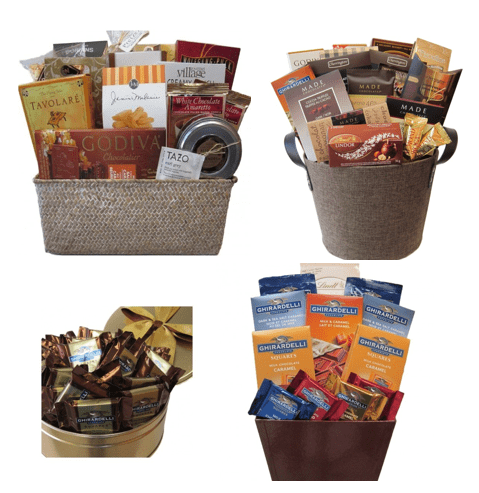 Whenever and whatever you need gift baskets for, The Sweet Basket Company is always ready to help you. They have thousands of different gift baskets in their collection and they guarantee all of these to be in the best qualities.
They also offer these products at very reasonable prices so there is nothing to stop you from getting one.
WHAT PEOPLE LIKE
BUSINESS GIFTS. Still thinking what to give your clients or business partners for the coming holidays as part of the corporate gifting? Let the shop help you and check their collection of corporate gift baskets.
PRODUCTS
Congratulations Gifts – £68 to £200
Chocolate Gifts – £42 to £200
DELIVERY AND PAYMENT
PayPal, Visa, MasterCard, Discover
3.      HAPPY BOX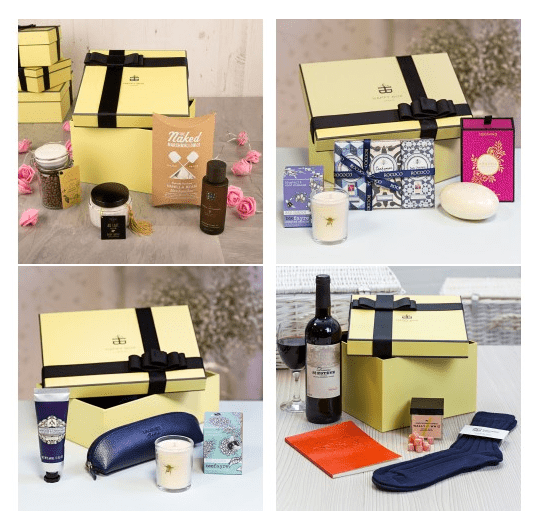 Happy Box sprouted with the idea that everyone deserves their own happy box that they can fill with beautiful gifts that will remind them of the delightful events and memories they had. With this, Happy Box created a collection of exceptionally wonderful gift baskets perfect for all kinds of occasions.
Through these gift baskets and hampers, you will be able to send someone a gift that not only will spark joy at that very moment but will also create a memory that will last forever.
WHAT PEOPLE LIKE
One thing about Happy Box London that sets them apart from their competitors is their unique creativity. They always make sure to provide a gift basket that does not only contain impeccable products but also looks stunningly beautiful on the outside.
SAME DAY DELIVERY. Get your favorite gift basket from Happy Box London on the same day that you ordered them, thanks to their ever reliable and efficient delivery service, with the help of Paul Thomas, a florist, which made same day delivery across London possible.
PRODUCTS
Same Day Gifts
Valentine's Gifts – £32 to £200
DELIVERY AND PAYMENT
Contact shop for more details.
4.      BASKETS GALORE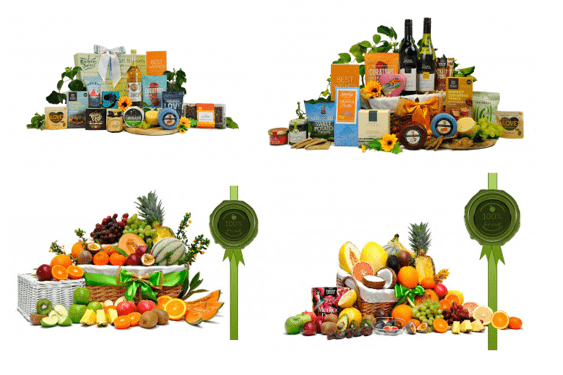 Whenever you need best quality gift baskets to be sent within London, you can entrust that Baskets Galore can do the job seamlessly. Over the years, the shop has been serving London with deluxe gift baskets and deliver them within the city to make sure that your orders arrive safely and exactly on the agreed date.
Check out the shop's website to see the list of gift baskets available for delivery.
WHAT PEOPLE LIKE
100% CUSTOMER SATISFACTION. Baskets Galore is applauded for their overall wonderful customer service that always brings joy to their clients. They make sure to consistently provide them with the best products and to safely deliver to them their orders.
TRUSTED BRANDS. To secure the quality of the products that the shop provides, they partner up with various brands that have long been established their names in the industry of gift-giving.
PRODUCTS
Food Baskets – £45 to £300
Fruit Baskets – £39 to £300
DELIVERY AND PAYMENT
Visa, MasterCard, AMEX, PayPal
5.      HANDMADE HAMPERS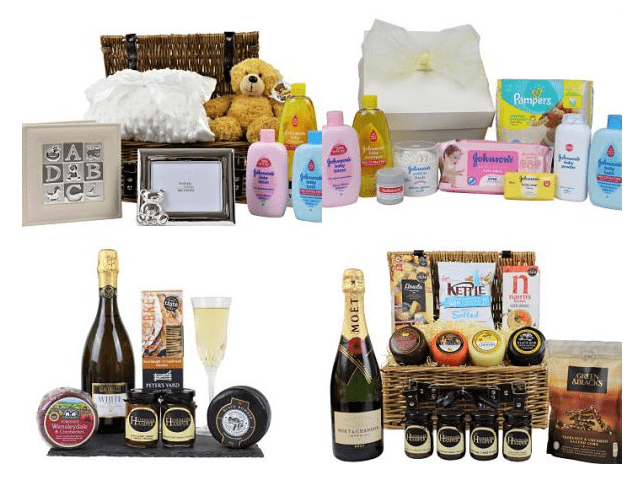 Handmade Hampers is a premier online shop specializing in top quality gift baskets and hampers that mostly consist of snacks and beverages. They have various gift baskets to choose from, perfect for all kinds of occasions and suited for all kinds of budget.
They have a full range of options for hampers including Baby Gifts, Cheese Hampers, Chocolate Hampers, Pamper Hampers, Champagne and Prosecco Hampers through to Picnic Hampers, Wine and Spirits Hampers.
WHAT PEOPLE LIKE
LARGE SELECTION. You don't have to worry about running out of options for gift baskets because Handmade Hampers makes sure to fill up their collection to accommodate all your gift needs. Whether you are looking for a gift perfect for baby showers, send away party, christening, etc., the shop promises to provide you with the best kinds.
PRODUCTS
Baby Hampers – £86 to £300
Cheese Hampers – £46.95 to £200
DELIVERY AND PAYMENT
Visa, MasterCard, Maestro, AMEX
6.      BLOOMEX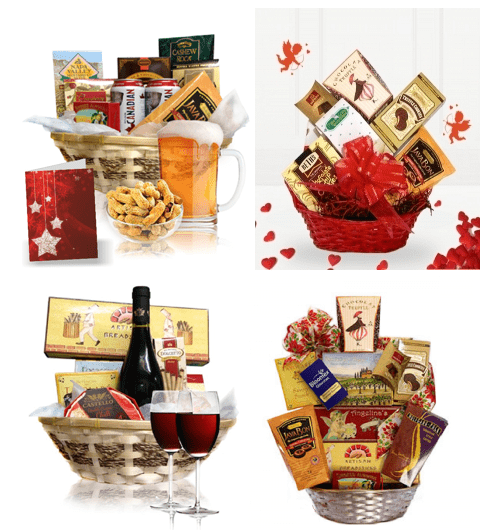 Bloomex is one of the most popular and premiere gift shops not only in London but internationally. The shop houses thousands of different gift items and hampers appropriate for all kinds of occasions.
They have gift baskets for birthdays, baby showers, holidays, and all of them are sold at reasonable prices.
WHAT PEOPLE LIKE
LARGE SELECTION. The shop makes sure that they always have readily available gift baskets for everyone. That is why they store thousands of different gift baskets perfect for all kinds of occasions and seasons.
Don't miss the shop's seasonal discounts to save so bucks while receiving the same best quality of products that the shop offers.
PRODUCTS
Romantic Gift Baskets – £35 to  £300
Wine Baskets – £35 to £300
Corporate Gift Baskets – £35 to £300
DELIVERY AND PAYMENT
Contact shop for details.