The 7 Best Options for Hampers in Dublin
Anywhere you are, you can always show your care and love for someone even miles apart. You can send them their favorite bouquet of flowers or their most loved chocolate bars.
We searched all over Dublin to find the best companies to offer hampers filled with best quality products. You can contact them to help you make someone smile today.
Note: Because of the current pandemic, some of the shops we've listed here have implemented service limitations and some have even temporarily suspended operations. Where applicable, we've noted the policy or service changes for the shops below.
1.      HAMPERS AND CO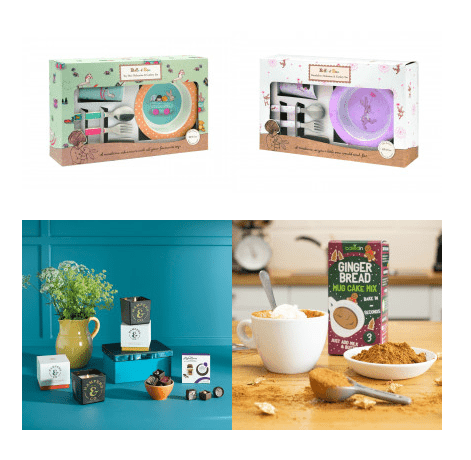 Hampers and Co is one of Ireland's leading gourmet hampers companies. It offers a wide range of luxury hampers, filled with both food and non-food products.
For over 29 years, they have packaged, sourced designed & delivered beautifully presented hampers of exceptional quality to Individual & Corporate clients.
WHAT PEOPLE LIKE
Who would have thought that a gift basket consisting of high quality products would be sold at a very affordable amount? Well, at Hampers and Co, this is never impossible because they currently sell them at low prices.
EXTENSIVE SELECTION. The shop is equipped with different kinds of gift baskets and retail gift items so you have plenty of options to choose from.
PRODUCTS
Baby Hampers – €12 to €300
Get well soon Hampers – €12.30 to €300
DELIVERY AND PAYMENT
Contact shop for more details.
Note: Due to unprecedented volume of online deliveries, there will be 3-4 days delay in delivery. Consequently, there will be no exact delivery dates.
2.      BASKETS GALORE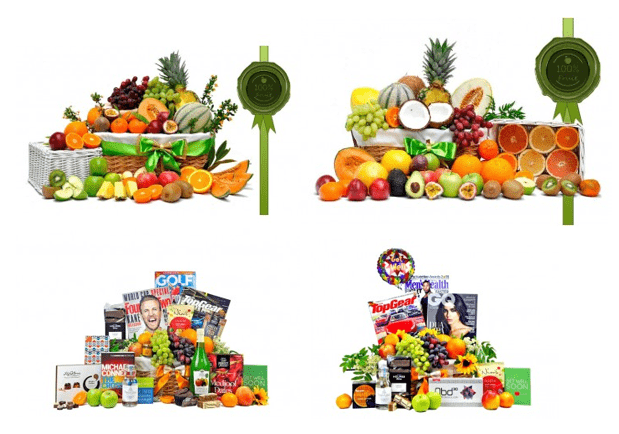 Whenever you need best quality hampers to be sent within Dublin, you can entrust that Baskets Galore can do the job seamlessly. Over the years, the shop has been serving Dublin with deluxe hampers and deliver them within the city to make sure that your orders arrive safely and exactly on the agreed date.
Check out the shop's website to see the list of hampers available for delivery.
WHAT PEOPLE LIKE
100% CUSTOMER SATISFACTION. Baskets Galore is applauded for their overall wonderful customer service that always brings joy to their clients. They make sure to consistently provide them with the best products and to safely deliver to them their orders.
TRUSTED BRANDS. To secure the quality of the products that the shop provides, they partner up with various brands that have long been established their names in the industry of gift-giving.
PRODUCTS
Fruit Baskets – €39 to €300
Get Well Gifts – €45 to €300
DELIVERY AND PAYMENT
Visa, MasterCard, AMEX, PayPal
3.      ALLGIFTS.IE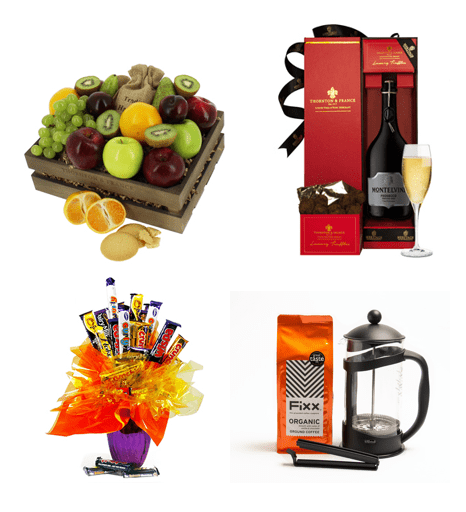 Allgifts.ie has got everything that you are looking for in a gift shop. They have tons of hampers and hampers to choose from. All filled with premium quality products that will definitely make any person who receives them truly happy.
Their products are already arranged according to the type and occasion they are most suited in. Just visit their website and you will see hundreds of different hampers and hampers readily available for delivery.
WHAT PEOPLE LIKE
HIGH QUALITY PRODUCTS. One of the prides of Allgifts.ie is the ensured 100% high quality of all of their products. From selecting the products to arranging the baskets, they always make sure that they live up to the high standards that they set.
100% CUSTOMER SATISFACTION. Their clients can vouch for the shop when we say that they truly provide not only an excellent product collection but a good customer service as well.
PRODUCTS
Occasion Gifts -€49 to €300
Fruit Baskets – €33 to €300
DELIVERY AND PAYMENT
Visa, MasterCard
4.      HAMPERS DIRECT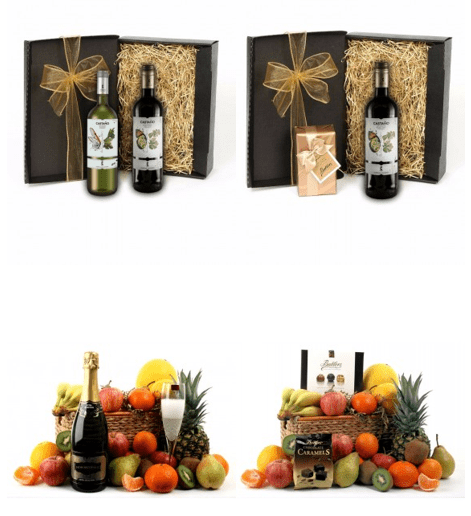 Do you need to send out multiple kinds of hampers for different recipients but got no extra time to hop from one store to another? With Hampers Direct you no longer have to jump places because their collection of hampers already include all varieties you are looking for.
Whether you are in need for a corporate hampers, fruit basket, baby hampers, hampers for men or women, everything is readily available at Hampers Direct.
WHAT PEOPLE LIKE
CORPORATE GIFT PROGRAMS. The shop does not only offer one time gift giving but they also want to take part in the office recognition programs so they create gift products for employee of the month, welcome to the team, 1, 5, 10 year anniversaries, and birthdays.
PRODUCTS
Fruit Hampers – €49 to €100
Birthday Hampers – €39 to €100
DELIVERY AND PAYMENT
Contact shop for more details.
Note: Due to COVID-19 restrictions, there will be a delivery delay between 1 – 3 days.
5.      IRISH GOURMET
Irish Gourmet specializes in locally sourced gourmet food and hampers. They select great tasting Irish food products, discriminating in favour of smaller artisan producers and mix in innovative foods from around the world.
They are also home to some of the finest hampers not only in Dublin but in the entire country of Ireland. The shop delivers all throughout the year and even customize their collection to match with a special occasion or holiday season.
| | |
| --- | --- |
| SPECIALTY | Gourmet hampers |
| SELECTION SIZE | Large |
| STARTING PRICE | Starts at €47 |
| DELIVERY FEE | Starts at €7.99 |
| WEBSITE | https://irishgourmet.ie/ |
| SOCIAL MEDIA | |
| CONTACT DETAILS | +353 (0)1 657 1935 |
WHAT PEOPLE LIKE
DEDICATED TEAM. The team of Irish Gourmet is composed of truly dedicated and highly accommodating people that provides good service to all of their beloved customers. They always make sure that they get the best that they deserve and that they have a good experience with them.
PRODUCTS
Wine and Cheese Hampers – €63.49 to €300
Fruit Hampers – €47 to €300
DELIVERY AND PAYMENT
Contact shop for details.
6.      GIFT BLOOMS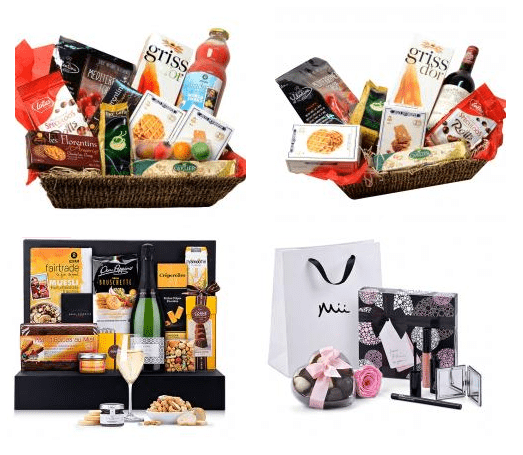 Gift Blooms houses hundreds of different hampers appropriate for all kinds of occasions. While most of their hampers are filled with food products, these are all guaranteed to be in the freshest and finest qualities.
These hampers are also packaged securely and beautifully so they are readily available should you wish to have them delivered right away.
WHAT PEOPLE LIKE
HIGH QUALITY GIFT BASKETS. When you visit Gift Blooms webshop, you will be greeted with their exceptionally beautiful gift baskets which are perfect for corporate and special gifting.
RELIABLE SERVICE. Still don't know what to purchase? You might consider calling their staff for a couple of suggestions or questions/queries on what gift hampers to give or not to give. They would be very happy to be of service to you.
PRODUCTS
Coffee Gift Baskets – €50 to €300
Chocolate Gift Baskets – €10 to €300
DELIVERY AND PAYMENT
PayPal, MasterCard
7.      BLOOMING AMAZING FLOWER COMPANY

Blooming Amazing Flower Company lives by one philosophy: "Whatever the occasion, we promise to create the right impression." Established in 1996 by Anna Finlay, this shop has several years of experience to offers its customers, including a team of highly skilled and creative florists.
They specialize in exotic flowers and foliage, perfect for anyone looking for something fresh and exciting to give.
SPECIALTY
Exotic floral arrangements
SELECTION SIZE
Large
STARTING PRICE
€50 – €200
DELIVERY FEE
Calculated at checkout
WEBSITE
www.bloomingamazing.ie
SOCIAL MEDIA
CONTACT DETAILS
(01) 491-0233 |

[email protected]
WHAT PEOPLE LIKE
MULTI AWARD-WINNING FLORISTS. Over the years, Blooming Amazing Flower Company has established a reputation as the innovative, quality Dublin florist.
WITH BOTH CREATIVITY AND EXPERIENCE. They employ a highly skilled and creative team of florists. Their work is based on a love of design that highlights the beauty of flowers.
PRODUCTS
Fruit Gift Hamper – €85 – €135
Gift Hamper and Aloe Vera Plant – €150
DELIVERY AND PAYMENT
Visa, MasterCard, American Express, PayPal, Diners Club