The 7 Best Options for Chocolate Delivery in KL
There's no such thing as too much when it comes to delicious chocolates and these shops listed below will definitely agree.
Treat yourself with some sweet treats delivered directly to your address by these chocolate delivery shops in KL.
1.      FLORYGIFT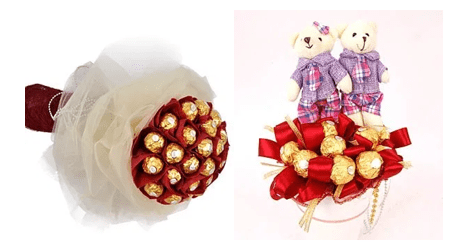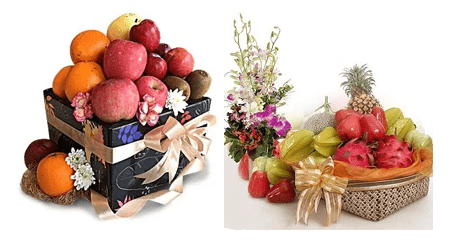 Florygift is your one-stop shop when it comes to premium quality gift products. One of their most popular products are chocolates which are also available for delivery.
These chocolates come in different sizes, shapes, and presentation but one thing in common is they are all scrumptious and best in quality.
WHAT PEOPLE LIKE
You will be pleased to know that their chocolate products are sold at very affordable prices without having to compromise the quality and quantity.
CHOCOLATES FOR ALL OCCASIONS. Whether you are sending chocolate gifts for a birthday celebration, mothers' day, Valentine's Day, Christmas, etc., Florygift can always provide you with the best kind they have in their collection.
PRODUCTS
Chocolate Gifts – RM109 to RM500
Fruit Hampers – RM100 to RM500
DELIVERY AND PAYMENT
Major debit and credit cards, Bank transfer
2.      BLOOM.COM.MY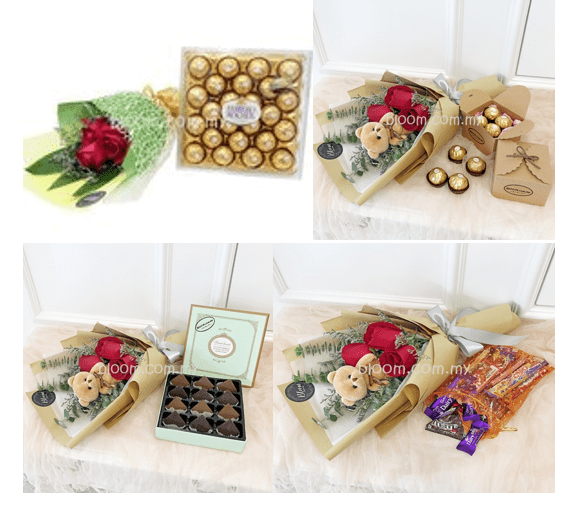 Level up your romantic gesture by not only sending your special someone a bouquet of roses but with added bars of chocolates, too.
You can get these delicious goodies at Bloom.com.my and they come in different types, flavors, and sizes as well!
WHAT PEOPLE LIKE
AFFORDABLE PRICES. The shop makes sure that they keep their prices low while keeping their qualities high. You can find chocolate gift baskets in their collection for relatively low prices.
PRODUCTS
Flowers and Chocolate Gifts – RM105 to RM200
DELIVERY AND PAYMENT
Major Debit and Credit cards, Bank transfer
3.      JUNANDUS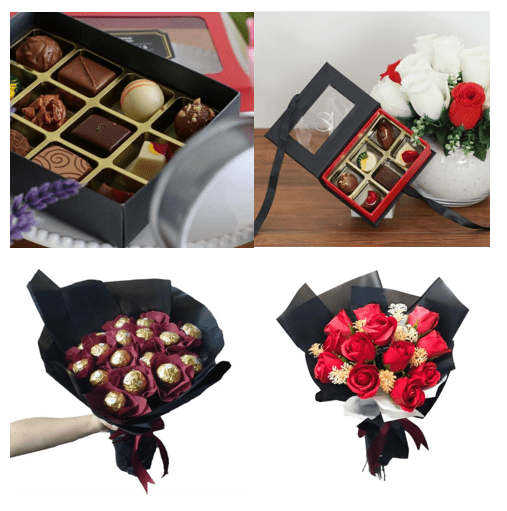 Junandus offers artisan products, primarily sweet goodies. This includes cakes, cookies, macarons, and of course chocolate treats.
The shop holds a passion for guaranteeing client satisfaction by offering a seamless and complete online shopping experience. Not only do they offer a secure and complete online shopping experience, they also do gifts delivery to any location in KL.
WHAT PEOPLE LIKE
SAME DAY DELIVERY. Satisfy your cravings for chocolates and have them quickly delivered directly to your home by availing Junandus' same day delivery. This is offered anywhere in KL.
EASY TO ORDER. The shop makes it easier for their clients to place their orders and purchase their desired chocolates by simply visiting their website and settling their payments.
PRODUCTS
Chocolate Truffles – RM49 to RM79
Chocolate Flower Bouquet – RM89 to RM129
DELIVERY AND PAYMENT
Contact shop for more details.
4.      ROYCE'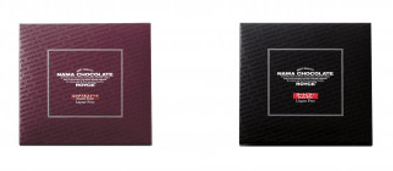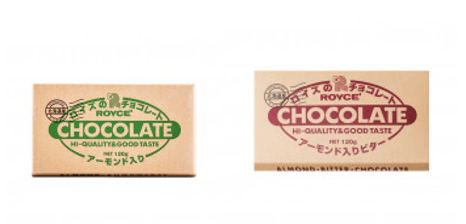 Royce' is one of KL's go-to shops when it comes to chocolate delivery as the shop offers a large selection of these sugary treats in a variety of kinds and flavors.
Whatever kind of occasion you may be celebrating or you're just having cravings for some delicious chocolates, Royce' guarantees to deliver premium quality chocolates right at your doorstep.
WHAT PEOPLE LIKE
TOP QUALITY PRODUCTS. Royce' prides itself with their collection of exceptionally great food and flower products that truly brings great value for money.
PRODUCTS
Nama Chocolate – RM52
Bar Chocolate – RM28
DELIVERY AND PAYMENT
Delivery is currently available to the following areas: Klang Valley (except Kuala Selangor, Sekinchan and Rawang).
5.      E-FLOWER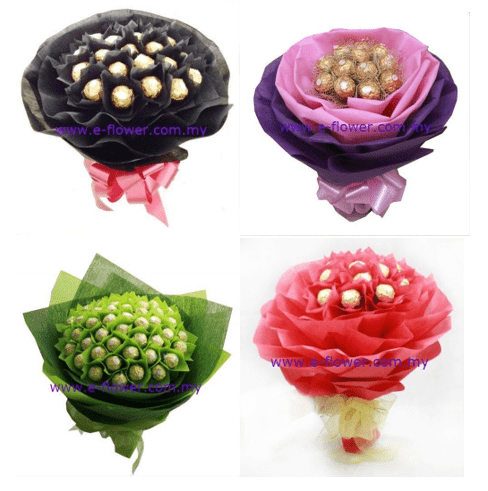 From fresh flowers and fruit baskets to tasty chocolates, E-Flower guarantees that they have everything you need.
All of their products were also pre categorized according to kind and purpose so you no longer have to spend too much time checking each of their items and you can just easily shop.
WHAT PEOPLE LIKE
GOOD SERVICE. The shop is not applauded for their delicious products, they are also recognized for their wonderful service starting from giving you the best options of chocolates up until their reliable delivery services.
VALUE FOR MONEY. E-Flower gives back to their beloved clients for all the money and trust invested in them and their products by creating premium quality products that will definitely please your mouths.
PRODUCTS
Chocolate Bouquets – RM100 to RM150
DELIVERY AND PAYMENT
PayPal, Visa, MasterCard
6.      NIELDELIA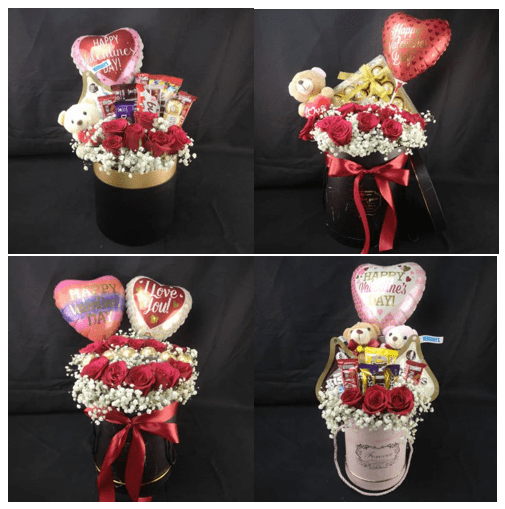 Make someone's day sweeter than ever by sending them these boxes of chocolates that Neildelia offers. These boxes are full of premium qualities that vary in quantity and each box is molded into unique designs with fresh flowers for added creativity.
Should you want to have these delivered on the same day of purchase, the shop will gladly do so and with guaranteed seamless service.
WHAT PEOPLE LIKE
HIGH QUALITY. Neildelia give their highest attention to every detail of their products. Not only do they maintain a high standard in the flavor and consistency of their chocolates, but they also make an effort to make their gift baskets presentable and perfect to pass as gifts.
PRODUCTS
Chocolate and Flower Arrangements – RM118 to RM300
DELIVERY AND PAYMENT
Major debit and credit cards, Bank transfer
7.      CHOCOLATE CONCIERGE

Chocolate Concierge is a small batch tree to bar chocolate maker with a commitment to the flavors unique to the #MalaysianSingleOrigin. Making good chocolate while doing good is important to them, that's why they are forging a sustainable relationship with their land and also empowering their community of growers.
WHAT PEOPLE LIKE
RETURNING TO THE ROOTS. Ask them about each chocolate's bean origin, and their bean to bar process. For them, the bean origin is the starting point of any chocolate dialogue.
PRODUCTS
DELIVERY AND PAYMENT
Contact for more details