The 6 Best Options for Wine Delivery in Nairobi
Don't bother breaking a sweat just to get yourself some good bottles of wine. Did you know that in Nairobi, you can order your favorite drink while just being cozy at home?
You read that right. We searched for the best options for wine delivery in Nairobi and we came up with these shops as listed below.
1.      DIAL A DRINK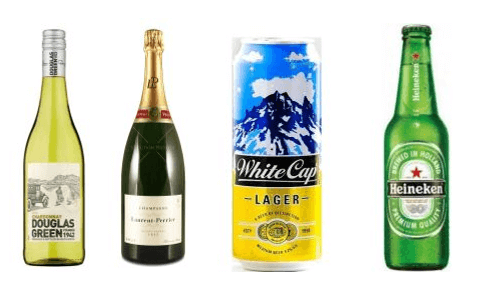 At Dial A Drink, you can get as many wine bottles as you want and the shop won't even charge you for delivery anywhere you are in Nairobi. They have a large selection of wines to choose from and more other liquors.
The shop also guarantees fast dispatch of products and you can expect your orders to be delivered right at your front door in just a few minutes.
WHAT PEOPLE LIKE
FREE DELIVERY. The clients of Dial A Drink are delighted by the shop's free delivery service because it cuts down their expenses while having a truly reliable service.
LARGE SELECTION. The shop does not only showcase their wine collection but they also have other premium liquors that you can also enjoy.
PRODUCTS
Wine – KES 1400 to KES 3000
Champagne – KES 4800 to KES 15000
Beer – KES 1400 to KES 3000
DELIVERY AND PAYMENT
Visa, MasterCard, M-Pesa
2.      OAKS & CORKS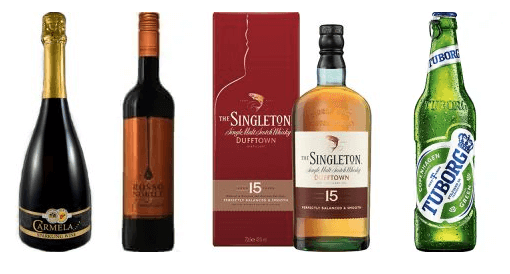 Oaks & Corks offers their service 24/7 so whether you choose to buy some wine in the middle of the day or on Saturday night, the shop guarantees to deliver your order in a snap.
If you are on a budget, you can easily filter their products by price so you'd have more affordable options. Nonetheless, Oaks & Corks promises that all of their wines and liquors are in the best qualities.
WHAT PEOPLE LIKE
PRODUCTS
Wine – KES 1000 TO KES 10000
Spirits – KES 1000 TO KES 10000
Beer – KES 180 TO KES 1000
DELIVERY AND PAYMENT
Contact shop for more details.
3.      NAIROBI DRINKS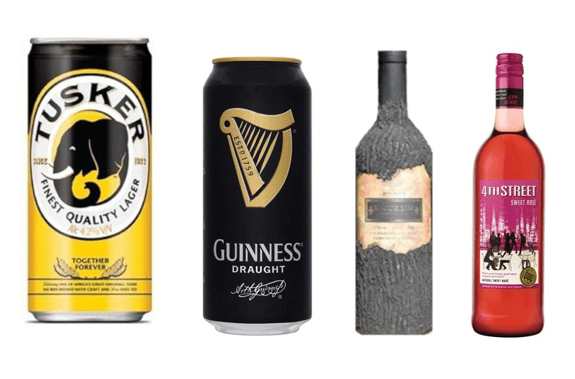 Nairobi Drinks promises to get you the finest wines all over the world and deliver them right in front of your doorstep. The shop has a huge inventory of wines which they secure to undergo strict quality control to make sure that they are equally of the highest qualities.
They are also offering these products at a very fair amount to make sure that you get the best value of your money.
WHAT PEOPLE LIKE
EXCEPTIONAL WINE. You'll be amazed at the great collection of wines of this shop. They have the most exquisite bottle of wine for every type of buyer.
PRODUCTS
Beer – KES 250 TO KES 5000
Wine – KES 1800 TO KES 9000
DELIVERY AND PAYMENT
Visa, MasterCard, M-Pesa, Cash
4.      DRINKS ZONE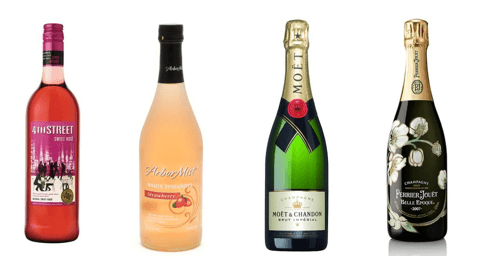 Drinks Zone has a great selection of wines that would truly leave a wine collector in awe. They provide access to excellent quality wine and they have a massive collection of it.
This just means that they could be your official wine shop for a big event for business or personal occasions.
| | |
| --- | --- |
| SPECIALTY | Luxury wines |
| SELECTION SIZE | Large |
| STARTING PRICE | Starts at KES 1000 |
| DELIVERY FEE | Calculated at checkout |
| WEBSITE | https://drinkszone.co.ke/ |
| SOCIAL MEDIA | |
| CONTACT DETAILS | 0743646618 |
WHAT PEOPLE LIKE
EASY TO ORDER. The shop has their own online shop through their website where you can browse and see through their collection. When you have finally selected your preferred wine, you can just simply click on it, fill up the payment details, and voila! Your wine is on the way to you.
24/7. Order anytime you want as the shop accommodates orders 24 hours a day, all days of the week.
PRODUCTS
Wine – KES1000 TO KES 10000
Champagne – KES 5400 TO KES 25000
DELIVERY AND PAYMENT
Contact shop for more details.
5.      WINE-ON-WHEELS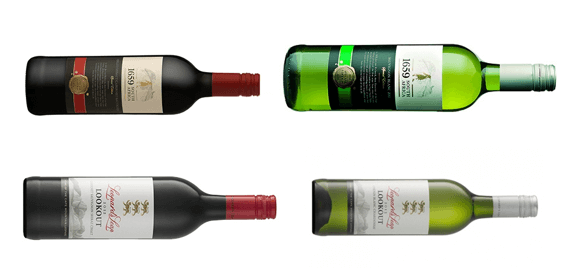 You don't have to break a sweat just to give yourself some good glass of wine because with Wine-on-Wheels, all you have to do is open your mobile, log on to their website, select your choice of drink, settle your payments, and in just a matter of minutes, your order will be on its way.
You'd even have the time to select the best movie and snack to pair it with!
| | |
| --- | --- |
| SPECIALTY | Large inventory of wines |
| SELECTION SIZE | Large |
| STARTING PRICE | Contact the shop for the price list |
| DELIVERY FEE | Calculated at checkout |
| WEBSITE | https://wines-on-wheels.com/ |
| SOCIAL MEDIA | |
| CONTACT DETAILS | +254 (0)20 2161628/ 2161629/ 2364334/ 8034207 |
WHAT PEOPLE LIKE
100% CUSTOMER SATISFACTION. The shop is known not only for their premium wines that truly taste so heavenly but also for their efficient delivery service.
PRODUCTS
DELIVERY AND PAYMENT
Note that 6 bottle minimum order applies, orders before 2pm same day delivery orders after 2pm will be delivered the following day. Monday to Friday only.
6.      KINYWAJI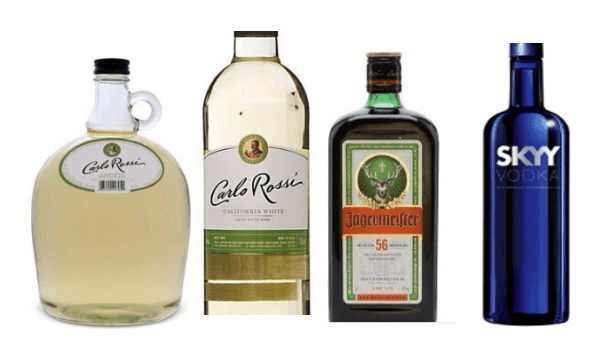 Kiniwaji is dedicated to delivering only the finest quality of wines to their customers. That's why they are very involved in the selection of the products they make available on their website.
They make it easy for locals from Nairobi to order wines right at their computers and even their phones.
SPECIALTY
Premium quality wines
SELECTION SIZE
Large
STARTING PRICE
Starts at KES 850
DELIVERY FEE
Calculated at checkout
WEBSITE
https://kinywaji.com/
SOCIAL MEDIA
Twt:@KinywajiKE

IG:@KinywajiKenya

CONTACT DETAILS
0759 637033
WHAT PEOPLE LIKE
CURATED PREMIUM QUALITY WINE. With their commitment to deliver only the best quality products, they make sure that they find the right wine. They hand-picked each wine that they made available on the site.
UNIQUE FLAVORS. Aside from the classic wine, they also explore other products with a unique taste and make it available in their shop.
PRODUCTS
Wine – KES 900 to KES 10000
Whisky – KES 850 to KES 15000
DELIVERY AND PAYMENT
PayPal, Visa, M-Pesa, MasterCard