The 9 Best Options for Cupcake Delivery in Brisbane
Parties and celebrations would not be complete without the presence of delicious pastries like cupcakes. Now, these heaven-sent food are not merely for consumption alone but they also give color and life to the party designs. With these cupcake providers in Brisbane, you will surely have the sweetest and best party of all time.
You can also have these cupcakes directly delivered to your events place. Know more about these shops and their services as you read the entire article.
NOTE: Due to the current pandemic crisis, some stores have limited their services in which they might only accept online and phone orders. We've indicated these policy changes for each shop on our list.
1.      THE CUPCAKE PATISSERIE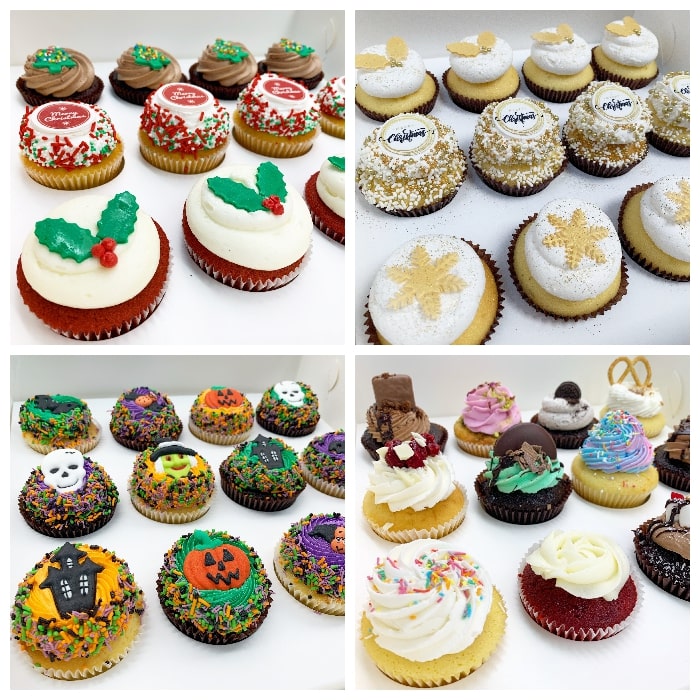 The Cupcake Patisserie opened its first location in Chermside, Queensland in 2013 until it moved to its current location in Albion just this 2019. The shop has a good reputation as being one of the best cake and cupcake providers in Brisbane and true enough, they never disappoint their clients with the kind of products and services they provide.
SPECIALTY
Buttercream cupcakes
SELECTION SIZE
Medium
STARTING PRICE
Starts at $30
DELIVERY FEE
Calculated at checkout
WEBSITE
https://www.thecupcakepatisserie.com.au/same-day-delivery
SOCIAL MEDIA
FB:https://www.facebook.com/thecupcakepatisserie/

IG:@thecupcakepatisserie

Twt:@ccakepatisserie

CONTACT DETAILS
(07) 3862 3179.
WHAT PEOPLE LIKE
CATERING SERVICES. If you can't get enough of the shop's delicious and warm cupcakes, you can always have them cater your next home celebration or corporate event as they offer catering services around Brisbane.
WONDERFUL SERVICE. The shop is applauded for their smooth and great service not only for their catering but their daily business with their beloved clients.
PRODUCTS
Christmas Cupcakes – $30 to $50
Birthday Cupcakes – $30 to $50
DELIVERY AND PAYMENT
Contact shop for details.
2.      UBER EATS
Craving for something salty? Sweet? Spicy? Maybe you're quite parched and dreaming of a cup of lemonade with ice? UberEats saves the day. It is an app where you can get almost anything you want as they have partnered up with various food shops including those who produce scrumptious cupcakes.
WHAT PEOPLE LIKE
EASY TO ORDER. All you have to do is log in to the app, type what restaurant you want to order from, waiting for the delivery guy's confirmation and voila, you got yourself an instant to-go food
LARGE SELECTION. Since the app is working with various restaurants and food providers, they are able to create a huge pool of selection for you to choose from.
PRODUCTS
Colourful Cupcakes – $11 to $40
DELIVERY AND PAYMENT
Contact shop for details.
3.      MR T'S BAKERY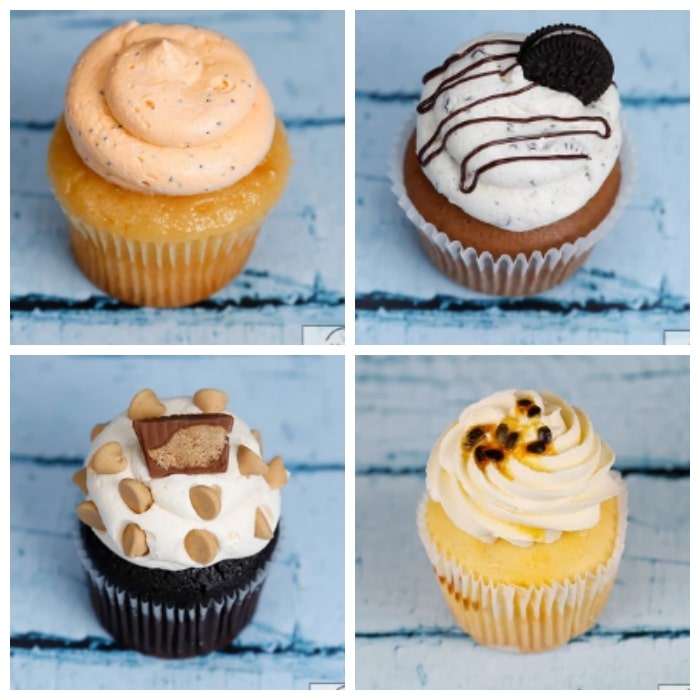 The team of Mr T's Bakery makes sure that all of the baked goods coming from their shop are always fresh and made of the finest ingredients. The team is also composed of talented and creative bakers and cake designers who create original and impeccable cupcake flavors that you will definitely love.
WHAT PEOPLE LIKE
ORIGINAL PRODUCTS. All of the pastry products sold from Mr. T's Bakery are guaranteed to be in the best quality as the shop implement strict quality control of all of their ingredients and they make sure that their products are originally and uniquely created.
PRODUCTS
Gourmet Cupcakes – $48 to $51
DELIVERY AND PAYMENT
AMEX, Apple Pay, Mastercard, Visa, Google Pay, Shopify, PayPal
4.      THE CUPCAKE PARLOUR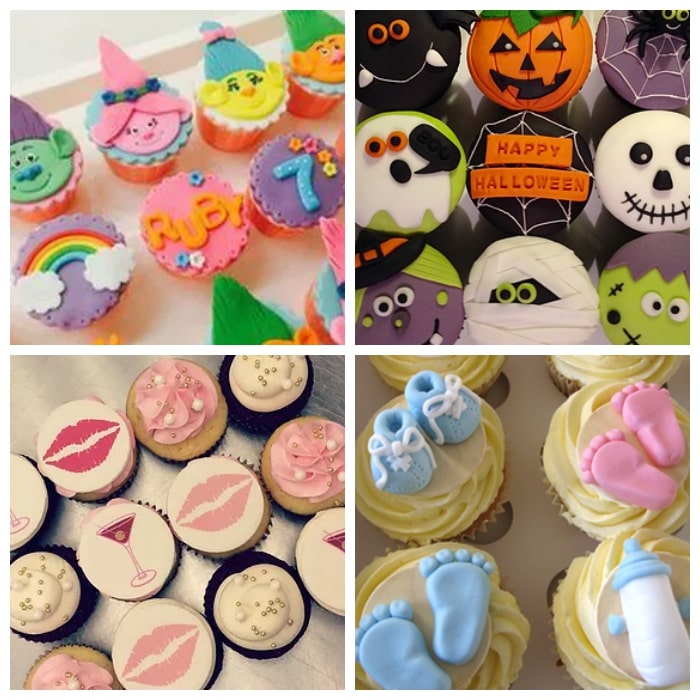 Are you throwing a birthday bash very soon and you wonder what kind of food will both please your guests eyes and tummy? Well look no more because The Cupcake Parlour is here to help. They have a collection of creative cakes and cupcakes which you can also have them designed according to the theme of your event to make sure that they match the motiff and at the same time guests will be delighted with how great your desserts taste.
SPECIALTY
Creatively designed
SELECTION SIZE
Large
STARTING PRICE
Contact the shop for the price list
DELIVERY FEE
Calculated at checkout
WEBSITE
https://www.thecupcakeparlour.com.au/
SOCIAL MEDIA
FB:http://www.facebook.com/CupCakeParlour1

IG:@thecupcakeparlourbrisban

CONTACT DETAILS
(07) 3180 4878
WHAT PEOPLE LIKE
HEALTHY OPTIONS. If you still want to enjoy the cream filled cupcakes laid before your eyes, The Cupcake Parlour has created a healthier menu for you. The shop creates gluten-free, vegan, and sugar-free cupcakes that you will totally enjoy.
Unleash your inner artist and create and design your own set of cupcakes as the shop offers DIY products.
PRODUCTS
Vegan Cupcakes
Gluten-Free Cupcakes
DELIVERY AND PAYMENT
Contact shop for details.
5.      LITTLE BIRDY CAKES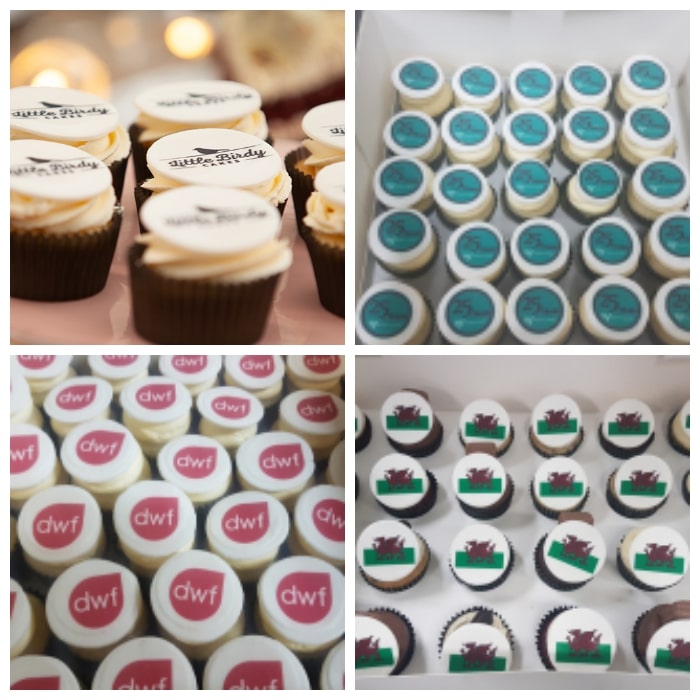 Little Birdy Cakes was built out of the owner's passion for baking, but contrary to what many people think, baking is not a piece of cake and this is what the founder of Little Birdy Cakes realized when the shop is starting. But, with dedication and hardwork, the shop has paved its way to the business and is now known for serving premium quality cupcakes that Brisbane truly enjoys.
| | |
| --- | --- |
| SPECIALTY | Corporate cupcakes |
| SELECTION SIZE | Large |
| STARTING PRICE | Contact the shop for the price list |
| DELIVERY FEE | Calculated at checkout |
| WEBSITE | https://www.littlebirdycakes.com.au/ |
| SOCIAL MEDIA | |
| CONTACT DETAILS | 0426 503 875 |
WHAT PEOPLE LIKE
BRAND CUPCAKES. Do you want to market your brand in a unique yet tasteful technique? Why not avail Little Birdy Cakes' offer of creating edible brand cupcakes so you get to promote your brand while giving them delicious treats.
CHOOSE YOUR STYLE. The shop has made their website comprehensive and easy to navigate so from there you get to decide how your cupcakes will look like even the topper size.
PRODUCTS
DELIVERY AND PAYMENT
Contact shop for details.
NOTE: This store is on a temporary hiatus because of COVID 19. Follow their Facebook and Instagram to know when they'll be back in operation.
6.      VANILLA POD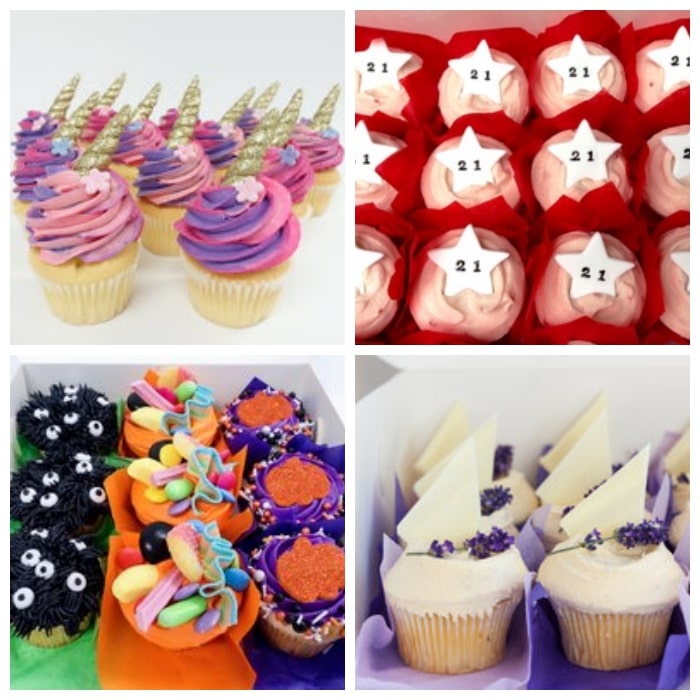 Preppin' for a party or are you just simply craving for some delicious and sweet treats? Fret not because Vanilla Pod is always available to provide you with one of the best tasting cupcakes in Brisbane. The shop is always flooded with messages and orders that is why they might need longer time to process your orders. Nevertheless, they guarantee to provide you with the best that you truly deserve.
| | |
| --- | --- |
| SPECIALTY | Celebration cakes |
| SELECTION SIZE | Large |
| STARTING PRICE | Contact the shop for the price list |
| DELIVERY FEE | Calculated at checkout |
| WEBSITE | https://www.vanillapod.com.au/cupcakes |
| SOCIAL MEDIA | |
| CONTACT DETAILS |  07 3268 7285 |
WHAT PEOPLE LIKE
CREATIVE DESIGNS. Vanilla Pod is an expert in creating fancy designed cakes and cupcakes which is ideal if you are having a themed party or you just simply enjoy a work of art incorporated in baking.
PRODUCTS
DELIVERY AND PAYMENT
Contact shop for details.
7.      SPECIALITY NOT SPECIALTY

Speciality not Specialty definitely suits their name because they are unparalleled in creating custom made cakes for any occasions! For 40 years now, they have been doing cake decoration that started as a hobby and has become a full-time business.
They focus on creating cakes that will definitely dazzle you, so they make sure that they listen and communicate to understand your preferences. You could even show them a picture of what you are aiming for, and they could create it exactly, or even better than what you expect!
WHAT PEOPLE LIKE
PERSONALIZED CAKES. Their custom made cakes are guaranteed to be special and fit exactly the occasion that you need it for.
100% CUSTOMER SERVICE. The owner is very much involved and willing to listen to any specific request you make. They are also willing to connect you to cake making workshops if you are interested.
PRODUCTS
Adult Birthday Cakes
Cheesecakes
DELIVERY AND PAYMENT
Contact them for delivery and payment details. They have also reopened on Monday 18th May, 2020, following the COVID-19 Restrictions.
8.      SWEETHEARTS CUPCAKES

Sweethearts Cupcakes create delicious cupcakes made with love. The owner, Jo, has long dreamt of having her own bakery. After leaving her corporate job, she completed cookery school and started Sweethearts Cupcakes in Paddington.
Since then, she has been creating beautiful, yummy and decadent cupcakes that bring warmth to any clients' soul. Sweethearts Cupcakes also create stunning sugar cookies, vegan and gluten-free options.
WHAT PEOPLE LIKE
HEALTHY OPTIONS. They offer vegan and gluten free options.
CREATIVE FLAVORS. They have nailed the best classic flavors, as well as adding original twists too. All while looking very pleasing to the eyes!
PRODUCTS
Custom cupcakes and cookies
Seasonal cupcakes and cookies
Classic cupcakes in store
DELIVERY AND PAYMENT
Email [email protected] for more information
9.      VANILLA CUPCAKERY

Vanilla Cupcakery was established in 2011, and has since created numerous cupcakes for corporate events. Their specialty, corporate logo cupcakes can be customized with over 26 flavours that will surely leave remarkable impressions to your company's clients or guests.
Other than corporate cupcakes, they also offer cookies and cakes which are also available for customization. May it be formal company events, or birthday surprises for a loved one, Vanilla Cupcakery can provide it for you.
WHAT PEOPLE LIKE
BRAND CUPCAKES. Advertise your brand uniquely through the use of their delicious pastries
CREATIVE DESIGNS. They are able to create whatever cupcake you what in whatever theme or color scheme you need.
PRODUCTS
Fit for a Princess Giant Cupcake – $90.00
Rainbow Mini cupcakes – $30.00
DELIVERY AND PAYMENT
They accept Cash, VISA, Mastercard, American Express, Paypal, EFTPOS and Direct Deposit. Their in-house delivery team is available to the Sydney CBD and Sydney metro areas.