The 11 Best Options for Flower Delivery in Christchurch
Looking to send flowers to Christchurch? You have come to the right place.
8 hours, 16 coffees and a lot of emails and phone calls later we narrowed down our list to our favorite flower delivery options.
Let's get started with our list of the best options for flower delivery in Christchurch.
Note: As of May 14, New Zealand is placed under Alert Level 2, allowing most establishments to slowly return to their normal operations. Most of the flower shops featured in our list are starting to accept orders for pickups and deliveries.
We've noted the shops with notable policy adjustments below.
1. NZ Blooms


| | |
| --- | --- |
| BEST FOR | Beautifully curated bouquets for all occasions |
| SELECTION SIZE | Medium |
| PRICE RANGE | NZ$100 – NZ$230 |
| DELIVERY FEE | Free Same Day Delivery |
| WEBSITE | www.nzblooms.com |
| CONTACT | Contact Form |
With Flowers & CO New Zealand, you don't have to suffer through last-minute supermarket dashes and disappointing deliveries. You can conveniently buy their beautiful bouquets for all occasions online, at your own time and comfort, and simply wait for the flowers to be delivered in no time with their 90-minute guaranteed express delivery! They have developed their bespoke presentation boxes that not only highlight the beauty of the flowers inside, they also serve to preserve and protect every petal. Lastly, you won't have to blow your budget with their budget-friendly options that are equally stunning.
2. Jenny Burtt Florist

(Source)
Instead of cut flowers in paper wraps, flower cones or vases, Jenny Burtt's posy in a cup or jug adds a touch of charm and whimsy to their product. This hip and modern twist to the table arrangement is perfect for sprucing up your work space or brightening a room. You can also purchase seasonal blooms wrapped simply in paper. Your recipient can simply transfer the cut flowers into a container with clean water.
Note: Jennt Burtt Florist will continue to deliver flowers throughout the pandemic, but is working on a limited variety of flowers. Customers may check which ones are available on the website.
3. Harakeke Florist

(Source)
BEST FOR
Modern, minimalist floral designs
SELECTION SIZE
Medium
PRICE RANGE
From NZ$ 35
DELIVERY FEE
Free  Christchurch delivery for orders over NZ$70
Same day delivery available on orders placed before 2pm Monday to Friday to residential and 11am to work address.
WEBSITE
www.harakekeflorist.co.nz
INSTAGRAM
@harakekeflorist
CONTACT
03 3669545 / 0273356720 | [email protected]
PAYMENT
American Express, Apple Pay, Mastercard, VISA
Established in 2007, Harakeke is passionate about all things flowers with a team committed to arranging beautiful floral displays for corporate clients, bridal parties and individual customers. Laura McGuire and her team at Harakeke florist always to strive to inject wow factor into each and every floral creation. They also sell a curated range of giftware to accompany the gorgeous flowers they sell.
Note: It will open its physical store starting May 14 but will only one customer at a time. Customers are still advised to opt for deliveries.
4. Blooming Local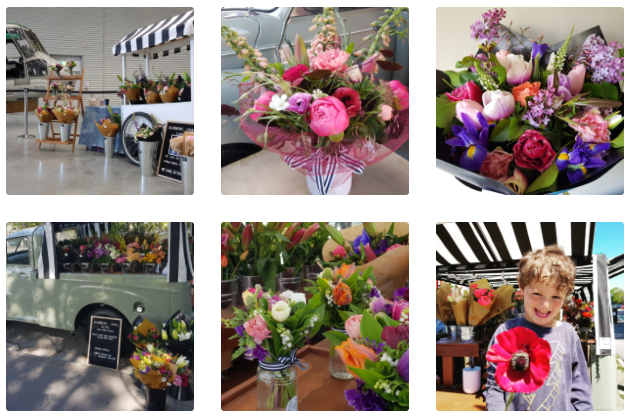 (Source)
What's unique about Blooming Local is that they are Christchurch's first mobile florist truck. No matter where you are, they can go to you!
From the reviews of their previous clients, some mentioned that they adored how their range of handheld bouquets are available in several shapes and styles. The reason behind this is because they were abel to choose what kind of style fits the occasion the most.
Another factor why people love them is they are open from Tuesday to Saturday, from 9 AM to 5PM. And the locations they usually park up at are Lyttleton Farmers Market, The Colombo, and North Beach Coffee Shed.
People prefer to buy from them because they grow their own flowers within Canterbury's natural seasons, with sustainable and organic practices. For flowers that they don't grow themselves, they still buy it from local growers.
5. Garden City Florist

(Source)
BEST FOR
Box arrangements for special occasions
SELECTION SIZE
Large
PRICE RANGE
From NZ$12
DELIVERY FEE
Calculated at checkout
WEBSITE
www.gardencityflorist.co.nz
INSTAGRAM
CONTACT
+64 3 341-0002 |

[email protected]

PAYMENT
PayPal, Mastercard, Visa
With a large network of florists in Christchurch as well as internationally, Garden City Florist is able to provide a large variety of options for their customers—both in terms of cost and design. The more elegant and luxurious among their big catalogue are the flower boxes or box arrangements especially when they use mixed blooms to add pops of colour and interesting texture.
6. Ilam Florist

(Source)
BEST FOR
Table arrangements and corporate flowers
SELECTION SIZE
Small
PRICE RANGE
From NZ$15
DELIVERY FEE
NZ$15
WEBSITE
www.ilamflorist.co.nz
INSTAGRAM
CONTACT
(03) 358 5396 |

[email protected]

PAYMENT
Visa, Mastercard
In case a big event is coming up or you are about to attend a party or housewarming without a ready gift to give to the host, Ilam Florist can help you out. They have an excellent selection of lush arrangements suitable for corporate events, grand openings and housewarming. And even if you are unavailable to send your well wishes, their reliable flower delivery in Christchurch would be able to convey your congratulations. For same day flower delivery, you need to order before 2pm.
Note: Like most shops in our list, Ilam Florist will continue its services throughout the pandemic. Customers may send in their orders on Facebook or through their website.
7. Kim Chan Events Limited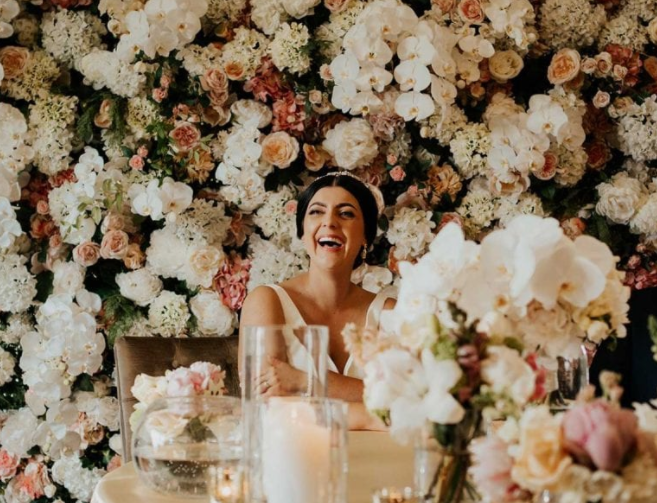 (Source)
| | |
| --- | --- |
| BEST FOR | Floral Design for Special Events |
| SELECTION SIZE | Large |
| PRICE RANGE | Contact for more information |
| DELIVERY FEE | Calculated at checkout |
| WEBSITE | https://www.kimchan.co.nz/ |
| INSTAGRAM | https://www.instagram.com/kimchanevents/ |
| CONTACT | [email protected] |
| PAYMENT | Contact for more details |
Kim Chan Events specialize in event setup and design for Weddings, Corporate Events and Conferences, Funerals and other Social Functions. In comparison to the other shops in this list, their team of wedding and event stylists have a unique and creative style that can make your event extra special.
Previous clients mentioned that they absolutely recommend Kim Chan Events Limited to the people because they took their ideas and concepts before they add their creative touch to it. Through this, the company was able to surapass the expectations of their clients.
The testimonial of a client that was tasked to transform a three thousand square meter warehouse said that even though the process took five weeks to complete, Kim was the most essential part of the team. From brainstorming sessions into coordination with the painters, builders, and audio visual technicians she was present and never missed out on anything important.
In case the event you are plannig is not on their list of services, feel free to call them and they will be happy to talk with you and your requirements.
8. FlowerBiz Florist

(Source)
BEST FOR
Personalised floral designs
SELECTION SIZE
Medium
PRICE RANGE
From NZ$75
DELIVERY FEE
Deliveries Monday to Saturday Christchurch City and Suburbs (All Items include Courier Cost)

Phone Orders Available 24 Hours

WEBSITE
https://www.flowerbizflorist.co.nz/
INSTAGRAM
CONTACT
03 326 7038 | [email protected]
PAYMENT METHODS
Visa, Mastercard, PayPal
FlowerBiz is an online florist based in Christchurch offering personalised florist services to ensure customer satisfaction. Their flowers are sourced from their personal grower which means they only use farm-fresh flowers for their bouquets and arrangements.
9. Kesgrove Flowers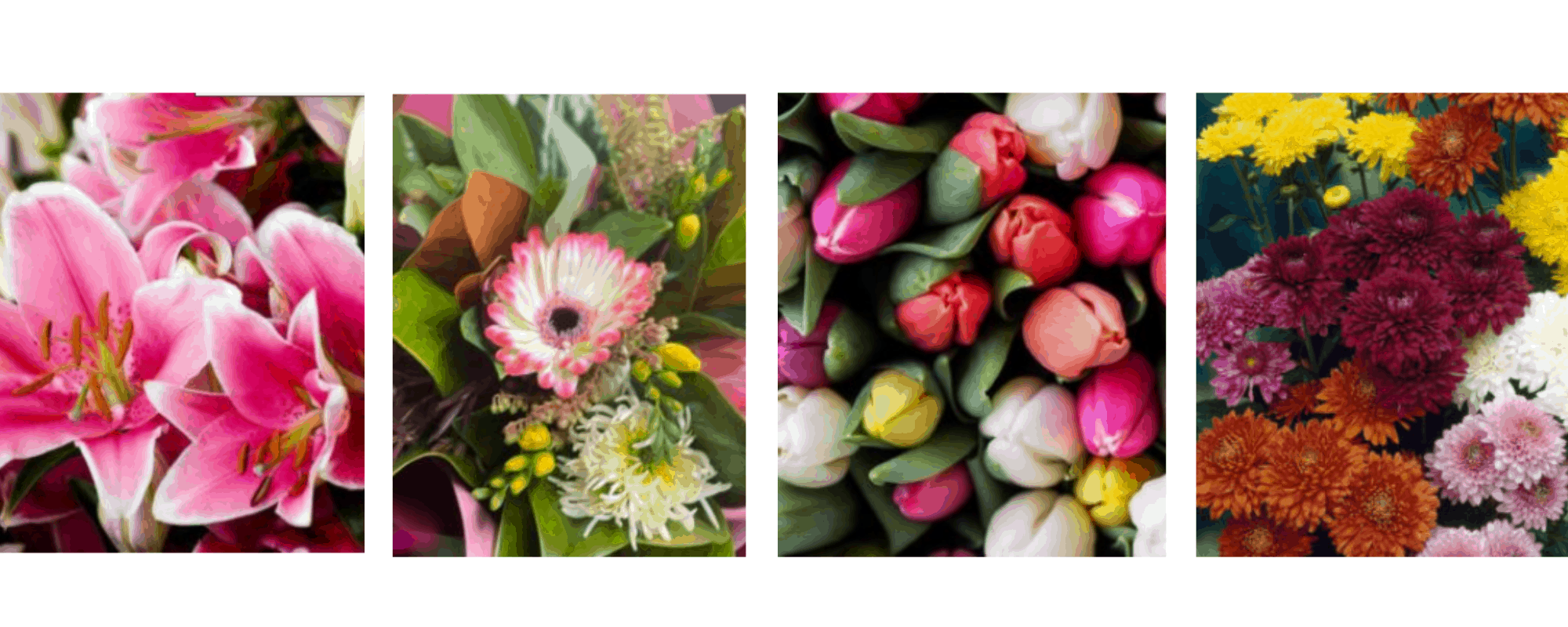 BEST FOR 
Wide variety of flowers
SELECTION SIZE

Medium

PRICE RANGE 

$10-$80

DELIVER FEE

Calculated at checkout

Free for orders above $80

WEBSITE 

https://kesgroveflower.com/

CONTACT  

03-356 2196 |

[email protected]

PAYMENT

Contact for more information
If you want to further support local growers, then Kesgrove Dairy and Flowers should be among your top choices. This flower shop sources fresh and seasonal flowers directly from local growers.
Kesgrove takes pride in its floral arrangements that come as affordable as $10. Despite its low price, Kesgrove still delivers fresh and beautiful flower bouquets and baskets to its customers.
Aside from its low prices, Kesgrove also makes flower delivery affordable by offering free delivery for orders exceeding $80.
But what really makes Kesgrove unique as a flower shop is that it also sells stems and lilies for those who want more than just the ordinary flower bouquets and baskets.
Additionally, its flower deliveries come with personalized notes and some generous instructions on how to take care and keep the flowers fresh for as long as possible.
10. Lea's Flowers

Lea's Flowers is a flower shop that is both named and founded by Phoebe Lea which capitalizes on their idea of combining both the idea of sustainability and floristry. They specialize in creating formal and special occasion flower wear synch as corsages and boutonnieres offered both at high-quality and competent rates.
They pride themselves on providing the said flower wears that are sourced locally and pesticide-free from both the flowers used and the greens that accompany it. Each order is also made to order and is created specifically for the client's individual style and needs based on their said occasion and preference.
Clients may also refer to the website in order to know which flowers are in-season as the business aims to source in-season flowers and flora native to the area.  Furthermore, they can also choose to arrange a meeting with the florist in order to discuss their personal preferences and other concerns such as the budget for the said product as well.
We recommend this flower shop for clients looking for custom-arranged flower wear such as corsages that are highly customizable, affordable, and do good for the environment, and promote local sustainability due to their unique and strong commitment to the said areas. 
11. Carlton Flowers


| | |
| --- | --- |
| BEST FOR | Customized and thematic floral arrangements |
| SELECTION SIZE | Medium |
| PRICE RANGE | NZ$15 – NZ$150 |
| DELIVERY FEE | Calculated upon Checkout |
| WEBSITE | https://www.carlton-flowers.com/ |
| CONTACT | |
Carlton Flowers is a renowned flower boutique in the area that features a wide array of flower options along with other items such as chocolates and soft toys to enhance a client's gifting experience. Run by professional ladies in the said field, they can create floral arrangements for various occasions such as weddings, anniversaries, and birthdays among many others.
Starting at $40 their online shop features pre-designed bouquets and posies and another section entirely for fully customized orders as well. They could better enhance the user interface of their online shop to avoid confusion for client visiting the site for the first time.
While they strive to stick with the photos shown as much as possible, there are cases that they might substitute flowers that are in-season since there might be limited availability. They can guarantee though that the general theme of the overall arrangement will remain faithful to what is discussed to the client.
Delivery fees are not fixed and are only available upon checkout, but they readily accept various payment methods for the convenience of the client. Should there be any deficiencies with the order however, clients may also contact them within 48 hours to address any problems.
So that was our list of the best options for flower delivery in Christchurch. How did we do? Let us know in the comment section below.
Looking to send flowers to Auckland or Wellington? Click here or here to read our lists!