The 6 Best Options for Florists in Taupo
Flowers has always been a part of our lives. They are used to either provide adornment for the event or as a gift for our little and big achievements. Flowers highlight our small school events and biggest milestone in life. From that, we always thought that flowers are for big occasions and celebrations only. We are certainly surprised if we received flowers for no special reason. Why not relive that moment? Surprise a special person and make their day even more brighter with flowers. Here are six of the best florists in Taupo.
Note: With the easing of lockdown in New Zealand, most flower shops in our list are now allowed to return to their regular operations, accepting walk-in customers and doing deliveries. We've noted the florists with relevant policy adjustments below.
1. Fantasia Florist

Source
| | |
| --- | --- |
| Best For | |
| Selection | Medium |
| Price Range | Starts at $ 40 |
| Delivery Fee | |
| Website | http://www.fantasiaflorist.co.nz/ |
| Contact | 07 378 7417 | 027 4411 560 |
| Payment | |
Fantasia Florist offers a great selection of flowers for romantic and friendly gestures. They also claim that their floral arrangements are perfect for different age groups. They also have different wrapping options like baskets, hand tied, wrapped and others. Apart from that, they also offer plants and gifts for various occasions.
Note: It's only accepting pre-orders as of the moment. Deliveries may time some time given the limited selection of flowers.
2. XOX Floral

XOX is a small flower shop that is actually based on the home of its head florist. They specialize in making flower arrangements that looks like taken from its natural environment. XOX source most of its flowers from their own garden and their friends' garden. They make their floral arrangements that it seems perfectly taken from the natural scenery. 
Note: One of the many shops that remained business as usual despite the pandemic. Customers may send in orders via its website
3. Bloomin Forever

Blooming Flowers is a product of a mom and daughter team driven by passion for making people happy and love for flowers. Their 25 years journey turned their humble beginning to a full service flower shop. They specialize in creating flowers abreast with the current trends in the floral industry. So, if you're tired of the classic designed flowers, Bloomin Flowers is the right florist for you.
4. Eventrent.co.nz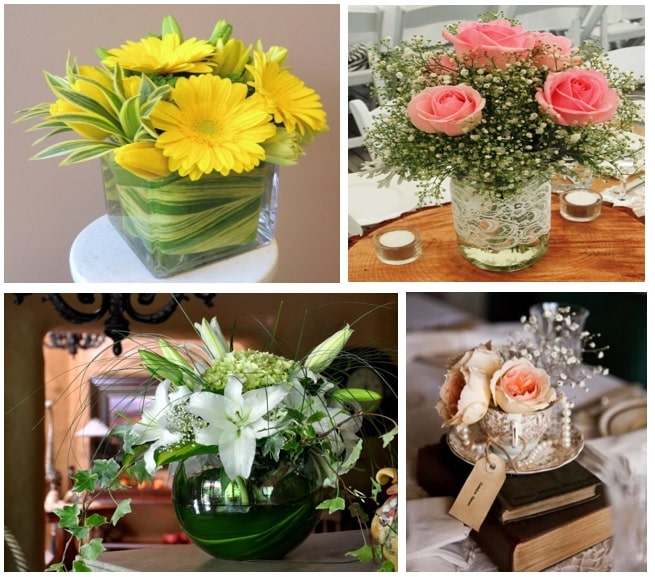 Eventrent.co.nz is a full time event organizer that helps you with your personal and business events. They operate fully from renting, designing, and decorations. They have a great portfolio of flower arrangements for centerpiece and floral decorations. They guarantee that they provide quality services for all aspects of the event. If you're looking for an event organizer, Eventrent.co.nz is the right one for you.
5. The Flower Girl
| | |
| --- | --- |
| Best For | Unique Floral Designs |
| Selection | Medium |
| Price Range | Starts at $ 60 |
| Delivery Fee | $ 10 |
| Website | https://www.theflowergirl.co.nz/ |
| Contact | 07 378 0105 |
| Payment | Paypal |
The Flower girl came from a dream of a little girl to have her own shop to express her love for flowers. This came into reality two years ago. The owner of The Flower Girl is ready to take on the challenge to channel her love for everything floral into a great piece of art. With that, the shop is committed to create stunning floral arrangements which is backed by great customer service.
6. Florist NZ
Florist NZ offers Designer's choice to sympathy sheaf, sympathy wreath, white floral arrangements, roses and many more. Their creative florist will make a one of a kind floral arrangement to suit your need. They also give you an option to increase the amount you will pay if you wanted a premium or bigger flowers. Florist NZ has a big selection of flowers, so they might have the best arrangement for you.