The 11 Best Options for Flower Delivery in Maidstone
While all of them have the same goal of providing high quality flowers to everyone in their area, each florist has their own special way of amusing and satisfying their clients.
Take a quick look at these florists in Maidstone listed below and see which one perfectly match your style and preferences when it comes to flower delivery.
1.      NICKI'S FLORIST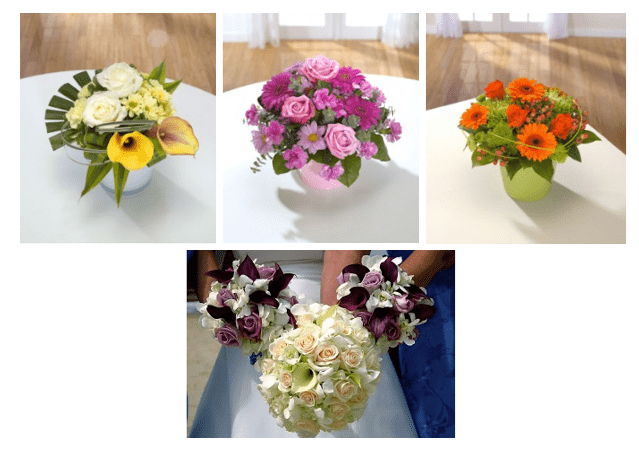 At Nicki's Florist, customer satisfaction is always their number 1 priority that is why they make sure to craft only the finest and freshest flower arrangements that will not only amuse your eyes but your hearts as well.
They regularly offer a daily flower delivery service across Maidstone so if you have a special event or just a random day and want to send someone flowers, you can always contact Nicki's Florist and they will certainly help you.
| | |
| --- | --- |
| SPECIALTY | Fresh flower arrangements for all occasions |
| SELECTION SIZE | Large |
| STARTING PRICE | Contact the shop for the price list |
| DELIVERY FEE | Calculated at checkout |
| WEBSITE | http://www.nickisflorist.co.uk/ |
| SOCIAL MEDIA |   |
| CONTACT DETAILS | 01622 685849 |
WHAT PEOPLE LIKE
AFFORDABLE ARRANGEMENTS. Aside from their collection being filled with exceptional floral designs, another reason why the people of Maidstone love Nicki's Florist is because of their affordable prices.
FUNERAL TRIBUTES. Nicki's Florist also creates flower arrangements that will bring honor to your parted loved ones. They have products ranging from wreaths to casket sprays.
PRODUCTS
Wedding Flowers
Flower Arrangements
DELIVERY AND PAYMENT
Contact shop for more details.
2.      MR FLOWER

Mr Flower is one of the largest florists not only in Maidstone but in the entire United Kingdom. The shop takes pride in their large collection of fresh flower arrangements, exclusively designed by their team of extremely professional and talented florists and designers.
Their modern approach to floral designing truly unleashes the beauty of the flowers, backed with their perfect balance of colors, texture, and style. Whatever your budget or preference may be, Mr. Flower guarantees to provide you with 100% customer satisfaction.
WHAT PEOPLE LIKE
SAME DAY DELIVERY. The shop offers same day delivery to a wide range of areas including Gravesend, Medway, Maidstone, Sittingbourne, Thanet and surrounding towns.
FRESH FLOWERS. Mr Flower makes sure to provide only the freshest and finest kinds of flowers to their beloved clients and you are always guaranteed with garden-fresh blooms every day.
PRODUCTS
Flower Arrangements – $30 to $50
Hand tied Flowers – $24 to $300
DELIVERY AND PAYMENT
Contact shop for more details.
3.      ARABESQUE FLORIST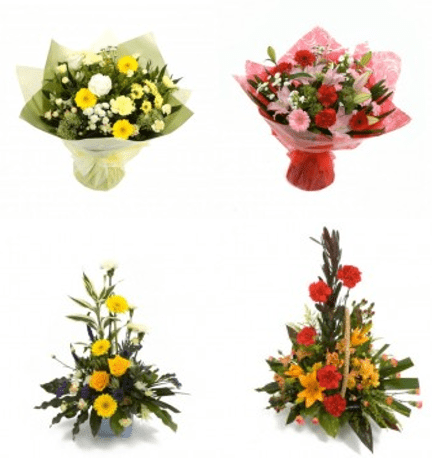 For 20 years, Arabesque Florist has been creating and delivering beautiful flower arrangements to the entire area of Maidstone. They particularly specialize in wedding and funeral flowers, but also extends their collection to hand-tied bouquets and potted plants.
Their speedy delivery and overall wonderful customer service sets Arabesque Florist apart from its competitors. If you need some professional advice in selecting the most appropriate flower arrangement, their team is always available to help you out.
WHAT PEOPLE LIKE
Their skills and knowledge in flower arrangement and delivery are undeniably promising that is why a lot of customers have put their trust in the shop in providing them with high quality flowers.
PRODUCTS
Bouquets – $32 to $45
Arrangements – $34
DELIVERY AND PAYMENT
Contact shop for more details.
4.      KATIES FLORIST

Katies Florist is a family owned flower boutique that aims to send fresh and vibrant flowers to the people in Maidstone every day. Their wide array of flower arrangements comes in a variety of color, texture, and style that are certainly perfect for any kinds of celebration.
You can also contact them if you need a reliable company to handle your wedding flower arrangements, from the bridal bouquet to venue design.
WHAT PEOPLE LIKE
LARGE SELECTION. You will never run out of options for flowers at Katies Florist because they make sure to regularly fill their collection with uniquely created flower arrangements that are equally beautiful and fresh.
CUSTOM MADE. If you fail to find a product that perfectly suit your preferences and style, do not hesitate to contact the team and they will gladly create one for you based on your requirements.
PRODUCTS
Flower Arrangements – $14 to $65
Bouquet – $25 to $50
DELIVERY AND PAYMENT
Visa, MasterCard, AMEX
5.      FLOOM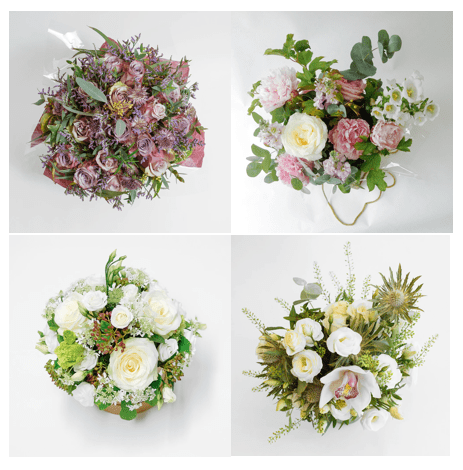 Local florists in the UK come together on one special website. This is Floom, a site that connects UK dwellers with their local independent florists, helping local businesses reach more consumers. With various florists at hand, you won't run out of unique flower designs. Discover what's blooming near you now!
WHAT PEOPLE LIKE
SUPPORTS LOCAL BUSINESS. Did you know why Floom's bouquets are never generic? It's because these flower arrangements are made by actual local artisans! This company brings together local independent florists in one website—making flower delivery seamless and affordable.
FREE DELIVERY. If it's your first time to order from Floom, good news! No need to pay for a delivery, as their special welcome gift, yours comes for free.
PRODUCTS
Birthday Flower – $40 to $100
Sympathy Flowers – $60
DELIVERY AND PAYMENT
Order by 12 pm for same-day delivery. Order by 1 pm and get your flowers delivered by 5 pm. They accept Visa, MasterCard, and American Express.
6.      LYN'S FLORAL DESIGNS

Lyn's Floral Designs is your one stop shop when it comes to magnificent selection for gifts. From fresh blooms to scrumptious chocolates, you can find everything at their shop and all are guaranteed to be in the highest qualities.
The shop caters to all kinds of occasions and events, may it be a birthday, romantic dinner, bridal shower, etc. they promise to craft flower arrangements perfectly suited for your needs and preferences.
| | |
| --- | --- |
| SPECIALTY | Blooms and gift products |
| SELECTION SIZE | Large |
| STARTING PRICE | Starts at $28 |
| DELIVERY FEE | Calculated at checkout |
| WEBSITE | https://www.lynsfloraldesigns.co.uk/ |
| SOCIAL MEDIA |   |
| CONTACT DETAILS | 01622 720500 |
WHAT PEOPLE LIKE
EASY TO ORDER. Placing your order at Lyn's Floral Designs is a piece of cake. You can quickly browse their collection through their website and make your purchase at the same time.
FOR ALL OCCASIONS. Lyn's Floral Designs does not limit their collection to one single event alone. They make sure to accommodate all of your flower needs without any hesitations.
PRODUCTS
Flower Bouquet – $28 to $60
Flower Basket – $28 to $65
DELIVERY AND PAYMENT
Visa, Maestro, JCB, MasterCard
7.      SWEET WILLIAM

Nestled in the beautiful village of Headcorn, Sweet William has evolved from humble beginnings in 1999 trading from a traditional Colt House on the village high street. A lot has changed in Headcorn over the past 20 years, with a new precinct called Foreman's Walk, which is where their sparkly new shop for Sweet William began.
Careful planning went into the shop's look as they wanted a totally different experience for people to walk in to. With its famous water feature, stairs to nowhere and old Tuscan roof to say the least. They go far and wide to source exciting and unusual stock for the shop, which attracts a large following of customers who know they can rely on us for a gift.
WHAT PEOPLE LIKE
ALWAYS FRESH. They deliver fresh flowers, balloon bouquets, gift baskets, and specialize in wedding and event flowers.
CUSTOMIZED ESPECIALLY FOR THE DEARLY DEPARTED. They also offer custom funeral and bereavement arrangements.
PRODUCTS
DELIVERY AND PAYMENT
Contact for more details
8. JUST PEACHY FLORISTS

Just Peachy Florists is the best floral expert in Wouldham Rochester Kent. With passion and expertise, they could create unique designs for wedding flowers or make sympathetic funeral flowers that will deliver your emotions across.
They also provide delivery packages in which you could ask monthly deliveries as a special gift to your loved one. Approachable, friendly, and passionate, Just Peachy Florists will not hesitate to aid you in your floral needs.
WHAT PEOPLE LIKE
Unique shapes – They sell a variety of flower arrangements in different shapes and forms like: 3d poodles, teddy bears, or even a bird
Nationwide service – They could deliver everywhere in London, supplying you wherever you are with fresh flowers monthly.
PRODUCTS
THE JO ANNE GLASS VASE FLOWER – £44.95
COFFIN FLOWER GARLAND – £65.00
FESTIVE CHAMPAGNE & ORANGE FRESH DOOR WREATH – £35.00
DELIVERY AND PAYMENT
They accept Visa, Mastercard, American Express, Worldpay. Delivery charges vary on postcode: FREE Delivery for ME1, ME2, ME4, ME5, ME6, ME20, £8.00 for ME9, ME10, ME11, ME13, ME14, ME18, ME19, DA1, DA3, DA4, DA9, DA11, DA12, DA13 and £10 Delivery for DA6, DA7, DA8, DA16, DA17, BR8, ME12, ME13
9. THE DARLING BUDS FLORAL DESIGN

Beautiful bespoke flowers are the way to go at any occasion. Here in The Darling Buds Floral Design, they ensure to give only the freshest personalized arrangements just for you.
Their regulars, Birthday Orchids, Purple Tulips and Anniversary Roses, are not only beautiful, but of high quality flowers for your enjoyment. Contact The Darling Buds Floral Design and you are guaranteed to be satisfied!
WHAT PEOPLE LIKE
Bespoke pieces – Their arrangements are unique to your preference and tastes so it will surely fit the occasion you need it for
All occasions – From romantic table pieces to stunning christmas wreaths, they could create classy floral pieces for every event.
PRODUCTS
Hyacinth stone arrangement – £10.00
Hand picked – £20.00
Ruby Hand-tied – £90.00
DELIVERY AND PAYMENT
Contact for more information.
10. LOTTY'S FLOWERS

May it be a flamboyant bouquet of red roses or a cute little house plant in a pot, Lotty's Flowers only gives you the best services. Their flowers are all fresh and carefully arranged to fit your needs. For more bespoke and personal designs, contact them directly and they assure that they will see through it no matter how extravagant it is.
They are also committed to reducing plastic, so their cards, cellophane, and strings are all biodegradable. They not only pick out beautiful flowers, but make sure that the environment it grows in is healthy as well – Lotty's Flowers is truly a shop to trust and admire.
WHAT PEOPLE LIKE
Bespoke Funeral Flowers – They understand how personal funerals are, so they offer bespoke flowers that are personalized to commemorate your loved ones.
Environment Friendly – They do not use plastic and composts their green rubbish, cardboard and paper every week.
PRODUCTS
CARNATION BOUQUET – £25.00 – £65.00
STRING OF PEARLS PLANT IN POT (SMALL) – £9.50
AUTUMNAL DOOR WREATH ALLIUMS DUSKY PINKS – £25.00 – £35.00
DELIVERY AND PAYMENT
They accept Payment via PayPal via PayPal.me/lottyflower or cash, credit card over the phone or bank transfer. They deliver to Faversham, Sittingbourne, Canterbury and Whitstable or within the following postcodes: ME13, ME10, ME9, CT5,CT1, CT2, ME9, CT4
11. FLOWER DELIVERY

Flower Delivery offers a wide variety of special and beautiful flower arrangements perfect for any occasion. They will make your events extra memorable with their fresh high-quality flowers.
Their products will surely bring out smiles from your loved ones making them more inspired to craft everything with great attention to detail.
SPECIALTY
Floral Arrangements
SELECTION SIZE
Large
STARTING PRICE
Starts at £35.00
DELIVERY FEE
Calculated at checkout
WEBSITE
https://www.flowerdelivery.org.uk/
SOCIAL MEDIA
Facebook: @ukflowerdelivery
Instagram: @flowerdeliveryuk
CONTACT DETAILS
Telephone 020 3409 3030


[email protected]
WHAT PEOPLE LIKE
AFFORDABLE – With its price, their service is excellent and the flowers are very elegant.
CUSTOMER SERVICE – Their customer service is very responsive.
PRODUCTS
Lollipop – £50.00
Timeless Victorian – £55.00
Glamour – £55.00
DELIVERY AND PAYMENT
They accept payment from all credit and debit cards. Ordering before 4 pm will guarantee you next day deliveries. They also accept weekend deliveries.