The 7 Best Options for Flower Delivery in Oslo
Each flower stands for a unique symbolism. This may even vary depending on its color. Some mean love, some mean joy, while others mean grief.
Whatever flower type you may need, these 6 shops in Oslo promise to provide you with the finest quality ones, backed with their reliable flower delivery service.
1.      BONITA BLOMSTER

You may also rely on Bonita Blomster for your bouquets. They have hand-made flower bouquets which are also hand-delivered. They cater deliveries on major suburbs, hospitals, nursing homes, churches, and funerals within the town.
If you want to add requests with your flowers, you are free to do so. Aside from their arrangements, the shop also provides services for upcoming events like weddings, birthdays, and graduations.
WHAT PEOPLE LIKE
UNIQUE DESIGNS. They replace their designs daily so customers can get a refreshing arrangement every day. To ensure fine quality, they offer limited choices and numbers for orders in a day. This also makes them more sustainable in the long run.
HIGH QUALITY FLOWERS. The shop makes sure that their clients always get the best that they deserve that is why they secure the quality of all the products coming in and out of their shop as they all have to be in the highest and finest qualities.
PRODUCTS
Seasonal Flowers – 275 NOK to 1000 NOK
Flower Arrangements – 275 NOK to 1000 NOK
DELIVERY AND PAYMENT
All orders placed before 12 PM can be sent out the same day. All orders for Saturday have to be placed before 11AM
2.      FLOWERS 4 OSLO

Flowers 4 Oslo is a large inventory flower shop that is committed to creating high quality flower products and providing excellent delivery services to the entire city. The shop specializes in quite a number of styles and arrangements, particularly traditional, contemporary, modern, silk, and classic arrangements.
100% customer satisfaction is always their top priority that is why they make it a point to go extra miles in providing floral services.
WHAT PEOPLE LIKE
HUGE FLOWER CATALOG. Enjoy a wide array of flowers that would suit your choice of style and budget! From classic to exotic bouquets and from Roses to Hydrangea, you'll never run out of choices at Flowers 4 Oslo.
HIGH-QUALITY DESIGN. If you're expecting generic-looking bouquets coming from a relatively big company like Flowers 4 Oslo, you've never been more wrong. Their style is almost boutique-like ranging from rustic to nostalgic creations.
PRODUCTS
Flower Arrangements – 667 NOK to 2250 NOK
DELIVERY AND PAYMENT
Visa, PayPal, MasterCard
3.      PICKUP FLOWERS

Pickup Flowers is one of the largest flower shops online that serves the city of Oslo. It is considered as one of the leading flower shops in the area because of their topnotch services and high quality of flowers that are suited for all types of occasions.
WHAT PEOPLE LIKE
LARGE SELECTION. The shop's collection is composed of flowers of different kind, style, color, sizes, and arrangement but are all truly one of a kind. The shop made sure that every person that sees their collection will be amazed and soon will decide to have one made for them.
PRODUCTS
Occasional Flowers – 550 NOK to 2500 NOK
Seasonal Flowers – 500 NOK to 2500 NOK
DELIVERY AND PAYMENT
Major debit and credit cards
4.      FLORA MAMMA

Floramamma is a flower shop that houses thousands of different flowers and floral arrangements.
Whether you are in need of a floral design for your upcoming birthday party, or helping your sister choose her bridal bouquet, maybe you just randomly thought of sending a friend a basket of fresh lilies, Floramamma definitely has anything that you might need.
| | |
| --- | --- |
| SPECIALTY | Flowers for all occasions |
| SELECTION SIZE | Large |
| STARTING PRICE | Starts at 310 NOK |
| DELIVERY FEE | Calculated at checkout |
| WEBSITE | https://floramamma.com/norway-oslo |
| SOCIAL MEDIA | |
| CONTACT DETAILS | +44 203 60 88 611 |
WHAT PEOPLE LIKE
AFFORDABLE BOUQUETS. One thing that hinders people is actually buy fresh flowers and sending them to their loved ones because of their idea that it will cost them so much. Luckily, Floramamma offers theirs at a very fair amount so everyone would really get to experience this kind of wonderful experience of giving and receiving flowers.
PRODUCTS
Flower Arrangements – 310 NOK to 2160 NOK
Occasional Flowers – 465 NOK to 8000 NOK
DELIVERY AND PAYMENT
Visa, PayPal, Maestro, Postepay, MasterCard, Discover, American Express
5.      MY GLOBAL FLOWERS

Another leading shop in the industry of flower shipping is My Global Flowers. Their main goal is to bring smiles and love to whoever receives their flower arrangements.
Their creativity and talent when it comes to designing floral arrangements are truly exceptional that is why many people in Poland really put their trust in them.
WHAT PEOPLE LIKE
ELEGANT DESIGNS. Creating elegant floral designs is the strength of My Global Flowers. Their creative team always finds ways to stun their clients with their extraordinary ideas especially in creating flowers for grandieus events like a wedding.
PRODUCTS
Occasional Flowers – 355 NOK to 3300 NOK
Seasonal Flowers – 600 NOK to 1370 NOK
DELIVERY AND PAYMENT
Contact shop for more details.
6.      1ST IN FLOWERS

1st in Flowers is an online shop that serves the whole area of Oslo. One clear perk of ordering from this shop is the fact that you no longer have to go out of your house and personally pay a visit to their shop.
You don't even have to go to the bank to settle your payments because with the system that they have, you can conveniently look through their flower collection, choose what you want to have them made, and you even have the option to utilize their secured online payment methods.
All of those things in just one sitting! So, what are you waiting for? Shop in 1st in Flowers now.
WHAT PEOPLE LIKE
100% SATISFACTION. The beloved clients of 1st in Flowers keep on coming back to them for more orders because not only they are satisfied with the products and services, but the team also makes sure to keep a good relationship with them.
PRODUCTS
Anniversary Flowers – 650 NOK to 1150 NOK
Pink Flowers – 650 NOK to 1150 NOK
DELIVERY AND PAYMENT
Contact shop for more details.
7.      LA BELLE FLOR

La Belle Flør is a flower shop in Oslo that offers high quality flowers that could cater all your occasions. They offer a large selection of flowers, plants, pots and much more.
They are a team of highly-skilled and professional workers passionate with their craft. To witness their great craftsmanship, check their website or pay a visit for further information.
WHAT PEOPLE LIKE
FRIENDLY. They are a team of friendly and approachable staff that will attain and consider your needs and concerns.
PREMIUM. Their floral products are very fresh and lovely making sure that you get and feel the best.
PRODUCTS
Door wreath – kr 559.00
Congratulations bouquet – kr 349.00
Merry Christmas – kr 359.00
DELIVERY AND PAYMENT
They deliver with their own driver and the delivery fee starts at NOK 129 and free on purchases over NOK 999. They accept payments via card, Vipps, and invoice.
8.      Happyflower A.S.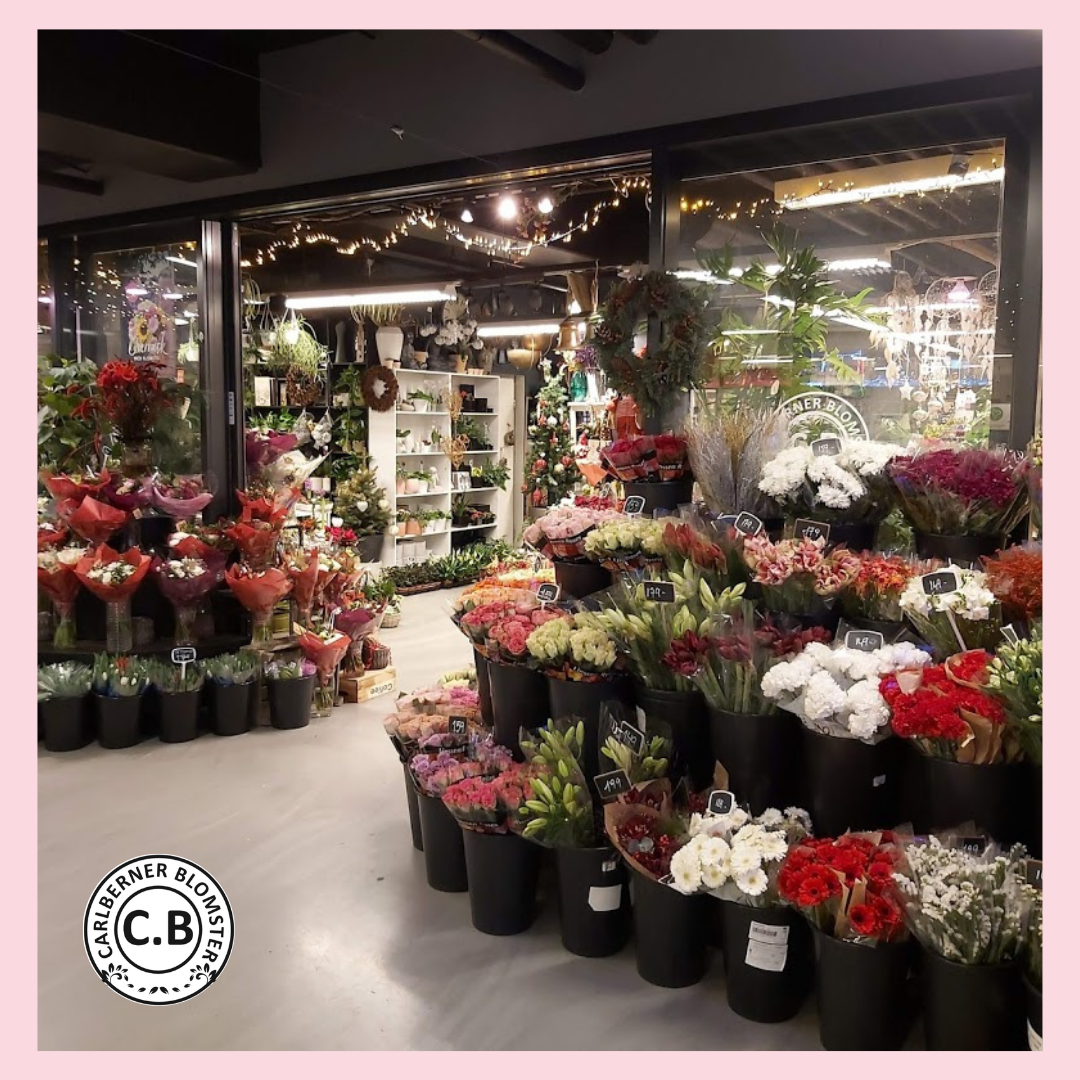 Happyflower A.S. in Oslo, Norway is one of the best floral shops in the area for their large selection of flowers, and also impressive delivery. Their variety of flora includes fresh flowers, dried flower arrangements, indoor and outdoor plants.
They value individuality, originality, and innovation as they create their arrangements for you, while also never losing sight of your own tastes, customization, and preferences. Happyflower A.S.'s passion for plants will surely give the best floral experience to you.
WHAT PEOPLE LIKE
WEEKLY SUBSCRIPTION – Get regular fresh flowers in your private dwelling or corporate offices with a variety of timeless, elegant and classic weekly arrangements.
INTERIOR DECOR – Present your plants beautifully with their wide selection of interiors and accessories such as vases, pots, as well as candles, candlesticks, napkins, cards and more
PRODUCTS
Gypsophila – 99,00 KR

Jule happy 1 – 350.00 KR
DELIVERY AND PAYMENT
They accept Visa, Mastercard, American Express, Paypal. Orders placed before 12:30 Monday – Friday and 10:00 on Saturdays are guaranteed to be delivered the same day to the mainland and major cities.