Searching for the nearest florist shop in town to cheer up someone who's not feeling well or for an upcoming celebration? Look no more 'cause we've already found you the local favourites offering the best flower delivery in Rotherham!
We've selected the shops that are highly recognised for their aesthetic range of flower designs as well as convenient delivery options. So, check out our list below to know where you can find them!
| | |
| --- | --- |
| Shop | Price Range |
| Whiston Flowers Rotherham | £30 – £150 |
| Floral Designs By Lisa | £23 – £200 |
| Townend Florist | £30 – £60 |
| The Greenhouse Florist | £25 – £120 |
| The Kitchen Flowers | £25 – £270 |
1. Whiston Flowers Rotherham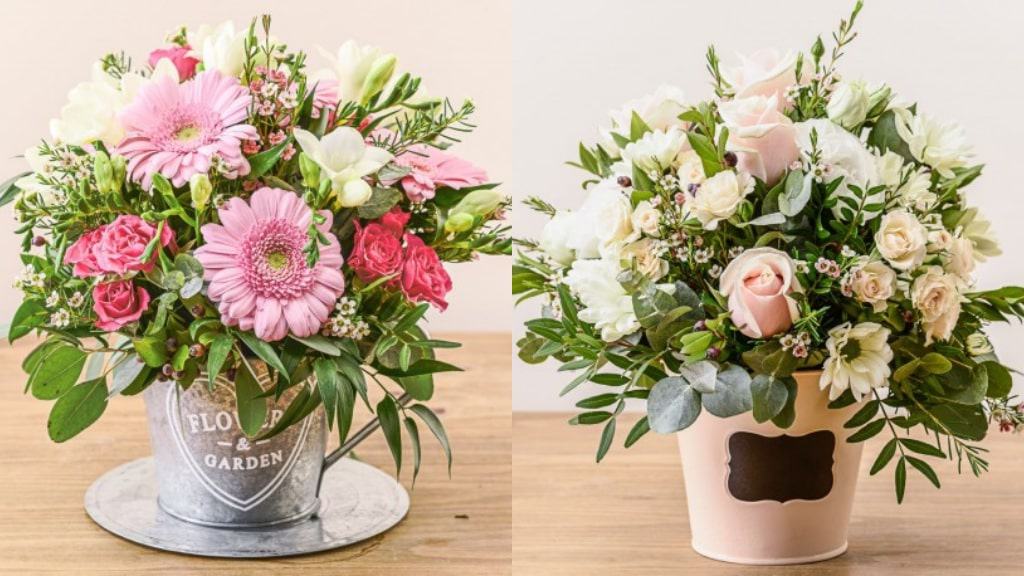 BEST FOR
Classic and Modern Floral Arrangements, Letter-Styled Flower Designs
PRICING
£30
DELIVERY FEE
£4.25
WEBSITE
https://whistoncardsgiftsflowers.co.uk/
ADDRESS
1A Worry Goose Lane Rotherham S60 4AA
CONTACT DETAILS
01709 548934
OPERATING HOURS
Monday – Friday: 8:00 AM – 8:00 PM
Saturday – Sunday: 8:00 AM – 6:00 PM
Whiston Flowers Rotherham offers a great selection of floral designs, ranging from classic to contemporary styles. Their arrangements come in either hand-tied bouquets or flower baskets.
They have collections for multiple occasions like birthday, engagement, wedding, anniversary, and newborn celebration, as well as funeral events. Aside from these, they also have specially designed selections for Valentines Day, Mother's Day, and even Easter Day.
To make a celebration more special, you can request a letter-styled floral arrangement. They can do any name or word you require and it costs a minimum of £40 — a fair deal for a custom-made flower design!
Their creative team also accommodates wedding flower services including room decoration, church and venue locations.
If you're in a rush or you're planning to surprise your loved one, they also offer same-day delivery service. But this option is only available on orders placed before 2 PM, so make sure to book ahead!
Has same-day flower delivery option
Offers both national and international delivery service
Provides wedding packages
Customised funeral flowers
Price range is a bit high
Customer Reviews
Customers shared that the florist team at Whiston Flowers Rotherham was so attentive and welcoming when accepting their requests. They said that they were satisfied with the overall services and that the output matched their expectations.
Kathryn Edwards wrote this review:
"Always very happy with flowers and plants from here. Excellent selection of modern and traditional bouquets at very reasonable prices. Also sell ready planted seasonal containers and wreaths."
2. Floral Designs By Lisa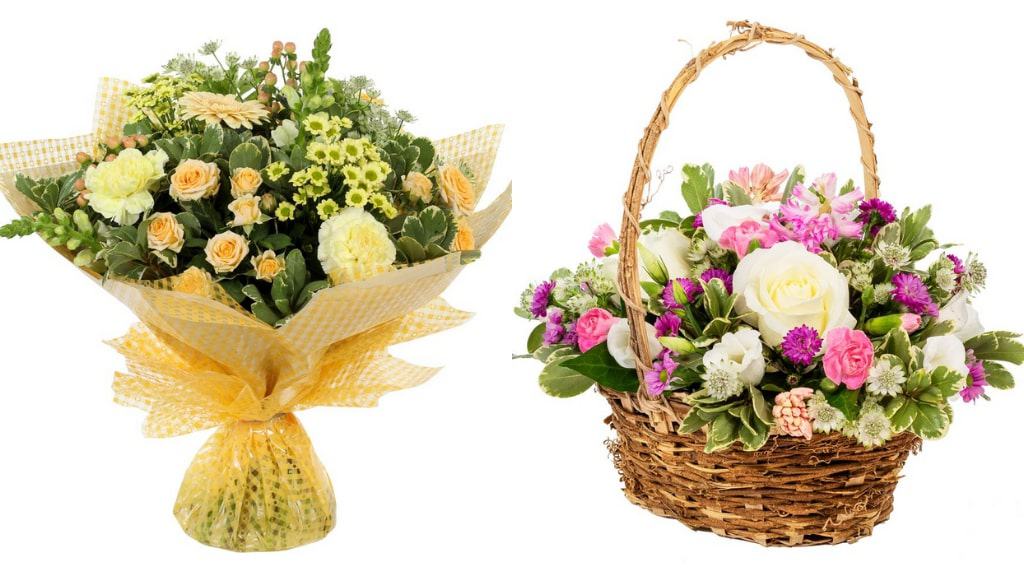 BEST FOR
Bright and Vivid Flower Designs, Luxurious and Exotic Floral Arrangements
PRICING
£22.50
DELIVERY FEE
£4.25
WEBSITE
https://floraldesignsbylisa.co.uk/
ADDRESS
73 Barnsley Road Wath upon Dearne Rotherham S63 6DG
CONTACT DETAILS
01709 873883
SOCIAL MEDIA
Facebook
OPERATING HOURS
Monday – Friday: 9:30 AM – 5:00 PM
Saturday: 9:30 AM – 3:00 PM
Floral Designs By Lisa is known for creating vibrant and lovely designs that can lighten up everyone's mood!
If you're looking for a rare and unique flower arrangement, they have an exotic collection of hand-tied bouquets, featuring exceptional tropical blooms.
For those who feel like a bouquet/basket of flowers isn't enough, this shop also has additional gift items. You can pick from among chocolates, wines, cakes, sweet hampers, and teddy bears, making your gift more memorable!
Moreover, they're experts in catering gorgeous floral designs for weddings and corporate events. So if you need a florist team for a grand celebration, they might have the best concept ideas for you!
Apart from these, they also promote eco-friendliness with their recyclable materials such as biodegradable containers, kraft papers, strings, and raffia.
Similar to the previous store, they also provide the same-delivery option but only for orders placed before 2 PM as well.
Flower design event services
Provides additional gift items
Uses eco-friendly materials
Offers same-day delivery service
Has national and international delivery service
Doesn't have a delivery service on Sundays
Customer Reviews
Due to the impressive collections and prompt delivery service of Floral Designs By Lisa, many clients have recommended the shop. Most customers mentioned that the team was able to properly accommodate their orders despite the holiday rush, providing the best flower delivery in Rotherham.
Leigh Ward posted this feedback:
"Asked for a Christmas arrangement delivered 4 days before Christmas, delivered the same day even though I had been given the wrong address for delivery! Kept me informed and went the extra mile to make sure the arrangement was delivered, excellent service, thank you"
3. Townend Florist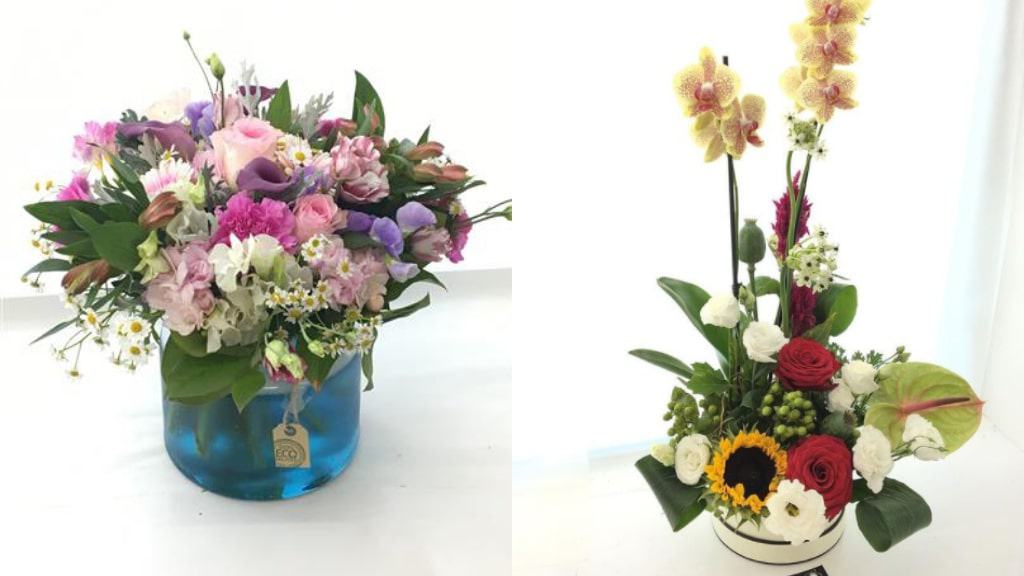 BEST FOR
Aesthetic and Complementary Flower Designs, Custom-made Bouquets, Florist Choice Selections
PRICING
£30
DELIVERY FEE
£2.50
WEBSITE
https://www.townendflorist.co.uk/
ADDRESS
511 Ridgeway, Gleadless, Sheffield, South Yorkshire, S12 2JY
CONTACT DETAILS
0114 254 4477
SOCIAL MEDIA
Facebook , Instagram
OPERATING HOURS
Monday – Friday: 9:00 AM – 4:00 PM
Saturday: 9:00 AM – 12:00 PM
Townend Florist offers aesthetic hand-crafted bouquets that can complement any room's interior.
The bouquets-in-water range is one of the most well-loved collections of this shop. Each bouquet is presented with its own water and gift box, ready to be put in a vase.
They also have selections that come with beautiful vases. So the recipient will not need to find a vase or rearrange the flowers – they can just instantly place it whenever they want.
If you can't find your preferred style on their pre-designed collections, you can send your ideal arrangement and their talented team will surely go beyond your expectations.
For those who aren't familiar with choosing the most suitable style and arrangement, you can order from their florist choice bouquets. Then, they'll come up with a new design filled with complementary blooms.
On their catalogue, you can also find a variety of gift items like chocolates, balloons, teddy bears, and vases too. Adding one of these items to your chosen bouquet would be a great gift combination!
Unlike previous shops, they offer a weekly flower subscription service. So if you're a flower enthusiast or you need it for your business, you may simply get a subscription service and enjoy fresh and uniquely arranged flowers every week!
Instead of working with a third-party delivery service, they personally deliver the orders. So rest assured that you'll receive your purchased arrangements in good condition.
Accommodates customised arrangements
Affordable selections and low-cost delivery fee
Has weekly flower subscription service
Doesn't use third-party delivery service
Provides same-day delivery
Free quotation for delivery service
Limited operating hours during Sunday
Customer Reviews
Most customers were impressed with the excellent staff who gave them recommendations. They also shared that the selections are truly made with great quality and that they're reasonably priced as well.
Antonio Pedrina gave this review:
"Excellent service, always polite and helpful – willing to go the extra mile. Have ordered two sets of flowers online, for valentines and for a birthday and have been nothing less than awestruck when they arrived. Couldn't recommend more highly."
4. The Greenhouse Florist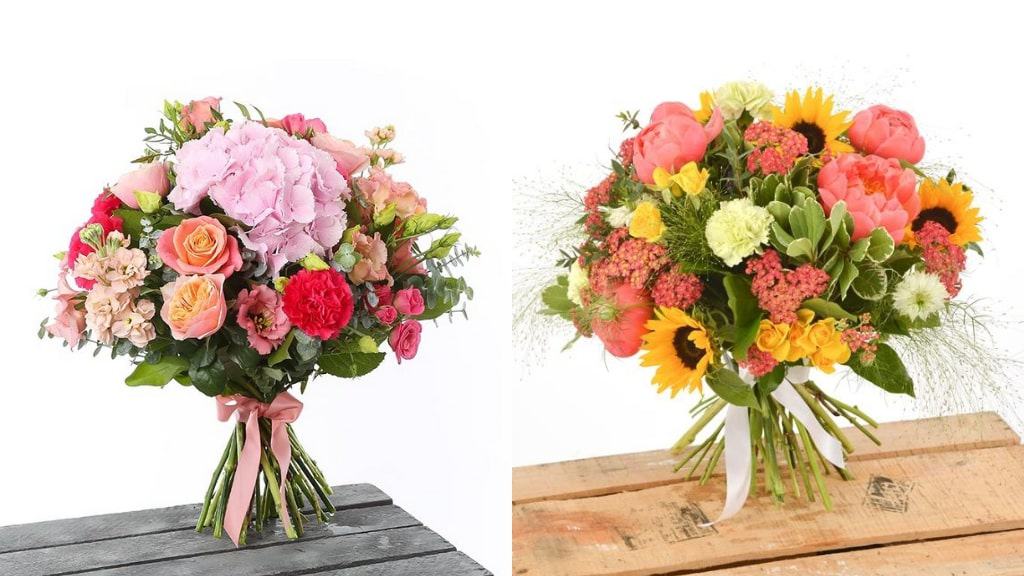 BEST FOR
Seasonal Flowers, Wedding Flowers
PRICING
£25
DELIVERY FEE
£4.50
WEBSITE
https://www.greenhouse-florist.co.uk/
ADDRESS
132-134 Crookes, Sheffield S10 1UH, United Kingdom
CONTACT DETAILS
01142670779
SOCIAL MEDIA
Facebook
OPERATING HOURS
Monday: 11:00 AM – 5:30 PM
Tuesday – Friday: 10:00 AM – 5:30 PM
Saturday: 9:30 AM – 4:30 PM
The Greenhouse Florist specialises in making bespoke flower arrangements for any occasion.
Their floral designs range from traditional to modern styles, so you can find a wide variation. Whether you want a classic English country style or winter castle fairytale bouquet, you can expect a tailored flower service that suits your personality, style, and budget.
Also, one of their best seller collections is the seasonal flowers in which they have autumn, spring, and summer floral arrangements. Picking seasonal flowers is also a smart option if you're not familiar with flower designs.
When it comes to their gift item selections, they offer products that aren't usually found in most stores. This includes ceramics and glassware, perfect as a wedding, birthday, or housewarming gift!
If you already have an ideal combination in mind, then you can also ask for a customised one. Make sure to order before 2 PM if you're opting for same-day delivery service.
Personalised flower service
Offers free wedding flower consultation
Same-day delivery service
Limited business hours during Sunday
Customer Reviews
Most customers have been going back to The Greenhouse Florist for years, proving that the shop truly has the best flower delivery in Rotherham. They were impressed with the huge range of flowers on display as well as the responsive staff and on-time delivery.
Keri-Lee Strauss left this feedback:
"Fab value for money and Stevie went out of her way to make a stunning bouquet that fits my Friend's personality. The presentation was beautiful and Stevie incorporated the description of my friend perfectly. Thank you for making my Friend's isolation birthday that little bit more special"
5. The Flower Kitchen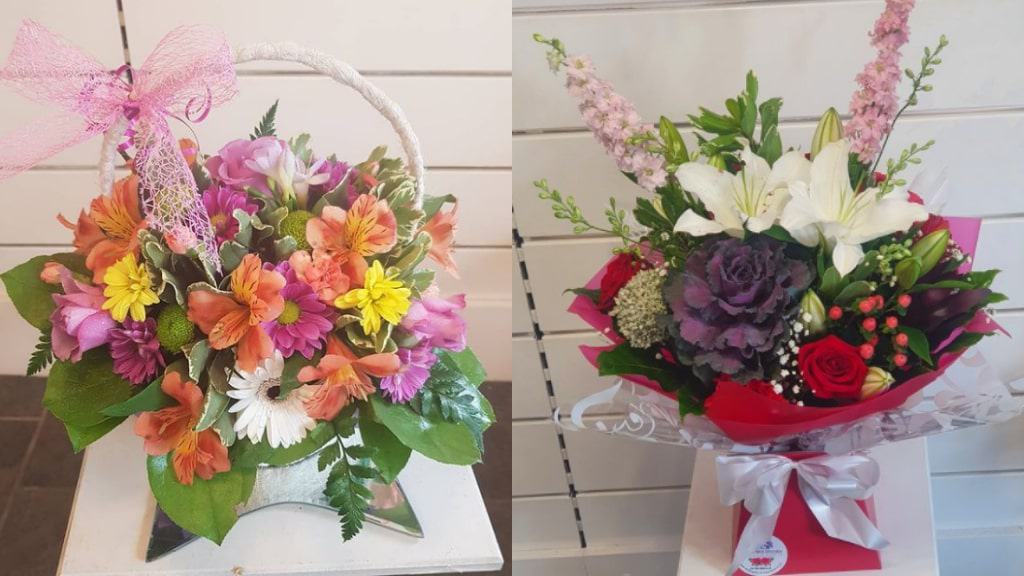 BEST FOR
Budget-friendly Flower Selections, Floral Foam Arrangements
PRICING
£25
DELIVERY FEE
£4.25
WEBSITE
https://www.tfkd.co.uk/
ADDRESS
4 Old Rd, Conisbrough, Doncaster DN12 3ND, United Kingdom
CONTACT DETAILS
01709 868610
SOCIAL MEDIA
Facebook , Instagram
OPERATING HOURS
Monday – Wednesday and Friday: 9:00 AM – 5:00 PM
Thursday and Saturday: 9:00 AM – 3:00 PM
The Flower Kitchen is famous for offering handcrafted floral designs that suit all kinds of styles and budget ranges as well. They make hand-ties and floral foam arrangements for any occasion and they also make custom designs, bringing your fresh ideas to life!
If it's your first time buying one and you have no idea which style would be perfect, then you may pick from their florist choice items. They'll arrange a one-of-a-kind design that complements the personality of the recipient or a specific theme.
Aside from a beautiful set of fresh blooms, you can also treat your loved ones to additional gifts. This includes sweets, candles, balloons, and even Disney-themed gift collections!
Offers floral foam arrangements
Provides customised designs
Has additional gift item selections
Same-day delivery service
Services aren't available on Sunday
Customer Reviews
A lot of customers recommended The Flower Kitchen because of the team's excellent service and lovely bespoke designs. Joanne Hollingworth shared this experience:
"Thank you so much for going (in my personal opinion) above and beyond to deliver a gorgeous bouquet to my friend. Thank you for being so informative and helpful. She loved the flowers and after seeing a photo I know why. Everyone should consider you 100%."
FAQs About Flower Delivery in Rotherham
---
And that's the end of our list of shops with the best flower delivery in Rotherham! Already found the perfect arrangement for your loved one? Tell us all about it!