The 12 Best Options for Flower Delivery in Warsaw
Teeming with royal and ancient gardens, Warsaw is a dreamy city that thrives in both the old and new. If you're looking to decorate your space in this city with flowers or you want to send them as a gift to your family or friend, take a look at these best options for flower delivery.
Note: As of April 20, lockdown measures in Poland have been eased down, allowing small businesses to resume operations. Most of shops in our list are now accepting orders for delivery and pick up. As per government orders, only one customer is allowed inside a shop at a time.
Where applicable, we've noted the ones with notable policy adjustments in dealing with the current pandemic:
1. Polish Blooms

(Source)
| | |
| --- | --- |
| BEST FOR | Beautiful and budget-friendly modern hand bouquets |
| SELECTION SIZE | Medium |
| PRICE RANGE | Starts at PLN138.00 |
| DELIVERY FEE | Free Same Day Delivery |
| WEBSITE | https://www.polishblooms.com/ |
| CONTACT | Visit their website |
| PAYMENT | Visa, Mastercard |
Polish Blooms's exceptional flower delivery service is matched by the top-notch quality of their floral products. Their online store showcases a meticulously curated collection of hand bouquets, flower stands and table arrangements that are not only modern and highly Instagrammable, but they also look better in real life!
Their biggest selling point to customers is their 90-minute guaranteed free flower delivery. So if you need last-minute gifts for an event or if you foolishly forgot your anniversary, then their express flower delivery will save the day with a professionally handcrafted bouquet filled with farm-fresh flowers.
2. Kwiaciarnia Flora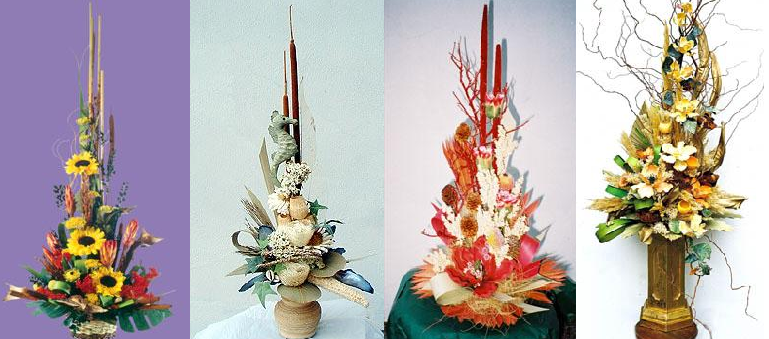 (Source)
| | |
| --- | --- |
| BEST FOR | Wedding, office, and funeral flower delivery |
| PRICE RANGE | Contact the store for prices |
| WEBSITE | http://www.kwiaciarniaflora.com.pl |
| CONTACT | +48 691 667 789 |
| PAYMENT | Credit cards |
Kwiarciarnia Flora is a flower company which consists of several departments: Wedding Flower Service, Office Decoration Service, Funeral Service. On their website, you can see over 1000 pictures of their floral arrangements. Flowers delivered on weekdays are free.
3. Fortunato

(Source)
| | |
| --- | --- |
| BEST FOR | Flowers in a box |
| PRICE RANGE | 30 PLN – 500 PLN |
| WEBSITE | http://www.fortunato.com.pl/ |
| CONTACT | +48 514 102 202 |
| PAYMENT | Contact the store for prices |
Take your present conveniently or have your recipient place it anywhere he or she wants through Fortunato's flowers in a box! They mostly offer roses in various shades, and the boxes can be customized as well in different colors and shapes. Simply call the shop to place your order.
Note: Despite the easing of lockdown, Fortunato can only accept delivery orders and pick ups as of the moment. Customers may place their orders on the website.
4. Kwiaty u Bożeny

(Source)
| | |
| --- | --- |
| BEST FOR | Flower baskets |
| PRICE RANGE | From 43 PLN |
| WEBSITE | http://www.roze.pl/page/pl/ |
| CONTACT | +48 22 535 34 93 |
| PAYMENT | Bank transfer, credit card |
Bożena Zwierzchoń founded in Kwiaty u Bożena in 1993. Overtime, they have gained many regular customers, attached to their quality, durability of flowers and artistry of composition. They follow new trends and their florists are trained by Polish, Dutch and French masters.
The shop also imports flowers and accessories directly from domestic and foreign producers. Aside from offering flower baskets, they offer fresh cut flowers, potted flowers, occasional bouquets, wreaths, ikebana, wedding bouquets, jewelry and flower ties. We decorate churches, cars, interiors of companies, offices, banquet halls, and hotels.
5. Kffiaty

(Source)
| | |
| --- | --- |
| BEST FOR | Decorative plants |
| PRICE RANGE | Contact the store for prices |
| WEBSITE | http://www.kffiaty.com |
| CONTACT | +48 22 613 15 13 |
| PAYMENT | Contact the store for prices |
Promising "beauty at your fingertips," Kiffiaty is dedicated to promote the habit of giving flowers. They have been known for selling high-quality decorative plants, greeting bouquets, wedding bouquets, hall decorations, event service, and funeral floristry.
Note: One of the many shops that reopened upon the lifting of lockdown. It's open for both delivery and pick up as of the moment.
6. Stolicakwiatów

(Source)
| | |
| --- | --- |
| BEST FOR | Name Day Flowers |
| PRICE RANGE | From 99.99 PLN |
| WEBSITE | https://stolicakwiatow.pl/ |
| CONTACT | +48 605 904 504 | [email protected] |
| PAYMENT | Pay.com, PayPal, Credit cards |
Stolicakwiatów has fanciful compositions from various species of seasonal, all-season and exotic flowers that will surely appeal to your recipient who is celebrating the name-day, and their freshness will let you remember this joyful day for a long time. You can check out their "Flowers for name day" category that includes delicate and inexpensive bunches, richly decorated multi-floral compositions and elegant flowers in a pot.
7. Aga Flowers

(Source)
| | |
| --- | --- |
| BEST FOR | Decorative flower gifts |
| PRICE RANGE | Contact the store for prices |
| WEBSITE | http://www.agaflowers.pl/ |
| CONTACT | [email protected] |
| PAYMENT | PayPal, Mastercard, Visa |
Aga Flowers florist's salons contain beautifully arranged cut flowers, potted flowers, dried bouquets or artificial bouquets available flower delivery. Their experienced florists will help the customer arrange the interior in greenery and flowers, advise in the selection of decorations (the salon also offers the service of lending decorations for interiors), hints on what plant protection and care measures should be selected and provide literature useful for the plant grower.
They currently deliver flowers and gifts to the address indicated in Warsaw and the surrounding area as well as via Poczta Kwiatowa to any place in Poland.
8. Poczta Kwiatowa

(Source)
| | |
| --- | --- |
| BEST FOR | Mixed bouquets |
| PRICE RANGE | 59 PLN – 947 PLN |
| WEBSITE | https://www.pocztakwiatowa.pl |
| CONTACT | (22) 828 95 95 |
| PAYMENT | Credit cards |
Poczta Kwiatowa's online flower shop includes mixed bouquets flowers for every occasion. You can order flowers for Mother's Day, Women's Day, and wedding bouquets. You can sort their mixed bouquets by color, so you can easily pick out a present if you know your recipient's favorite color.
Note: It will continue to deliver flowers to households in Warsaw throughout the pandemic. It will apply the recommendations of the World Health Organization in doing deliveries.
9. Flower Store

(Source)
BEST FOR
Made-to-order Rose arrangements
PRICE RANGE
From 100 PLN
WEBSITE
https://flowerstore.pl/
CONTACT

 

+48 728 109 945

PAYMENT
PayU, major credit cards, Bank Transfer
In Flower Store, you can order rose arrangements that can be delivered in different styles. For example, they have bear-shaped rose bunches and flowers in a box that come in different sizes (small, medium, round) and shapes (round, shapes).
10. Kwiaty Polskie

(Source)
Kwiaty Polskie consists of professional floral designers who are dedicated to creating unique and breathtaking arrangements. They are a company created and managed by women who have years of experience in the industry. Rest easy knowing that they will do everything they can to deliver superb results.
11. Florist Irmina Gołębiewska

(Source)
Florist Irmina Gołębiewska is considered one of the oldest florists in Poland. Their years of experience satisfied customers, which became their advantage. They have been aiming to expand their services throughout the country. With their quality products and professional services, they are happy to serve you.
12. Euroflorist

(Source)
In Euroflorist you can buy any flowers in any occasion with their wide range of flowers. It is fresh and has handmade designs created by them.
You will not regret buying here with their excellent customer service.