The 7 Best Options for Flower Delivery in Watford
To receive a bouquet of fresh flower especially on your special day is truly a wonderful feeling. But, being the sender and knowing that you just made someone smile because of your gesture is even better.
So, go and paint a smile on someone's face today by sending them flowers through these flower delivery services in Watford.
1.      ROSANNA'S FLORIST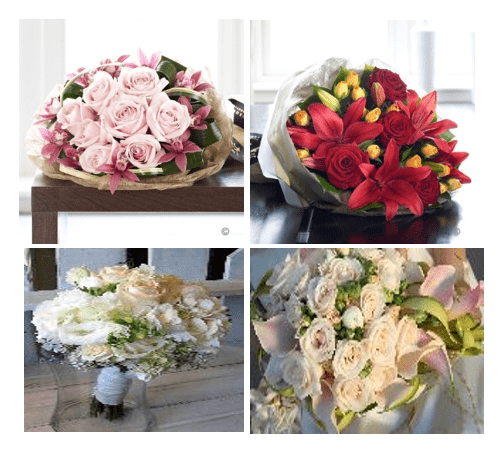 At Rosanna's Florist, you can find some of the freshest and stunningly-looking classic and contemporary Dutch flower arrangements as well as British Seasonal blooms. Aside from the ones readily available in the shop, they also offer bespoke arrangements to suit every budget and needs.
The shop also both cater to weddings and funerals so if you wish to avail products and services from them, you can also contact the shop and they will happily help you out.
WHAT PEOPLE LIKE
7 DAYS A WEEK. Whenever you feel like getting a new batch of fresh flowers, remember that Rosanna's Florist is available all days of the week to provide you with your flower needs.
SAME DAY DELIVERY. The shop is not only applauded for their high quality products but also for their reliable and prompt delivery.
PRODUCTS
Luxury Flowers – £40 to £200
Wedding Flowers
DELIVERY AND PAYMENT
Visa, MasterCard, Maestro, AMEX
2.      WATFORD JUNCTION FLOWERS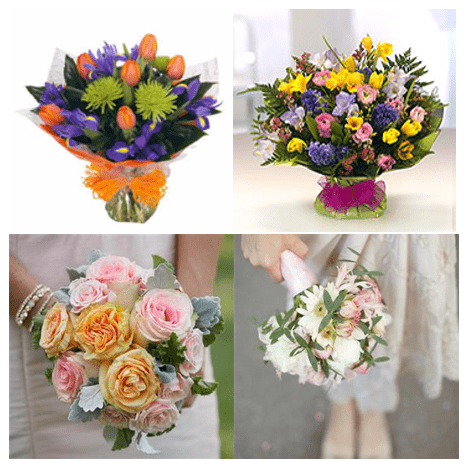 Watford Junction Flowers is a local florist highly committed to bring the people in Watford some of the most stunning flower arrangements that vary in color, sizes, and style. They are available 7 days a week to deliver wherever you are in the area.
These flowers also come in very affordable prices so there's no reason left for you not to avail flower products from them.
WHAT PEOPLE LIKE
AFFORDABLE PRODUCTS. For as low as £22.95, you can already send someone a huge bouquet of fresh flowers that are undoubtedly beautiful.
LARGE SELECTION. Shop until you drop at Watford Junction Flowers and enjoy all of their products that are equally stunning and in the highest qualities.
PRODUCTS
Bouquets – £29 to £300
Wedding Flowers
DELIVERY AND PAYMENT
Contact shop for more details.
3.      AMIE BONE FLOWERS

Amie Bone Flowers started in 2005 but the owner herself has been passionate with flowers and floral arrangement since 1999. This very passion is one of the reasons why Amie Bone Flowers has been a success.
Today, their team is composed of spirited and expert florists that are all aiming to send fresh flowers daily to the people in Watford and match, or exceed even, their expectations.
WHAT PEOPLE LIKE
EVENT DECORATION. If you browse the website of Amie Bone Flowers, you will witness how great they are when it comes to event styling using merely their collection of fresh flowers.
If you own a hotel or a similar establishment, you might want to consider hiring Amie Bone Flowers as your flower supplier. They guarantee customer satisfaction and high quality products.
PRODUCTS
Spring Flowers
Luxury Flowers
DELIVERY AND PAYMENT
Contact shop for more details.
4.      THE FLOWER SHOP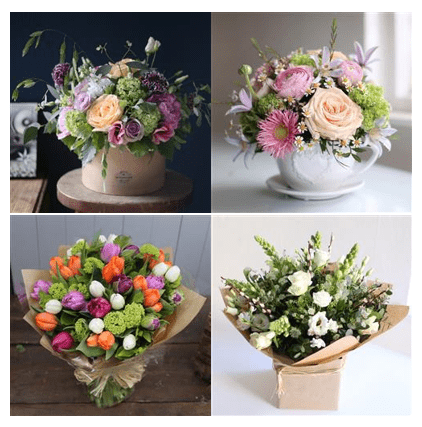 Modern and stylish design is the strength of The Flower Shop. Their collection of beautiful flower arrangements are undoubtedly promising which are perfect if you are looking for a gift or a home decoration that unleash natural beauty.
The shop has a large coverage of serviced areas including but not limited to Watford, Aldenham, Batlers Green, Bushey, Bushey Heath, Caldecote Hill, Carpenders Park, Croxley Green, Eastbury, Elstree, Garston, Hatch End, High Cross, Holywell, Kingswood.
WHAT PEOPLE LIKE
AFFORDABLE PRODUCTS. From the looks of their products you would think that they sell these at very high prices but that is actually quite the opposite.
PRODUCTS
Flower Bouquets – £30 to £50
Flower Vases – £30 to £50
DELIVERY AND PAYMENT
Same Day and Future Day delivery is charged at £5.00. 3 Hour Express Delivery is charged at £10.00.
5.      ARENA FLOWERS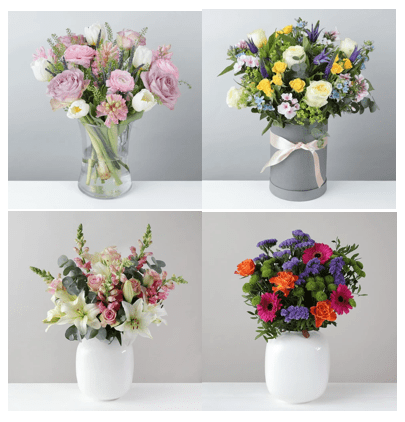 Arena Flowers is one of the most trusted flower shops when it comes to international delivery. It houses several types of flower arrangement–which will suit the occasion it was designed for. At Arena Flowers, you may send flowers to France, US, Germany, Holland, and other foreign countries.
WHAT PEOPLE LIKE
TALENTED STAFF. They are equipped with not just knowledgeable staff, but also with the most talented ones. Their creative hands are the reason behind the shop's success. Order now and enjoy the beauty that is exclusively from Arena Flowers.
AMAZING SELECTION OF FLOWERS. Due to the talented staff, they have earned a great portfolio of products that are one of a kind and gorgeous. These distinctive designs set them apart from their competitors.
PRODUCTS
Spring Flowers – £34 to  £100
Birthday Flowers – £25 to  £200
DELIVERY AND PAYMENT
Contact shop for more details.
6.      BLOOM AND WILD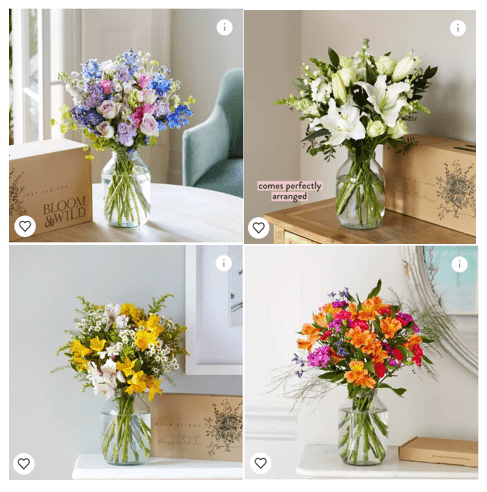 Bloom and Wild is well known for providing high quality flowers and delivery services to the entire area of England. Since then, they were known for the exceptional service and amazing arrangements they provide. But despite that, they still strive to innovate and provide better service for their growing number of customers.
WHAT PEOPLE LIKE
FRESH FLOWERS. Enjoy the freshest flowers with Bloom and Wild. Flowers are ensured to last longer than naturally expected.
CREATIVE DESIGN. Bloom and Wild makes sure to put the needs of their customers first. They ensure that customers are given the most attention that they need by going there and bidding goodbye.
PRODUCTS
Hand-tied Flowers – £40 to £200
Letterbox Flowers – £22 to £100
DELIVERY AND PAYMENT
Visa, AMEX, PayPal, MasterCard
7.      DOLLZ CONFETTI

Dollz Confetti is the leading supplier of biodegradable confetti and dried flowers. In their shop, prepare to see all things pink, pretty, and dainty for your wedding or other special event.
They provide personalized items like resin gifts, stationery, cake decor etc. From the flowers, to the giveaways, Dollz Confetti will make your event preparation easier and prettier.
WHAT PEOPLE LIKE
ECO-FRIENDLY

– They pride their shop for having the biggest range of biodegradable confetti and dried flowers in UK

PERSONALIZED

– They have recently acquired a laser machine allowing the creation of personalized signs and gifts.
PRODUCTS
COASTER – £12.99 GBP

RAINBOW DROPS – £6.99 GBP
DELIVERY AND PAYMENT
Contact shop for more details