The 8 Best Options for Funeral Flowers in Birmingham
No matter how ready you think you are, no one is really prepared for unfortunate events like funerals. But, should this day eventually come for your friends or families, it's good that you know who to rely on to especially in keeping your flower supplies consistent.
Here we have a list of your best options for funeral flowers that offer delivery wherever you are in Birmingham.
1.      BEAUFORT FLORISTS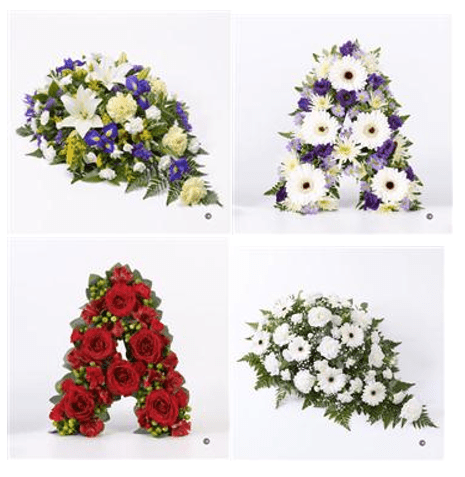 Beaufort Florist is the perfect gift shop and flower shop for different occasions. If you're looking for sympathy flowers to express your grievances, Beaufort Florist will surely help you convey your sympathy to the family.
They guarantee quality and security of their transactions through the online store, especially because they accept and fulfill your orders exclusively.
WHAT PEOPLE LIKE
SPECIALTY FLOWERS. Looking for flowers for a funeral? An anniversary? Birthday? Thank you? There are a lot of reasons to send flowers. That's why you could always trust Beaufort Florist to do the job better than anyone else.
PREMIUM MATERIALS. Aside from their creative florists, one of their additional assets is their use of premium quality of products in creation. They make sure that the materials they use are fresh and finest arrangements
PRODUCTS
Funeral Flowers – £35 to £200
DELIVERY AND PAYMENT
Delivery Monday – Saturday during normal working hours.
2.      FIESTA FLOWERS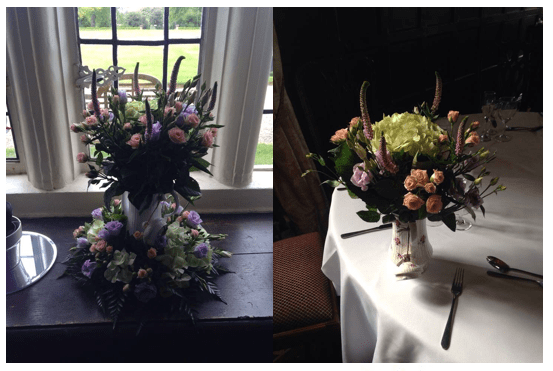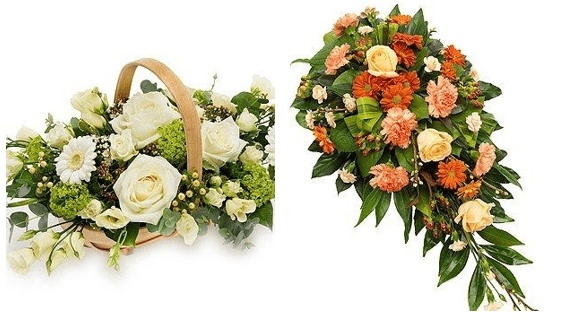 Fiesta Flowers provides floral services to weddings, funerals, and other special events. They are versatile in designing flowers as they could create modern, traditional, and unique flower arrangements depending on the theme.
On funeral flowers, they specialize in casket sprays with different forms and colors. Call them now to book or to learn more about their products and services.
WHAT PEOPLE LIKE
COMPLETE FUNERAL FLOWER. They have different kinds of funeral flowers that you may choose from. There are wreaths, sheafs, sprays, and posies which you may buy from the site. Thus, you won't need to buy from another flower shop if you're in need of a funeral flower.
PRODUCTS
Wedding Flowers
Sympathy Flowers
DELIVERY AND PAYMENT
Visa, MasterCard, AMEX, WorldPay
3.      THE FLOWER CENTRE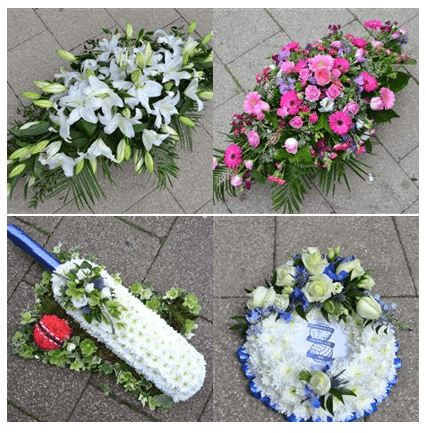 If you're looking for sophistication, you are in the right place. The Flower Centre creates beautiful flowers perfect for expressing tribute to the deceased or grievance with the family.
They guarantee that the flowers available are fresh every day from the flower market and they are surrounded by expert florists to fulfill customer orders.
WHAT PEOPLE LIKE
LARGE INVENTORY. The shop prides itself with their quite a handful of collections that varies from the simplest to most complex designs. With this, they guarantee that they can accommodate any kind of events that may need their service.
BEST CUSTOMER SERVICE. The shop is known for serving lots of clients including large corporate offices that also mark names to their respective industries. This alone is proof that The Flower Centre is one of the most trusted florists of many customers.
PRODUCTS
Wedding Flowers
Funeral Flowers – £35 to  £300
DELIVERY AND PAYMENT
Same Day Delivery Monday to Saturday Please Order before 2pm
4.      URBAN DESIGN FLOWERS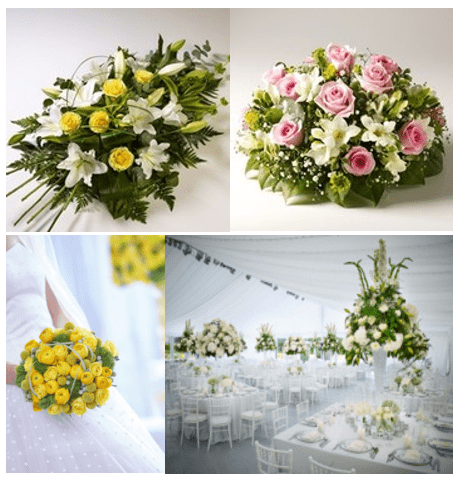 Urban Design Flowers is here to provide you the best flowers for a funeral. They offer different styles of arrangement including wreaths, sheaves, posies, and casket sprays.
Not only they have the best florist, the shop also renders excellent customer service which is very commendable. They arrange the same day delivery if your order is received before 2:00 PM.
WHAT PEOPLE LIKE
AFFORDABLE PRICES. Losing someone sure is a dreadful experience, plus you have to deal with lots of bills in the hospital and the funeral parlor. Urban Design Flowers helps by offering their products and services in prices that will not be an additional burden to your family.
PRODUCTS
Funeral Flowers
Wedding Flowers
DELIVERY AND PAYMENT
Maestro, Visa, MasterCard, PayPal
5.      BUTTERCUPS & DAISIES FLORIST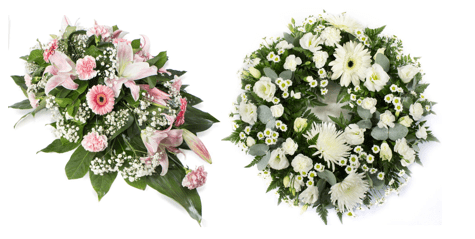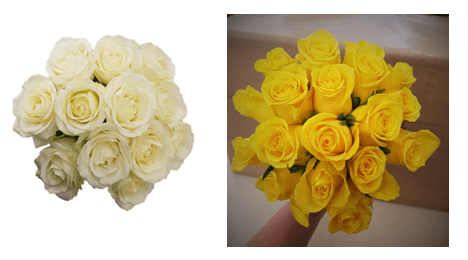 If you're looking for affordable yet exquisite funeral flowers, Buttercups & Daisies Florist should be your option. You can find different styles of wreaths, sheaves, and tributes for a very reasonable price.
It has been in the business for 30 years so they know their workaround. What makes this a good choice is that they don't stock flowers but they order them when needed.
WHAT PEOPLE LIKE
Funeral is the most unfortunate event that a person could attend to that is why the shop promises to be always present and available in times of need.
OFFERS SAME DAY DELIVERY. The shop does not want their clients to waste their precious time by waiting for their orders to arrive so they offer same day delivery services and they guarantee that the products will arrive on the agreed time and in best condition.
PRODUCTS
Funeral Flower – £45 to £300
Wedding Flower – £5 to £300
DELIVERY AND PAYMENT
Contact shop for more details.
6.      SHELLIES FLOWERS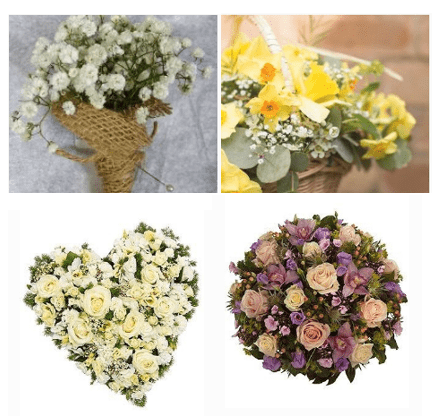 Next up we have Shellies Flowers. The shop makes it easier for customers to choose and order flowers for a funeral. They offer a wide range of floral tributes which ranges from traditional up to the modern one–fitting to the departed person.
The shop has been in the flower business for the span of 30 years and up until now, they continue to serve the locality.
WHAT PEOPLE LIKE
AFFORDABLE ITEMS. Shellies Flowers believes that flowers, especially those that are meant to ease the grief of the deceased's family, should not be expensive. With these, they created a collection of sympathy flowers that comes in very affordable prices while maintaining the highest quality.
VALUE FOR MONEY. The team's utmost priority is the satisfaction of their beloved customers that is why they want to make sure that they get the most out of their expenses. They guarantee that every centavo spent on their products is worth it.
PRODUCTS
Wedding Flowers
Funeral Flowers
DELIVERY AND PAYMENT
Visa, MasterCard, AMEX, WorldPay
7.      THE FLOWER GIRL BIRMINGHAM

The Flower Girl provides bespoke floral styling, delivering to Birmingham and Solihull areas. They pride themselves on their excellent and bespoke service offering every aspect of floral design for all your special occasions. Whether you are looking for a small floral gift or planning your dream wedding, they are here to make your floral dreams come true.
WHAT PEOPLE LIKE
HIGHLY CUSTOMIZABLE. Simply tell their staff what you have in mind for your floral arrangement, and they will do their best to deliver.
PRODUCTS
Wedding Flowers
Funeral Flowers
Bouquets
DELIVERY AND PAYMENT
PayPal, VISA, AMEX, Master Card
8.      PARADISE BLOOMS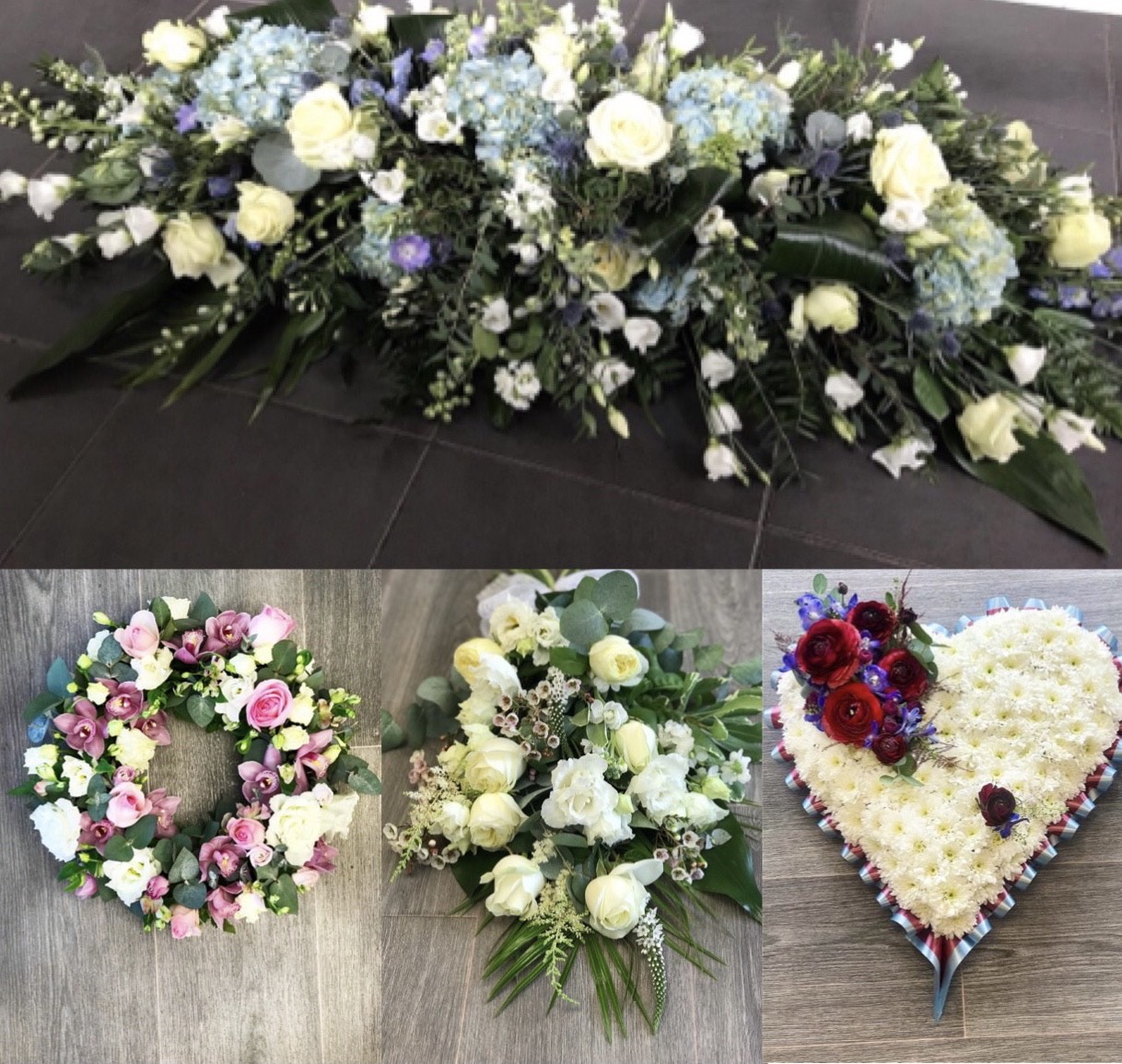 Paradise Blooms provides exceptional service and presentation, at an affordable price. Their experienced floral designers offer a range of sheaves, posies, hearts, bespoke tributes and caskets sprays.
They work with a range of British and Dutch growers to source the finest seasonal flowers to ensure the freshness and quality of your floral arrangements.
WHAT PEOPLE LIKE
FLORAL SELECTION. Paradise Blooms delivers a high quality, selection of flowers and unusual arrangements including tropical flowers. They are known for creating, statement piece arrangements.
CUSTOMER SERVICE. They offer same and next day delivery. Their florists are warm, friendly and compassionate. Arrangements are presented to a high standard.

PRODUCTS
Luxury gift bouquets
Weddings
Workshops
Sympathy Flowers
Event floral design
Foam-free arrangements available
DELIVERY AND PAYMENT
Visa, Mastercards, BACS, Stripe, Sumup
Available Monday – Saturday