The 12 Best Options for Gift Baskets in Melbourne
Instead of waiting for a special occasion before sending someone a gift, why not give them a gift now and make that day special instead?
Gift-giving knows no time or date. Whenever you feel like sending someone a basket full of good food and other items, just do it and know that you have these 6 shops in Melbourne that are willing to help you in delivering the gift baskets.
NOTE: All shops on our list are still providing the usual services, however, due to the COVID 19 outbreak, they've also implemented strict safety measures such as contact-free/knock and drop delivery service to ensure absolute safety.
1. THE COMPLETE BASKET CASE

The Complete Basket Case is one of the longest running online shops serving Melbourne, the entire country of Australia, and even overseas with deluxe and stylish gift baskets.
Started as a home business, the shop now brought their shop online where they reach a larger spectrum of customers, thus their initiative to enhance their collection and added more to their collection of gift items.
WHAT PEOPLE LIKE
FREE SHIPPING. Save a few bucks and still get the best products and efficient delivery services if you choose to purchase gift baskets from The Complete Basket Case and have the team deliver them as well for free.
CREATE YOUR OWN. Did not find the exact gift basket that you want from their collection? No worries, you can always create your own and the team will gladly assist you.
PRODUCTS
Birthday Gift Baskets – $59 to $300
Wedding Gift Baskets – $69 to $300
DELIVERY AND PAYMENT
Contact shop for details.
2. THE INDOOR PLANT CO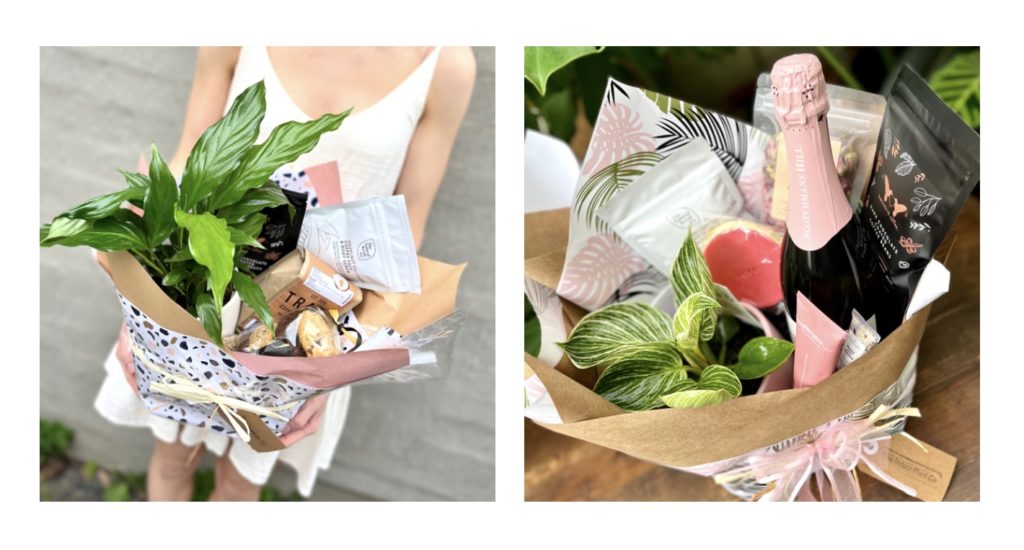 We just had the pleasure of experiencing The Indoor Plant Co's flower delivery services, and let us tell you, they really know how to deliver…literally!
When it comes to convenience, The Indoor Plant Co takes the crown. Their website is as user-friendly as a puppy wagging its tail, making it a breeze to browse through their vast collection of beautiful blooms.
Plus, they offer same-day delivery for those moments when you need to make a last-minute apology or impress someone with your impeccable taste.
Reputation matters, and The Indoor Plant Co has certainly earned theirs.
Their flowers are fresher than a morning breeze, arriving in pristine condition and ready to make a statement. We felt like A-list celebrities receiving a red carpet treatment…minus the paparazzi, of course.
The customer service at The Indoor Plant Co is top-notch. They were as friendly as a neighbor offering a freshly baked pie.
We recommend calling in for a product reservation to guarantee you a fresh bouquet.
WHAT PEOPLE LIKE
AFFORDABLE PRICE. We all know flowers can sometimes be as expensive as a designer handbag, but not with The Indoor Plant Co. Their prices are as refreshing as a dip in a cool pool on a scorching summer day.
WARM CUSTOMER SERVICE. From answering our questions promptly to going the extra mile to accommodate a special request, they made us feel like valued customers. It's a rarity these days, and we appreciate it.
PRODUCTS
Fresh bouquet – $45 to $129
Fresh basket – $99 to $245
DELIVERY AND PAYMENT
Visa, MasterCard, PayPal, American Express, Apple Pay, and Google Pay
3. THE HAMPER EMPORIUM

Loves spending wine nights with your friends and families? Why not check on the collections of The Hamper Emporium? They have tons of choices of hampers for you— from premium wine and beer to mouth-watering chocolates. These hampers are really perfect to cap off the night.
WHAT PEOPLE LIKE
AFFORDABLE HAMPERS. Who would have thought that a premium class hamper comes in a very affordable price? At The Hamper Emporium, it is always possible to get best quality hampers at truly fair prices.
FREE DELIVERY. Get your favorite products now arranged in hampers and gourmet baskets and avail the shop's free delivery services across Melbourne.
PRODUCTS
Gourmet baskets – $89 to $800
Chocolate Gifts – $79 to $800
DELIVERY AND PAYMENT
Visa, MasterCard, PayPal, American Express
4. HAMPERS WITH BITE

Hampers With Bite wants to make sure that they are always with you every step of the way. Whether it is a simple event or a grand celebration, the shop is always prepared with the perfect gift baskets most appropriate for each occasion.
Shopping is also made easy as they organized their products categorically.
WHAT PEOPLE LIKE
CORPORATE GIFT SELECTION. Make this year's corporate gift giving even more sophisticated by partnering up with Hampers With Bite. The shop accepts corporate accounts and you are guaranteed to be presented with premium quality products.
PRODUCTS
Gluten Free hampers – $45 to $100
Chocolate Hampers – $28 to $300
DELIVERY AND PAYMENT
Visa, MasterCard, PayPal, AMEX
5. JACOB & ROY

Jacob & Roy is the best place to look for plant gifts.They have elegant plant gift packages which include plants paired with stylish pots, all presented in lux packaging.
WHAT PEOPLE LIKE
FRESH BLOOMS. When you order from them you can be sure that the items you got will arrive to your doorstep or its set destination as good as it was sent. This means that each flower in the piece is fresh.
PRODUCTS
Earthy pot with various plant options – $104.95
Handcrafted Pattern Pot with various plant options – $134.95
DELIVERY AND PAYMENT
Mastercard, Visa
6. BYRON BAY GIFTS

Byron Bay Gifts specializes in unique gift baskets that are composed of mixed products, mostly edible ones, like chocolates, wines, nuts, cookies, etc.
Their team never fails to go the extra mile when creating their products and they also employ strict quality control so you are assured that everything you see from their collection are all in the finest and best qualities.
WHAT PEOPLE LIKE
100% CUSTOMER SATISFACTION. The shop's utmost priority alongside with bringing you the premium quality products is to ensure that all of their clients are satisfied and happy with the products and services that they are getting.
TEAM OF EXPERT. Behind the shop's success is their team of hardworking and professional staff that always secures the quality of their products and services. They see to it that all of your concerns and requests are addressed properly.
PRODUCTS
Baby Gift Hampers – $79 to $300
Pamper Hampers – $59 to $300
DELIVERY AND PAYMENT
Visa, MasterCard, PayPal, AMEX, Apple Pay
7. HAMPERS ONLY
From the name itself, Hampers Only offers hampers of different kinds. Primarily, the shop focuses on three major products, these are wines, roses, and fruits. But, they also opened their doors for more opportunities and offering that is they their collection have expanded and stored other gift hampers as well that are not edible such as stuffed toys, pamper kit, blankets, etc.
WHAT PEOPLE LIKE
RELIABLE DELIVERY. If you are still actively looking for a shop that offers both gift arrangements and delivery services, Hampers Only is just a click away. You can find really good quality products from their shop, not to mention their excellent gift delivery services.
PRODUCTS
Christmas Gifts – $84 to $300
Birthday Gifts – $69 to $300
DELIVERY AND PAYMENT
Contact shop for details.
8. GOURMET BASKET

For the team of Gourmet Basket, sending someone presents is more than just giving them material things that will satisfy their specific needs or wants. Gift-giving for them is sending love and warmth no matter how far you are apart.
The shop makes sure that the gift baskets that they create possess such quality. The spirit of love and happiness, disguised as a basket of goodies.
WHAT PEOPLE LIKE
GIFT BASKETS FOR ALL OCCASIONS. Gourmet Baskets aspires to be your go-to shop whenever you need to send someone a gift. With this, they see to it that their collection is always full and complete to fulfill your gift needs.
PRODUCTS
Gourmet gifts – $77 to $300
Birthday gifts – $88 to $300
DELIVERY AND PAYMENT
Visa, MasterCard, AMEX, PayPal, Diner's, Zip, EFT, Afterpay
9. MANFLOWER CO

Manflower Co specializes in offering gifts geared towards the men in your life. They're proudly committed to elevate life's simple pleasures through their wide selection of gift options.
WHAT PEOPLE LIKE
OFFERS A WIDE SELECTION. They have unique gift packages tailored for men such as beer gift packs, golf-focused gifts, and even sneakerhead packs.
CUSTOMIZED TO YOUR GIFT-GIVING NEEDS. They also have a custom gift pack builder so you can customize your own gift to suit your man's tastes.
PRODUCTS
Productivity Pack – $54.95
Beers and Beards – $67.00
Golf Multi-Tool + Beers – $67.95
DELIVERY AND PAYMENT
Apple Pay, American Express, MasterCard, PayPal, Visa
10. ZETTA FLORENCE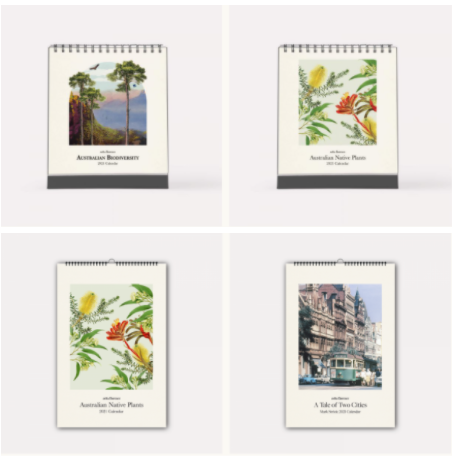 Zetta florence has been in businees for 30 years. Their target market are stationery lovers, creative people, makers, and crafters.
They have been carrying the same fine art supplies for the past years. Take a look at their website and be inspired to make, preserve, and protect your own wonderful memories!
WHAT PEOPLE LIKE
120-DAY RETURNS. Incase the customer is not satsfied with their purchase, they may send it back within 120 days. They will receive a full refund.
PRODUCTS
Portfolios
Stamps and Sealing Waxes
Paper
Accessories
Posters
Qrapping
DELIVERY AND PAYMENT
Contact for more information on delivery and payment.
11. MORNINGTON PENINSULA HAMPERS

Morning Peninsula Hampers offers a range of beautiful luxury gift hampers that showcase a selection of the finest produce and experiences in Morning Peninsula. They have pre-made hampers, that are ready for any occasion.
However, they also allow their customers to design their own to make it more special. Grab you hampers now and show your loved ones how much you care for them!
WHAT PEOPLE LIKE
WIDE SELECTION OF HAMPERS. With their wide range of hampers, customers will surely get what they are looking for.
CUSTOMIZED HAMPERS. They allow customers to build their own hampers to add a personal touch to it to make it more meaningful
PRODUCTS
Prosecco Pleasure – $79
You Had Me At Rose – $89
Sleep Soundly – $249
Premium Peninsula Foodie – $259
DELIVERY AND PAYMENT
Contact for more information regarding the delivery. For payment options: Apple Pay, American Express, MasterCard, PayPal, Visa, Shop Pay
12. HOUSE OF HANDMADE

House of Handmade is a go-to gift shop at Victoria, Australia. Their store is available to the public 7 days a week.
They offer a wide variation of handmade products from jewelries to candies to fashion and so much more. Check out their website and you may visit their store for the full experience.
| | |
| --- | --- |
| SPECIALTY | Handmade Products |
| SELECTION SIZE | Large |
| STARTING PRICE | $6.50-$189.00 |
| DELIVERY FEE | Contact for more information |
| WEBSITE | https://houseofhandmade.com.au/ |
| SOCIAL MEDIA | N/A |
| CONTACT DETAILS | +61 3 94259710 |
WHAT PEOPLE LIKE
HANDMADE PRODUCTS. All of their products are handmade, it is crafted with passion and dedication.
WIDE VARIATION. The store offers different kinds of items that can be gifted to anyone on any occasion.
PRODUCTS
Alpaca Blankets $129-$189
Leather Bag $159
Leather Wallet $42 – $119
Artisan Soap $6.50
sustralian Animal Prints $25 – $45
DELIVERY AND PAYMENT
Contact for more information.