The 12 Best Options for Gift Delivery In Malaysia
Malaysia is one of the top tourist countries in Asia because they have a unique mix of beaches and rainforests. They are also the home of multiple cultures, such as Indian, Chines, and European. Because of its diverse background, the country has a lot of beautiful and unique options to offer when it comes to gift-giving.
Here are the best shops for gift delivery in Malaysia.
1. Gift Hampers Malaysia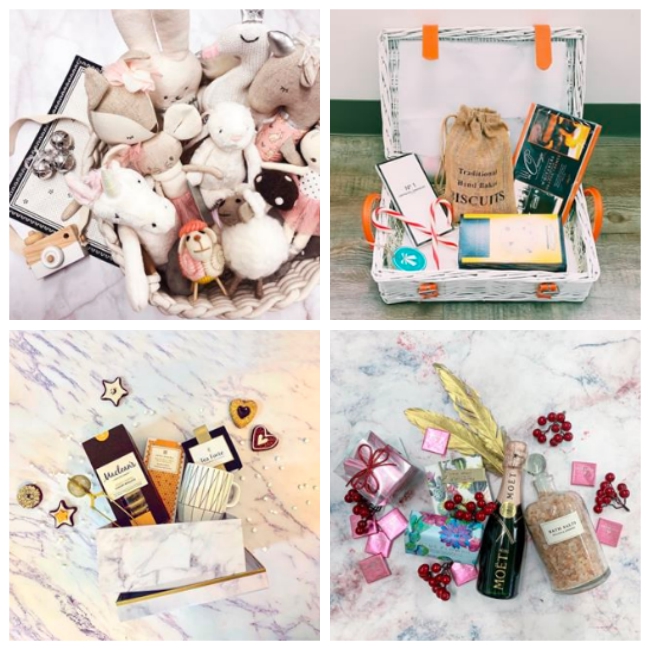 | | |
| --- | --- |
| Best For | Gift hampers |
| Selection Size | Medium |
| Price Range | Starts from 166.00 MYR |
| Delivery Fee | Depends on location |
| Website | https://gifthampers.com.my/ |
| Instagram | https://www.instagram.com/gifthampersmalaysia/ |
| Contact | 603 2276 5878 | [email protected] |
| Payment | Contact for details |
Gift Hampers Malaysia is a premium gift shop for hampers for any occasion. They even have gift hampers prepared for special celebrations such as Hari Raya and the Mid-Autumn Festival.
2. Hamperworld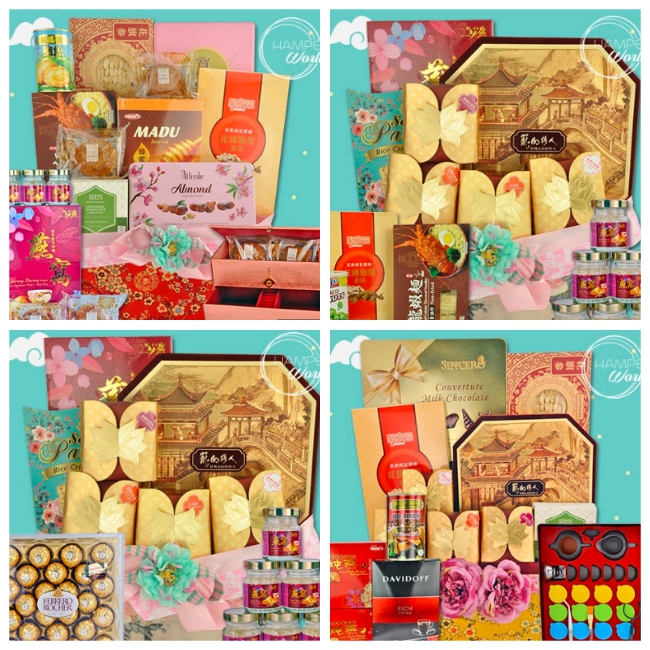 | | |
| --- | --- |
| Best For | Special celebrations |
| Selection Size | Large |
| Price Range | Starts from 130.00 MYR |
| Delivery Fee | Minimum to free delivery |
| Website | https://www.hamperworld.net/ |
| Instagram | n/a |
| Contact | 03-7497 0565 (office)  /  03-7804 7633 (fax)  /  012-215 1995 (mobile) |
| Payment | Visa, MasterCard, Cimbank |
HamperWorld was created to provide premium hampers for big occasions such as Chinese New Year and Hari Raya Haji Hamper. They have been in business for almost 10 years and they continue to satisfy their customers when it comes to gift options.
3. Xin Florist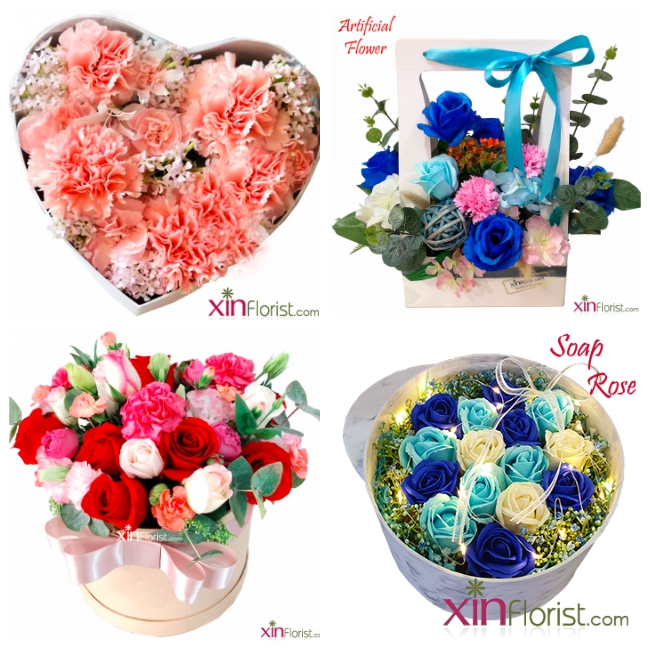 | | |
| --- | --- |
| Best For | Fresh flowers |
| Selection Size | Small |
| Price Range | Starts from 108.00 MYR |
| Delivery Fee | Depends on location |
| Website | https://www.xinflorist.com |
| Instagram | n/a |
| Contact | 607-353 3188 / 607-353 3931 |
| Payment | Visa, MasterCard, PayPal, Public Bank, Maybank, Alliance Bank, UOB, Standard Chartered |
Family owned and operated, Xin Florist supplies fresh flowers, artificial displays, and other gift items like wine, chocolates, and teddy bears, to share with loved ones on special celebrations.
4. HEVA Gifts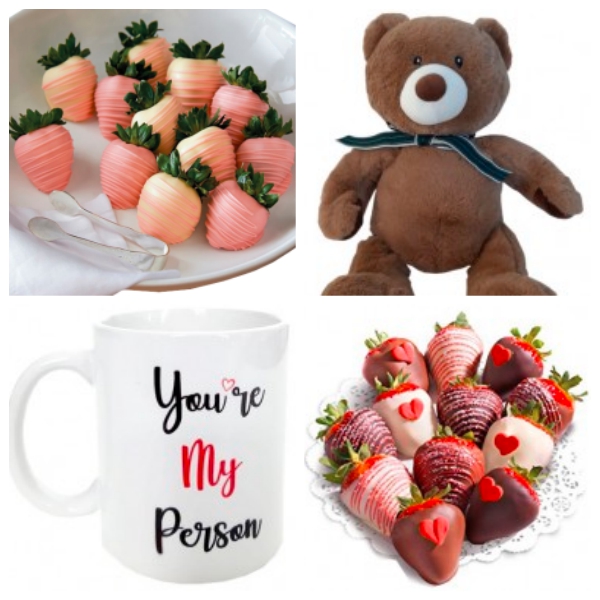 | | |
| --- | --- |
| Best For | Personal gifts |
| Selection Size | Medium |
| Price Range | Starts from 25.00 MYR |
| Delivery Fee | Depends on location |
| Website | https://hevagifts.com.my |
| Instagram | n/a |
| Contact | +60173303914 |
| Payment | Visa, MasterCard, American Express, Discover Network |
HEVA Gifts believes that the best way to express one's affections is through personal gifts. They offer flowers, mugs, chocolates, and other gift items for customers to give as a special token to their loved ones.
5. FloryGift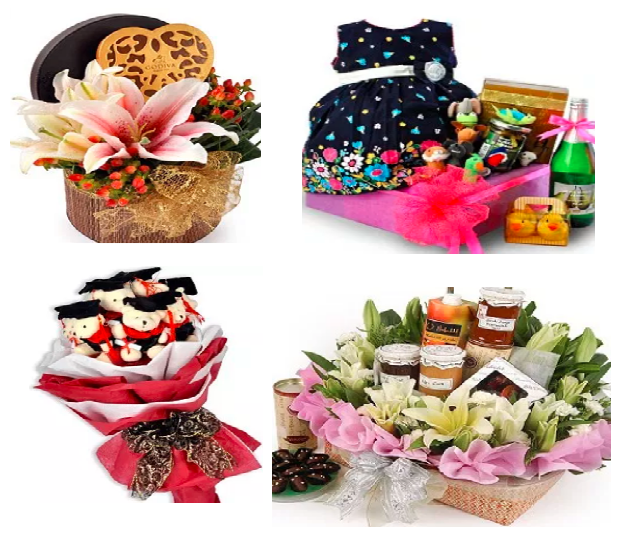 | | |
| --- | --- |
| Best For | Any occasion |
| Selection Size | Medium |
| Price Range | Starts from 173.00 MYR |
| Delivery Fee | Depends on location |
| Website | https://florygift.com.my/ |
| Instagram | n/a |
| Contact | +6016 2788 151 |
| Payment | Visa, MasterCard, PayPal |
FloryGift has a variety of gift options for any kind of occasion all year round. They have premium hampers, desserts, flowers, and other special items to choose from when finding the right gift for the celebration.
6. Wedding Cottage

Wedding Cottage provides more than just wedding supplies, but also all your needs for all occasions. From party favors, decorations, to even edible goods, Wedding Cottage got it all for you.
For 10 years, this company has been giving the widest array of party decorations, giveaways, and supplies. They guarantee the lowest prices, and also the best quality for your needs. They also offer personalized goods, so anything you need is just a few clicks away. Convenient, reliable, and affordable – Wedding Cottage is the best place for your party needs.
7. Wonder Balloons Malaysia

We made Wonder Balloons Malaysia a part of the top 10 because they are one of the companies that has a feature on their website wherein you can get a balloon pricing quote. This can be a help to those who want to estimate their costs.
We think they are great because of the wide range of balloon products and services they offer. From bubble balloons and latex balloons to baloon decoration and balloon printing, they can give it to you.
Unlike other companies, they also have balloon gimmicks and event special fx. These services can make your ocassion way more special and fun.
Specific rates and delivery information may not be on their website but you can easily contact them via WhatsApp or give them a call at +6011-5509-5253 for pricing.
8. The Tea Republic

The Tea Republic is a shop that specializes in tea sets and complements specifically for gifting purposes. They offer a wide array of tea selections wherein clients are able to customize gift box selection orders for the tastes of the person they wish to give the said order.
With over 45 selections of tea ranging from the classics to premium flavors, their website also provides information and recommendations on what each type of tea is all about and what recipes can be done with it.
We recommend this shop for tea-enthusiast clients as they accommodate overseas shipping as well and have convenient payment methods as well. They also offer same-day delivery n the Klang Valley area and a comprehensive online shop for hassle-free shopping.
They are greatly acclaimed by clients due to their high-quality aesthetic presentation of the said tea selection boxes that the receivers truly appreciated and found pleasing.
9. Me Time Art Malaysia

Me Time Art Malaysia is one of the leading distributors of paint by numbers kits in Malaysia in which they provide stunning outlines of the drawings complete with the numbers and art materials.
The company offers a wide range of collections such as animals, animation, and landscape to name a few plus categories such as premium kits and classic kits as well.
They currently are having a flash sale, promos, and discounts which can be availed should the conditions be met as seen in the information provided by the website.
We recommend this shop to clients who wish to treat themselves or others to a relaxing experience and enhance the quality of bonding time with loved ones as well. Paint by Numbers is an excellent way to be reminded of the memories shared by hanging the said artwork in homes as well.
10. Pulpy Garden Sdn Bhd

Pulpy Garden Sdn Bhd is an urban plant shop that specializes in providing imported and local succulents and indoor plants. They aim to encourage people to grow plants into their own homes for a happier and healthier lifestyle.
They had started as an online shop before opening a physical store later on. Customers are able to choose their desired plant from their wide catalog with their corresponding pictures on their Facebook and Instagram pages.
We recommend this shop for plant enthusiasts especially for succulents and clients looking to incorporate plants in their décor and lifestyle as they also provide advice suggestions and advice onto which plants are best suited for each client's personal life, environment, and budget.
Furthermore, each plant comes with a complimentary simple care card and direct access to the shop's team of plant experts should any inquiries and questions arise.
11. Stella Florist Malaysia

Stella Florist Malaysia is not your typical flower shop. What made us recommend them is that they have a range of flowers that can fit into any budget.
However, it does not really matter how much the flowers are, but how presentable they look!
With them, even if it is cheaper than usual, you will still get the most beautiful flowers you have ever seen. Plus, you may add sweet treats or even a cake to make it even more personalized.
Another great factor about them is that they serve numerous locations, like a lot.
By the way, did we already mention that they only use the freshest flowers? This is to make them last longer than other flowers.
12. Printcious

Printcious or "Printing" and "Precious" is an e-commerce platform that strives to be the largest online DIY gifting website in ASEAN. They specialize in DIY and customizable gifts for all kinds of people and ages.
Gift designing comes in 4 steps where clients choose their own product, upload their photo or design, add and edit text, and place their order. Some of their products include t-shirts, mugs, canvas, tumblers, and pillows.
Printcious caters to clients of all kinds like small and medium-sized businesses, multinational corporations, educational institutions, charitable organizations, and startup businesses. Some of these companies areMitsubishi, Netflix, and SEA Gamer Mall.
Since its startup in 2015, it has already been awarded the Malaysia Website Awards in the same year. It also had a partnership with Shutterstock last August 2020.
Printcious accepts online payment methods such as VISA, MasterCard, and Stripe. They also deliver worldwide!