The 6 Best Options for Hampers & Gift Baskets in Gold Coast
Hampers and gift baskets are some of the safest presents to send your friends and loved ones because there really is nothing to refuse about it. Hampers are filled with good food and drinks that are perfect whatever the occasion may be.
If you are from Gold Coast, we have already searched for the best shops to get hampers and gift baskets from. Check out the list below.
1.      GC GIFT BOXES AND HAMPERS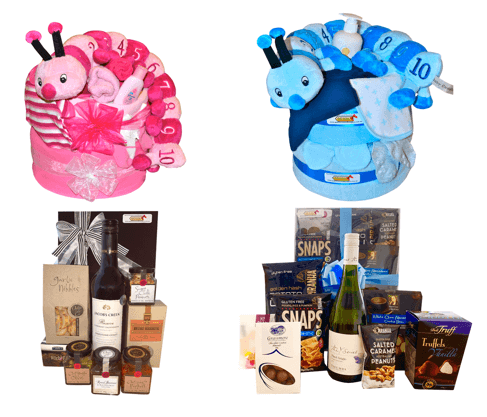 GC Gift Boxes and Hampers is perfect for those who have a sweet tooth because the shop specializes in all kinds of chocolates as a gift.
The most in demand and the shop's highlighted product is their chocolate bouquet that their clients can testify to taste as good as they look.
If you want to see more of their chocolate collections, you can always visit the shop's webshop.
WHAT PEOPLE LIKE
EXQUISITE FLAVORS. The shop does not sell basic, typical chocolates. They also have in their collection those who have alcoholic elements to give some kick on the chocolate. This is perfect for those who want a bit of a twist or element of surprise on their chocolates.
EXTENSIVE COLLECTION. Of course, the shop does not limit their collection to just one product, they also offer other gift items that they have already categorized according to type and purpose.
PRODUCTS
Baby Gifts – $59 to $200
Cellar Gifts – $60 to $200
DELIVERY AND PAYMENT
Visa, MasterCard, PayPal
2.      GIFT BOX GALLERY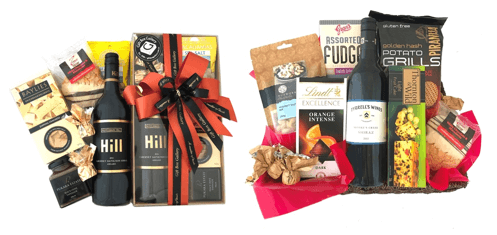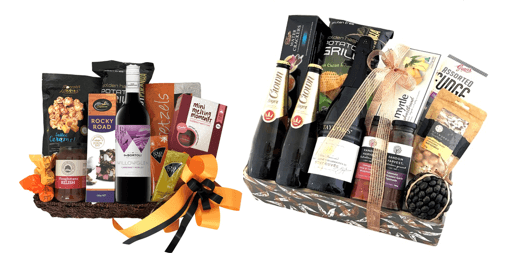 Gift Box Gallery is an all-you-can-find kind of shop. They literally have hundreds of gift items of different kinds, sizes, and colors, ranging from the simplest and smallest to the grandest and largest.
While these gift products have a lot of differences especially on purpose and suitability to the occasion, they all have one thing in common and that is they are all in the best quality.
PRODUCTS
Gourmet Baskets – $65 to $550
DELIVERY AND PAYMENT
Contact shop for details.
3.      HAMPERS ONLY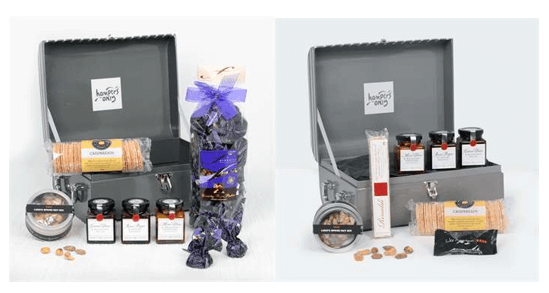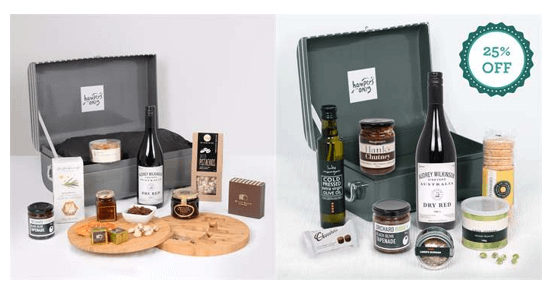 From the name itself, Hampers Only offers hampers of different kinds. Primarily, the shop focuses on three major products, these are wines, roses, and fruits.
But, they also opened their doors for more opportunities and offering that is their collection have expanded and stored other gift hampers as well that are not edible such as stuffed toys, pamper kit, blankets, etc.
WHAT PEOPLE LIKE
RELIABLE DELIVERY. If you are still actively looking for a shop that offers both gift arrangements and delivery services, Hampers Only is just a click away. You can find really good quality products from their shop, not to mention their excellent gift delivery services.
PRODUCTS
Gourmet Gifts – $69 to $300
DELIVERY AND PAYMENT
Contact shop for details.
4.      GIFTS ON THE GOLD COAST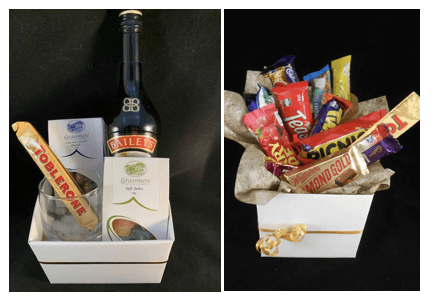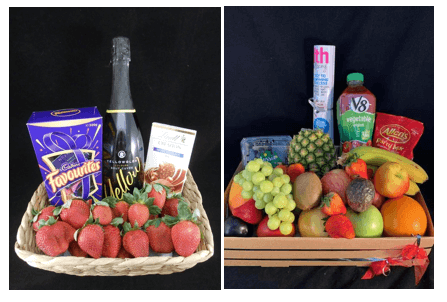 Shop until you drop with Gifts on the Gold Coast. The shop houses thousands of different gift items that are perfect for all kinds of gift items. They have ones suitable for babies, ladies, and men and some are grouped according to the type of product.
If you are fond of sweets, they have chocolate hampers and cakes, if you want to send someone a healthy snack, you can order a basket of fresh fruits and maybe some cheese gifts.
Whatever you need, shop promises to always provide you with the best one.
WHAT PEOPLE LIKE
SAME DAY DELIVERY. For as long as you place your orders no later than 1pm on weekdays, the shop guarantees same day gift delivery. On weekends, on the other hand, schedule is a bit earlier at 10am.
PRODUCTS
Chocolate Hampers – $35 to $200
Fruit Hampers – $65 to $200
5.      BOTANIQUE FLOWERS & GIFTS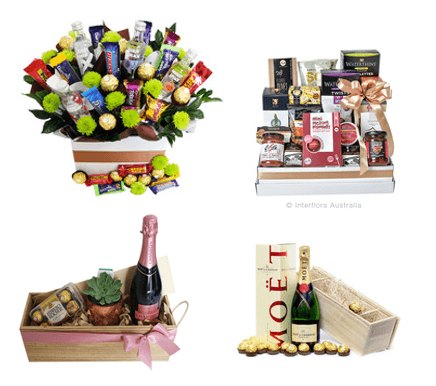 The shop specializes in sending fresh blooms but they also make some room for their premium gift baskets that you will definitely love. These gift baskets may include fresh fruits, wines, food and snacks, etc.
They also have a different set of hampers for non-edible ones such as vases, balloons, jewels, and many more. If you want to see more of their offerings, the shop is always open for you, especially their online shop.
WHAT PEOPLE LIKE
SAME DAY DELIVERY. The shop wants to make your shopping experience hassle-free and enjoyable and part of this is by offering to deliver your gifts even on the same day that you place your orders.
FREE CHOCOLATES. Lo and behold because the shop gives a free box of chocolates for as long as your orders have a total amount of $80 and you use their coupon code "FREECHOCOLATE".
PRODUCTS
Chocolate Gifts – $16 to $300
Wine Gifts – $60 to $300
DELIVERY AND PAYMENT
Visa, MasterCard, PayPal, AMEX
6.      GIFT SENSATIONS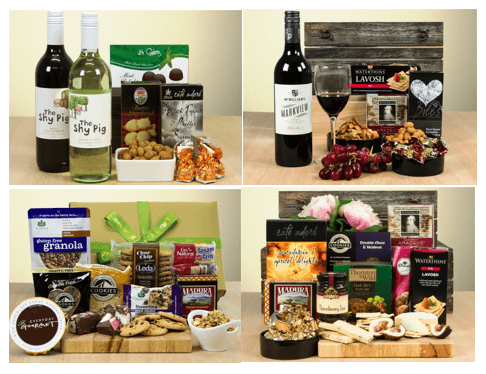 Gift Sensations has been in the industry of gift delivery for 16 years now and all throughout those years they have delivered thousands of different kinds of gift items all around the Gold Coast and never in their entire business history did they ever disappoint their clients with the quality of their service.
That so why even after 16 years, they still remain to be one of the top choices of the people in the Gold Coast when it comes to gift delivery services.
WHAT PEOPLE LIKE
FREE DELIVERY. Keep your extra cash because you won't be needing them as the shop offers to deliver your gift items for free. All they need from you is your genuine smile and appreciation.
CORPORATE ACCOUNTS. The shop does not limit their reach to retail orders alone. They also open their shop for bulk orders and corporate accounts to make sure that their gift products will be sent to everyone in Gold Coast.
PRODUCTS
Wine Gifts – $64 to $300
Food Gifts – $54 to $300
DELIVERY AND PAYMENT
Visa, MasterCard, AMEX