The 7 Best Options for Hampers in Jakarta
Why limit yourself to buying retails if you can purchase them in bulk and in an even more presentable way like hampers?
These shops in Jakarta showcase some of the best and most promising hampers for you to send to your loved ones anywhere in the city.
Note: Due to the current pandemic outbreak, we've noted the relevant service changes for some of the shops listed below. Most stores are still accepting online or phone orders as well as deliveries.
1.      EAST JAVA & CO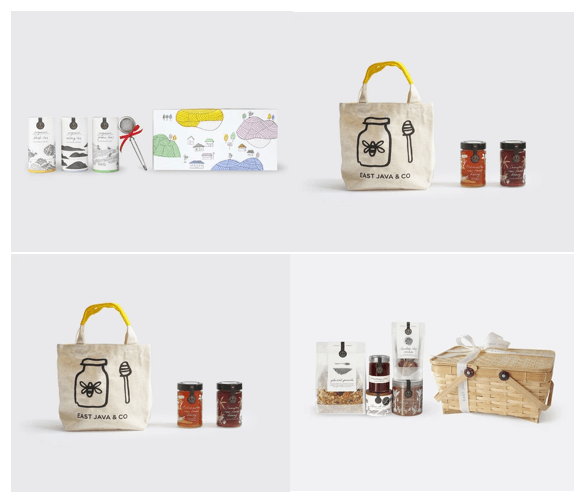 In just a few taps on your mobile phone or laptop, you can easily send yourself or someone close to a wonderful set of products enclosed in a beautifully designed gift basket especially brought to you by East Java & Co.
Their online shop is filled with various kinds of gift products that they certainly believe will make anyone happy and satisfied.
| | |
| --- | --- |
| SPECIALTY | Gift Hampers for all occasions |
| SELECTION SIZE | Large |
| STARTING PRICE | Starts at $20 |
| DELIVERY FEE | Calculated at checkout |
| WEBSITE | https://www.eastjavaco.com/collections/gift-hampers |
| SOCIAL MEDIA | FB:https://www.instagram.com/eastjavaco/ |
| CONTACT DETAILS |  +62 (0)21 22975436 |
WHAT PEOPLE LIKE
TOP QUALITY PRODUCTS. If there is one thing that Adorable Gift BasketEast Java & Co. is certain about, it is that all of their gift baskets are in the best qualities. They always secure the products and materials included in their products so they can promise you a delightful outcome.
SECURED PAYMENT. The shop's online store is also equipped with a high class security system. You don't have to worry about your payment details because they have a very tight and secured payment system.
PRODUCTS
Gift Hampers – $20 to $100
DELIVERY AND PAYMENT
Contact shop for more details.
2.      YONG'S GIFT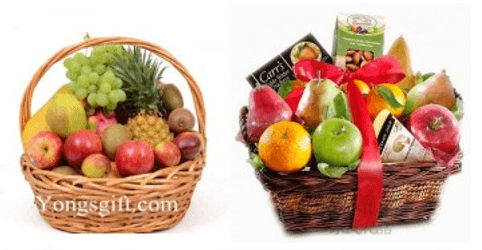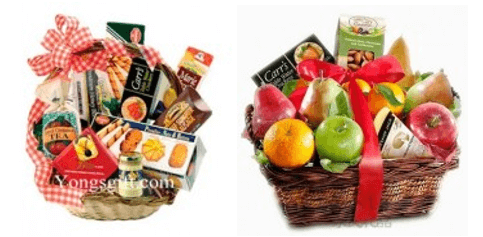 If you are looking for a shop that could provide you with tons of cake orders in just one transaction, Yong's Gifts can be your perfect buddy. Yong's gift is fully equipped with lots of gift products that they believe would be best for any occasion.
Aside from cakes, they also offer flowers, gift hampers, fruit gifts, etc. If you want to know more about the shop, you can always visit their webshop.
WHAT PEOPLE LIKE
INTERNATIONAL DELIVERY. Yong's gift does not only cater Jakarta, but it also extends its services to nearby countries so wherever you are, Yong's Gift will always be available to help you out.
PREMIUM CARDS. The shop does not stop in providing the best products that they could give. They also give a lot of effort into the cards that will come along with your gift so your recipient will appreciate your gift even more.
PRODUCTS
Fruit Gifts – $89 to $300
Birthday Gifts – $69 to $300
3.      SENTRABUNGA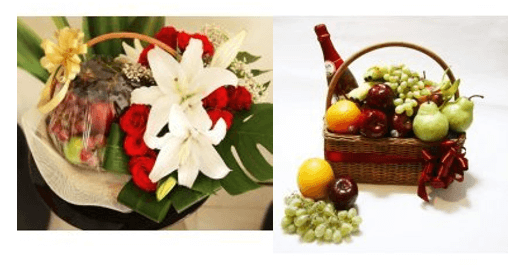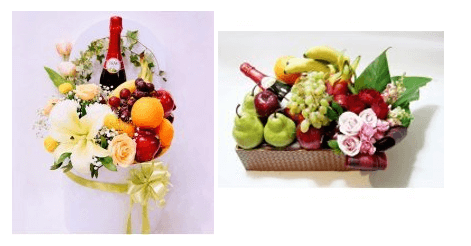 SentraBunga is best known for its selection of the freshest and finest food products in Jakarta. The shop promises that everything you find from their shop is carefully curated and selected by their team of highly professional staff to bring you the best kind of gift basket that you deserve.
Their food baskets have already been pre-arranged so it will be a lot easier for you to browse through their collection and make shopping even faster.
WHAT PEOPLE LIKE
LARGE SELECTION. The shop never misses the chance to help their customers find the perfect gift that is why they always prepared their shop with various kinds of gift items that they believe will suffice your gift needs.
AFFORDABLE PRODUCTS. For a high quality gift basket, their prices are actually quite reasonable and many of their clients are really thankful for this great deal.
PRODUCTS
Fruit Baskets – $42 to $300
DELIVERY AND PAYMENT
PayPal, Visa, MasterCard, Maestro
4.      GIFTS2INDONESIA.COM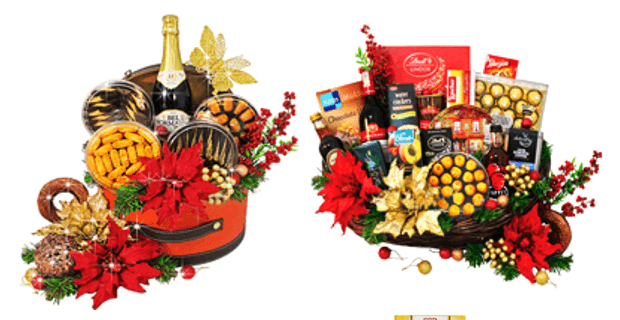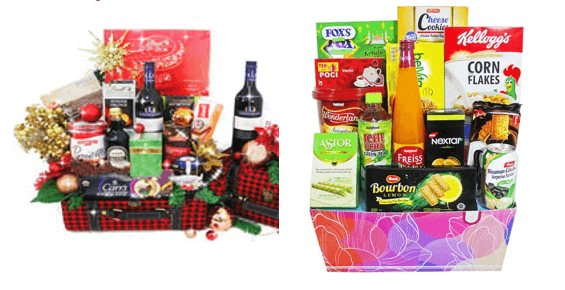 Gifts2Indonesia.com is one of the largest online gift shops serving the entire country of Indonesia with their premium quality gift baskets.
Everything that you need can be found in the shop's collection. Whether it is a simple or grand gift basket, the shop makes sure that they can always attend to your needs when it comes to gift-giving.
WHAT PEOPLE LIKE
EXTENSIVE COLLECTION. Of course, the shop does not limit their collection to just one product, they also offer other gift items that they have already categorized according to type and purpose.
RELIABLE SERVICE. Still don't know what to purchase? You might consider calling their staff for a couple of suggestions or questions/queries on what gift hampers to give or not to give. They would be very happy to be of service to you.
PRODUCTS
Gift Baskets – $48 to $300
DELIVERY AND PAYMENT
Contact shop for more details.
5.      GIFT BLOOMS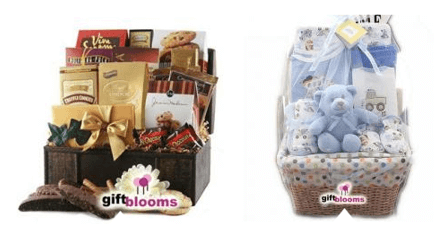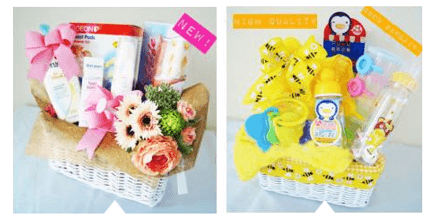 Shop until you drop with Gift Blooms unlimited collection of gift items! They have all kinds of gift items for all occasions and all kinds of recipients.
From the food products to non-edible items, they surely have the best items to show you. They have also made shopping with them so easy by categorizing their products according to type and purpose.
WHAT PEOPLE LIKE
AFFORDABLE ARRANGEMENTS. The shop offers their gift baskets at very affordable prices yet they never compromise the quality of their products.
100% CUSTOMER SATISFACTION. The shop prides itself with their outstanding products and services that guarantees to bring happiness and satisfaction to all of their beloved customers.
PRODUCTS
Gift Baskets – $48 to $300
DELIVERY AND PAYMENT
PayPal, MasterCard
6.      GIFTBASKETSOVERSEAS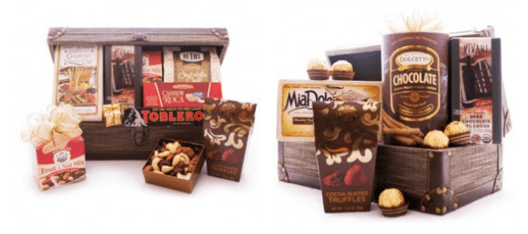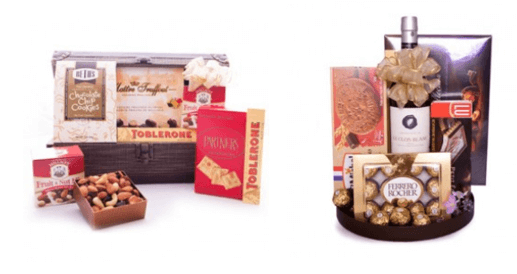 GiftBasketsOverseas truly has a lot to offer in terms of gift baskets. Their products range from the simplest to the grandest kind of items but they are guaranteed to be equally great and wonderful to be given as gifts.
Another wonderful perk is you can always avail their same day delivery wherever you are in Jakarta.
WHAT PEOPLE LIKE
LARGE SELECTION. The shop has a large selection of gift baskets so it does not matter even if you need a hundred pieces because they promise to provide you with anything you want.
SAME DAY DELIVERY. The shop makes sure that time will not hinder anyone from sending gift baskets to their loved ones that is why they offer to deliver your orders even at the last minute and on the same day you made the purchase.
PRODUCTS
Holiday Gift Baskets – $69 to $300
Chocolate Gift Baskets – $69 to $300
DELIVERY AND PAYMENT
Major debit and credit cards
7.   GIFTINGS.ID

Giftings is a shop based in Jakarta that offers a wide selection of meticulously curated gifts and hampers that are perfect for any occasion. Whether it is for weddings, birthdays or just a simple thoughtful gift for a loved one, they have you covered.
WHAT PEOPLE LIKE
PERSONALIZED GIFTS. They cater to any custom orders.
SUBSCRIPTION PLAN. They offer a subscription plan wherein their staff will provide gifts and hampers for any of your upcoming events or celebrations.
PRODUCTS
Tea Box – Rp525.000,00
Birthday Suite Hamper – Rp500.000,00
Harmony Birthday Set – Rp480.000,00
DELIVERY AND PAYMENT
Contact shop for more details about delivery. Payment options include American Express, MasterCard and VISA.