The 12 Best Options for Wine Delivery in London
A glass of wine is good for our body as it does not only satisfy our thirst for good quality drink, but it also relaxes our mind and body and it is also scientifically proven to positively contribute to our health.
If you are wondering whether there are shops who can actually send wines directly to your place– whether it is your home or office, we are here to answer you with a big yes, as big as London's Big Ben.
1.  ROBERSON WINE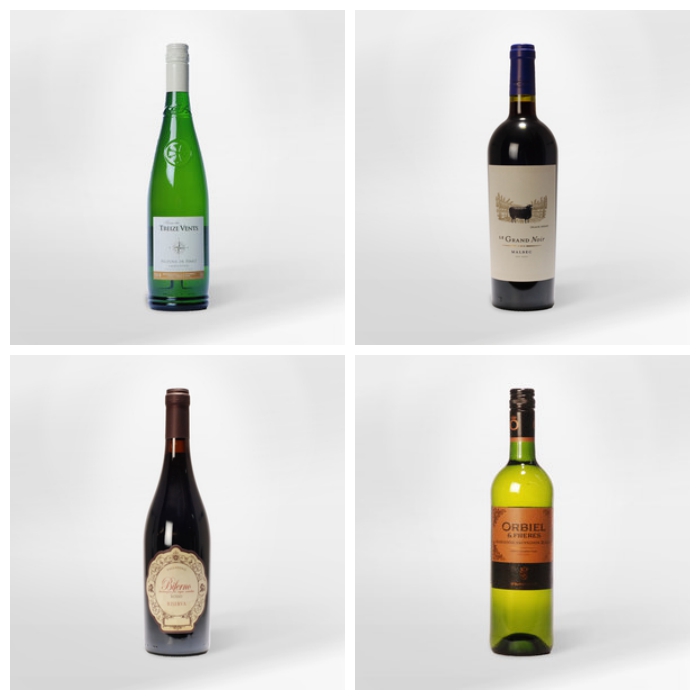 Roberson Wine is an independent, family-run, multi-award-winning wine merchant set up by Cliff Roberson in 1991. The shop is best known for their great selection of wines and the clients highly appreciate their wine suggestions. The shop is also highly recognized in the industry and as a matter of fact, they are one of the award-winning wine shops in London.
WHAT PEOPLE LIKE
GREAT SELECTION. The shop has a large and great selection of wines ready made for their beloved clients. This is very much evident from the positive feedback that they are getting from their previous customers.
EASY TO ORDER. The shop has made purchasing from them very easy and fast because you can always place your orders online through their website. They have also prepared a series of their collection for you to browse.
PRODUCTS
White Wine – £6.30 to £25
Red Wine – £6.30 to £25
DELIVERY AND PAYMENT
Contact shop for details.
2. LEA & SANDEMAN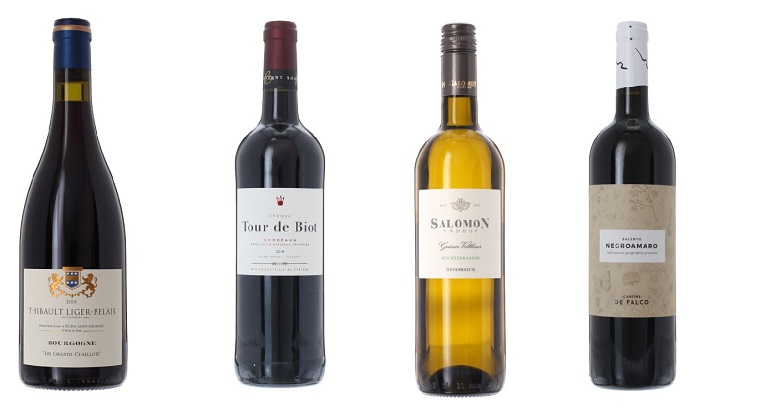 Lea & Sandeman is all about making wines that are not only amusing on the first taste but will make you fill your second glass full. The shop makes a great effort in producing premium wine that will really please your tongue and they aim to be the number one choice for wine provider in London.
WHAT PEOPLE LIKE
PREMIUM WINE. The shop is best known for producing premium quality wine made by their talented and highly skilled team.
LARGE SELECTION. The shop is filled with lots of wine options that will definitely satisfy your thirst for some good wine. These wines are also best for all kinds of occasions and events, may it be formal or casual.
PRODUCTS
Red Wine – £11 to £21
White Wine – £13 to £3
Rose – £12 to £29
DELIVERY AND PAYMENT
Visa, Mastercard, Maestro
3. MAJESTIC WINE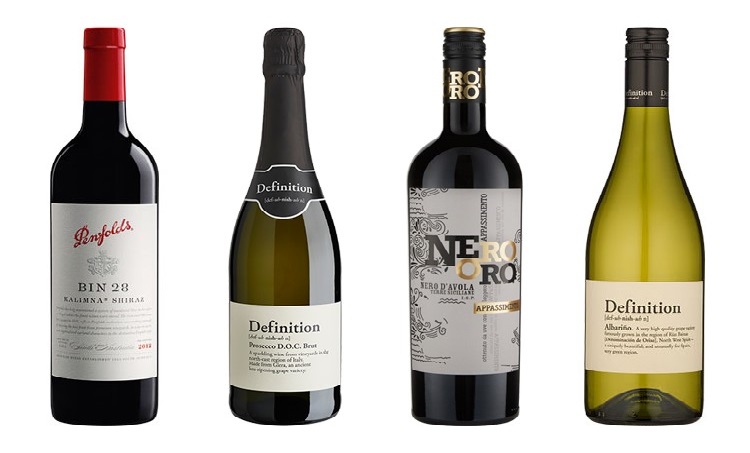 Majestic Wine is an online shop that specializes in wines, but they also expand their business to selling more drinks like champagne, beer, sparkling drinks, etc. The shop also makes their clients' shopping experience even better by offering various discounts, so you'd really get a great deal especially if you purchase in bulk.
WHAT PEOPLE LIKE
FREE DELIVERY. One good thing about Majestic Wines is that they offer free delivery services for as long as you purchase at least 6 bottles or spend £150 or more.
PRODUCTS
Fine Wines – £30 to £55
Vegan Wines – £6 to £15
Red Wines – £6 to £15
DELIVERY AND PAYMENT
Contact shop for details.
4. BERRY BROS. & RUDD

Berry Bros. & Rudd is Britain's oldest wine and spirit merchant who has been trading on the same shop since the year 1698. For centuries, the shop has sold billions of bottles of their precious wines and impress millions of people in London for their premium collection. The shop is also honored to hold two Royal Warrants from H.M. The Queen and H.R.H. The Prince of Wales.
WHAT PEOPLE LIKE
EXCELLENT SERVICE. The shop is applauded for their wonderful service all throughout the years. From their warm treatment to their customers, to their very reliable and efficient delivery, the shop surely is one of the most ranked shops.
WINE SCHOOL. The shop does not only share their glass of wine, but they also help wine enthusiasts on how to create and handle such through their wine school.
PRODUCTS
Red Wine – £6.45 to £200
Port Wine – £13 to £400
Sherry Wine – £10 to £200
DELIVERY AND PAYMENT
Contact shop for details
5. VIRGIN WINES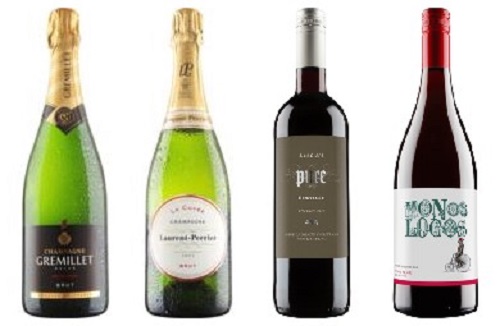 For two years in a row, Virgin Wines has won the Online Drinks Retailer of the Year award and that just says something about the quality and quantity of wine that they could offer. The shop believes that life should be fun, and wine should be no different that is why they are driven everyday to sell thousands of bottles of wine to the entire city of London.
WHAT PEOPLE LIKE
SEND A GIFT. The shop believes that a single bottle of wine is not enough to celebrate life and have fun, that is why they offer to send a gift basket that will complete the event. You can even send these wine gifts to friends for holidays or as a corporate gift from your company to your partner agencies.
PRODUCTS
Champagne – £9 to £30
Organic Wines – £9 to £30
DELIVERY AND PAYMENT
Visa, Mastercard, PayPal
6. BOROUGH BOX

Borough Box is an online marketplace filled with various food and drink products coming from multiple independent producers across the UK and nearby areas. Borough Box makes sure that all of the products passed on to them undergo strict quality control, so you are guaranteed to always receive high quality products. Borough Box sells all kinds of food items, more particularly fine wines.
WHAT PEOPLE LIKE
VARIETY OF OPTIONS. The shop does not only limit itself with fine wines, but they also open their business for a wider range of options when it comes to food and drinks.
VALUE FOR MONEY. Your money will never be put into waste if you choose to purchase your wine orders from Borough Box as they always guarantee that you get the best that you always deserve.
PRODUCTS
Wine – £11 to £50
Champagne – £11 to £50
DELIVERY AND PAYMENT
PayPal, Mastercard, Visa, Maestro, AMEX
7. PARCHED WINES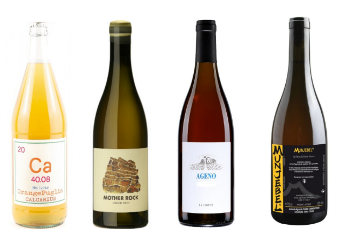 Parched Wines is a great option for wine-lovers around the world. They prioritize providing the best natural reds and whites that are both organic and vegan friendly.
Their diverse wine selection is among the best in the industry. Visit their site now to learn more!
WHAT PEOPLE LIKE
DIVERSE WINE SELECTION. Their catalogue of liquor is nothing but impressive as it features the best wines from all around the world.
UNDER £10. They even have a section dedicated to more affordable but still delicious wine options in their website! They make sure that there's a good bottle for all budgets.
PRODUCTS
Calcarius Nu Ltr Orange 2019 – £22.90
Mother Rock Liquid Skin 2019 – £22.10
DELIVERY AND PAYMENT
Contact them for their delivery and payment options.
8. HEDONISM WINES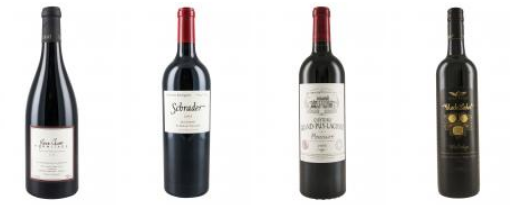 Hedonism is a fine wine & spirits boutique that has been around since 2012. They take pride in being a renowned wine project of present times.
They make sure to keep their wines in mint condition by having their space temperature and humidity controlled.
WHAT PEOPLE LIKE
Garnered multiple awards for their selection of wine and customer service
Regularly host tastings with top winemakers & distillers
Offers express shipping to over 60 countries worldwide
PRODUCTS
Hermitage Yann Chave 2018 – £92.10
Schrader CCS 2015 – £346.00
Joseph Phelps Insignia 1994 – £372.00
DELIVERY AND PAYMENT
They can usually have your order delivered within 1-2 working days if you opt for our express delivery option. Payment options include Paypal, VISA, MasterCard, and AmEx.
9.  ARDEN FINE WINES

Arden Fine Wines was established in 2019 with the goal of enabling private and corporate clients to enjoy fine and rare wines. 
Founded by Stuart George, holder of the prestigious Wine & Spirit Education Trust Diploma in Wine and Spirits since 2000, and winner of the 2019 Scuderia Ferrari Wine Award, Arden Fine Wines offers a diverse selection of wines for all price ranges. They also offer a bespoke sourcing service for clients to find a particular wine or whisky.
WHAT PEOPLE LIKE
A diverse catalogue for all budgets

Bespoke sourcing
PRODUCTS
1810 Rumo da India Madeira – £9067

Quinta Vista Red (6-bottle case) – £84

1987 Chateau Mouton Rothschild – £428
DELIVERY AND PAYMENT
Arden Fine Wines offers delivery services across the UK with the fee depending on the size and weight of the order and the location of the client. International delivery is also possible and they may store an international order for up to six months until the client wishes to have it delivered. They accept payments from Visa, MasterCard, and American Express.
10. PASSIONE VINO

Passione Vino is a wine shop and bar in London that specializes in sourcing and providing the best Italian wines.
Apart from their physical store, they deliver wines anywhere in the world as well as offer food products and accessories for wine enthusiasts.
| | |
| --- | --- |
| SPECIALTY | Italian wines |
| SELECTION SIZE | Large |
| STARTING PRICE | £2 – £167 |
| DELIVERY FEE | Depends on time and location |
| WEBSITE | https://passionevino.co.uk/ |
| SOCIAL MEDIA | Instagram: @passionevino |
| CONTACT DETAILS | [email protected] |
WHAT PEOPLE LIKE
An incredible selection of Italian wine of all types

A stylish and vibrant atmosphere
PRODUCTS
"ANTE" Etna Bianco DOC, I Custodi (2017) – Sicilia – £35
"BORGERI' Bianco Bolgheri DOC, Meletti – Cavallari (2019) – Toscana – £27
PRIMITIVO Salento IGT, Mocavero (2019) – Puglia – £19
DELIVERY AND PAYMENT
Passione Vino offers delivery services around the world with fees dependent on the time and location of delivery. They offer free delivery in the UK and Ireland for orders exceeding 150 Pounds. Payments may be made through American Express, Apple Pay, Google Pay, Maestro, MasterCard, Visa, and Shop Pay.
11. BENEDICT BUTTERWORTH

Benedict Butterworth has redesigned wine tasting to be engaging, boozy, and educational. They'll bring you quality wines from small producers, talk you through styles, flavours and winemaking, and teach you to open a bottle of fizz with an axe, spatula or even a spoon!
WHAT PEOPLE LIKE
REINVENTING WINE TASTING. When you choose Benedict Butterworth, you can be sure that you will go through a one-of-a-kind experience that you can look back on with a smile.
YOUR SATISFACTION IS THEIR PRIORITY. They understand that their clients' preferences are different, which is why they make sure to listen to you attentively.
PRODUCTS
Private Wine Tours
Private Zoom Tastings
Private Physical Tastings
DELIVERY AND PAYMENT
Contact them for more details.
12. NATTY BOY WINES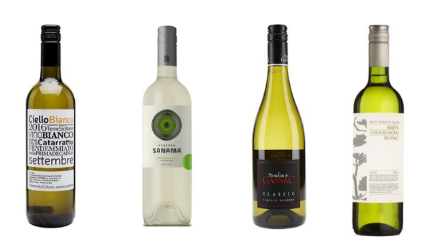 Natty Boy Wines specializes in delivering the best natural, organic, and sustainably produced wines in the UK area.
They have a wide selection of red, white, and even orange wines for all kinds of wine preferences!
WHAT PEOPLE LIKE
FIRST TIMER DISCOUNT. Natty Boy Wines offers an amazing 10% discount for first time customers of any of their products. This is a great deal considering a lot of their options are already so affordable!
SAME DAY DELIVERY. They also offer same-day delivery in London and next-day delivery UK-wide.
PRODUCTS
CIELLO Bianco 2019 – £8.70
CANTINA BOLZANO Pinot Bianco 2019 – £13.90
DELIVERY AND PAYMENT
Visa, MasterCard, Apple Pay, AMEX.