First, we'd like to say congratulations on having a new baby! It's a very, very special occasion that should indeed be celebrated by every mom.
However, if you don't know which flowers to get for adorning and sweetening the party venue, have a look at our list below for the best flowers for baby showers!
1) White Roses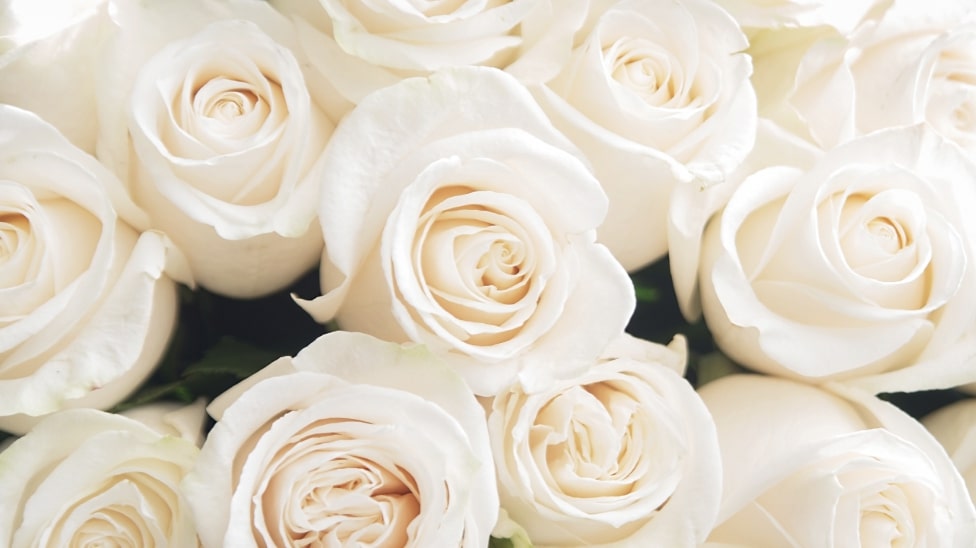 A favorite baby shower flower, white roses lend a gentle and sweet atmosphere to an event. Additionally, its cute and pleasant fragrance will pervade the room to the delight of everyone.
They can be made and worn as flower crowns by kids, given as a gift to friends and family, displayed at the reception table, among other things.
Most of all, white roses mean innocence, purity, and a new start, which make for excellent baby shower flowers. You can also mix other soft flower tones with them to produce a lovely floral piece.
2) Peonies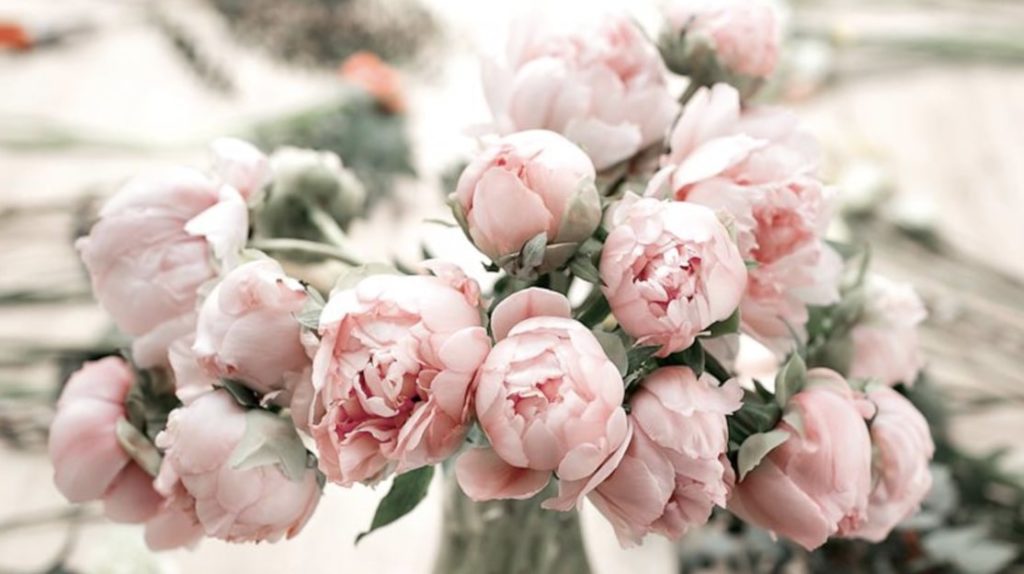 Aren't these shy and magnificent blooms lovely? Dare we say that they rival the beauty of roses with their petal structure, dainty colors, and wideness as they can open up to 10 inches wide!
That means you can set a few of these peonies on a vase and yet have a full appearance. Or you can arrange a lot together to send showy signals of bliss, prosperity, and good luck.
For baby showers, you can use either white or pink peonies. They will surely be a sight in which they'll create a gorgeous place for your guests that you can't be any prouder of!
3) Baby's Breath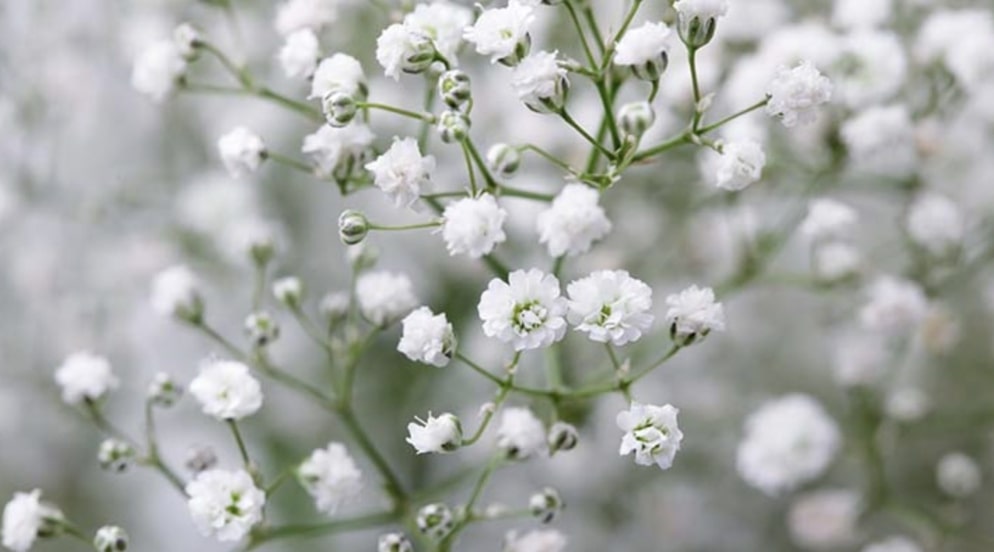 No matter the season, be it summer or winter, gypsophila or baby's breath are a great choice for baby showers!
Their tiny and beautiful blooms are representative of a newborn baby. They come in mostly white, as well as light pink and yellow, although white can be dyed to have a different color.
Given their mellow color, baby's breath flowers can give the baby shower event a relaxing and pleasing vibe. As to its meaning, they symbolize everlasting love, purity, and innocence, which is beautiful.
4) Daffodils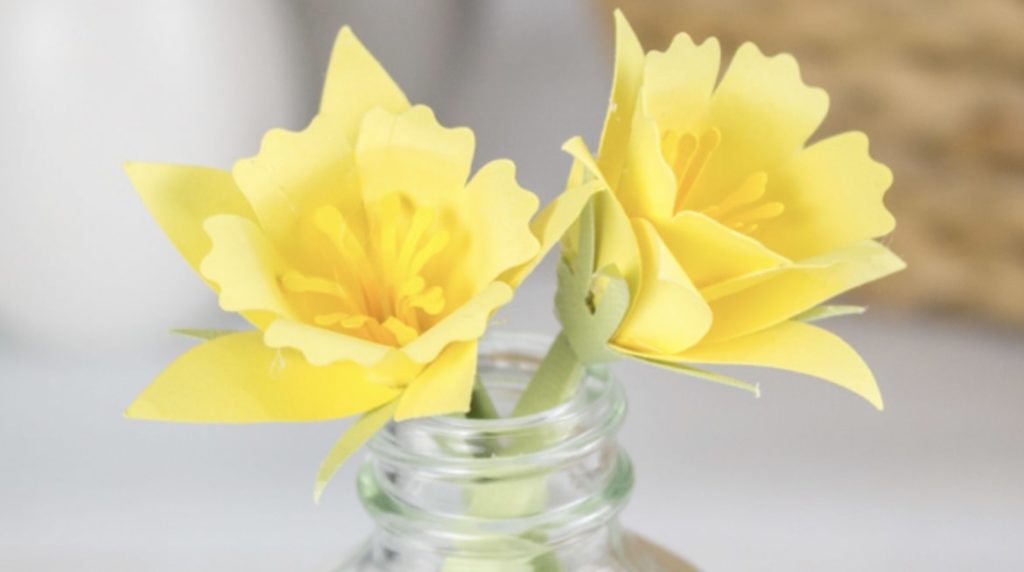 Another fantastic flower for your baby shower party is the daffodil. They are like majestic bright stars and they are actually among the first flowers that bloom during spring.
Anybody seeing a daffodil will have their moods lifted by their bright and cheery countenance!
Plus, if you don't know whether your baby is a he or a she yet, white, yellow, and orange daffodils can suit the event perfectly. Also, you can get creative with them and place two stems in a mason jar or a basket with a nice tag that indicates the name of the baby, for instance.
5) Hydrangeas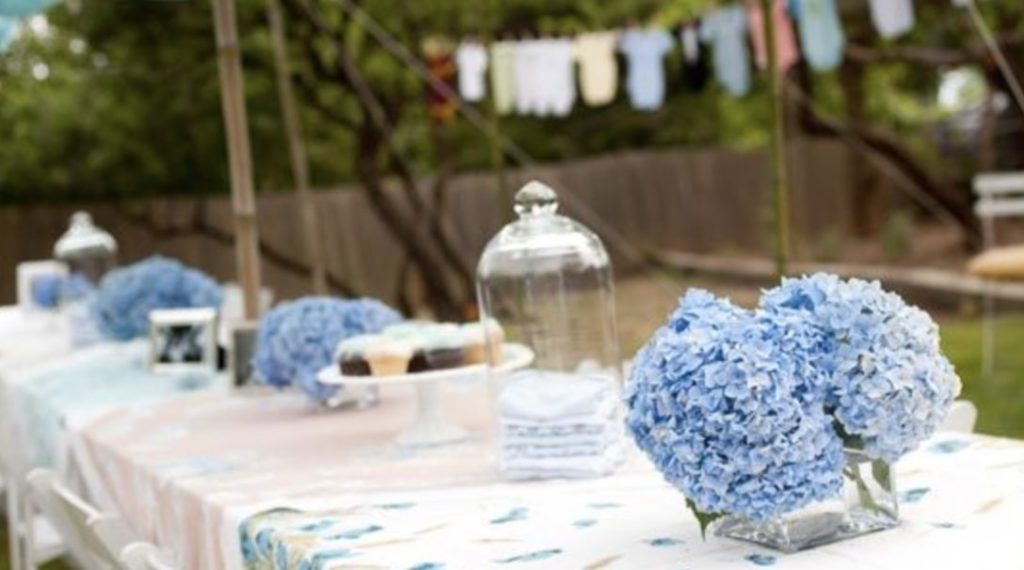 If you want your baby shower to be lavish and festive, you could consider getting hydrangeas. They have a large number of fairytale flowers that is sure to get lots of compliments from your friends and family.
You can choose whether to get a white, blue, soft pink, or purple shade, depending on the baby's gender. That gives you more variety than other flowers for this kind of event.
Furthermore, hydrangeas have a wonderful meaning of gratitude, beauty, and grace. As such, we think that these flowers can be ideal for your baby, especially if you're carrying twins with you.
More Resources on Baby Shower Flowers