Thank you flowers can be anything as long as they are fresh and lovely. It can also be just a single flower stem to a full bouquet depending on what the person will like.
However, there are select thank you flowers that people have ever since given someone to show their true appreciation. So, the following are the ones we're referring to:
1) Hydrangea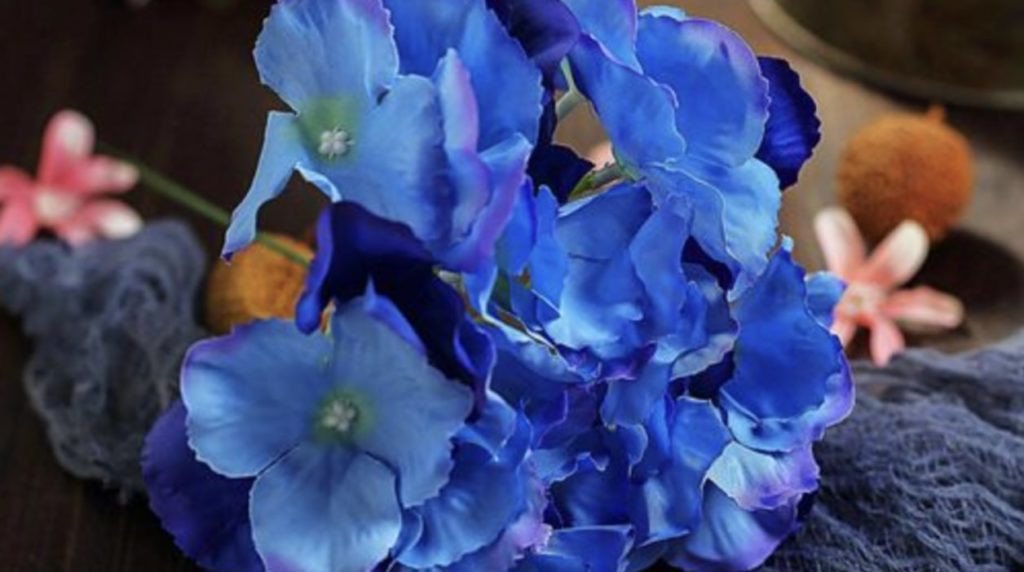 If you want to say thank you to your parents or friend 100x, you might want to get a hydrangea ensemble since the flower symbolizes abundance with each shrub having a mass of flowers.
Also, it has been a symbol of gratefulness and honesty since the 8th century in Japan. In one Nara-period poem, a Japanese emperor gave hydrangeas to his maidens to thank them for forgiving him.
Hydrangeas come in an array of colors from lavender to white. But the most common shades are blue and pink, which are perfect for wedding posies, as well as wrapped bunches and centerpieces.
2) Daisy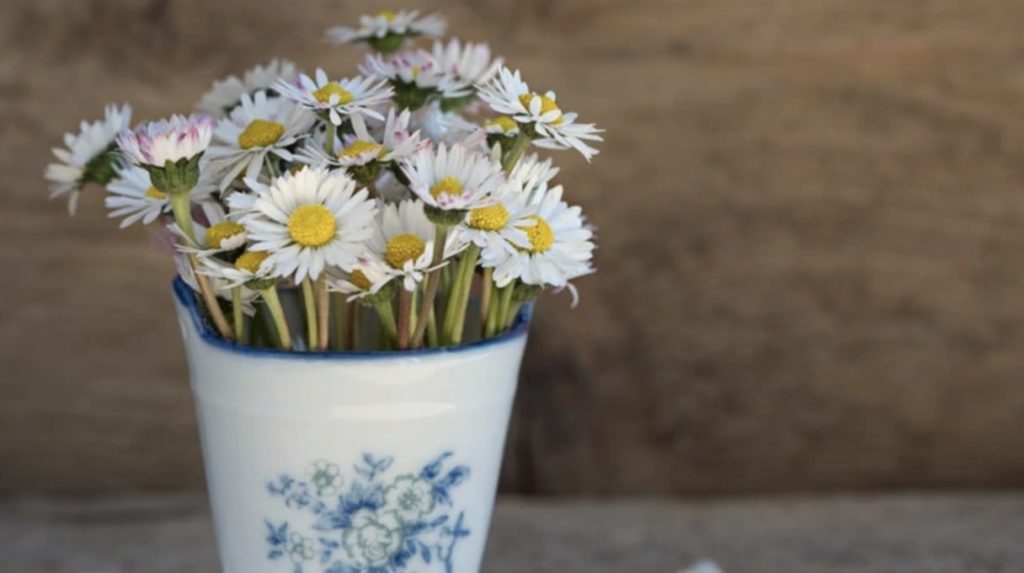 These particular daisies come by different names such as the English daisies and lawn daisies. They're smaller and more delicate variety compared to the sunny gerbera daisies.
Daisies mean true love, playfulness, and carefreeness. Here's the fun bit: they come in a lot of colors including red, blue, lavender, white, pink, and even special palettes like red and yellow together, for one.
So, if you're thanking someone who's lovely and fun to be with, and whom you can trust, you can surprise them with English daisies on a nice vase or arranged in a bouquet.
3) Orchid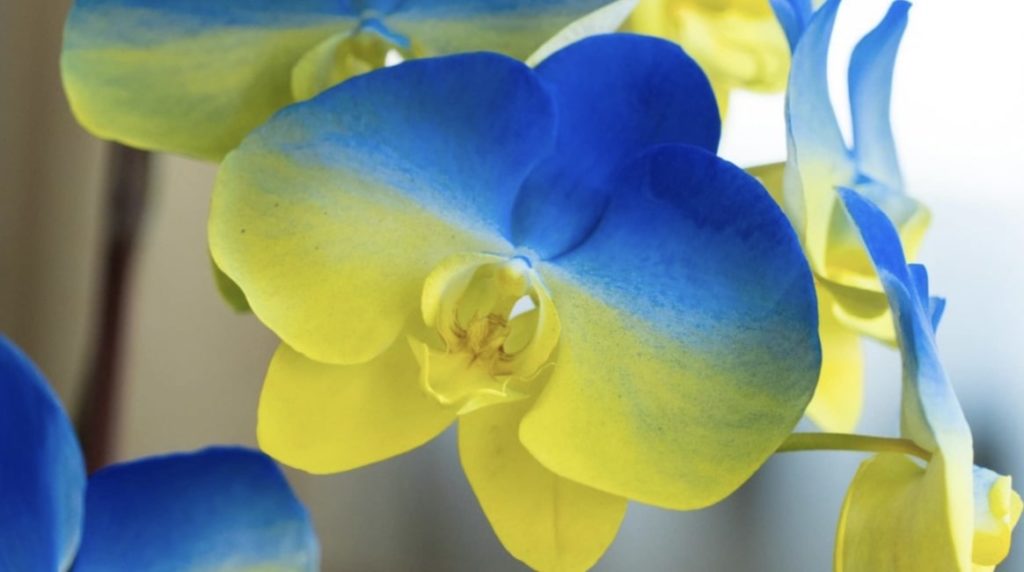 Orchids are delicate, stylish, and modern flowering plants. Their color range is diverse and there are blue, purple, pink, red, and white tones.
In fact, in Taiwan, one orchid was very recently dyed to have the flag colors (blue and yellow) of Ukraine using nanotechnology to promote the Taiwan International Orchid Show event.
Now, the flowers are special as they represent grace, luxury, good luck, and appreciation, perfect for a best friend or relative. Alternatively, they can certainly spruce up your entrance, bedroom, or dining room.
4) Rose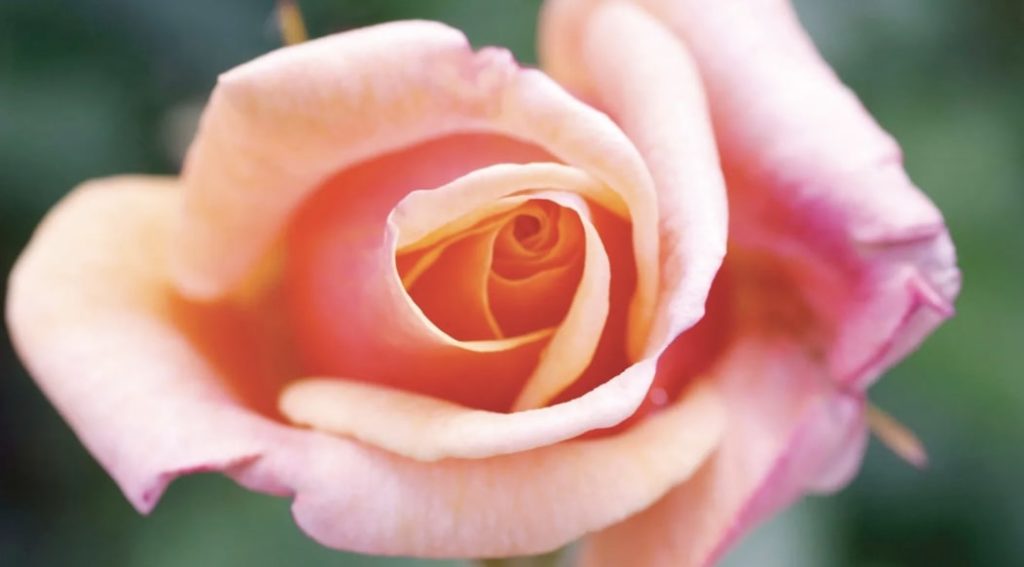 Let's not forget about the ever-popular roses which can be given to say your thanks to a close or a special person with love. 
Choose the appropriate color based on your relationship with the person. Give the romantic red flowers to your darling, friendly yellow roses for a friend, dark pink (not pale pink as these are often used for sympathies) for thanking your nan or mom, and orange roses for your new love.
While you can combine roses with other flowers kinds, we recommend sticking with roses only. This makes your saying thank you somewhat more direct and sincere.
5) Lilies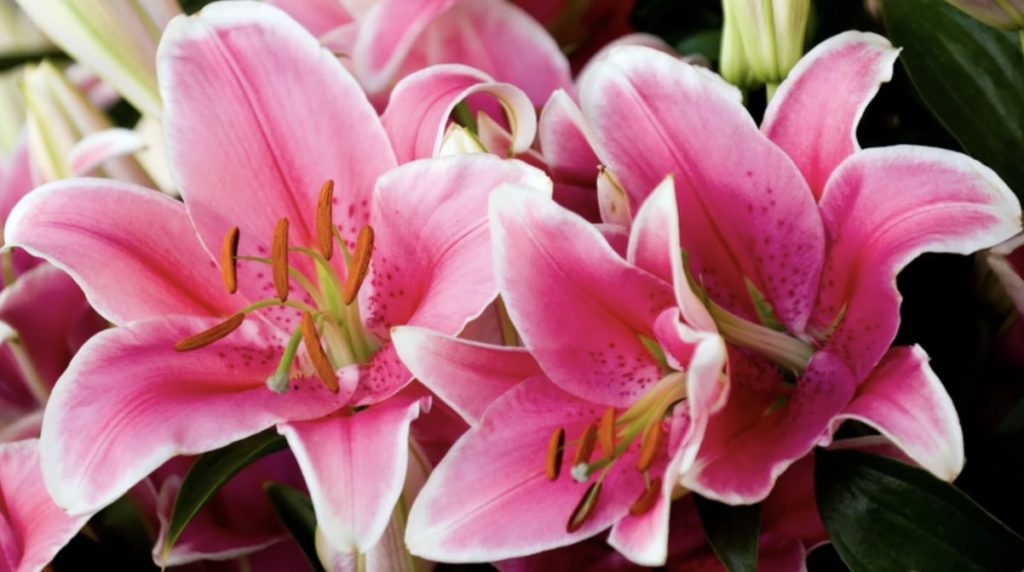 Lilies have extreme beauty and grace that are too perfect for this planet. They also have a delectable scent that will envelop the immediate environment.
Being sincere and elegant, they are indeed superb thank you flowers to send someone. They are best presented in a bouquet which the person can carry easily and indulge in their ethereal beauty.
Furthermore, their symbolism differs across many cultures in the world, but all of them connote a sense of love and gratitude.
To list them, white lilies mean humility, pink means admiration, yellow means friendliness and bliss, and orange means passion—so find the one that matches the person you're giving the flowers to.
More Resources on Flower Delivery