You know, roses aren't the only flowers you can give on Valentine's Day, although they are the most popular.
Tulips are a great choice, and so are lilies, daisies, and irises. In fact, all of these have their affectionate red colors that show someone you are deeply in love with them.
Here, we round up the best flowers for Valentine's Day. Continue reading to know about each one of them!
1) Roses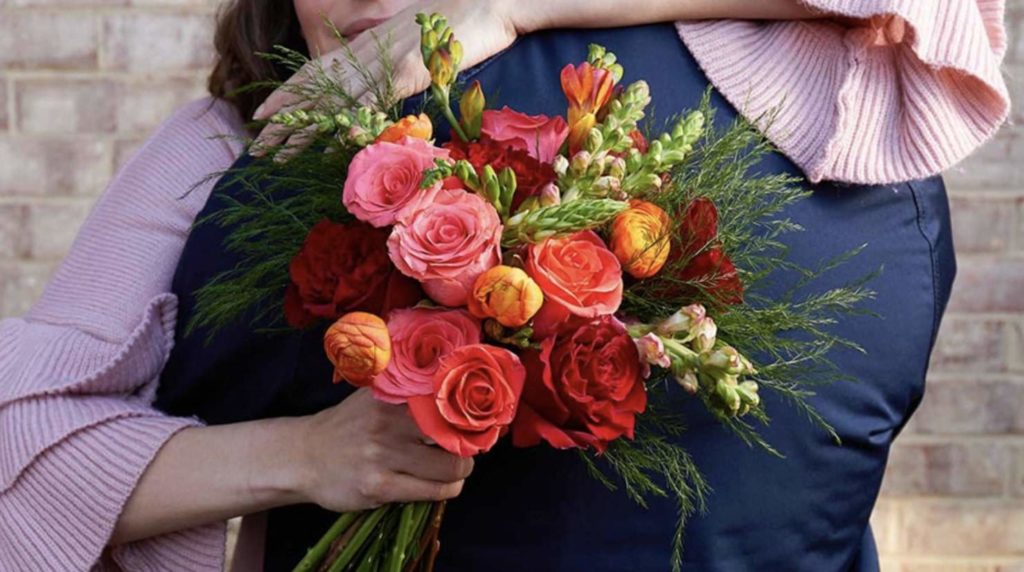 Whenever someone gives roses, it proves that they are madly in love with someone. Red roses are a symbol of many kinds of romantic love from first love to unconditional love.
They're also loved for their pleasing aroma which widely varies between flower species and colors. Some have a floral and tea fragrance while others have fruity, spicy, and lemony scents.
Of course, you can also get a different flower color, if that's what your recipient likes. These also signify love, among other things, but in a different degree and spin.
2) Lilies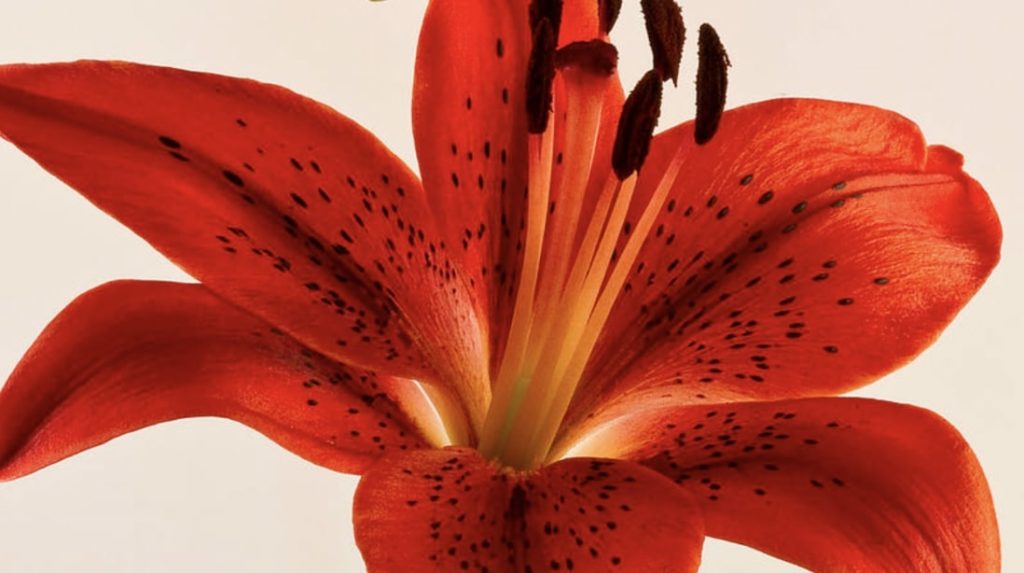 Lilies are also some of the sweetest flowers to send for Valentine's Day. The flower has simple and elegant petals with lovely patterns, depending on the type and color.
Casa Blanca lilies, for instance, are white lilies with beautiful subtle lines. And Oriental lilies, which come in bright colors, have freckles and dark rich shade contrasting the outer petal edge.
The most common meanings of the lily flowers are purity, innocence, and a fresh start. If you have done your partner wrong and are asking for forgiveness, they are a great choice!
3) Peonies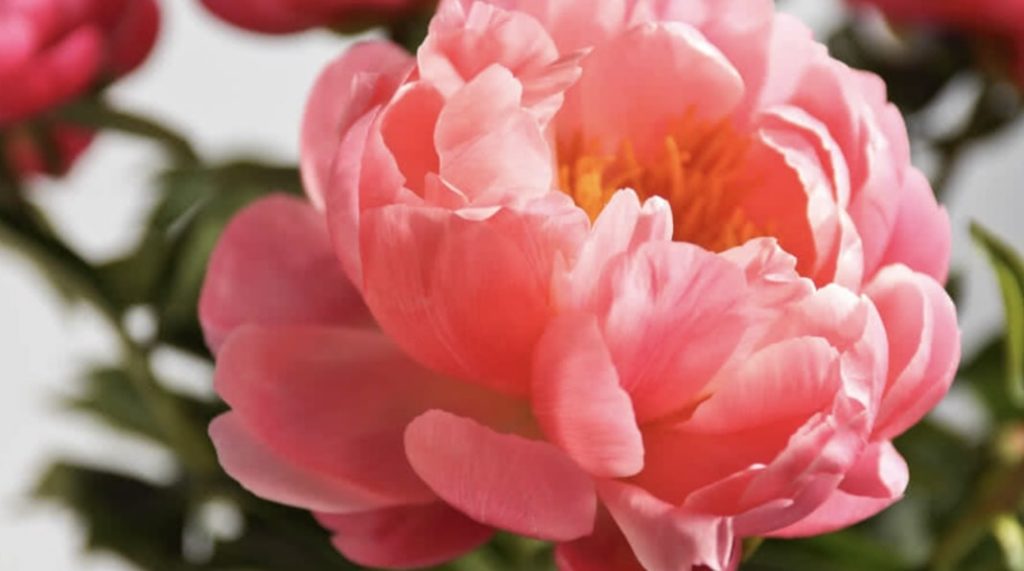 Peonies become more and more beautiful as each ruffle layer unfolds until they're in full bloom. Just like how your love for your partner grows through time.
They have terrific beauty with fluffy petals and gentle tones. Peonies mean romance, as well as good luck, compassion, and prosperous marriage, making them a great gift for a special one on Valentine's Day.
4) Sunflowers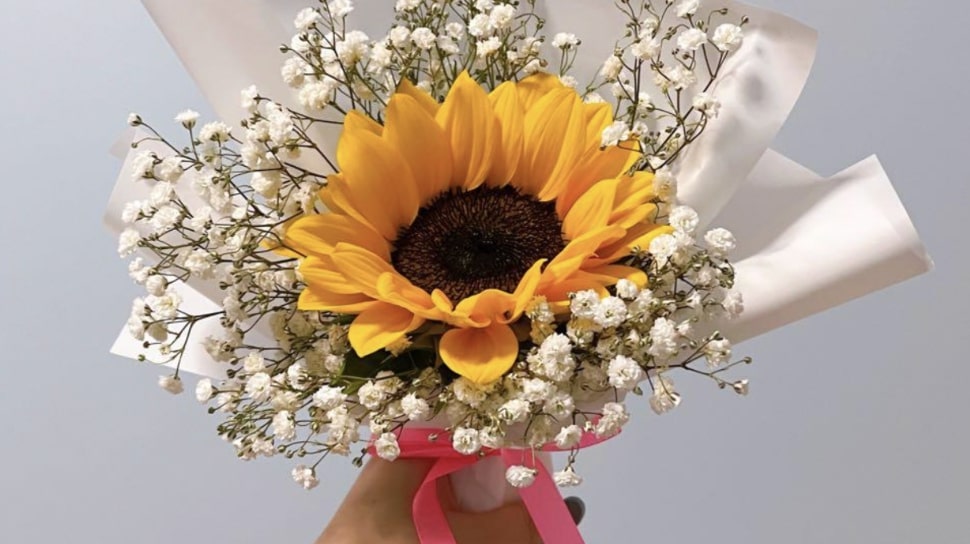 True, Valentine's Day is a day of love, but it doesn't mean you can only give flowers to your other half. You can also do that to your parents, siblings, or friend because you love them.
In this case, you can give them sunflowers because they don't suggest romantic love in any way. And also, they are an instant cheer that will make their day beautiful and special.
Even a stem of sunflowers surrounded by baby's breath flowers is a brilliant idea, as shown in the picture above. You can even buy sunflowers, visit your parents' house, and place it on a vase for them as your gift to them.
5) Carnations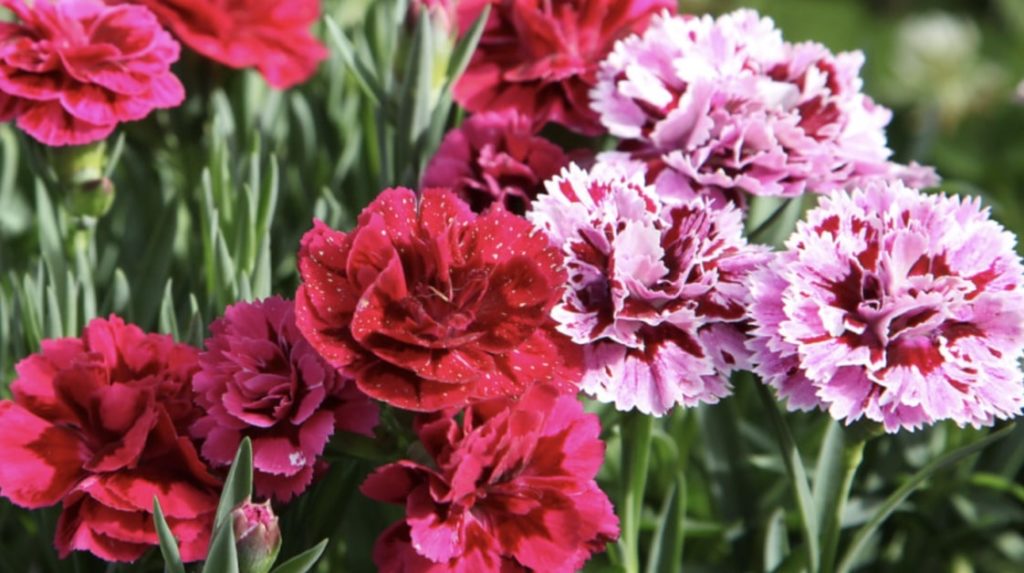 You might want to just do that the next time—people always buy roses for Valentine's Day. Rather, you could get carnations for your partner especially if you've just started courting her.
If you're wondering why, it's because these crumbly beauties represent fascination. It also allows you to be more accurate in expressing your feelings for her.
Another great reason for buying carnations for Valentine's Day is there are a host of colors to pick from. Also, they are lasting as cut flowers as well as affordable!
More Resources on Valentine's Day Flowers