Being ill is a physically painful and distressing situation. Everything seems hard at the moment and the person can't go about the day normally.
To mitigate what he has been feeling, the least you could do is to wish him well toward a full recovery. And you can do that by giving a special gift.
A ton of options for this is available, but perhaps none can equal giving flowers. Because, they speak a lot louder than them and can especially tell them: 'I really care'.
So, here are the best flowers you can buy for wishing someone to get well soon!
1) Sunflowers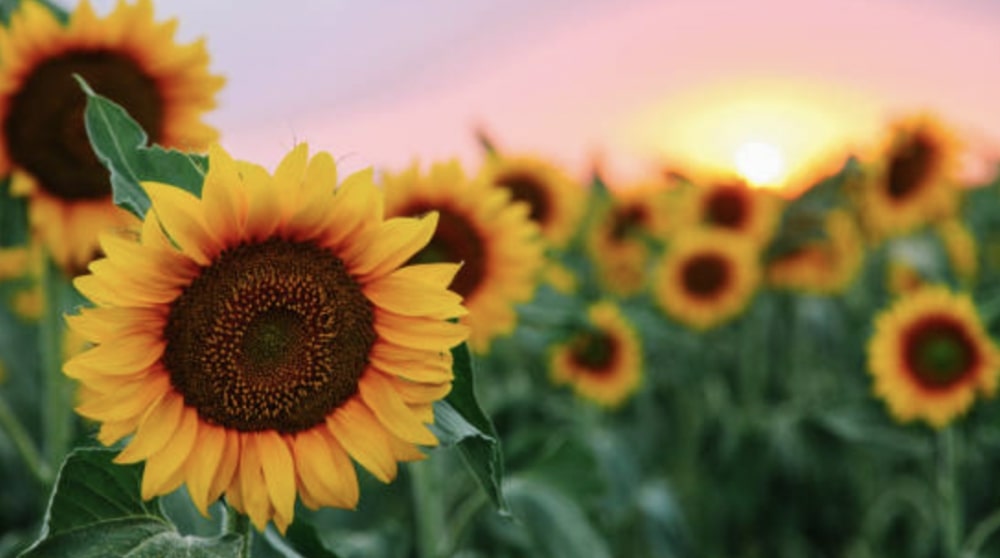 You can brighten up a person's life or space by giving him amazing sunflowers. With their sunny petals and lovely brown center, a child will undoubtedly love them too.
Sunflowers are not only beautiful, though, they are also dedicated. They love the full embrace of the sunrays so their blooms turn about to face them throughout the day.
As such, these appealing flowers represent warmth and loyal love. Seeing these flowers is like witnessing the sun rise again above all kinds of gloom and challenges from yesterday.
2) Peonies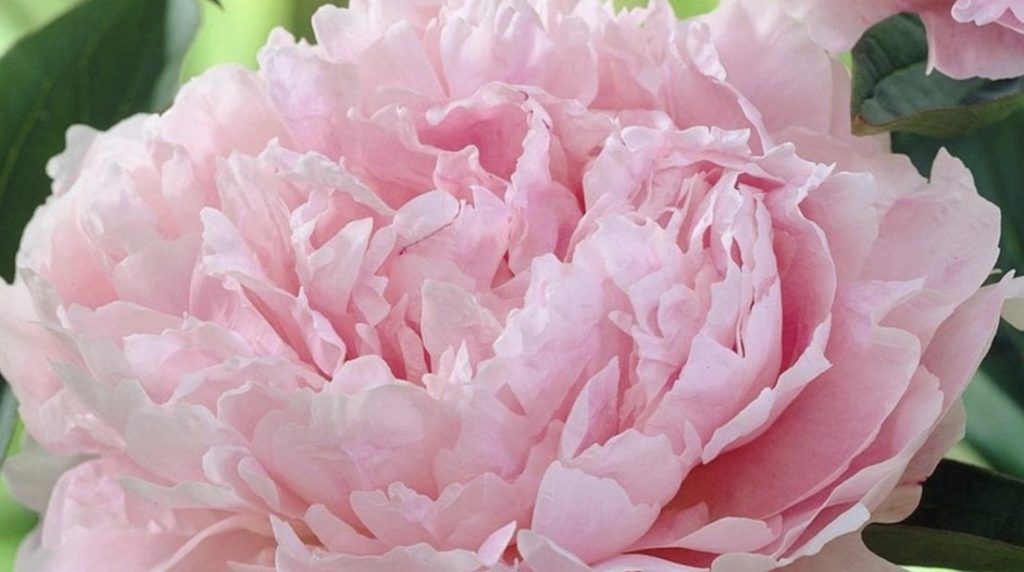 The peony looks lush and fabulous near the hospital bed or the farther table. It also lasts long up to five days if taken care of properly.
It has a wealth of positive meanings like love, honor, elaborate beauty, and prosperity. However, in the context of getting well, it also means healing.
Therefore, if you wish your loved one or friend to soon recover from their malady or injury, you could give them a peony bunch or vase arrangement.
3) Hydrangeas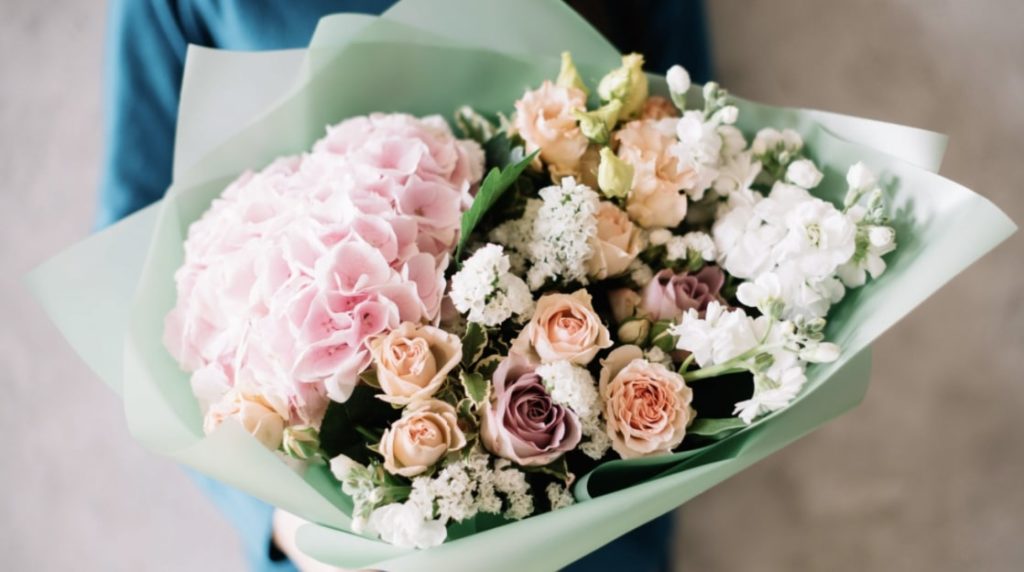 For a friend that has been fighting through the disease, you can give them a boost with a beautiful, fresh hydrangea bouquet or one with assorted flowers as pictured above.
It symbolizes perseverance or an ironclad spirit that the patient will win against the ailments. Apart from that, hydrangeas give someone lavish love because maybe you love them from the bottom of your heart.
Also, their pink or blue colors aren't too garish to the eye and are lovely by the patient's table all day. Hence, they make for another of the best flowers for well-wishing someone.
4) Pansies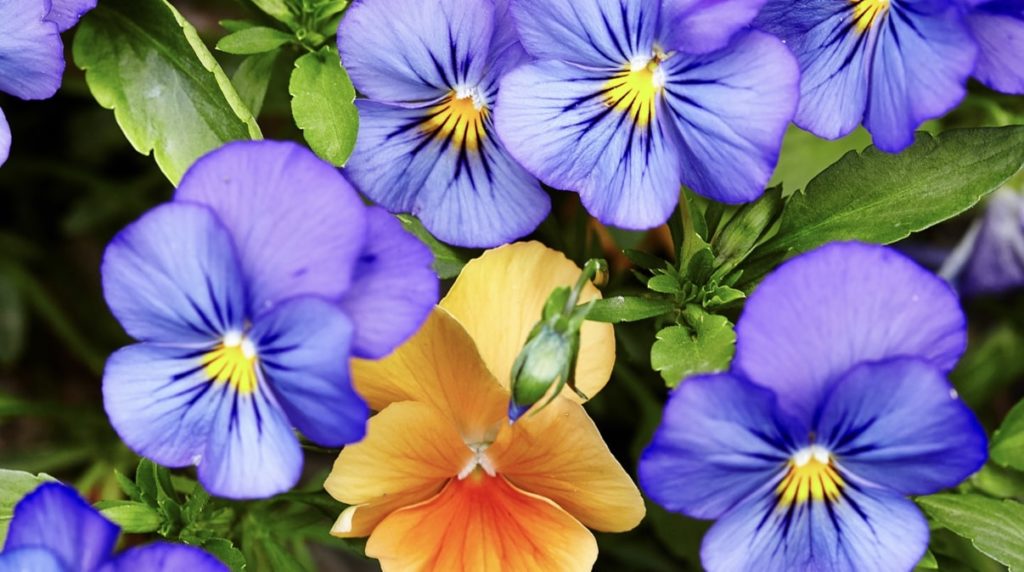 Pansies may not be as common as other flowers on this list, but they can be worth getting. 
They are quite jolly like daisies and have unique velvety petals—two on each side, two overhead, and one below—as well as a dark or colored contrasting center.
Moreover, they have a relatively broader range of colors, be they bright or variegated, such as red, blue, bronze, purple, yellow, orange, mahogany, apricot, or a mix of these.
Giving a recovering friend a bouquet of pansies can tell him you're thinking about them. And the friendly and optimistic colors can give him the strength to accelerate his healing process somehow.
5) Gerberas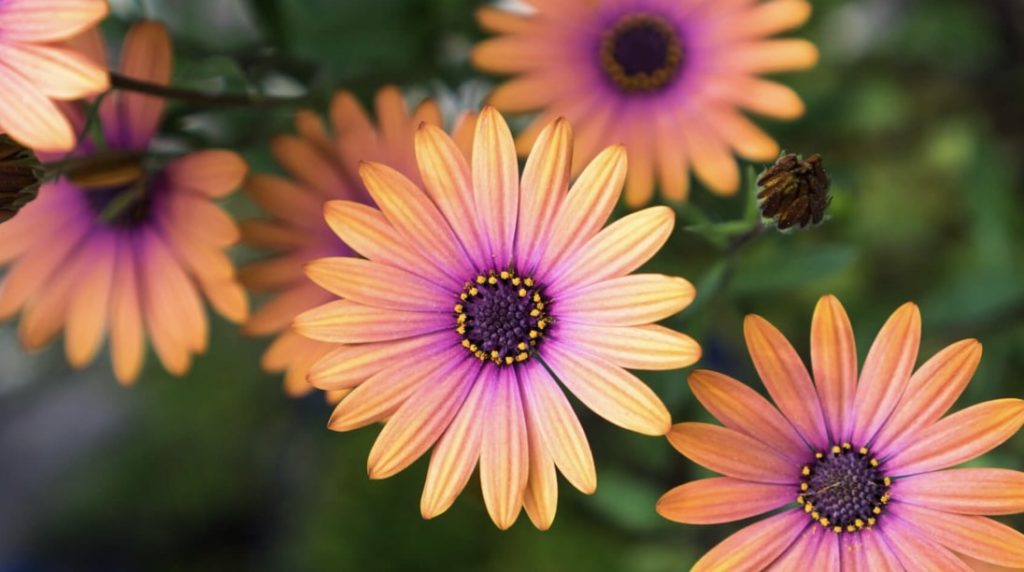 Definitely, gerberas are one of the best flowers for wishing someone to get well. They are just so full of life, hope, and positivity that clear away or reduce bad thoughts the patient must have had.
You can pick his favorite color and present that in a great-looking bouquet. If you're not sure what color he likes, why not get a combination of gerberas which can wow everyone?
This can turn heads from the flower shop you bought it from to the hallway where the room is located—spreading joy around—and finally to your close friend or family member.
Best of all, they can last up to seven days and your friend would still enjoy it even after he has felt a lot better and is about to be discharged from the hospital!
More Resources on Get-Well Flowers