The 6 Best Options for Same Day Flower Delivery in Edinburgh
Anyone could pick a flower but only a few get to know which ones are the finest. Just like these flower shops in Edinburgh who have proven their credibility in selecting and creating the best and freshest flower arrangements for all occasions.
We have searched all over Edinburgh and finally narrowed down to 6 of the best.
1.      FLOWERS BY MCDOWELL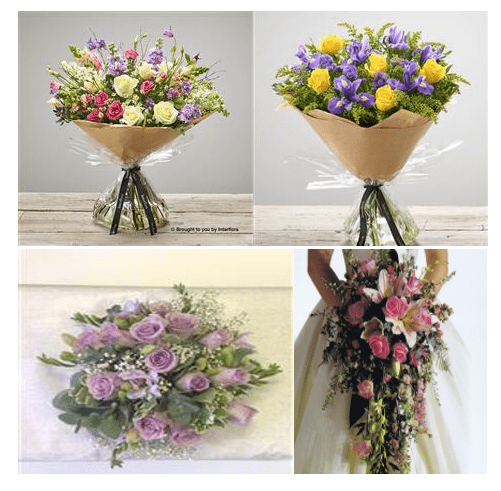 Flowers by McDowell has been in the industry for a long time.
Over the years the shop has evolved from being a simple flower shop that creates different kinds of arrangements to an online business that has credible order tracking system to ensure that the orders arrive safely and on time.
The shop caters to all kinds of flower needs, may it be for a birthday, wedding, or funeral.
WHAT PEOPLE LIKE
LARGE SELECTION. The shop has all kinds of flowers readily available for purchase. They understand that one occasion is different from the other so they make sure to create theme-appropriate flowers to make sure that they can cater to whatever kind of flower needs you may have.
EXPERT FLORIST. The shop is composed of a team of experts in different fields that all come together to build a business that will cater to the flower needs of the people in Edinburgh.
PRODUCTS
Spring Flowers – £25 to £300
Wedding Flowers – £55 to £300
DELIVERY AND PAYMENT
Visa, MasterCard, PayPal, Worldpay
2.      GARLANDS FLORIST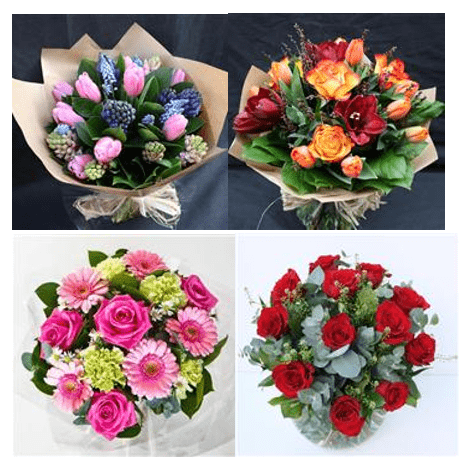 Garland Florist aims to break geographical barriers among their customers and their loved ones by helping them express their feelings and say the words their mouth can't speak through their flower products and services.
The shop offers premium quality of fresh flowers along with their excellent customer service. Guaranteed that you will be 100% satisfied with your business with them.
WHAT PEOPLE LIKE
GOOD CUSTOMER SERVICE. One of the best qualities of Garland's Florist is their being accommodating and attentive to all their customers' needs. They make sure to always keep close communication with them and as a result, they earn their trust and they keep a good relationship with them.
PRODUCTS
Spring Flowers – £27 to £50
Romantic Flowers – £35 to £300
DELIVERY AND PAYMENT
Contact shop for details.
3.      FLOWERS BUY DELIVERY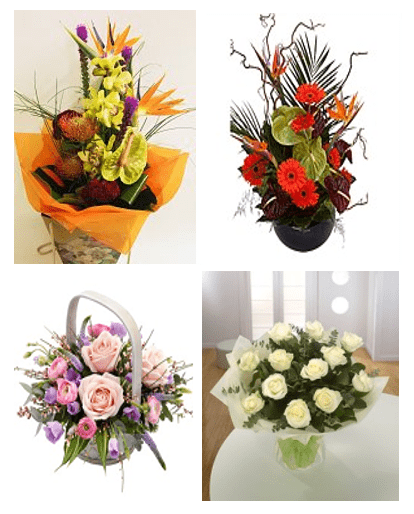 Flowers Buy Delivery promise to deliver only the finest quality of flowers and provide the best service that they can offer.
With their careful combination and balance of color, style, and texture, they were able to create beautiful flower arrangements that will truly bring a smile to whoever receives them.
They have a large collection of flowers which you can browse through their online network.
WHAT PEOPLE LIKE
VALUE FOR MONEY. The shop makes sure that all your money is worth its value when you choose to have your orders made by them because they see to it that you get exactly what you paid for.
PRODUCTS
Tropical Flowers – £25 to £300
Luxury Flowers – £40 to £300
DELIVERY AND PAYMENT
Visa, MasterCard, Maestro, JCB, AMEX, PayPal
4.      FLORITALIA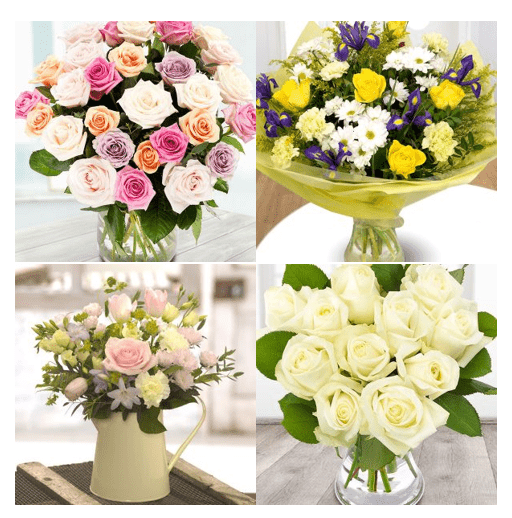 Special occasions would not be complete without good flowers, good thing Floritalia could provide you with elegant floral arrangements suited best to make your event even more special. They combine different kinds of flowers of different colors to create a rather magnificent floral arrangements.
WHAT PEOPLE LIKE
ORIGINAL DESIGN. The creative team of the shop always refreshes their flower designs and consistently come up with new, more sophisticated designs that matches the trend. While they keep the classics, they also aim for modern designs that definitely go with any occasion or theme of events.
100% CUSTOMER SATISFACTION. The shops clients show their happiness and satisfaction with the products and services that they got by sending positive feedback which can be clearly shown on the internet.
PRODUCTS
Birthday Flowers – £ 22 to £ 300
Christmas Flowers – £ 24 to £ 300
DELIVERY AND PAYMENT
Contact shop for more details.
5.      THE 'WILD' FLOWER SHOP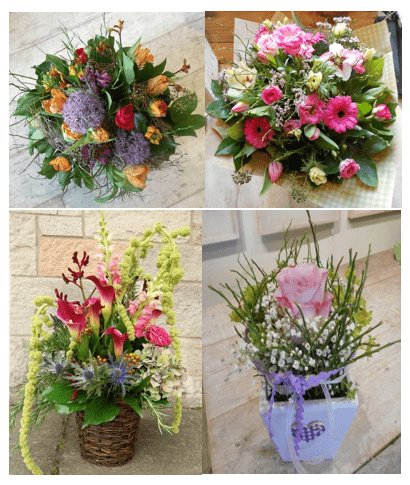 The 'Wild' Flower Shop is a flower shop that is true to its words. They deliver flower arrangements as promised. They even let you choose the specific time frame to receive the flowers.
Moreover, they make really beautiful traditional and modern flowers. They work with baskets, vases and elegant wraps that looks just great for indoor and outdoor decorations.
Their arrangements are also so versatile that becomes amusing for both the kids and the adults. Be sure to checkout their full range of products on their website.
| | |
| --- | --- |
| SPECIALTY | Chic bouquet arrangements |
| SELECTION SIZE | Large |
| STARTING PRICE | Contact the shop for the price list |
| DELIVERY FEE | Calculated at checkout |
| WEBSITE | https://www.the-wild-flower-shop.co.uk/ |
| SOCIAL MEDIA | IG:@the_wild_flower_shop/ |
| CONTACT DETAILS | 0131 629 03 16 |
WHAT PEOPLE LIKE
QUALITY FLOWERS. They value the quality of their flowers and they start out by maintaining the quality of the flowers. They make sure that all the flower requirements to thrive are met like shine, water, and proper handling.
PRODUCTS
Flower Bouquets
Flower Arrangements
DELIVERY AND PAYMENT
Contact shop for more details.
6.      WILLIAMSON'S MY FLORIST
Williamson's My Florist could make an array of floral products. They have great background and experience in the art of floristry, but they could still make flower arrangements unique from one another.
They are known for large selection of flower which they could make into bouquets, decoration, floral arrangement, and outdoor arrangements.
If you can't find the flower that you're looking for, just tell them your idea and they'll happily create your flower arrangement.
WHAT PEOPLE LIKE
SKILLED FLORISTS. Aside from maintaining the quality of flowers, they also wanted to do justice to the natural beauty of flowers. That's why they make sure to hire highly skilled florists to bring out the best of the flowers.
TRENDY DESIGNS. They wouldn't be Poetry In Flowers for no reason. They offer the most fabulous and artistic flower arrangements that are designed for the young. They offer contemporary designs that would be perfect for your loved one.
PRODUCTS
Spring Flowers – £32 to £300
Birthday Flowers – £30 to £300
DELIVERY AND PAYMENT
MasterCard, Visa, PayPal