Tying the knot in springtime is wonderful. Everything just sings of a new beginning, the weather is just right, and of course, the flowers blossom anew.
For this article, we will list down the best wedding flowers for spring. This can help you decide which flowers to make for your entourage as well as the church and reception venue on your big day.
Though you can use any flowers you prefer, matching the flowers to the current season of spring will allow your wedding to stand out and be extra special.
So, without any further ado, let's begin our list of the top wedding spring flowers!
1) Daisies and Peonies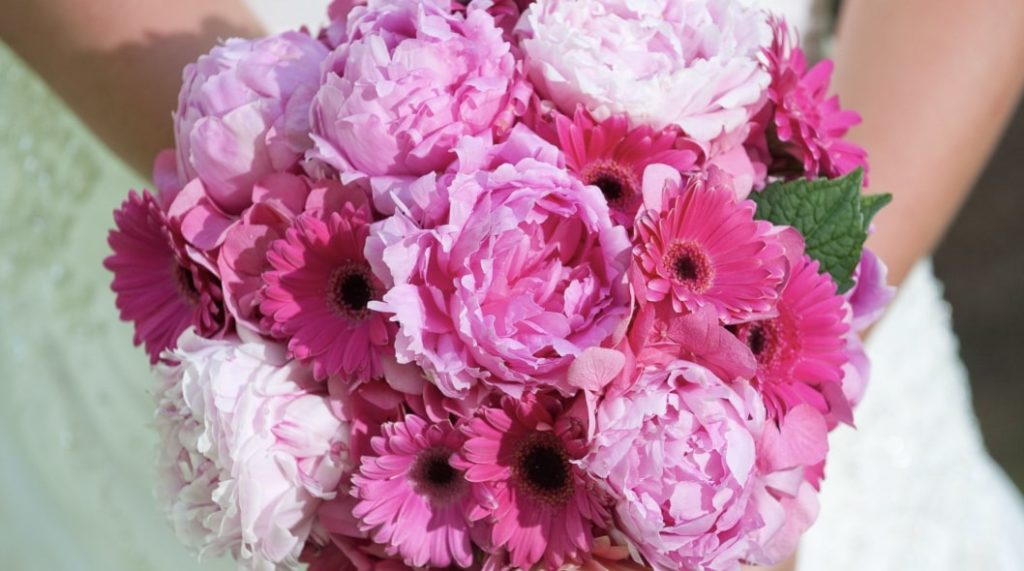 Daisies and peonies give you infinite combinations for a wedding posy or bouquet. You can use gradient shades of pink with them to result in a lovely and grand result like the one in the photo above.
Lily Peterson, who works at Flowershop, also suggests mixing exquisite Clair De Lune peonies with white peonies and coral daisies for a simple and wild flower ensemble.
2) Roses and Gypsophilas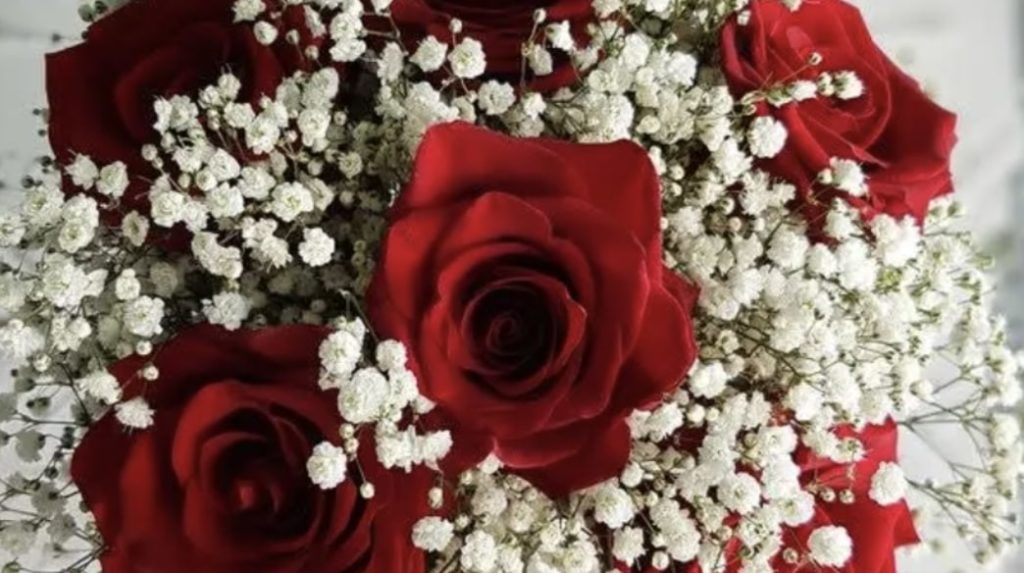 This is the perfect combo to express your burning love toward your partner? Why not pair large roses and gypsophila to make everyone at the scene in awe of your wedding celebration?
Not only will the arrangement be beautiful, but it will be simple to do as well. As a result, you can be very satisfied with the design outcome while lowering your expenses.
3) Ranunculus, Tulips, and Sweet Peas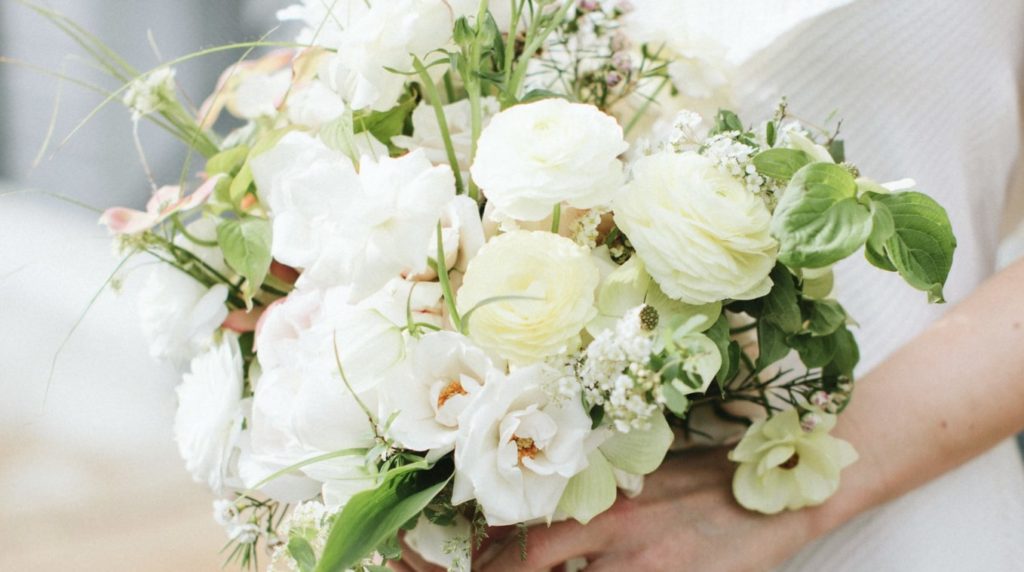 These three blooms are fantastic spring flowers. When you put them together, you can have a sweet and gorgeous piece that can wow the crowd.
About the color scheme, you can do white for stateliness and elegance, or white ranunculus and tulips and baby blue sweet pea for beautifully balanced spring flowers.
And of course, feel free to add a different sorts of flowers to personalize your floristry experience more.
4) Garden Roses and Greens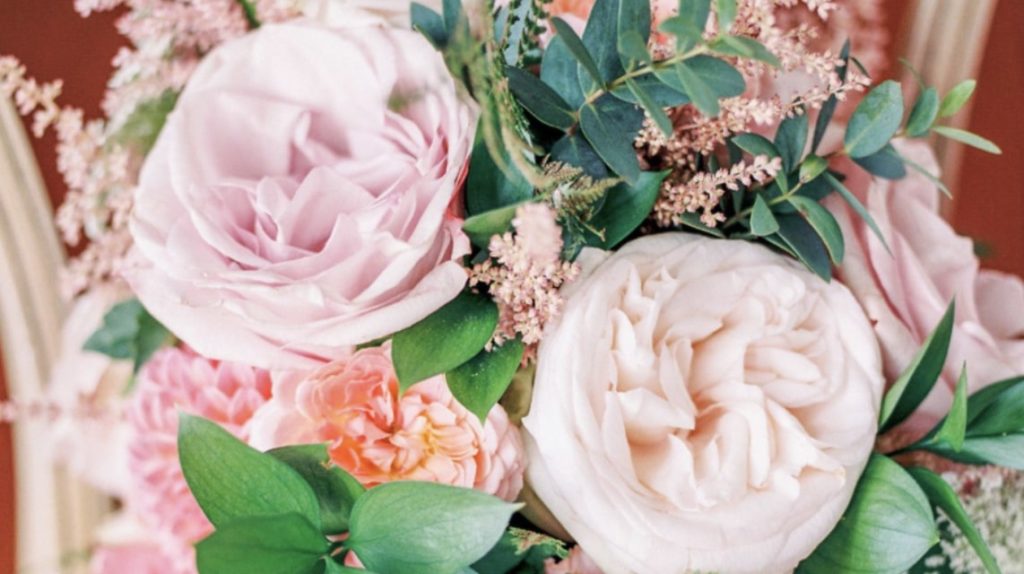 Garden roses are this lovely large roses coming in various colors. For a nature-y appeal, let the florist creatively add elegant greenery to them for spectacular wedding flowers.
If you like, you can even have them add white or pink peonies of the same or neighboring color. This will bring more texture and detail to the arrangement a bit.
So there you go for another special spring wedding bouquet if you love harmony and nature!
5) Dahlias, Peonies, Sweet Peas, and More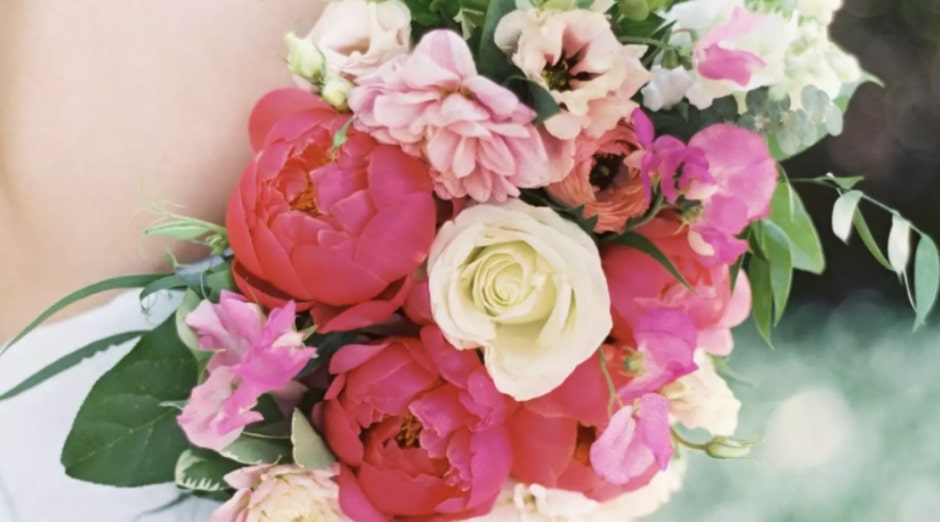 This lush wedding bouquet is composed of dahlias, sweet peas, peonies, among others. It is stunning and colorfully presented with red, pink, deep pink, and cream hues.
If you want to get the spotlight as well as imbibe a cheerful atmosphere on your wedding day, you can have your florist craft this bridal spring bouquet for you!
More Resources on Spring Wedding Flowers