The 8 Best Options for Beer Delivery in NYC
NYC is such a great place to have fun, say having a drink with your bestest friends while enjoying the view of the skyscrapers of Manhattan. But, it would be such a mood kill if you run out of drinks in the middle of the party.
Thankfully, New York has the best shops that offer beer delivery services wherever you are in the area. To get you started, here are the 6 best ones on our list.
1.      DRIZLY
Drizly is the world's largest alcohol shop that offer delivery services to a large scale, especially in America.
The shop partners up with hundreds of retail stores to be able to serve a wider range of clients.
Drizly is one of the most trusted wine and alcohol providers in parties, weddings, birthdays, and many celebrations.
WHAT PEOPLE LIKE
EXTENSIVE COLLECTION. The shop does not limit their offer with drinks alone. They also offer other snacks and gift items that will perfectly match your choice of drink.
FAST DELIVERY. The shop promises to deliver your orders right next to your doorstep within or even under 60 minutes.
PRODUCTS
Craft Beer – $1.49 to $20
Cider – $5 to $50
DELIVERY AND PAYMENT
Visa, Discover, AMEX, MasterCard
2.      111 LEX LIQUORS AND WINE

Enjoy a cozy night while drinking your favorite beer or wine at home by availing 111 Lex Liquors and Wine's delivery services within the NYC. The shop offers delivery service every day so you can turn a tedious Monday night into a fun Friday night-like party.
They also have a downloadable app so it'd be a lot easier for you to get in touch with them and get your orders faster.
WHAT PEOPLE LIKE
Get a chance to save some penny and purchase a total of 12 bottles to avail the shop's 10% off deal. Make sure to regularly check their website for similar deals.
LARGE SELECTION. The shop makes sure that their customers will never run out of options for drinks so they always fill up their shelves with their finest beers and other alcohols.
PRODUCTS
Brandy – $19 to $100
Gin – $19 to $100
Rum – $27 to $100
DELIVERY AND PAYMENT
Contact shop for details.
3.      ULTRA

If you are looking for a shop with not only a large collection of drinks but also with a seamless ordering system, Ultra can be your best bud.
Ordering from them is so easy, just simply visit their website, select among the wide range of options presented for you and continue to checkout once done.
They also happily deliver to offices and even to multiple addresses so the fun never stops.
WHAT PEOPLE LIKE
RELIABLE DELIVERY. The shop prides itself with their 1 hour express delivery which is best if you are currently having a party and suddenly ran out of drinks or preparing a last minute event.
DRINKS CALCULATOR. Have no idea how much drink you should order? Let Ultra help you. They have a drink calculator where you will indicate the number of guests, percentage of drinking guests, and event duration and the system will give you a number of bottles that they think you might need.
PRODUCTS
DELIVERY AND PAYMENT
Contact shop for details.
4.      ASTOR WINES

Get the holiday feels started by filling up your fridge with great tasting beers and wines from Astor Wine. Also get the chance to avail the shop's free shipping services to most orders within New York.
If you want to be 100% sure before ordering, you can always come to their shop and have some free tasting session with them.
WHAT PEOPLE LIKE
HOLDS EVENTS. Aside from offering you premium quality wines, the shop also hosts some events which they announce the schedule on their website so make sure to always pay a visit.
FLAVOURED WINES. If you want to collect new set of wines, this is your chance to get their wines with a twist like their current featured one, the orange wine.
PRODUCTS
Wines – $7.96 to $100
Spirits – $39 to $200
DELIVERY AND PAYMENT
Contact shop for details.
5.      FRESH DIRECT

Fresh Direct is one of the largest online shops serving the area of New York. While they provide a wide range of food products, Fresh Direct mainly offers liquor products that are appropriate for any kind of occasions and celebrations.
WHAT PEOPLE LIKE
100% CUSTOMER SATISFACTION. The shop is most applauded for their excellent customer services that their clients truly appreciate. They always make sure that their satisfaction and happiness come first, thus their great products and services.
PRODUCTS
Wines – $11 to $100
Spirits – $14 to $100
DELIVERY AND PAYMENT
Contact shop for details.
6.      SAUCEY

Saucy is one of the most in demand liquor delivery service providers in New York.
Most of the good reviews share their experience of how fast and efficient their delivery service is and they really live up to their standards of 30 minute delivery time.
They also have various options for you to choose from that will definitely make your drinking session even better.
WHAT PEOPLE LIKE
EXPRESS DELIVERY. The shop claims that they can deliver your orders in as fast as 30 minutes. This is perfect for those who feel lazy to go out of their house, yet wants to drink some alcoholic beverages right on the spot.
FREE DELIVERY. To add to their list of why they have one of the best delivery services, Saucey does not also charge their delivery service. What you see in their drink price list is the exact amount that you pay.
PRODUCTS
DELIVERY AND PAYMENT
Contact shop for details.
7.  BK WINE DEPOT CORP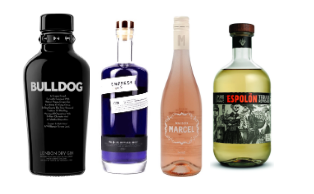 For 12 years, Bk Wine Depot Corp has been serving quality liquor in Brooklyn, New York City. They are constantly updating their catalogue, ensuring you the finest and trendiest drinks for you to try.
They also offer discounts for wines of the week, so you can surely find good premium liquor for reasonable prices. For best wine and liquor, go visit Bk Wine Depot Corp.
WHAT PEOPLE LIKE
TRENDIEST LIQUOR. With freshly curated selection, you get only the best and trendiest liquor
DISCOUNTS. They offer weekly 20% discounts for wines of the week as well as 10% discounts on selected liquors.
PRODUCTS
CLASE AZUL TEQUILA SILVER – $ 129.99
THE PINOT PROJECT PINOT NOIR 2019 – $ 11.99
DELIVERY AND PAYMENT
They accept payment via Amex, Diners Club, Discover, Mastercard, Visa. They also offer $30 Minimum for free local delivery and $100 minimum for next day delivery.
8.  ALEWIFE BREWING COMPANY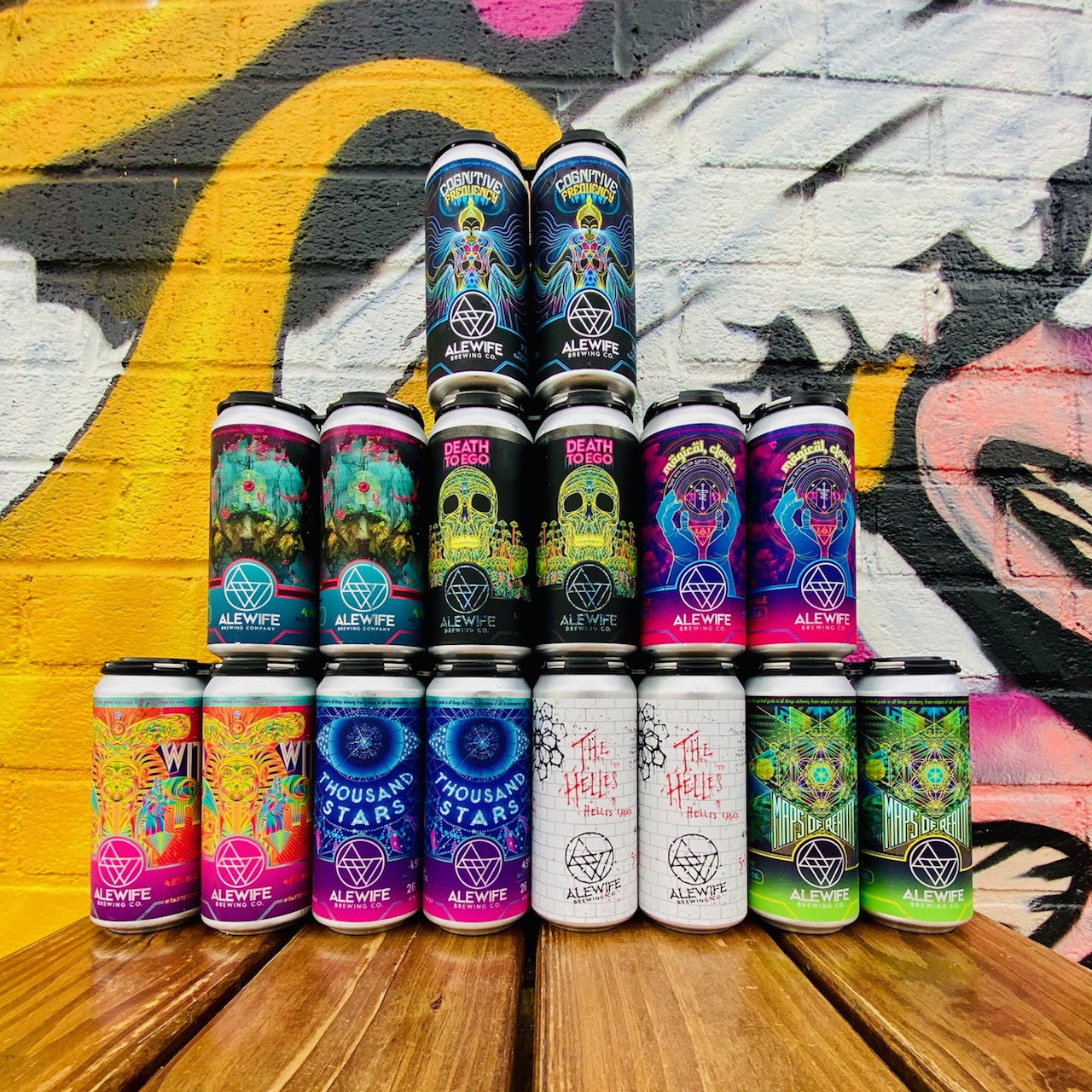 Alewife Brewing Company combines art and beer brewing. Each of their cans have unique designs that will surely make your drinking experience all the better.
WHAT PEOPLE LIKE
COOL CAN ART – Their canned drinks are designed with a cool art that is pretty amazing and pleasing to the eyes.
GIFT CARDS AND MERCH – Alewife Brewing Company offers different amount of gift cards (from $25 to $250). they also sell nice merchandise for an affordable price.
PRODUCTS
CLASE AZUL TEQUILA SILVER – $ 129.99
THE PINOT PROJECT PINOT NOIR 2019 – $ 11.99
DELIVERY AND PAYMENT
They offer home delivery to residents in Brooklyn, Bronx, Manhattan, Long Island & Westchester County. Customers must have a valid ID & show before accepting delivery. They only ship within New York State only. Contact for payment options.