Featured Image Source from Cooking Light
Ordering cake for someone can be hard and time-consuming. Fortunately, you can count on the best options for cake delivery in Kota Kinabalu to assist you with your needs.
Here, we've found you the leading ones in the state that have garnered great client feedback. But before we show you our list, we'll take a look at their prices so you can compare them at a glance.
The Average Cost of Cake Delivery in Kota Kinabalu
The average cost of cake delivery in Kota Kinabalu is RM15 to RM470 depending on the size, decoration, and ingredients of the cake.
As a result, a smaller cake can be more expensive than a larger one. But of course, generally speaking, larger ones sell for a higher price.
For the delivery charge, you can expect to spend an extra RM10 to RM30 (or higher) if you send the cake to a farther area from the shop.
And here are the rates of some popular bakeries in the state. This will help you find the ideal florist based on the budget you have.
| | | |
| --- | --- | --- |
| Bakery | Cake Rates | Delivery Rates |
| Cake Bah | RM55 – RM230 | N/A |
| Mangkiu Bakes | RM23 – RM180 | From RM30 |
| Daca Homemade | RM15 – RM470 | N/A |
| Sunny Days | RM85 – RM230 | RM10 – RM20 |
| Stayjoy | RM50 – RM148 | RM10 – RM20 |
| Crown Bakery & Café Lintas Square | N/A | N/A |
The Best Cake Delivery Options in Kota Kinabalu
With this in mind, let's now proceed to our best cake delivery options in Kota Kinabalu!
1) Cake Bah

PRODUCTS
Tea
Latte
Dalgona coffee
Cheesecake
Cookies
STARTING PRICE
RM55
DELIVERY FEE
Kindly enquire with them for rates
WEBSITE
https://cake-bah.business.site/
SOCIAL MEDIA
Facebook, Instagram
CONTACT DETAILS
+60 16-849 0980


[email protected]

ADDRESS
Cake Bah, Friendship Garden, Phase 2, Jalan Bunga Kemunting, Kepayan 88200 Kota Kinabalu, Sabah, Malaysia
Cake Bah is a small local bakery situated in Kepayan, Kota Kinabalu. It specialises in making cheesecakes of different kinds and matcha and genmaicha (brown rice green tea) beverages.
Customers enjoy the satisfying cakes and drinks of the shop as well as their reasonable rates. These are made with premium ingredients in the shop every day.
We recommend their luscious Earl Grey or Coffee burnt cheesecakes, which are evenly burnt on the outer side. These are available as a whole cake in 4.5, 6, and 8 inches.
They often have specials, such as a Panna Cotta dessert recently. This is a classic Italian dessert known for its sweet, creamy, and silky taste.
They offer deliveries through Grab Express or self-pickup from Tuesday through Sunday. Bear in mind that you need to pay them in full for your order to be processed.
They accept major credit card payments. You can get in touch with them through WhatsApp and if you run into an issue, the staff is there to assist you.
Note, however, that they don't give refunds or returns for their products. On the bright side, the reviews indicate that all cakes were delivered fresh and flavoursome for clients.
As they are focused on small and casual cakes, they don't customise cakes with the design you want. Their cakes are more for casual occasions like sharing the cheesecake with the family.
Therefore, if you are a cheesecake and green tea lover, we are sure you'll like Cake Bah. That is why we recommended them in our list of the best cake delivery in Kota Kinabalu!
Same-day delivery available
Specialises in making cheesecakes
Dedicated client support through WhatsApp
Accepts credit cards
Doesn't offer custom cakes
Doesn't give refunds
Closed on Mondays
Customer Reviews
Cake Bah earned rave reviews on both Google and Facebook. According to clients, their cakes were very delicious and the prices were reasonable.
One buyer named Bev wrote this review on the website:
"Their pastries are all very fresh and tasty. I highly recommend their burnt cheese cakes and their Christmas rum fruit cake (seasonal item). Very reasonably priced for good quality sweets!"
And take it from another one, Jia:
"Ordered bunch of cookies, cakes and drinks from them last week for a party. The cakes and cookies turned out to be surprisingly fresh and super delicious! The matcha drinks are also satisfying filled with nice aroma! Honest place to get your craving for affordable buttery products and matcha drinks!"
2) Mangkiu Bakes

PRODUCTS
Mini cakes
Rich cakes
Light cream cakes
Cheesecakes
Cupcakes
Cookies
Additional treats
Bombshell cakes
Macarons
Cake decoration
STARTING PRICE
RM23
DELIVERY FEE
From RM30
WEBSITE
https://www.mangkiubakes.com/
SOCIAL MEDIA
Facebook, Instagram
CONTACT DETAILS
+60 11-5546 9093


[email protected]

ADDRESS
Lot 23, Block C, Ground Floor, Austin Business Park, 88300, Kota Kinabalu, Sabah, Malaysia
As you can see from their cake pictures above, Mangkiu Bakes is one of the premier cake delivery in Kota Kinabalu in the area of custom 'designer' cakes.
You can order custom cakes with them 3 to 4 weeks before the special event or delivery date. This is just fair given the intricacy and care they take to create such breathtakingly bespoke cakes.
Besides that, you can find flavoured cakes, rich cakes, mini cakes, and bombshell cakes on their website. Indeed, it's a cake or sweet lovers' haven as well as those looking to surprise someone special.
They also have colourful macarons and delicious cookies to satisfy your sweet tooth. You can buy them to complement your cake gift.
If you have food allergies, you can inform their cake staff when ordering. Though they'll try their best, some products may still contain traces of wheat flour (gluten), nuts, chocolates, peanuts, and soy.
Mangkiu Bakes can deliver to homes and businesses in Penampang District and Kota Kinabalu. The bakery is open five days a week from Tuesday to Saturday.
You can reach them by phone or WhatsApp. Since they get busy most of the days, it'd be more efficient if you already have an idea of the cake you want before contacting them.
Also, you might want to view their Instagram profile for inspiration. Moreover, their order and delivery policies can be read on their website, which are important to know.
Makes exquisite designer cakes
Wedding cake specialist
Same-day delivery available
Accepts major credit cards
No gluten-free cake options
Does not offer free delivery
Closed on Mondays and Sundays
Customer Reviews
Only a fewclients complained about the taste and service, while the majority were pleased with the overall design and flavour of their cakes, and their fair rates.
Here's what Yin Yin said of the cake shop:
"Very creative idea with their cake deco.
Very reasonable price.
Say it, they wilk try to think of all ways to make it for u. Do check their instagram for more details and ideas for your next cake order."
Furthermore, buyer Abigail wrote this:
"Great customer service, easy to pay and beautiful cakes. The cakes are all very professional looking and there are so many delicious flavours to pick from its almonst too hard to decide. Delivery options available at an extra RM 10 which is convenient or you can collect at the store in Kepayan. 10 out of 10 would recommend."
3) Daca Homemade

PRODUCTS
Cake for her
Cake for him
Cake for kids and babies
Cake for the elderly
Cake box
Classic cake
Pinata cake
Designer cake
STARTING PRICE
RM15
DELIVERY FEE
Kindly enquire with them for rates
WEBSITE
https://dacahomemade.com
SOCIAL MEDIA
Facebook, Instagram
CONTACT DETAILS
+60 14-328 8916


[email protected]

ADDRESS
No. 2, Lorong Starland Phase 2/2, Penampang 88300 Kota Kinabalu, Sabah, Malaysia
Daca Homemade offers a plethora of stunning custom cakes at reasonable rates. You can choose from their classic, pinata, and designer cake collections on Facebook.
Their chefs handcraft cakes for him, for her, for babies and kids, as well as for seniors. A lot of clients say that they are delicious and not too sweet and the design is incredible.
Their signature style is to add small strips of lights around the cake. We also like their transparent packaging with a hand-tied ribbon, which is unique and stylish compared to those of other shops.
They deliver from Mondays to Sundays throughout the Kota Kinabalu area. Since it's not stated as to when the cake can be delivered, we suggest ordering from them about a week in advance.
You can hit them up through phone, WhatsApp, or Messenger. Though they received some complaints about their customer service, most had a great experience buying from them.
Based in Kota Kinabalu and Keningau, Daca Homemade has been growing in popularity and business stature. Its homemade cakes have become a hit for many people who are celebrating different occasions.
And as you can see, these are the reasons why we chose them as one of the best cake delivery in Kota Kinabalu! They serve their customers every day from 8:00 AM to 5:00 PM.
Reasonable prices
Unique and stylish transparent packaging
Open 7 days a week
Accepts credit cards
Doesn't offer tiered wedding cakes
No instant chat icon on their website
Complaints about customer service
Customer Reviews
On Facebook, the cake shop received 4.9 out of 5 stars from many clients. Most of them shared that their cakes tasted 'just right' and had wonderful designs.
Check out Bernice's feedback on the website:
"Sweetness is just right , super fresh and soft cake . I have lost count of how many I have ordered from them in the past . Highly recommend their cake."
Next, another buyer named Irine opined:
"Cake very delicious n nice decoration will repeat order…. 😋😋😋"
4) Sunny Days

Are you following a special diet and need a cake for that? Well, you found the right bakery on this list, Sunny Days, as they offer sugar-free, gluten-free, and even keto-diet cakes!
To begin with, they use all-natural ingredients for every cake without preservatives. The cakes are handled by their highly skilled chefs who bake them before the day you want yours delivered.
You may want to try their moist Carrot Cake topped with pecans and walnut, Strawberry Dream Cake, or for something exotic—their duck egg burnt cheesecake! They also have mouthwatering loaves too, including lemon pistachio, cream cheese walnut, and other kinds.
Unlike other companies we featured here, they don't do custom-designed cakes. But given their indulgent and fresh product ranges, this con is only minor.
The bigger con is that their rates are on the expensive side. But, as clients can attest, you'll get your money's worth with them.
The soonest they can deliver your cake is the next day so all orders must be placed at least 2 days in advance with them.
As for payments, they only accept credit cards linked to your PayPal account as well as FPX bank transfer. It can take a bit of your time to sign up to PayPal if you don't have one yet.
Also, Sunny Days delivers throughout Sabah, Malaysia, beating their competitors in terms of service area coverage. Thus, they shine as another of the best cake delivery in Kota Kinabalu!
Next-day cake delivery offered
Uses all-natural ingredients
Free delivery for orders above RM150
Accepts PayPal payments and FPX bank transfers
Sabah-wide shipping
Expensive rates
Doesn't take credit cards per se
No same-day delivery
Sunday or public holidays are closed
5) StayJoy Cakes & Cookies

StayJoy Cakes & Cookies provides same-day cake delivery in more areas in Kota Kinabalu now. This makes them an ideal choice for last-minute cake and cookie buyers.
To avail of same-day delivery, you have to place your order before 4:00 PM in the day. For next-day delivery, make sure to order your cake after 12:00 PM.
Their cake selections include sponge cakes, cheesecakes, and crepe cakes. Unfortunately, at this time, they can't personalise your cake to your wishes, but you can extra add-ons like chocolates, flowers, and the like.
If you have any questions concerning product and delivery, you can check out their FAQs page. Or, you can chat with their CS representative through WhatsApp.
As opposed to our last pick, their cakes cost less at this bakery, enabling you to get more for less. They don't offer free deliveries if you buy over a certain amount, though.
Furthermore, it's relaxing and easy to surf in their online shop. This contributes to the overall experience that buyers will get, so it counts.
Another awesome benefit of choosing this bakery is they give a satisfaction guarantee. So, if ever the cake doesn't have the taste or appearance you requested, it'll be changed for you promptly.
For outstanding customer service and experience, we definitely give StayJoy Cakes & Cookies a thumbs up. You could probably see it for yourself when you get your cake here!
Same-day cake delivery offered
Has live chat support
Gives a satisfaction guarantee
Provides value for money
Can't provide a custom cake design for now
Closed on a Sunday
6)   Crown Bakery & Café Lintas Square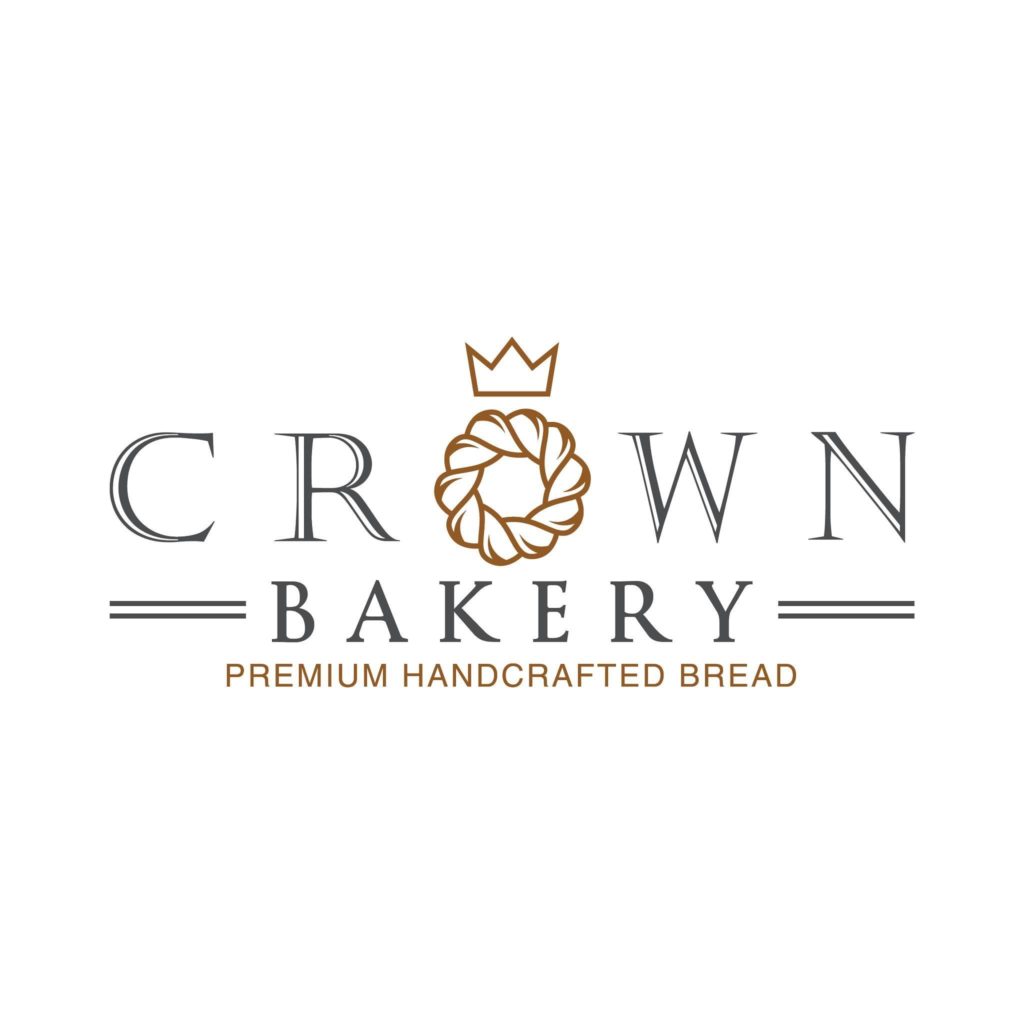 Crown Bakery & Café Lintas Square is a bakery that offers a wide array of food and beverage options that capitalizes on Chinese cuisine. They offer breakfast and brunch services products and fresh beverages that will surely help complement the food they offer.
The bread products are greatly commended due to their healthy content and unique flavors that have made customers come back for more. However, there are mixed reviews regarding their customer service as some customers feel as if they present an indifferent and impolite cashier and overall employee interaction with them.
The menu is small and hard to understand, and clients mention that they need a new menu to better expand their choices. Overall, though, they are commended for the freshness and quality of their product flavor and taste.
A website could have been also established and created to better connect with their potential online audience and have a better feel of their bakery in general since they seem to be lacking when it comes to such information as well.
Exotic pastry flavors
Serves breakfast and brunch
Specializes in Chinese cuisine
Rates note readily available
Website could be improved
Mixed reviews regarding customer service
Customer Reviews
Here are some reviews from their clients:
"I really love this bakery, delicious healthy breads & drinks in Kota Kinabalu, Soft French Bread with Cream Cheese, Cranberries is my favourite, lovely owner and staff. They are young, enthusiastic and willing to help. 加油!! ❤"
"Love their breads which are made of high quality ingredients and are unique, e.g. one featuring my fav tea flavour: Earl Grey!
The Earl Grey Tea Bread w butter filling is truly infused w the earl grey flavour.. the lingering flavour of Earl Grey is still in my mouth after eating just a small piece of it.. 😍😍 Well done!!"
FAQs about the Top Cake Delivery in Kota Kinabalu
---
And those were the top cake delivery in Kota Kinabalu at the moment. You now know which shop to call for luscious and presentable cakes!
Did we miss other shops on this list? If so, kindly let us know about it by messaging us and we'll get back to you as soon as we can.
Changed your mind and want to order flowers instead? You can also read about the best options for flower delivery in Kota Kinabalu.