The 5 Best Options for Dried Flowers in Malaysia
Some think that flowers are at their best when fresh while in fact it can also be at its most stunning when dried.
This is what these 6 shops below try to prove every day. Check out our list for your best options for dried flowers in Malaysia.
1.      GIFTR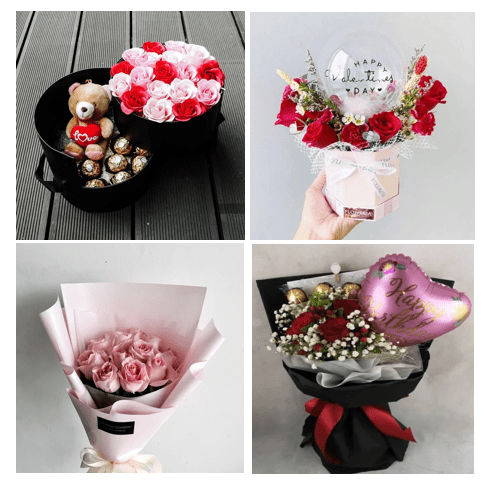 Giftr is an online marketplace where you can find tons of different high quality products best for all kinds of occasions and events. One of the products that Giftr prides themselves for is their preserved flowers. These preserved flowers are arranged in various ways like bouquets, bell jars, box arrangements, any a whole lot more.
WHAT PEOPLE LIKE
LARGE SELECTION. Whether you are looking for a fresh bloom or premium quality gift boxes, Giftr promises to always provide you with their finest and freshest products. Freely browse on the company's webshop so you can select the one that really captures your heart.
PRODUCTS
Occasional Flowers – RM59 to RM300
Flower Arrangements – RM59 to RM300
DELIVERY AND PAYMENT
Visa, MasterCard, AMEX, Discover, Bank Transfer, Major debit and credit cards
2.      BLOOM THIS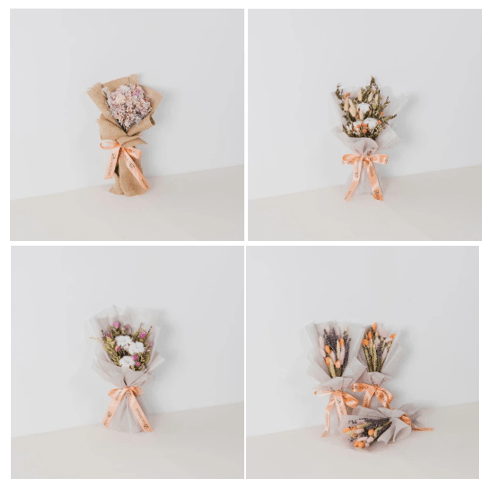 Bloom This is a premium flower shop in Malaysia composed of a diverse team that are highly skilled in different fields.
The shop does not only showcase their flower products in retail but they also extend their services to 4 and 5 star hotels which eventually led to them bringing the shop online.
Their online shop is highly accessible anytime, anywhere so you would be able to easily browse through their wonderful collection.
WHAT PEOPLE LIKE
STUNNING DESIGNS. If you are looking for a truly wonderful and stunning floral designs, you should definitely visit the shop of Bloom This. They have the most amazing original designs perfectly suited for any kind of occasions and events.
PRODUCTS
Dried Flowers – RM129 to RM200
DELIVERY AND PAYMENT
Visa, MasterCard, Grab Pay, Maybank, Boost
3.      SCENTALES

Scentales offers a variety of fresh flowers and unique arrangements suitable for any kind of event. They can attend the simplest birthday parties to the grandest wedding anniversary celebrations. Their staff are committed to achieve 100% customer satisfaction so they guarantee the highest quality of products and services.
WHAT PEOPLE LIKE
SAME DAY DELIVERY. If you forgot to place your orders a few days before the actual date of delivery, you still got plenty of time because Scentales offers same day delivery services.
PRESERVED FLOWERS. The shop does not only create arrangements out of fresh flowers but they also unleash their creativity with the preserved flowers that they showcase in their shop.
PRODUCTS
Fresh Flower Bouquets -RM59 to RM500
Dried Flowers – RM39 to RM300
DELIVERY AND PAYMENT
Contact the shop for more details.
4.      FLORISTIKA
Floristika offers a wide range of flower arrangements selection and one of these is preserved flowers. These flowers are perfect for those who want to have a pop of color in their homes or offices, yet do not have the luxury of time to constantly take care of them.
The preserved flowers provided by Floristika are truly long lasting and low maintenance, yet are made with such beauty and elegance.
WHAT PEOPLE LIKE
AFFORDABLE PRICES. Just to have the premium quality products of Floristika is already a win for you, what more if you get them at very affordable prices. Their preserved flowers range from RM 14.50 to RM 70.00
LARGE SELECTION. You can trust Floristika to provide you with all kinds of flower arrangements, perfect for any occasions or events. Whether it's a fresh or preserved one, they guarantee to bring you the best kinds.
PRODUCTS
Fresh Flowers – RM4 to RM100
Preserved Flowers – RM16 to RM100
DELIVERY AND PAYMENT
Contact the shop for more details.
5.      LAVIEFLO
PRODUCTS
Preserved Flowers – RM200 to RM1200
DELIVERY AND PAYMENT
Contact the shop for more details.