The 6 Best Options for Dried Flowers in Sydney
Dried flowers is now making a trend in flower designing industry. What used to be just a waste or only serves as part of a compost is now turned into a stunningly beautiful arrangement which is most especially perfect for events with rustic theme.
If you are curious and want to know more about what you can do with dried flowers, let us introduce you to 6 of the best flower shops in Sydney that offers dried flowers.
NOTE: Because of the current pandemic outbreak, we've noted the relevant service changes for some of the florist shops listed below. Most stores are still accepting online or phone orders as well as deliveries.
1.      GATHER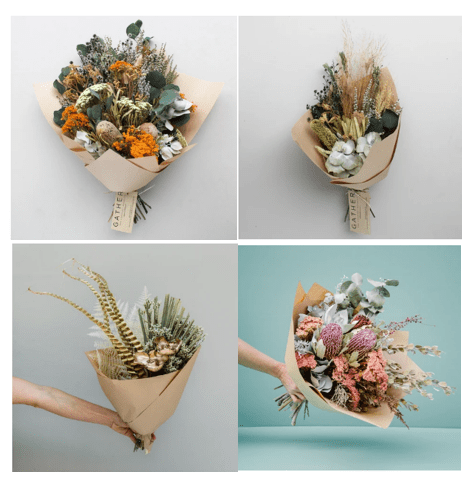 Gather makes sure that they produce only the finest dried flower collection in Sydney. Their team explore the whole country of Australia, working closely with passionate farmers and securing the quality of the flowers that they gather.
The shop aims to create unique and contemporary dried flower arrangements that will make any day or celebration extra special and stunning.
WHAT PEOPLE LIKE
100% CUSTOMER SERVICE. The shop has gained a lot of positive feedback and good reviews from their previous clients showing how satisfied they were with their products and services.
GREAT DESIGNS. The shop really has a great collection of dried flowers which are perfect if you are sending someone a gift or you are having a party and looking for the perfect souvenirs. The perfect balance of color, style, and texture has created a stunning design that people will definitely love.
PRODUCTS
Dried Flowers – $69 to $300
DELIVERY AND PAYMENT
Visa, MasterCard, PayPal, Afterpay
NOTE:  This shop only accepts online orders and advises the customers to reserve an order 3-4 days before the specified delivery schedule due to the pandemic which causes an unprecedented increase in freight cargo.
2.      POSY AND TWINE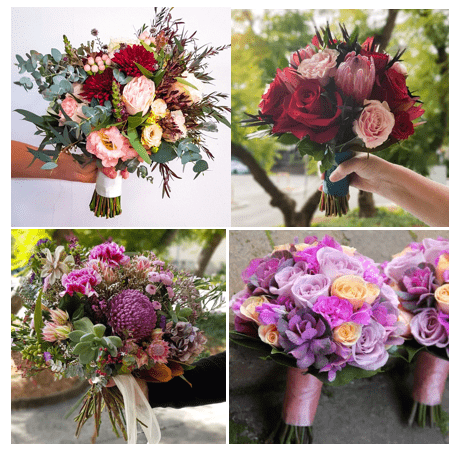 Posy and Twine is a local florist that prides itself with their stunning dried flower arrangements that are not only fascinating in the eye but eco-friendly as well. The shop is known for their sustainable way of presenting their flower arrangements— through recyclable and compostable signature wrapping.
WHAT PEOPLE LIKE
HIGH QUALITY PRODUCTS. One of the priorities of the shop is making sure that all of the products coming in and out of their shop is always on their best quality so their clients will receive their orders with smiles on their faces.
PREMIUM SELECTION. The shop possesses a premium quality of dried flowers that you will definitely fall in love with. These flowers can be sent as a gift or become accessories or accent to your room or office.
PRODUCTS
Wedding Flowers – $19 to $400
DELIVERY AND PAYMENT
Contact shop for more details.
3.      MIMOSA FLOWERS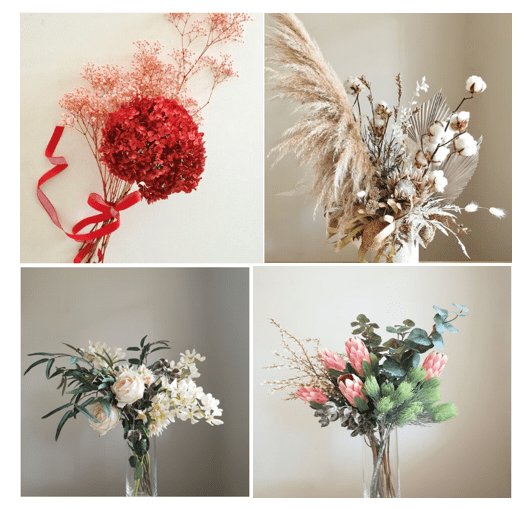 Mimosa Flowers gives a new look to dried and artificial flowers by recreating them into exceptionally beautiful flower arrangements. The shop aims to provide their clients with the same unique beauty as the fresh blooms but this time with lasting effect.
The shop uses native Australian blooms in most of their arrangements and with the help of their professional and amazingly talented team of florists and designers, they are able to create stunning dried flower arrangements for all occasions.
| | |
| --- | --- |
| SPECIALTY | Long lasting dried and artificial flowers |
| SELECTION SIZE | Large |
| STARTING PRICE | Starts at $60 |
| DELIVERY FEE | Calculated at checkout |
| WEBSITE | https://www.mimosaflowers.com.au/ |
| SOCIAL MEDIA | IG:@mimosaflowersmelbourne |
| CONTACT DETAILS | |
WHAT PEOPLE LIKE
VALUE FOR MONEY. The shop really put great effort in creating the most luxurious preserved roses and with this you can be certain that your money really showed its true value and not even a centavo is wasted if you choose to buy one from Mimosa Flowers.
PRODUCTS
Dried Flowers – $65 to $300
Artificial Flowers – $60 to $300
DELIVERY AND PAYMENT
Contact shop for more details.
4.      HOUSE OF DRIED FLOWERS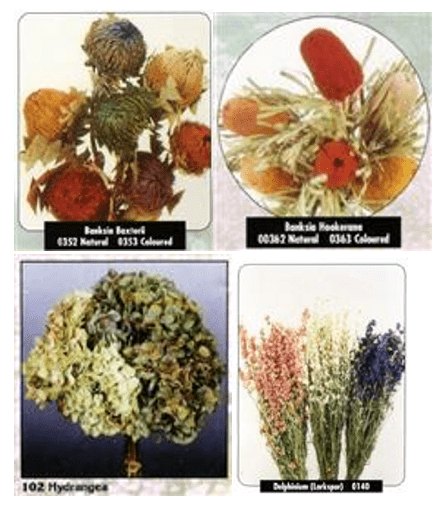 House of Dried Flowers will not be called as such if not for their abundant collection of dried flowers. The shop combines their expertise in selecting fine quality blooms and artistry and as a result, they are able to produce a fascinating selection of dried and artificial flowers.
These flowers are perfect not only to be sent as gifts but also as decoration to special events like weddings, birthdays, bridal showers, etc.
| | |
| --- | --- |
| SPECIALTY | Decorative dried flower arrangements |
| SELECTION SIZE | Large |
| STARTING PRICE | Contact the shop for the price list |
| DELIVERY FEE | Calculated at checkout |
| WEBSITE | http://houseofdriedflowers.com.au/ |
| SOCIAL MEDIA | |
| CONTACT DETAILS | 0407 804 832 |
WHAT PEOPLE LIKE
CUSTOM MADE. Do you have a specific type of flower that you want to be used for the arrangements? Let the team know and they will happily create the flower arrangements as you desire.
PRODUCTS
DELIVERY AND PAYMENT
Contact shop for more details.
5.      FEATHER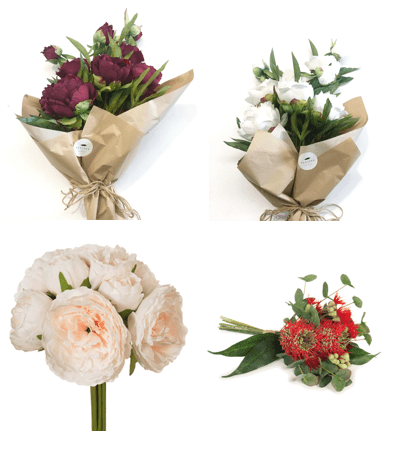 Feather has a very unique way to show their skills in creating a beauty out of dried flowers. The dried flower and grasses that they process somehow elicits an image of a feather which is really amusing.
These dried plants are suited best as tree ornaments or added decoration or accessories to some of your home furniture, or if you are creative enough, you can even add them to your outfit accessory.
WHAT PEOPLE LIKE
UNIQUE STYLE. The shop does not only preserve a dried plant but they turn them into a whole new item that will really amaze you in many ways. These products are originally created by their talented team who always go the extra mile in providing you the best products that you deserve.
AFFORDABLE ARRANGEMENTS. You'd be surprised to know that the shop that sells truly wonderful bouquet of dried flowers is the same shop that sold the affordable ones. With this, they reach a wider range of clients and everybody genuinely enjoys their products.
PRODUCTS
Flower Bouquets – $7 to $200
Flower Arrangements – $45 to $150
DELIVERY AND PAYMENT
PayPal, Visa, MasterCard, AMEX
6.      ETSY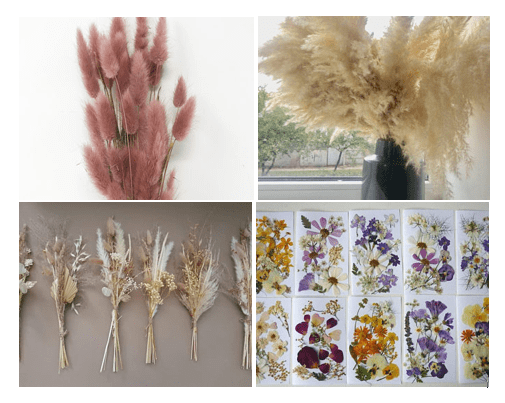 Etsy is known for their elegant and premium collection of gift items which includes a recreation from dried flowers. This product of their really possess elegance and beauty as they are preserved so carefully and redesign so beautifully that you would not think that they are made of withered flowers.
WHAT PEOPLE LIKE
100% CUSTOMER SATISFACTION. Etsy is one of the top rated online shops in Australia and this is primarily because of their high class products and excellent customer service. Their customers never fail to give them positive feedback to show their great appreciation of the shop's effort to meet their expectations.
AFFORDABLE PRICES. You do not have to spend a huge amount of money just to get yourself an elegant flower product like what Etsy offers because their dried flowers are actually sold at very reasonable prices.
PRODUCTS
Dried Flowers – $5 to $200
DELIVERY AND PAYMENT
Contact shop for details.