The 7 Best Options for Gift Baskets in South Africa
South Africa is famous for its abundant diversity of faunas and floras. As a matter of fact, many tourists are truly captivated by how they are able to maintain the richness of their wild nature.
Aside from this, they also have a lavish number of trusted shops that cater to the locals' gift needs. We searched for some of the best ones and we came up with these 6 shops below.
1.      GIFT LADY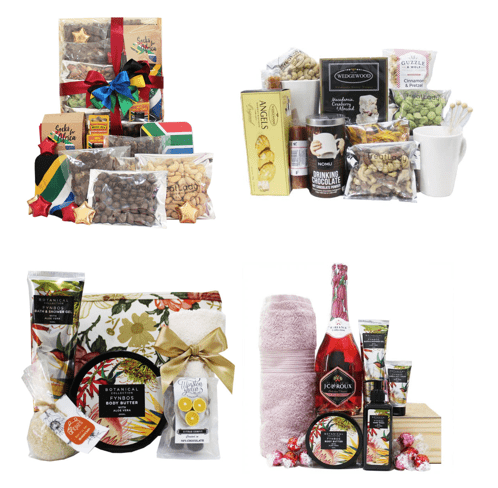 Gift Lady is one of the largest online shops that does not only serve the whole country of South Africa but they also extend their reach to other parts of the world. With these, they are equipped to have a huge selection of gift baskets and other hampers that are made and categorized according to occasion and season.
WHAT PEOPLE LIKE
LARGE SELECTION. Having a wide reach is not an easy task and they make sure to handle everything well that is why the shop houses a huge selection of hampers which can be appropriate for all kinds of occasions.
PRODUCTS
Gourmet Hampers – R400 to R3000
Pamper Hampers – R300 to R3000
DELIVERY AND PAYMENT
PayGate, Visa, MasterCard, PayPal, EFT, AMEX
2.      PROGIFTS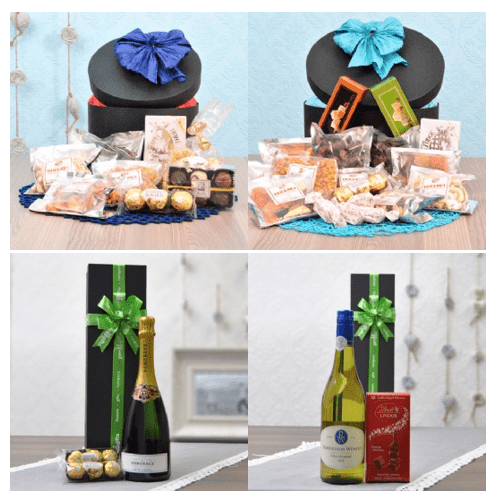 Progifts is yet another big gift online shop that serves nationwide including same day delivery. The shop has made shopping with them a whole lot easier because they are categorized their hampers according to the occasions they may be most appropriate for so all you have to do is check on the specific type of hamper and you will be given options for different varieties.
WHAT PEOPLE LIKE
PREMIUM GIFT BASKETS. One of the reasons why Progifts is a very popular shop all over South Africa is because they never fail to deliver premium quality products that truly make your purchase worth its value.
EASY TO ORDER. The shop has made shopping from them easier and faster, thanks to their reliable and efficient online shop as well as their secured payment system.
PRODUCTS
Snack Hampers – R300 to R2000
Booze Hampers – R300 to R2000
DELIVERY AND PAYMENT
Visa, MasterCard, AMEX, EFT
3.      HAMPER WORLD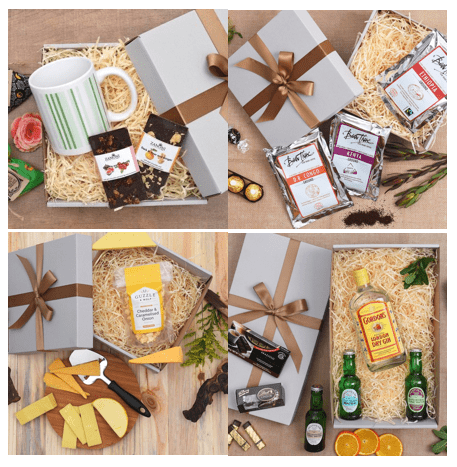 Hamper World has been providing the finest quality of gift baskets for quite a long time now. It has impressed the whole country of South Africa with their top notch products.
Because of their good reputation in the business, the shop has gained a lot of clients who had trusted and were satisfied with their services and never did the shop fail to provide them with the best that they deserve.
WHAT PEOPLE LIKE
CREATIVE BASKETS. The team of Hamper World does not only give high importance to the quality of the products inside the gift baskets but they also put in high priority the overall look of their gift baskets that is why you will not see any design lacking baskets from their collection.
PRODUCTS
Coffee Gifts – R219 to R1000
Cheese Hampers – R300 to R1000
DELIVERY AND PAYMENT
Maestro, Visa, MasterCard, Bank Transfer
4.      BLOOMABLE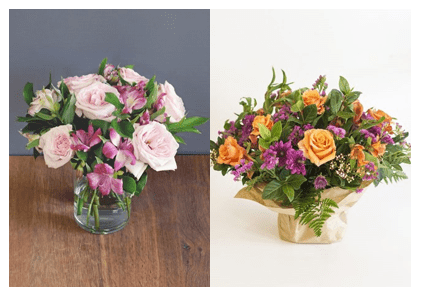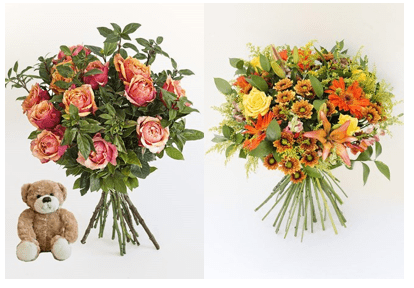 While Bloomable is more famous for their fresh blooms and elegant flower arrangements, they do not settle for just one specialty and dared to expand the business by adding hampers and gift baskets to their collection.
With this, the shop is proud to present their food and gift baskets that are all in best quality especially their snack gift baskets.
WHAT PEOPLE LIKE
AFFORDABLE PRODUCTS. The shop makes sure that their gift baskets will be attainable by everyone and that money will never be an issue that is why they have made an effort of selling these fruit hampers and other gift baskets at very affordable prices.
PRODUCTS
Flower Arrangements – R360 to R2000
Flower Gifts – R250 to R2000
DELIVERY AND PAYMENT
Contact shop for more details.
5.      FLOWERS.CO.ZA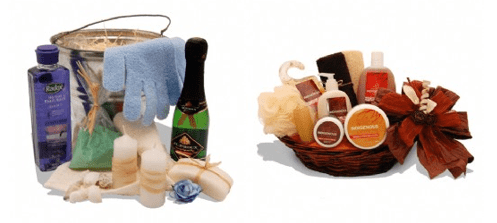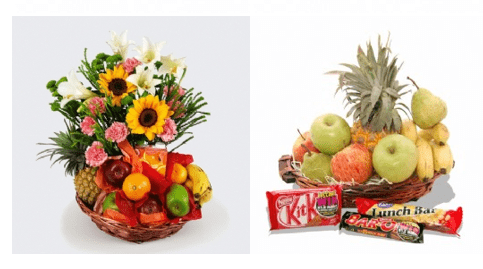 Fill your pantry with these delightful gift baskets exclusively brought to you by Flowers.coza. This shop offers a large variety of gift baskets sold at very affordable prices without having to compromise their qualities.
The shop is proud to say that they have every gift basket for all occasions and budget so they are truly your one-stop shop.
WHAT PEOPLE LIKE
Who would have thought that a gift basket consisting of high quality products will be sold at a very affordable amount? Well, at Flowers.co.za., this is never impossible because they currently sell them at low prices.
EXTENSIVE SELECTION. The shop is equipped with different kinds of gift baskets and retail gift items so you have plenty of options to choose from.
PRODUCTS
Pamper Hamper Gifts – R470 to R2000
Fruit Baskets – R600 to R1000
DELIVERY AND PAYMENT
Visa, AMEX, MasterCard, Diner's, Cell PayPoint, Ucash, Thawe
6.      HAMPERLICIOUS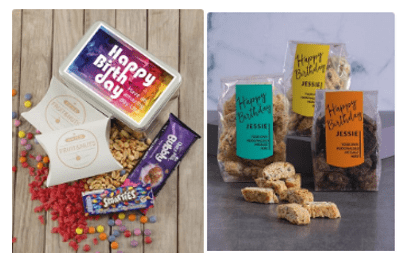 Hamperlicious specializes in products that vary in style and design yet suitable to every budget. Each of their gift baskets are individually made by the team therefore you are ensured that all products from their collection are in premium qualities.
WHAT PEOPLE LIKE
GREAT SERVICE. There really is nothing to complain about when it comes to the products and services Hamperlicious is providing because they always give it their best and the results are shown through their clients good reviews and positive feedback.
PRODUCTS
Gourmet Gifts
Fruits and Nuts Gifts
DELIVERY AND PAYMENT
Contact shop for more details.
7.      THE LITTLE BOX CO.

The Little Box Co. is an online shop that caters gift box hampers of the best quality. You can get to fill it up with delicious edible goodies, bath treats, gifts, or newborn baby clothes.
In packing gifts, they utilize handmade reusable wooden boxes and secure it using petersham ribbon and a gift tag.
SPECIALTY
Gift box hampers
SELECTION SIZE
Large
STARTING PRICE
Starts from R150
DELIVERY FEE
Orders placed before 09:00am will be delivered the same day in and around JHB
WEBSITE
https://thelittlebox.co.za/
SOCIAL MEDIA
Facebook – @thelittleboxcompany

Twitter – @thelittleboxsa

CONTACT DETAILS
TEL: 011 782 1219
EMAIL:

[email protected]
WHAT PEOPLE LIKE
WIDE RANGE. They have a lot of goods and products that you can get to select from in finding the perfect gift for your loved one.
GREAT SERVICE. They strive to give each client a memorable gifting experience
PRODUCTS
Chef Gift Hamper – R800.00
Relaxing Bath Gift Box – R240.00
Men's Grooming Kit – R450.00
DELIVERY AND PAYMENT
Orders placed by 12:00 will be shipped on the same day. Contact shop for more details about payment.