The 6 Best Options for Wine Delivery in Sydney
Sydney is known for its opera houses, art museums, scenic beaches, and warm people but there is one thing that may not be known by all- it is also a good place to chill and have a glass of wine personally created by their talented and highly skilled winemakers and brewers. Many of these shops even extend their business and started offering delivery services. But, to help you choose fast, we have already narrowed down these wine delivery service providers into the 6 best ones.
1.      JIMMY BRINGS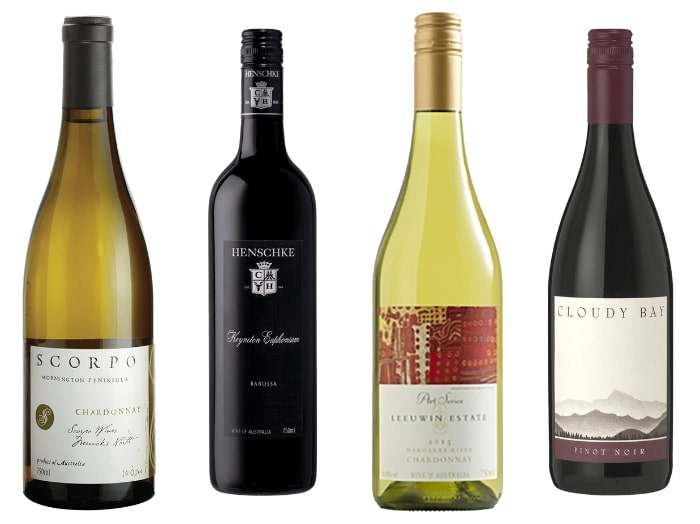 If you think delivering wine straight to your home is no way possible, they you are definitely wrong and Jimmy Brings is one great example of this. The shop specializes in prompt and reliable wine delivery services. They have curated a list of their best wines so you can carefully pick the right one for you.
WHAT PEOPLE LIKE
LARGE SELECTION. The shop has numerous kinds of wines and alcoholic beverage that you can choose from, but they guarantee that all of these are equally tasty and of the highest quality.
FAST DELIVERY. The shop guarantees that they can be able to deliver your orders in as quickly as 30 minutes. So, sit back, relax, and wait for your sweet wines to be delivered.
PRODUCTS
DELIVERY AND PAYMENT
Contact shop for details.
2.      WINE.COM.AU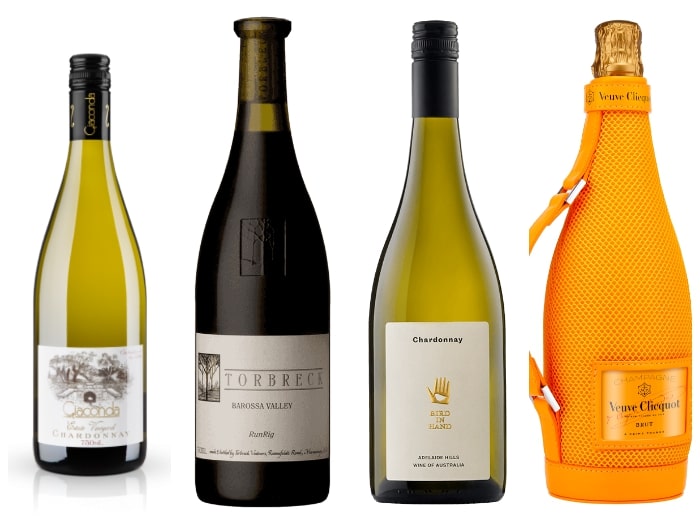 Wine.com.au is an online shop that specializes in selling premium wines and other gift items perfect for all kinds of occasions and events. With their kind of service, you no longer have to drive to your favorite grocery shop just to get a bottle of wine because they offer a free delivery service for all kinds of orders above $200.
WHAT PEOPLE LIKE
WINES FOR GIFTS. The shop does not only offer single retails, but they also package their products in box bundles which you can send as gifts to a friend, your family, or can be even considered as corporate gifts.
PRODUCTS
White Wine – $24 to $200
Red Wine – $37 to $400
Champagne – $22 to $200
DELIVERY AND PAYMENT
Contact shop for details.
3.      A LITTLE LUXURY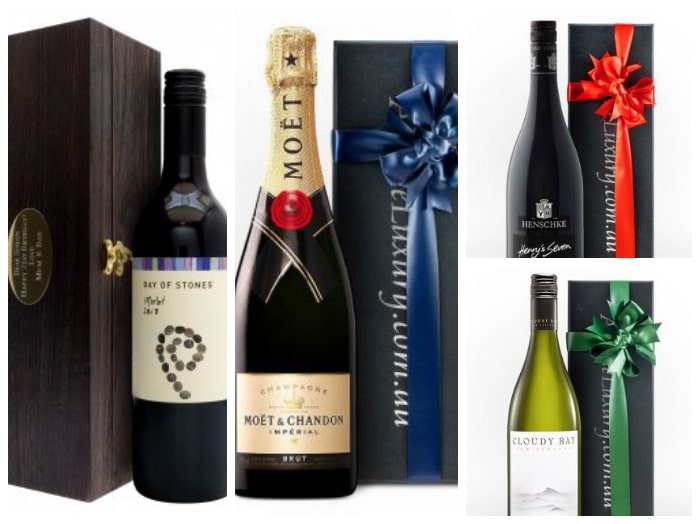 A Little Luxury aims to provide their clients with the best kind of gifts that they can send to their favorite people. This includes their premium collection of wines that are truly best tasting. They even have an option to personalize your orders if you wish. With just a few clicks, they can come up with a customized product especially made for you.
WHAT PEOPLE LIKE
Aside from selling and delivering wine and other beverages, the shop is also known for their gift hampers and other products that perfectly complementary with your choice of drink.
EASY TO ORDER. The shop has made your shopping experience easier and faster by creating an ordering and payment system that is truly simple and seamless.
PRODUCTS
DELIVERY AND PAYMENT
Visa, Mastercard, AMEX, Paypal
4.      KENT STREET CELLARS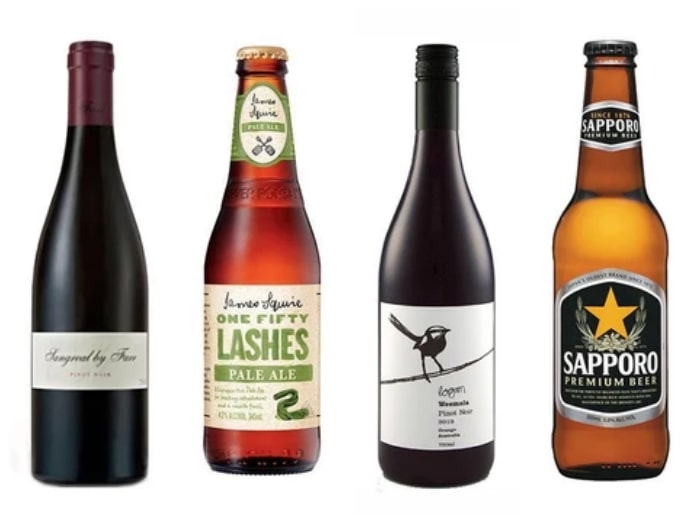 Celebrations and parties will not be complete without some spirits and ice cold beers. Tune up your party by ordering your drinks from Kent Street Cellars. The shop also understands how pricey parties can be especially for the host that is why they try to help you by offering free delivery services for orders above $100.
| | |
| --- | --- |
| SPECIALTY | All kinds of drinks |
| SELECTION SIZE | Large |
| STARTING PRICE | Starts at $22 |
| DELIVERY FEE | Calculated at checkout |
| WEBSITE | https://kentstreetcellars.com.au/ |
| SOCIAL MEDIA | |
| CONTACT DETAILS | +61 2 9252 2999 |
WHAT PEOPLE LIKE
GREAT CUSTOMER SERVICE. If you have any questions or concerns regarding your orders, or if you need professional help in choosing the best kind of wine, the team of Kent Street Cellars always keep an open line so you can easily reach them.
PRODUCTS
Wine – $49 to $54
Beer – $22 to $80
DELIVERY AND PAYMENT
AMEX, Apple Pay, Google, Mastercard, Visa, PayPalS, Shopify
5.      VINTAGE CELLARS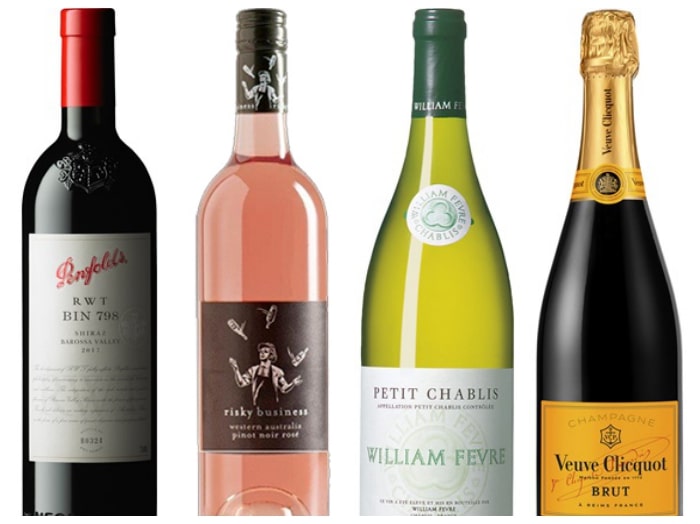 Vintage Cellars does not only offer the finest wines, but they also make sure that you do not spend too much just to give yourself a decent bottle of wine. If you choose to purchase your favorite drink from Vintage Cellars, you are guaranteed with a few bucks back because of the shop's offered discounts.
WHAT PEOPLE LIKE
AFFORDABLE PRODUCTS. Planning on capping off the night with a glass of wine but you think you don't get enough money? No worries because Vintage Cellars offer an affordable collection of wines and they even offer some discounts.
GREAT CUSTOMER SERVICE. The shop is also applauded for their wonderful customer service which is proven by the positive feedback given by their previous clients.
PRODUCTS
Red Wine – $19 to $850
Sparkling Wine – $39 to $300
DELIVERY AND PAYMENT
PayPal, Mastercard, Visa, AMEX, Diner's Club
6.      WINE DIRECT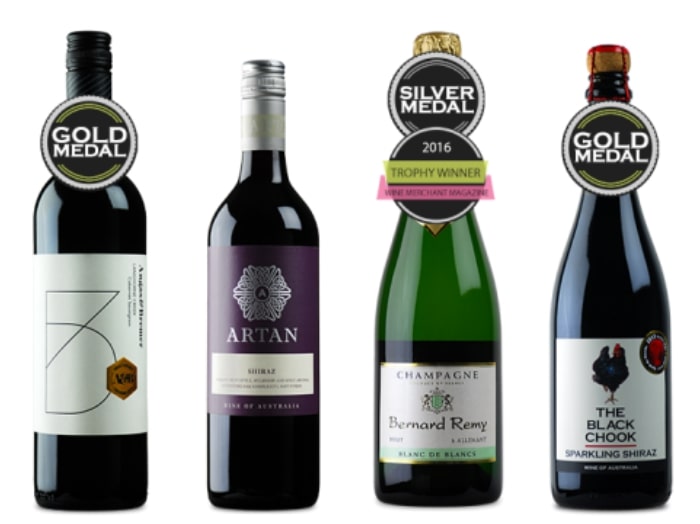 Have your favorite bottle of wine directly delivered at home by Wine Direct. They provide reliable service which particularly includes home delivery. The shop always makes sure that you get the best that truly deserve that is why they go the extra mile in creating and sending these precious collections of theirs.
WHAT PEOPLE LIKE
DELICIOUS WINES. The shop prides itself with their huge and high quality collection of precious wines that are perfectly created and heavenly-tasting which are perfect for all kinds of events and occasions, may it be a formal or casual one.
PRODUCTS
Red Wines – $25 to $100
Sparkling Wines – $55 to $100
DELIVERY AND PAYMENT
Visa, Mastercard, AMEX, Diner's, PayPal, Zip