Our mothers have sacrificed a lot for us, and so we have to appreciate and thank her for being there all the time. You can do that by gifting her on Mother's Day with a bouquet full of love.
However, you may be clueless as to what kind of flowers to give her. Fortunately, we have you sorted, which is why we are now listing the best flowers for Mother's Day here for you!
1) Lisianthus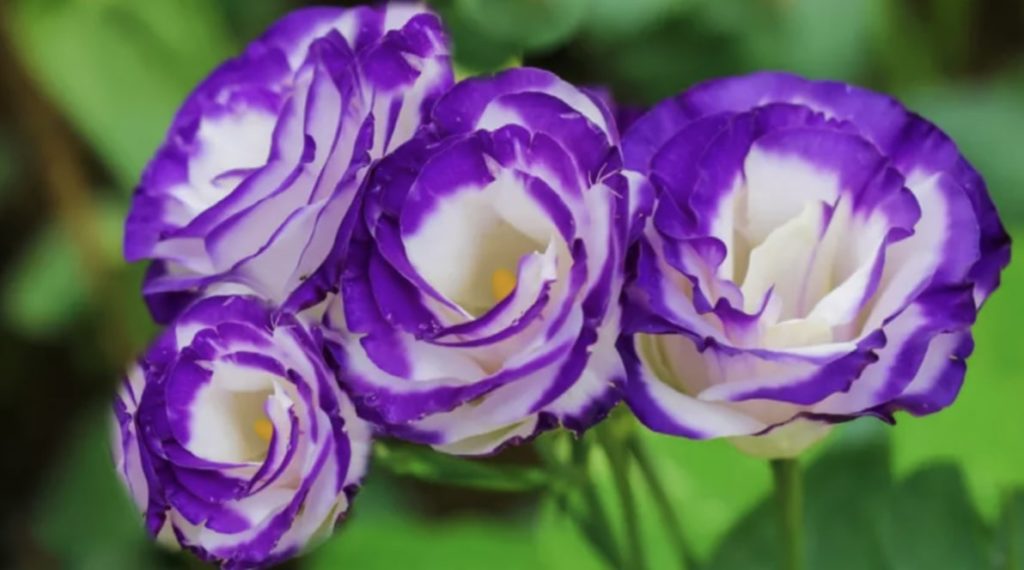 The botanical name of lisianthus is Eustoma. In Ancient Greek, Eu-stoma means beautiful and mouth-shaped respectively which perfectly describes the flower's appearance.
It comes in a range of single and mixed colors which makes it unique. We'd like to think of them as 'dyed roses' given their color and resemblance to the world's most famous flower.
Expressing admiration, gratefulness, and elegance, lisianthuses are a wonderful gift for your mother, aunt, high school teacher, or pregnant friend on Mother's Day.
2) Hydrangeas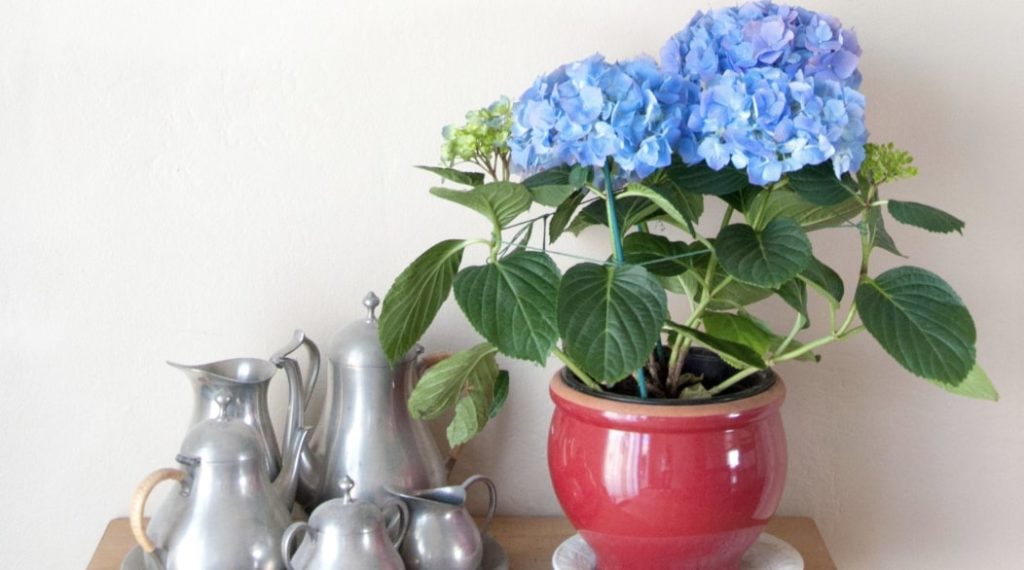 Hydrangeas are enchanting flowers formed by ball-shaped masses of four-petal flowers. You can give them to a mother who has always given you constant and bountiful support and love.
Light blue is their most common color, although there are hot pink and mixed colors too. They can be beautifully styled as a fantastic bouquet, vase ensemble, or potted plant.
Aside from that, they are also easy to care for. As opposed to other sorts of flowers, they require relatively less sunlight and grow best in partial shade.
3) Gladiolus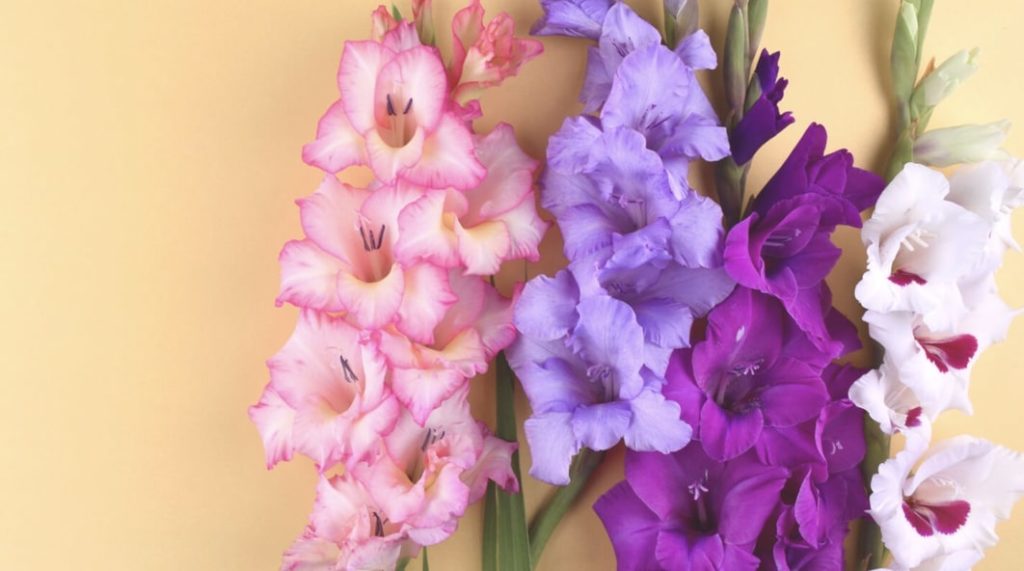 See how joyful and lively these flowers look? These are gladioluses (also called sword lilies) which consist of vertical blossoms on a long, playful stalk.
They represent a strong character, faithfulness, and honor. So if your mom's like that, you can give her these breathtaking flowers.
You can use them as cut flowers, container flowers, or as a border display. Given their showiness and style, the flowers can make your mom surprised and over the moon when she gets back home and sees them.
4) Daisies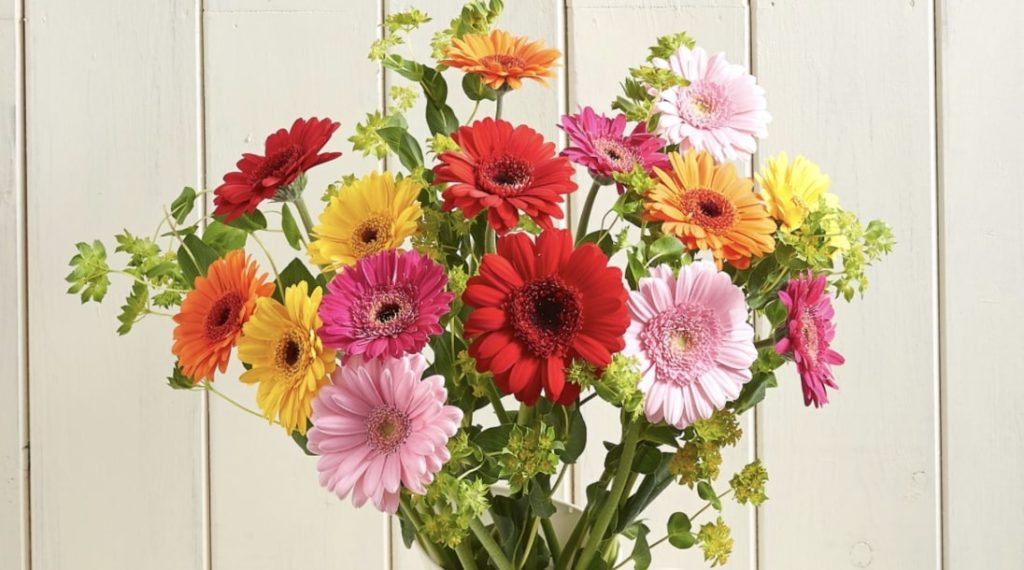 Daisies are flowers that need no introduction. They're some of the nicest flowers for Mother's Day because of their bright and cheerful colors such as white, yellow, pink, red, orange, and more.
It goes without saying that they are for moms that are happy to be with and cheer you up when you most need it. But, if you feel your mom needs a little sunshine, they are an excellent option too!
5) Carnations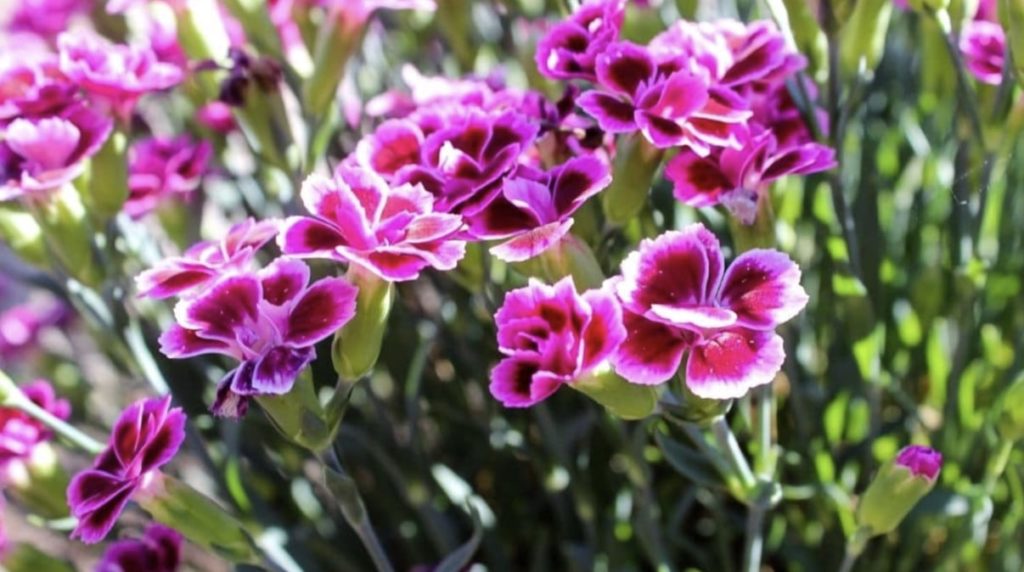 It makes sense that carnations are the official flower of Mother's Day. They symbolize love, fascination, strength, healing, protection, and uniqueness.
In short, they epitomize motherly love from caring for the infant to being there always no matter what happens. Being genuine, unrequited, and lasting, a mother's love is indeed very special.
Pink and red carnations are great colors to give any mom. White is also nice standing for pure love and prosperity, and is said to bring back memories of their wonderful childhood days.
More Resources on Mother's Day Flowers