The 6 Best Options for Chocolate Delivery in Perth
You will never go wrong in choosing chocolate as your all-time favorite dessert, but you can always choose a better shop to provide it for you.
Thankfully, we have searched the whole area of Perth to find only the best ones you can trust. Take a quick scan on our list on your best options for chocolate delivery.
1.      CHOCOGRAM
Chocogram specializes in handmade, personalized, premium chocolates that are perfect for gifts and souvenirs. The goal of Chocogram is to provide joy and happiness to whoever receives their product and they aim to paint chocolate smileys to them that is why they always go the extra mile when creating these products.
WHAT PEOPLE LIKE
CHOCOLATES FOR ALL OCCASIONS. Whether you are sending chocolate gifts for a birthday celebration, mothers' day, Valentine's Day, Christmas, etc., Chocogram can always provide you with the best kind they have in their collection.
GREAT CUSTOMER SERVICE. Should you have any questions and concerns regarding your order? Or do you need a professional help in choosing the right chocolate to send? You can always count on to reliable customer service that Chocogram has.
PRODUCTS
Chocolate Boxes – $26 to $100
Chocolate Gift Hampers – $24 to $100
DELIVERY AND PAYMENT
Visa, MasterCard, AMEX
2.      TASTY GIFTS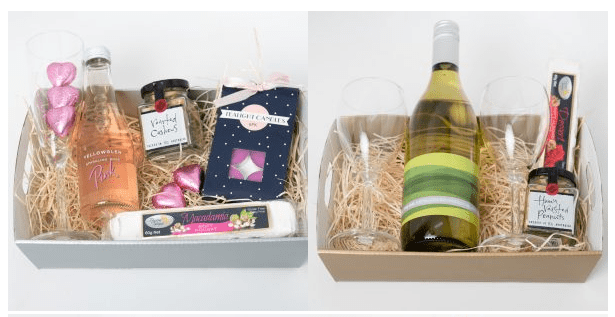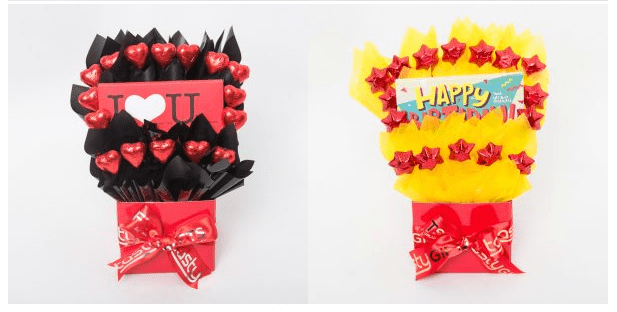 Tasty Gifts has a large inventory of gift items which includes chocolate products. Some are composed of mixed kinds, some are packaged with wines, while others are arranged as bouquets.
All of these are guaranteed to be 100% high quality and will definitely satisfy your stomach.
WHAT PEOPLE LIKE
LARGE SELECTION. The shop offers a huge collection of chocolate items which are perfect to be sent as gifts. They have arranged their products by occasion so shopping will be a lot easier.
AFFORDABLE PRODUCTS. The shop offers delicate chocolate products at very affordable prices so you are certain that you can always have a bite of these delicious chocolates.
PRODUCTS
Chocolate gift for Him – $35 to $100
Chocolate Gift for Her – $35 to $100
DELIVERY AND PAYMENT
Visa, MasterCard, Diner's, PayPal
3.      EDIBLE BLOOMS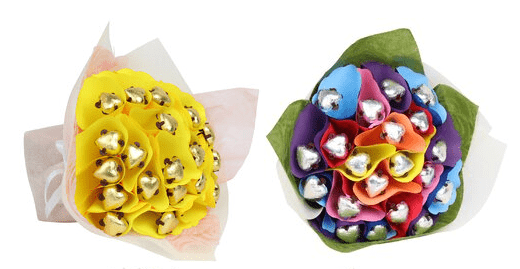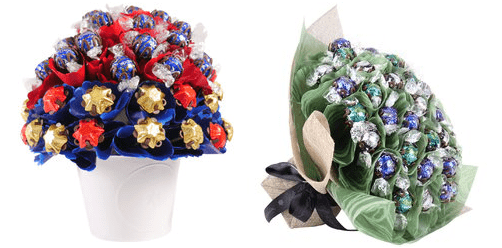 Send someone a special gift which is a combination of two wonderful items- chocolates and flowers. The shop specializes in edible blooms made out of sweet chocolates which are perfect gift especially for birthdays. The shop also offers free delivery services for as long as your order reaches a total amount of $120 and above.
WHAT PEOPLE LIKE
CUSTOM MADE. The shop offers to customize your gift products so your recipient will feel extra special and more personal. This is also your chance to make your gift exactly how you think the recipient would like it.
FREE DELIVERY. The shop offers free delivery to their clients whose orders have a total amount of $120 and above.
PRODUCTS
Chocolate Flowers – $29 to $200
Dark Chocolate Flowers – $49 to $200
DELIVERY AND PAYMENT
Visa, PayPal, AMEX
4.      ST. ANNE'S FLORIST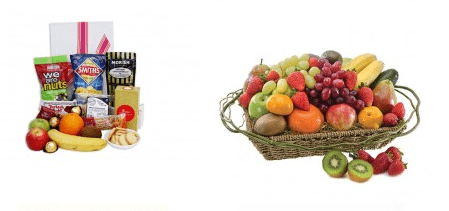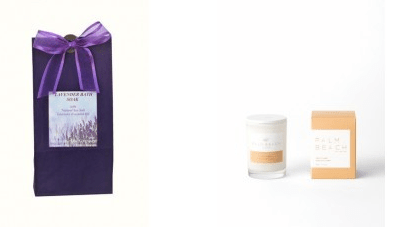 St. Anne's Florist does not only specialize in fresh flower products but they also offer to deliver scrumptious chocolates that you will definitely love.
Their chocolates vary in kind, size, and shapes and some are even arranged as bouquets but they can guarantee that all of their products are in the highest quality.
WHAT PEOPLE LIKE
GOOD SERVICE. The shop is not applauded for their delicious products, they are also recognized for their wonderful service starting from giving you the best options of chocolates up until their reliable delivery services.
PRODUCTS
Fruit Hampers – $95 to $235
Pamper Hampers – $10 to $50
DELIVERY AND PAYMENT
Visa, MasterCard
5.      JUST IN TIME GOURMET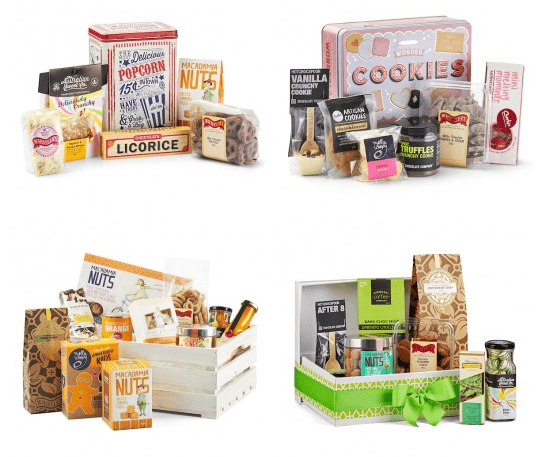 Just In Time Gourmet is a large online shop that offers a wide range of premium and affordable gift items all over the Perth area and nearby cities. They have a large collection of various products starting from the food items to the non-edible ones.
One of their prides are their chocolates that are extremely delicious and come in very affordable prices.
WHAT PEOPLE LIKE
GIFTS FOR ALL OCCASIONS. The shop offers a lot of chocolate products but on the side of that they also sell other gift options that will be appropriate for any kind of occasion.
EASY TO ORDER. Online shopping has made the purchasing experience even better and faster because you can do this anywhere and anytime you want as long as you have your mobile phone with you.
PRODUCTS
Chocolate Hampers – $50 to $120
DELIVERY AND PAYMENT
Visa, MasterCard, AMEX, PayPal
6.      HAMPERS BY DESIGN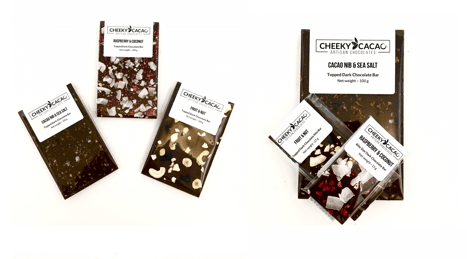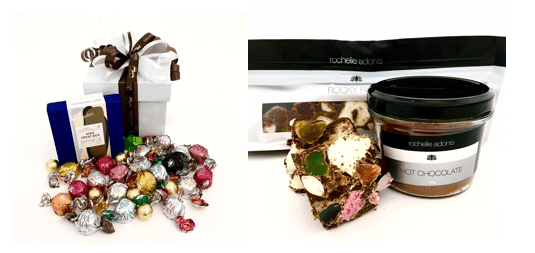 Hampers by Design prides themselves with their delicate chocolates that not only taste good but look brilliant, as well.
They have chocolate bars, ganache, hot chocolate, truffles, caramel, etc. These chocolates are not your typical desserts because they are designed so beautifully that you can compare them to paintings.
WHAT PEOPLE LIKE
BEST VALUE. If you want to really get the best value or worth of your money, then you should buy your chocolate products from Hampers by Design because at a very reasonable price, you will get not only the best chocolate products but the best tasting champagnes, as well.
PRODUCTS
Chocolate Hampers – $10 to $200
DELIVERY AND PAYMENT
Visa, MasterCard