The 8 Best Options for Chocolate Delivery Sydney
Did you know that there are numerous chocolate factories and shops situated in Sydney that does not only sell but also offer to deliver wherever you are in the area?
If you just knew it now, then do not waste any more time and check out these wonderful chocolate shops and order your favorite crunchy, chocolate-y goodness. You can also send these to your friends and family for an element of surprise!
NOTE: Because of the COVID 19 outbreak, some stores have limited their services in which they might only accept online and phone orders. We've indicated these policy changes for each shop on our list.
1.  DELICIOUS BUDS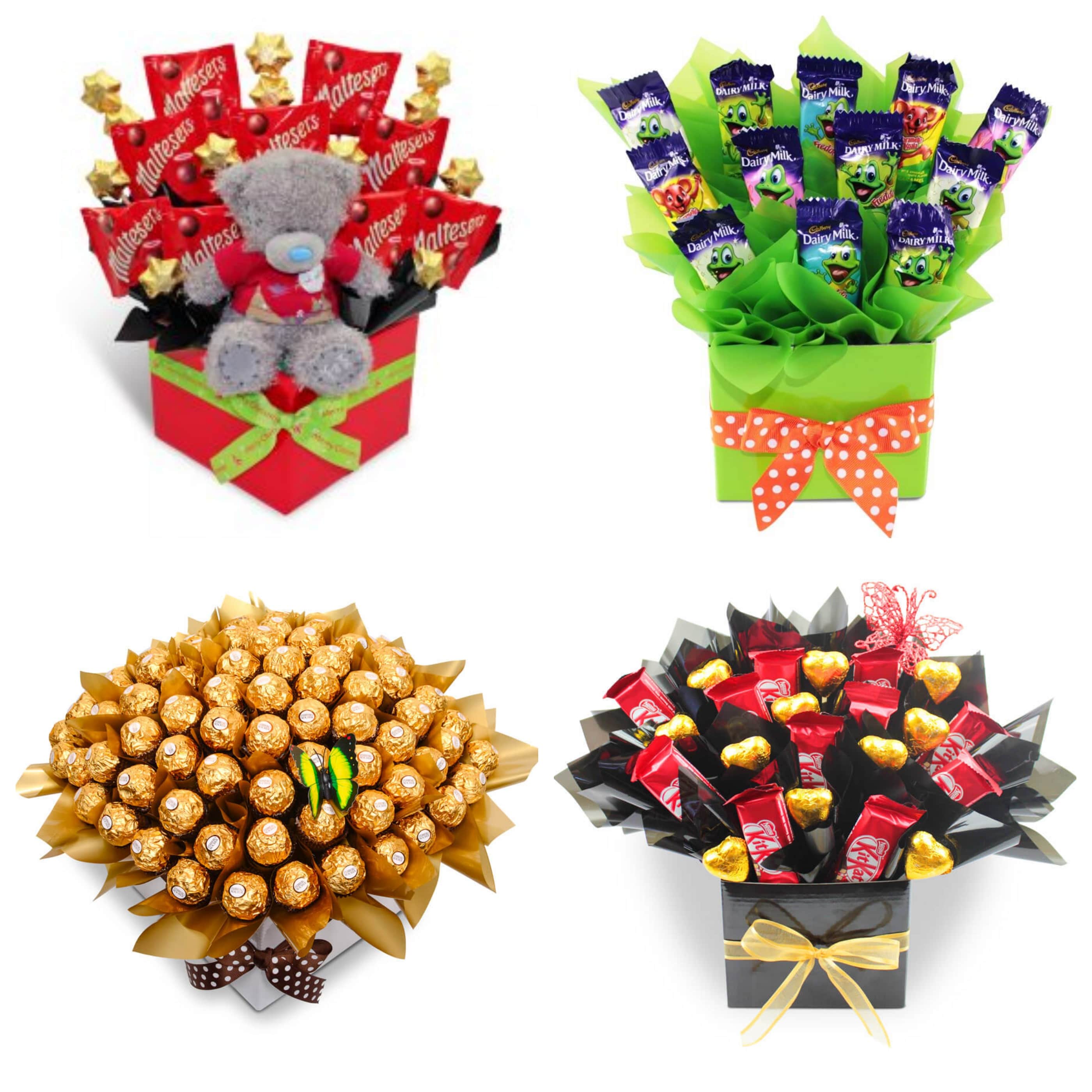 Delicious Buds is 100% Australian owned and family operated who is composed of a team that is truly passionate about creating chocolates that will definitely be loved by the people in Sydney. The shop also expands their business by offering other gift items such as balloons, gifts, teddy bears, etc. that are totally complementary to your chocolate orders.
| | |
| --- | --- |
| SPECIALTY | Chocolate bouquets |
| SELECTION SIZE | Medium |
| STARTING PRICE | Starts at $35 |
| DELIVERY FEE | Calculated at checkout |
| WEBSITE | https://www.deliciousbuds.com.au/ |
| SOCIAL MEDIA | |
| CONTACT DETAILS | 02 9634 7509 |
WHAT PEOPLE LIKE
STUNNING ARRANGEMENTS. Delicious Buds does not only care about the taste of their chocolate products but they also exert extra effort in making them as presentable as possible that is why they have created a collection of chocolate bouquets which can be both romantic and tasty.
You will be pleased to know that their chocolate products are sold at very affordable prices without having to compromise the quality and quantity.
PRODUCTS
Chocolate Bouquets – $35 to $200
DELIVERY AND PAYMENT
Contact shop for details.
2.  CHOCOLAT FLEURS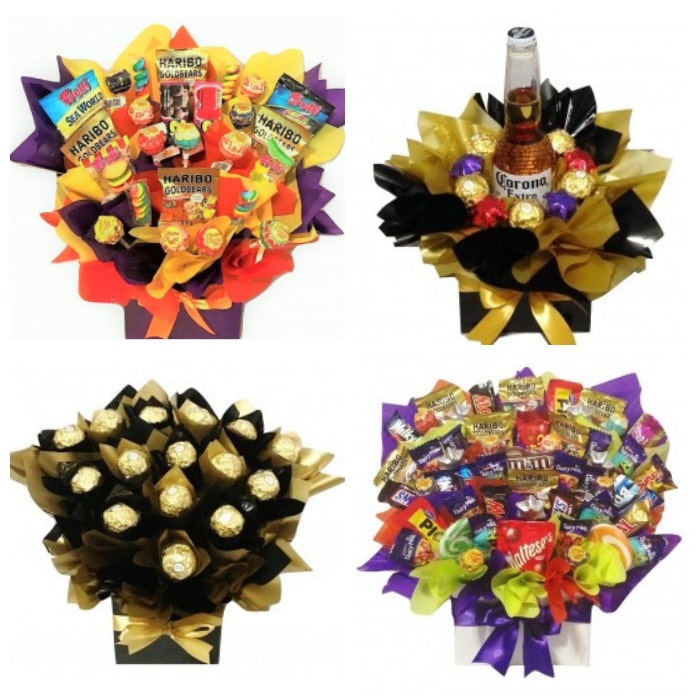 Chocolate Fleurs prides itself with their excellent quality products and services. The shop guarantees that all of their chocolate products are perfect for any kind of event, occasion, and season. The shop may be quite busy and dealing with high demand especially during holidays and special occasions so make sure to always contact them ahead of time for your orders.
WHAT PEOPLE LIKE
CUSTOM MADE. The shop wants to make everyday special even on ordinary days that is why they offer to create customized products that will not only meet your standards and expectations but also exceed them.
PRODUCTS
Christmas – $89 to $230
Romantic Chocolate – $41 to $90
DELIVERY AND PAYMENT
Contact shop for details.
3.  CHOCOGRAM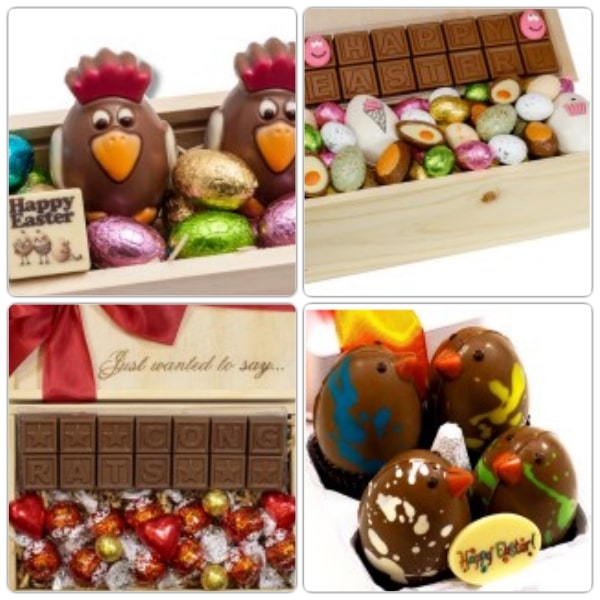 Chocogram specializes in handmade, personalized, premium chocolates that are perfect for gifts and souvenirs. The goal of Chocogram is to provide joy and happiness to whoever receives their product and they aim to paint chocolate smileys to them that is why they always go the extra mile when creating these products.
WHAT PEOPLE LIKE
CHOCOLATES FOR ALL OCCASIONS. Whether you are sending chocolate gifts for a birthday celebration, mothers' day, Valentine's Day, Christmas, etc., Chocogram can always provide you with the best kind they have in their collection.
GREAT CUSTOMER SERVICE. Should you have any questions and concerns regarding your order? Or do you need a professional help in choosing the right chocolate to send? You can always count on to reliable customer service that Chocogram has.
PRODUCTS
Chocolate Boxes – $26 to $70
Chocolate Hampers – $27 to $80
DELIVERY AND PAYMENT
Visa, Mastercard, AMEX
NOTE: They've closed their storefront for the time being but they still take online orders with contactless flower deliveries. Because of limited flights, they kindly remind the customers to expect minor delays with Australia Post orders.
4.  LOLLYLICIOUS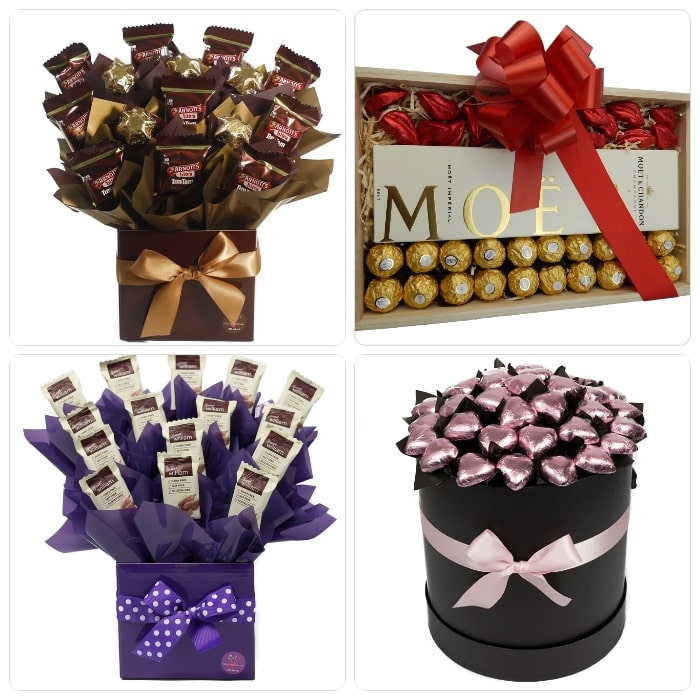 Lollylicious is an online shop that has a huge collection of sweet treats and desserts such as chocolates, candies, beers, etc. They have packaged these products in such a way that you can send them as gifts or as accessories to your parties. They most specialize in making wonderful bouquets out of these products.
WHAT PEOPLE LIKE
RELIABLE DELIVERY. The shop is applauded for their reliable service most particularly their delivery. They are tagged as efficient and fast that is why many of their customers keep on coming back to them for more orders.
PRODUCTS
Chocolate Bouquet – $55 to $100
DELIVERY AND PAYMENT
AMEX, Mastercard, Visa, PayPal, Zip
5.  COCO & BEAN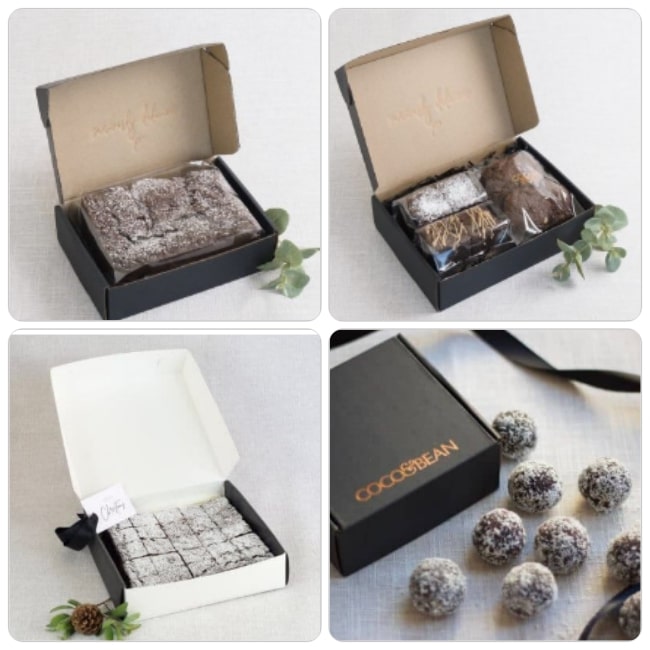 Coco & Bean specializes in creating elegantly packed and deliciously tasting chocolates. These products are especially made for gift hampers and corporate gifts so the next time that your company may be looking for options for gifts, you might want to try purchasing from Coco & Bean.
WHAT PEOPLE LIKE
HIGH QUALITY PRODUCTS. The shop is notable for their premium quality food products, particularly their chocolates and french macarons.
VALUE FOR MONEY. Coco & Bean gives back to their beloved clients for all the money and trust invested in them and their products by creating premium quality products that will definitely please your mouths.
PRODUCTS
Chocolate Boxed – $4 to $70
DELIVERY AND PAYMENT
Contact shop for details.
6.  LUKA CHOCOLATES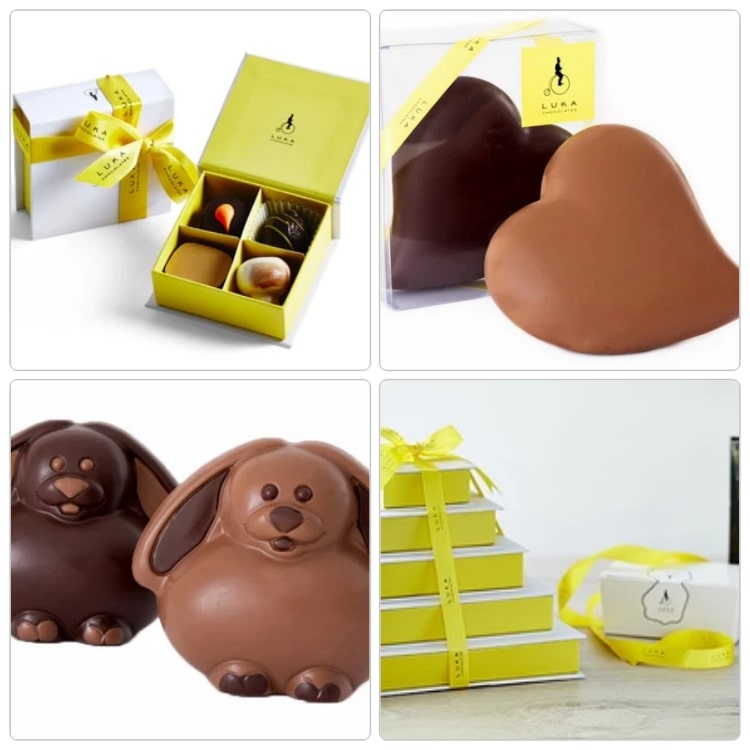 Luka Chocolates is composed of a team of passionate chocolate makers that always go the extra mile when it comes to creating these products. The shop has been known in the industry since 2011 and never did they disappoint their clients with the quality of products and services that they have been providing.
WHAT PEOPLE LIKE
100% CUSTOMER SATISFACTION. Based on the good reviews that the shop is getting, you will see how great they are in the work that they do and how pleased their clients are with the products and services that they are getting.
PRODUCTS
Wedding Chocolate
Birthday Chocolate
DELIVERY AND PAYMENT
Visa, Mastercard, PayPal, AMEX
7. TJREE CHOCOLATIERS TOWNHALL

Three Chocolatiers TownHall provides premium handcrafted chocolates at a reasonable price. They source and use only the best local ingredients there are in Australia.    
They offer a selection of chocolate flavors, chocolate hampers and more that are just enough to satisfy your chocolate craving needs,
SPECIALTY

Handcrafted chocolate hampers

SELECTION SIZE

Medium-Large

STARTING PRICE

Starting price: around $5

DELIVERY FEE

-Free Standard Shipping with orders over $55 

-Free Expressed Shipping with orders over $95 

-Express Shipping $15 flat fee 

-Standard Shipping $10 flat fee

WEBSITE
https://threechocolatiers.com.au/
SOCIAL MEDIA

IG:@threechocolatiers

FB: @threechocolatiers

CONTACT DETAILS

+618590 1198
WHAT PEOPLE LIKE
HIGH QUALITY PRODUCTS

– They make sure to use top of the line locally sourced ingredients in crafting the chocolates that they sell. 

WIDE VARIETY OF PRODUCTS –

They have a selection of over 50 products that you can get to choose from.
PRODUCTS
Rosé Champaign and Glasshouse Candle Chocolate Gift Hamper – $95

The Chocolatier's Gift Box – $55

Sunshine Gift Hamper – $35
DELIVERY AND PAYMENT
If you are able to place your orders before the cut off (Monday-Wednesday, 1pm) they can have your orders shipped the next business day. Orders placed from Thursday to Sunday will be shipped on Monday, the following week.
8. A SWEET GESTURE

Tired of the ordinary flower bouquet and want to spice up your surprises more? Well, A Sweet Gesture is here to provide you with the best and unique chocolate bouquet in stores.
A Sweet Gesture is a gift shop located in Australia. This store offers chocolate bouquets that suit different occasions, along with its plush toys, balloons, and engraved gifts. A sweet Gesture also does free customization of your chocolate bouquets.
WHAT PEOPLE LIKE
Suitable for any Occasion

– A Sweet Gesture offers chocolate bouquets perfect for different occasions.
Free Customisation

– A Sweet Gesture believes that the best gifts are made out of love and with a touch of "personalization", which is why they offer free customization of your elected chocolate bouquet.

All in One Party Source

–  A Sweet Gesture does not just offer personalized chocolate bouquets, but they also offer plush toys, balloons, and engraved gifts that will surely spice up your celebration.  
PRODUCTS
Holly Jolly Bouquet – $59

Frosty's Favorites – $42

Bee-Mine Bouquet – $56
DELIVERY AND PAYMENT
A Sweet Gesture delivers its products between 9 AM and 5 PM. They do not offer same-day delivery however, if you wish to receive your products the next day, your transaction should be done before 5 PM. A Sweet Gesture accepts payments made via American Express, Mastercard, and Visa.