The 12 Best Options for Flower Delivery in Johannesburg
Fresh flowers will always be timeless and stylish gifts for a lot of special occasions. They allow us to express emotions or messages in more meaningful ways. We send bouquets to say "I love you" or "I'm sorry," we also send flower arrangements to celebrate victories and festive events. So here are our top picks of flower delivery in Johannesburg, whether you are a resident of this lively city in South Africa or you are thinking of sending bright and lovely blooms to your loved ones in the area.
Note: Since South Africa is starting to ease down lockdown restrictions, all flower shops in our list have likewise returned to partial operations, guided by strict safety and distancing measures of course. All flower shops featured here are now open only for deliveries.
1. Flowers & CO

| | |
| --- | --- |
| BEST FOR | Beautiful curated bouquets for all occasions |
| SELECTION SIZE | Medium |
| PRICE RANGE | ZAR466 – ZAR846 |
| DELIVERY FEE | Free Same Day Delivery |
| WEBSITE | www.flowersandco.co.za |
| CONTACT | Contact Form |
With Flowers & CO, you don't have to suffer through last-minute supermarket dashes and disappointing deliveries. You can conveniently buy their beautiful bouquets for all occasions online, at your own time and comfort, and simply wait for the flowers to be delivered in no time with their 90-minute guaranteed express delivery in Johannesburg! They have developed their bespoke presentation boxes that not only highlight the beauty of the flowers inside, they also serve to preserve and protect every petal. Lastly, you won't have to blow your budget with their budget-friendly options that are equally stunning.
2. Floral D'Light

(Source)
BEST FOR
Flowers for all occasions
SELECTION SIZE
Medium
PRICE RANGE
From ZAR252.20
DELIVERY FEE
Calculated at checkout
Order before 11am for same day delivery
WEBSITE
www.floraldlight.co.za
INSTAGRAM
 
CONTACT
+27 (0)861 Floral/0861 356725 / +27 (0)72 632-1729 | [email protected]
PAYMENT
Major credit cards
Floral D' Light is a local, family-owned flower and gift shop. They offer fresh and artificial flowers, gifts, hampers and pot plants at budget-friendly prices available for same day deliveries throughout the whole of South Africa!
3. Auckland Park Florist

(Source)
| | |
| --- | --- |
| BEST FOR | Flower varieties |
| SELECTION SIZE | Small – Medium |
| PRICE RANGE | Contact the store for prices |
| DELIVERY FEE | Prices are inclusive of delivery charges |
| WEBSITE | http://www.aucklandparkflorist.co.za |
| INSTAGRAM |   |
| CONTACT | 011 726-2116 |
| PAYMENT | Major credit cards |
Auckland Park Florist is located in Melville, and they design and deliver flower arrangements to the greater Johannesburg area. The shop is known for carrying rare flower arrangements such as protea bunches and gerbera bouquets.
4. Flowers Divine

(Source)
BEST FOR
Customised bouquets and arrangements, sympathy flowers
SELECTION SIZE
Medium
PRICE RANGE
ZAR 160 – ZAR 1,000
DELIVERY FEE
Calculated at checkout
Free shipping for orders over ZAR 300.00
WEBSITE
www.flowersdivine.co.za
INSTAGRAM
 
CONTACT
Number: 060 332 3931
Email:

[email protected]

PAYMENT
Credit Cards
Flowers Divine is a reliable and professional local Johannesburg florist located at the heart of this bustling city. To satisfy customer needs for fresh flowers, they receive daily shipments of the freshest flowers, both locally grown and exotic, imported flowers. They have a wide selection of options, but if you are still undecided, you can talk to one of their professional floral designers who can help you choose the right flower arrangement for your special occasion.
5. Petal&Post

(Source)
| | |
| --- | --- |
| BEST FOR | Posies |
| SELECTION SIZE | Single, Double, Triple, Single Arranged in Glass Vase, Double Arranged in Glass Vase |
| PRICE RANGE | Starts at R265 |
| DELIVERY FEE | Free for Zone 1 Areas, thereafter R30-R120 depending on location. |
| WEBSITE | https://www.petalandpost.co.za/ |
| INSTAGRAM | @petalandpostsouthafrica |
| CONTACT | [email protected] |
| PAYMENT | PayFast, Visa, Mastercard, Snapscan & YOCO |
Petal & Post came to be because of a once simple town planner, Kim du Plessis, whose passion for floristry blossomed during her two year  stay in Australia. Her desire to share the beauty for flowers has led her in this line of business. 
This shop ensures the freshest seasonal flowers from the local farms around Cape Town and Johannesburg for every occasion.  Indulge yourself with fresh flowers through their various array of colorful or sophisticated choices of  flowers.
6. Paddy Gibb Flowers

(Source)
Paddy Gibb Flowers has been in business for over 40 years. They are a trend-setting florist, knocking the conventional gladioli-crucifix arrangements sideways and with the cottagey floral hats and baskets.
People love their trained staff that is committed to the uniqueness and quality of floral designs.
Unlike other floral shops, they can conceptualize floral designs for special events. Paddy Gibb Flowers is a perfect choice that can give you an exceptional experience, ultimate satisfaction, and lasting memories.
Looking for customized flowers? They also offer them. Feel free to contact them and get professional advice.
7. Julep Flowers

(Source)
People prefer Julep Flowers because of how they deliver their flowers to their buyers. The flowers are always delivered in a long cardboard box in order to protect them during transit.
Along with the box, they also provide flower care and arranging tips that may help the customer.
Unlike other flower shops, they allow their customers to include a photograph with their message. They do this since they believe that it can make the recipient's day better.
Their same-day delivery service is available from Monday to Friday when you order before 10 AM.
8. Jill Manson

(Source)
What's unique about Jill Manson is that they do not only have flowers. They also offer flower therapy, floristry classes and workshops, and they can do floral event decor.
Their team is composed of professional and creative florists. They ensure that no arrangement is made twice and they make sure to only use the freshest flowers in order for them to last longer.
People love their arrangements because of its vibrant colors. Based from their catalogue, no bouquet has all dull colored flowers. They are mixed and arranged to fit each other well.
For their floristry classes and workshops, they have four types: Creative Play Sessions, Floral Design Courses for a Career in Floristry, Business Courses, and Events Installation Course.
9. Seated Queen Florals

(Source)
BEST FOR
All Occasion
SELECTION SIZE
Large
PRICE RANGE
Starts at R499
DELIVERY FEE
Calculated at checkout
Same day delivery for orders placed by 1pm.
WEBSITE
http://www.seatedqueenservices.co.za/
INSTAGRAM
@seatedqueenhires
CONTACT

[email protected]


+27 72 095 3873
PAYMENT
Payfast, Paypal, Mastercard, Visa, Direct Deposit, Cash, YOCO and EFT.
Seated Queen Florals has been in business since the year 2018. Prior to starting their business, they have already over 15 years of experience in the floral events industry.
The reason why people prefer them is they deliver a broad range of floral arrangements and gifting packages. From office flowers to funeral flowers, you can trust that they have exactly what you are looking for.
People like them because they may contact them if they offer other services that are not on their list.
Another factor is their designs. From their gallery, you can see how eye-catching and unique they are compared from other floral shops.
10. floweroo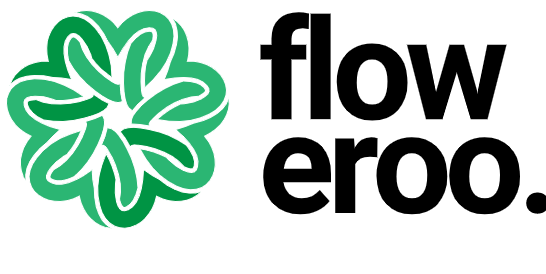 (Source)
BEST FOR
Exports (specialization)
SELECTION SIZE
Contact for more information
PRICE RANGE
Contact for more information
DELIVERY FEE
Contact for more information
WEBSITE
https://floweroo.co.za/
INSTAGRAM
N/A
CONTACT

[email protected]


+27 63 781 9178
PAYMENT
Contact for more information
Floweroo is a one-stop-shop that offers a nice range of flowers.
In comparison to other shops, they specialize in quick shipping. Whether it is locally or internationally, you can expect our order to be delivered in a few days.
Their flowers are always freshly cut and their arrangements are unlike others.
People like them because they offer flexible and negotiable payment terms. They are also the one who will charge CIF rates to the destination of your order, you can assure that you will have peace of mind when you order from them.
11. Arivu Flowers and Gifts

(Source)
What makes Arivu Flowers and Gifts stand out from other shops is their traditional and contemporary floral designs that are always appropriate for any occasion. Whether it is a birthday, anniversary, get well , new baby, or just because you want a bouquet.
They are an innovative and inspired organization who understands the needs and emotions of their customers that's why they go above and beyond to ensure that they keep up to their expectations.
They are loved by the community because they do not only offer flowers. They also have cakes, chocolates, hampers, and even alcohols. A perfect combination that you can give to your loved ones.
Another factor why people prefer them is because they always have a free nationwide delivery on all orders.
12. Franz Grabe Flower Couture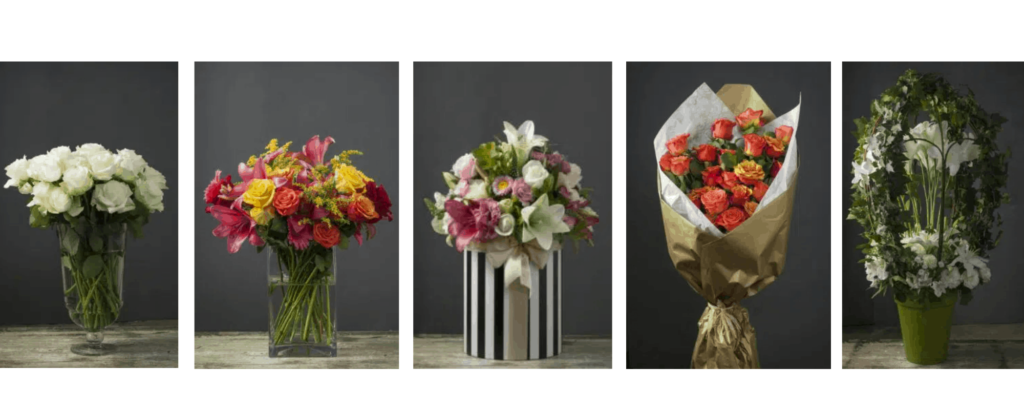 Franz Grabe Flower Couture interchanges the terms flower and couture with its services. We say this because this shop delivers flowers arranged in such a way that they look very fashionable and also creates high-fashion clothes made of organics and flowers.
When it comes to bouquets, hatboxes, and vase arrangements, Franz Grabe Flower Couture mostly uses roses, lilies, and pastels for an elegant look. The flower shop even allows bouquets as voluminous as 100-rose bouquets.
These floral arrangements are available for delivery and pick-up. Now, if you choose the delivery service, make sure you'd like to pay using PayFast.
Franz Grabe Flower Couture even entertains same-day deliveries for requests made before 10:00 AM.
Aside from flower deliveries, Franz Grabe Flower Couture also offers flower arrangement services to maximize its flower expertise. This service is available for weddings and corporate events alike.